The Children's Inn at NIH Timeline
This timeline chronicles and celebrates The Children's Inn at NIH's crucial milestones, events and achievements. These include the selfless contributions of more than 14,500 children, teens, young adults and their families who have stayed at The Inn while they are participating in pioneering medical research studies at the National Institutes of Health.
The 2000s
2000
MEDICAL ADVANCEMENT
Treating Lipodystrophy
2003
MEDICAL ADVANCEMENT
Distinguishing Severe Mood Dysregulation From Pediatric Bipolar Disorder
2004
OUR HOME
The Inn's New Wing Adds Capacity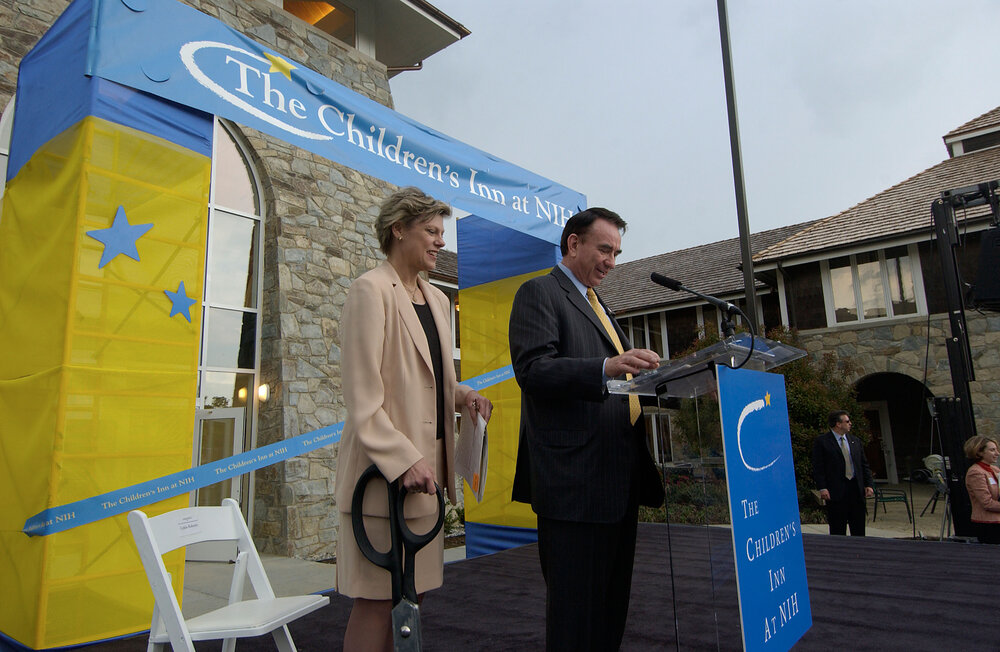 The new addition increases guest rooms from 37 to 59 and hails a community kitchen, dining and lounge areas, an exercise room, a multipurpose room and other family spaces. Thanks to the expansion made through a generous gift from Merck, The Inn can better meet the evolving needs of families and older children by making it feel just a little more like home.
2004
Our Home
Creating a Space for Teens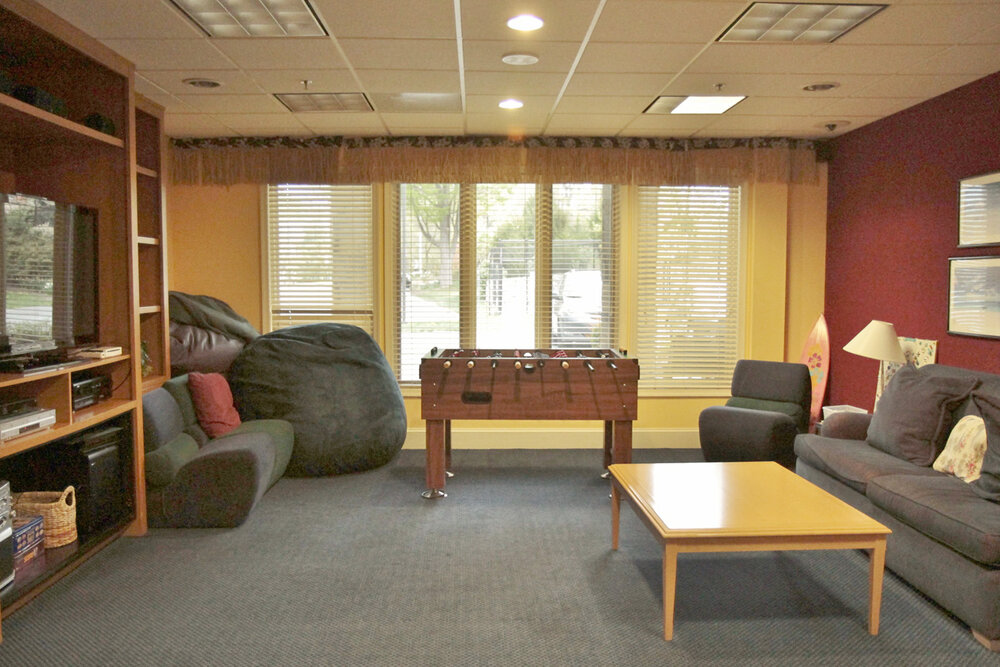 The new teen lounge provides children ages 13 and older with an age-appropriate space to play, study and hang out. The room includes a gaming console and chairs, a large-screen TV, an oversized sofa, an arcade game, a foosball table and a variety of board games.
2004-2005
OUR INN FAMILY
Family Wellness Program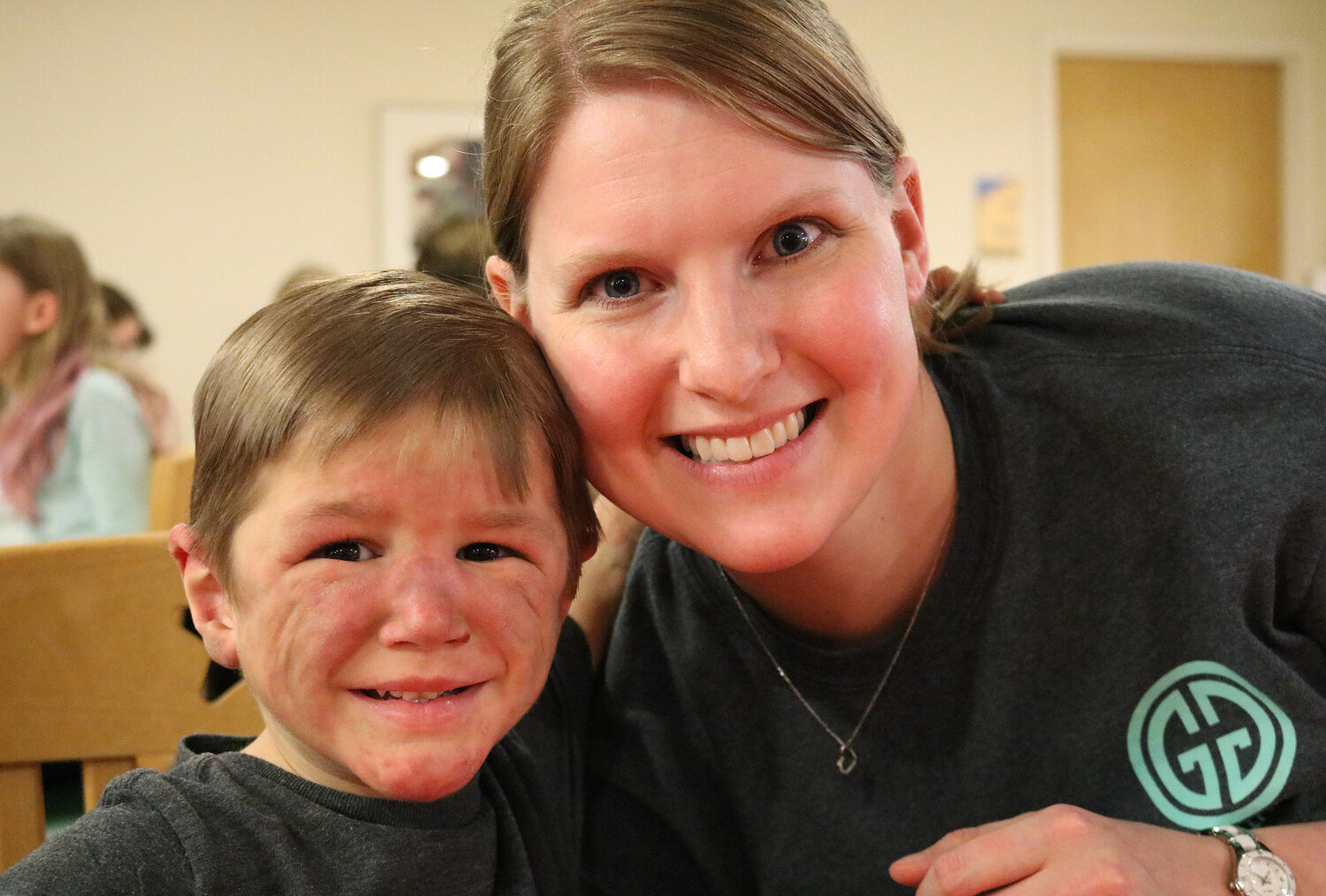 Understanding the importance of taking care of the entire family, The Inn adds new staff positions to launch the family wellness program with the goal of focusing on the needs of parents and caregivers—offering massages, cooking classes and other support programs for caregivers.
2004
Our Home
Emphasizing Educational Support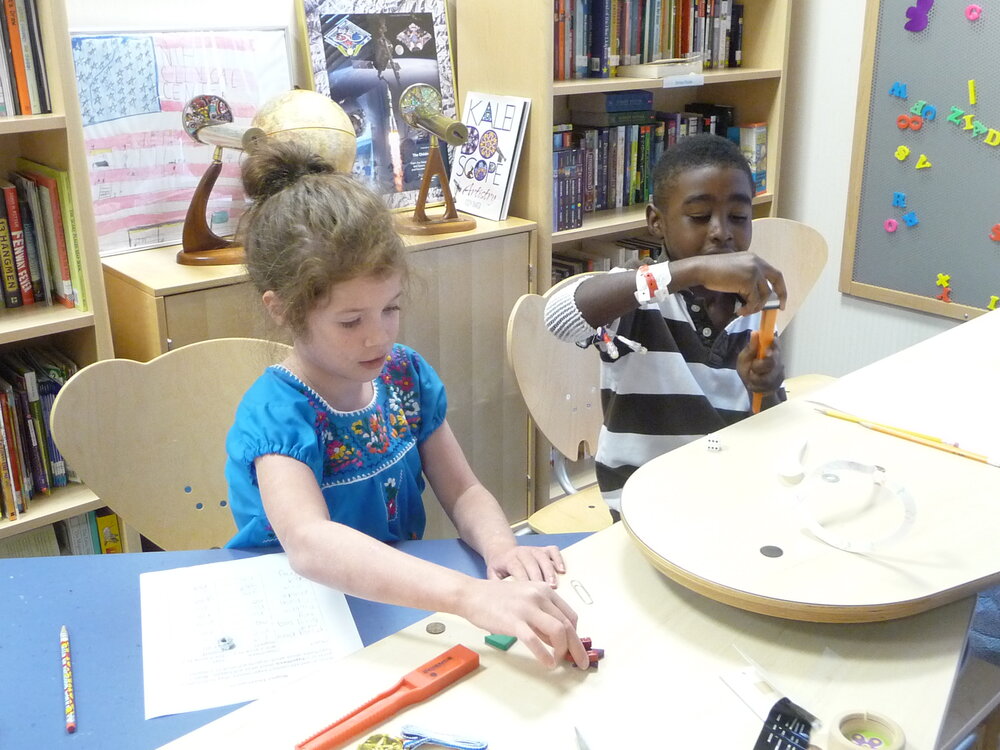 With the addition of a brand-new education center, The Children's Inn is able to better support the academic needs of children and young adults while they undergo treatment for rare diseases at NIH.
2008
MEDICAL ADVANCEMENT
DOCK8 Immunodeficiency Syndrome
2008
OUR INN FAMILY
Karly and Kelsey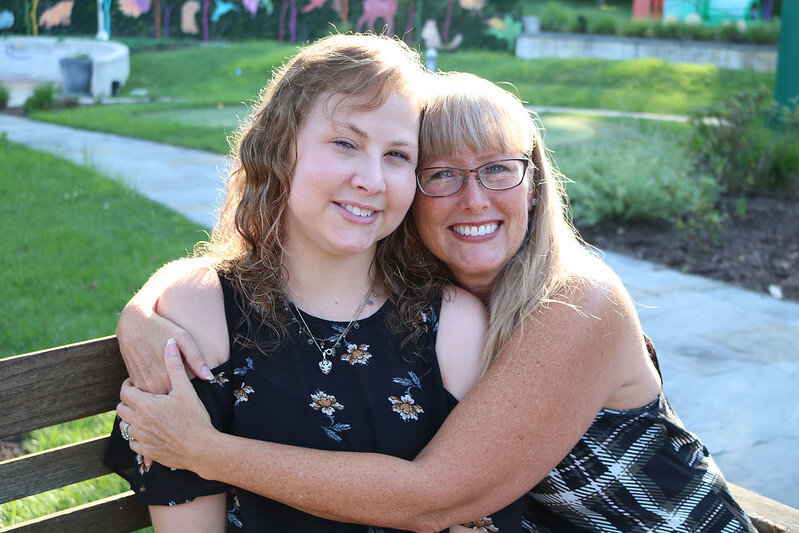 When two of her daughters were faced with puzzling infections, Tammy brought them to NIH for diagnosis and treatment, where they contributed to the identification of DOCK8 deficiency. While Kelsey passed away from complications after undergoing a stem cell transplant, Karly became the first DOCK8 patient to survive a non-matching transplant. Thanks to the two sisters, other children with DOCK8 now have the chance to be cured. Read more about the sisters' long journey to a diagnosis and a treatment.
2008
OUR INN FAMILY
Viola "Vi"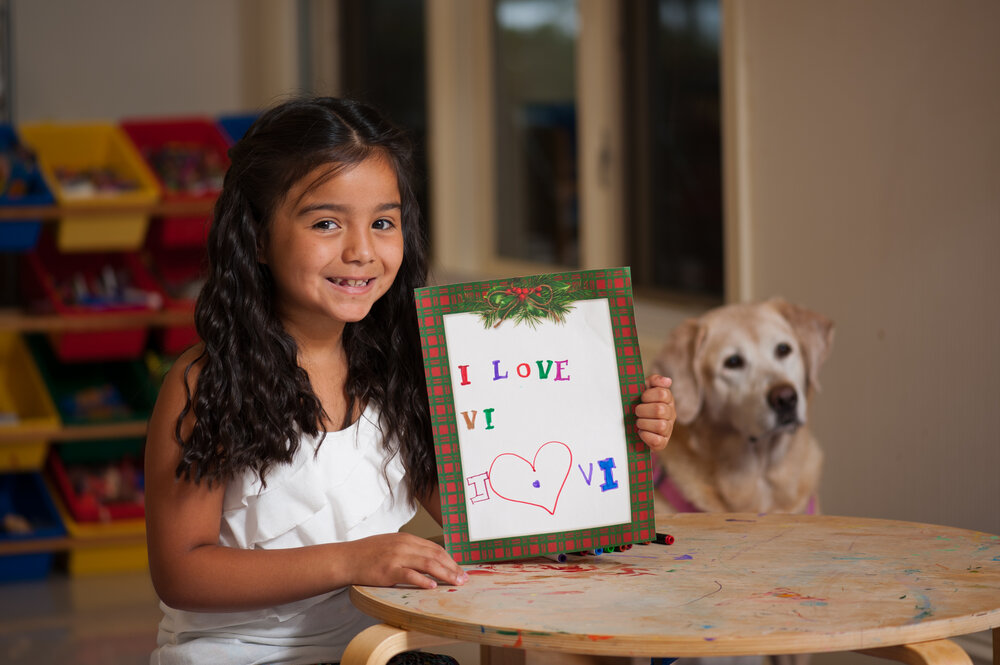 Our very first four-legged friend joins The Inn and quickly becomes our most popular staff member. As a therapy dog, Vi spreads cheer to The Inn, decreasing residents' stress levels and improving their mental outlook. Therapy dogs are proven to offer several health benefits—that's why Vi attends family activities and interacts with children daily.
2008
OUR HOME
Building The Inn's Endowment
A generous $10 million grant creates the "sanofi-aventis Legacy Fund" to help ensure The Inn 's long-term viability.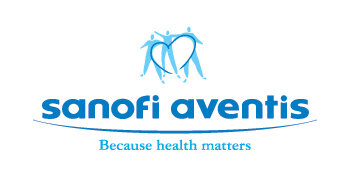 2008
MEDICAL ADVANCEMENT
2008 Immunotherapy for Ewing's Sarcoma and Rhabdomyosarcoma Favorable
2008
OUR HOME
Adding a Sport Court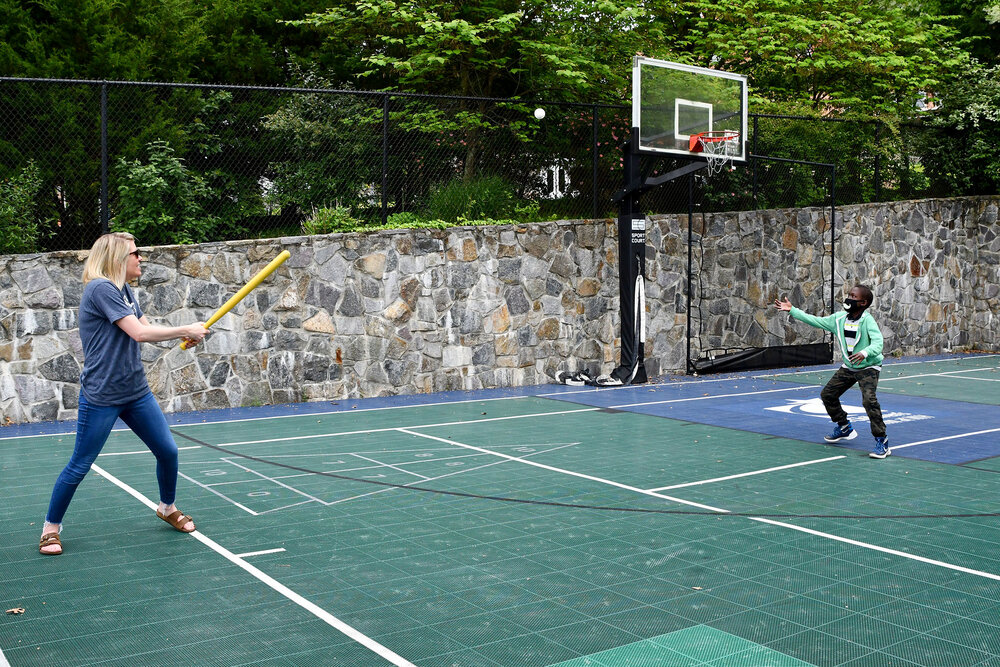 The sport court adds a lighted outdoor multi-sport area for families to play tennis, basketball, hockey and many other sports.
2009
OUR HOME
Woodmont House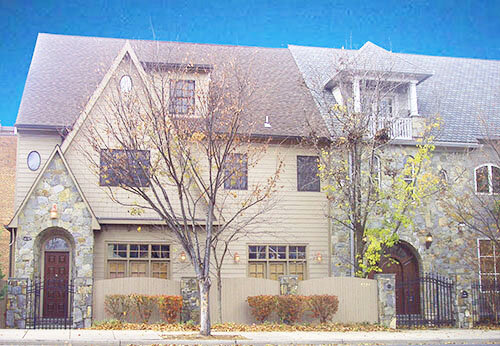 To help long-term families staying at The Inn integrate into the community, The Children's Inn purchased Woodmont House in 2009 thanks to a generous gift from Merck. Located on land adjacent to the NIH campus, the residence could accommodate six families at a time. The Children's Inn sold the residence in 2018 after being granted use of a house located on the NIH campus and directly across from The Children's Inn. Proceeds from the sale are being reinvested in the renovation of the second on-campus residence, which is slated to open in 2022 to serve young adult residents.
2009
MEDICAL ADVANCEMENT
Improving the Quality of Life for Children With Osteogenesis Imperfecta
Osteogenesis imperfecta, also known as brittle bone disease, is a rare disorder that weakens bones significantly, leading to frequent fractures. The Eunice Kennedy Shriver National Institute of Child Health and Human Development has researched OI for more than 30 years, finding, among other things, that pamidronate treatment confirms vertebral gains in children.
2009
OUR INN FAMILY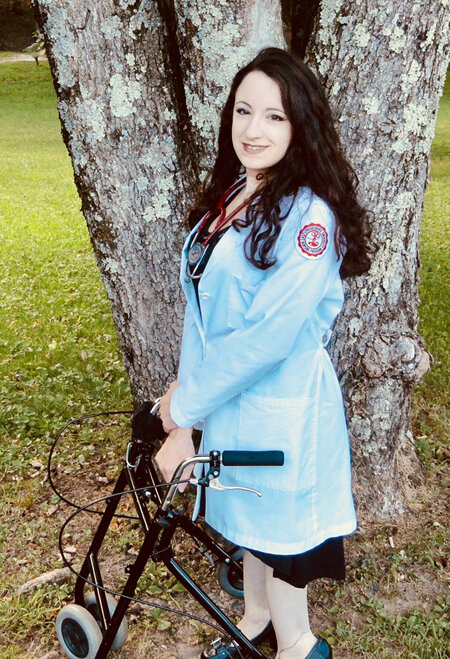 At only 8 months old, Kristal is one of the first NIH patients to stay at The Inn while she participates in the ongoing trials and studies for osteogenesis imperfecta. She credits an NIH trial with enhancing her bone density to the point that she was able to make her dream of working as a nurse come true.