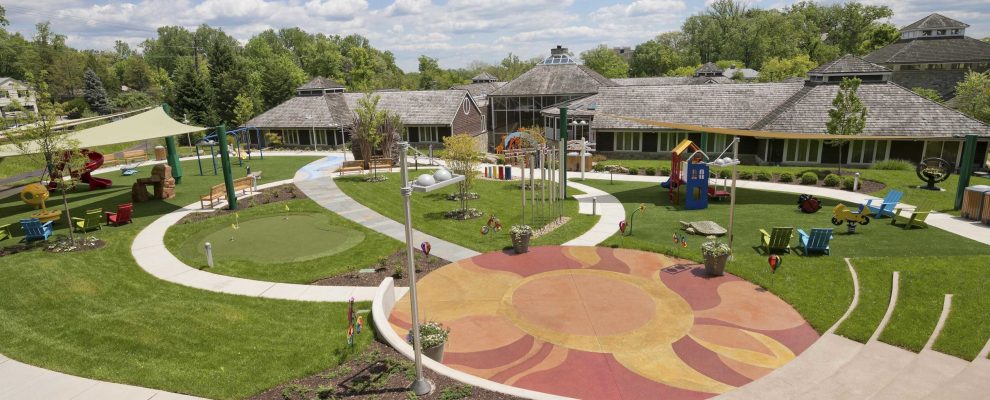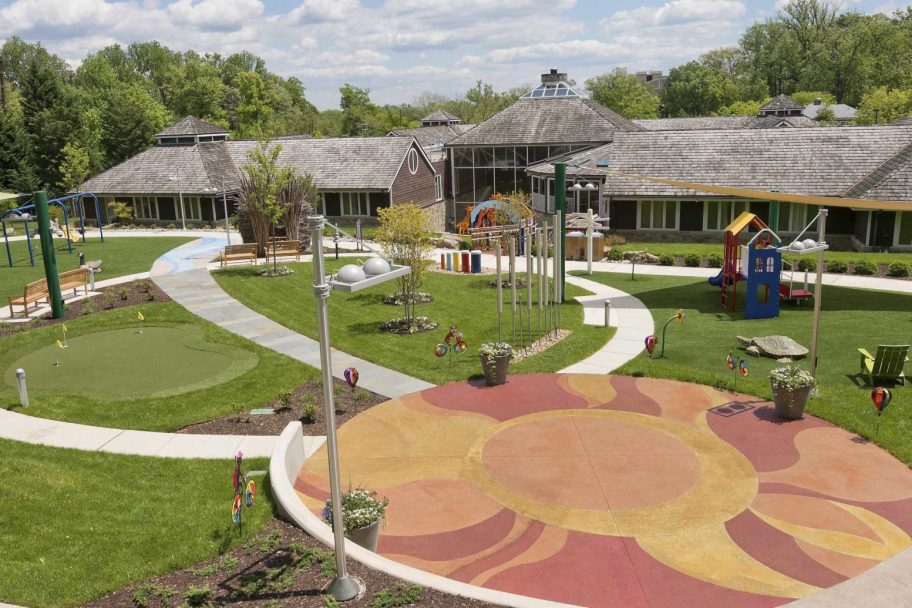 Keeping Our Staff and Families Safe and Healthy During COVID-19
Update as of September 2021
The health and safety of our staff and families remain our top priority. To minimize the risks related to the spread of COVID-19, we follow the guidance of the NIH Hospital Epidemiology Service.
Regardless of vaccination status, The Children's Inn at NIH requires all staff, patients and their family members to wear a mask over their nose and mouth and maintain a physical distance of six feet. Families and staff must also complete a health screening before entering The Inn.
Regardless of vaccination status, all family members above the age of 3-years-old are required to take a saliva test at the time of their check-in. Self-isolation in your room while waiting for your test results is also a requisite upon arrival.
For pre-visit testing, families must work with their medical team to find a community or drive-through test site.
Families must provide their medical team with a copy of their test results. The medical team will then notify The Inn upon receipt. If no test results are provided, the family will not be allowed to stay at The Children's Inn.
Only patients and caregivers with a reservation can enter The Children's Inn.
No outside visitors are allowed.
Pediatric patients age 18 and under are permitted to have two adult caregivers.
Young adult patients age 19 to 30 are permitted to have one adult caregiver.
Families should not leave the NIH campus. Leaving the campus will jeopardize the family's ability to remain at The Inn.
Our primary goal is to keep you safe and healthy while ensuring the smooth continuity of our daily operations. As we continue to monitor the developments brought upon by COVID-19, we have implemented the following:

We promote mask-wearing, social distancing, and hand-washing.

Hand sanitizer dispensers are readily available throughout The Inn.
Our housekeeping service follows enhanced cleanliness and safety protocols.
Out of abundance of caution, some community spaces and programs are currently closed and/or are operating with reduced capacities. Please check with our programming and resident services teams.
We continue to provide distance-learning opportunities to minimize the risk of close personal interactions.
To check on our families' well-being and needs, our staff does a weekly check-in.

With your health in mind, we have re-envisioned our meal services. We currently provide individually packaged and catered meals.
If a patient or caregiver were to present symptoms at The Inn, we would ask them to self-isolate. The manager would contact NIH Hospital Epidemiology and then guide the patient to a designated space in the Clinical Center. Caregivers will be provided with a hotel room and instructions to contact their health care provider.
You would not be allowed to return to The Inn until your test results were known and you were cleared to return by your health care provider.
Patients may be kept inpatient for self-isolation. If a patient under the age of 18 and their caregiver tested positive, the medical team would require another adult to come and care for the patient while the caregiver is in self-isolation. All families must have identified a backup caregiver as a part of their support plan.
Regardless of vaccination status, we strongly discourage families from leaving campus for trips into the community due to the risk of exposure. If a family member leaves campus for a non-medical purpose, such as dining out, it will result in needing to quarantine in their room and then completing a COVID-19 test five days after returning to The Children's Inn. Leaving campus may also jeopardize the family's ability to continue staying at The Inn.

For the carefully planned, off-campus trips arranged by Inn staff, we work in coordination with the medical teams. We use the NIH's shuttle to lessen the risk of our families coming into contact with someone outside of their pods. We also monitor physical distancing measures. Most importantly, two Inn staff members attend and supervise off-campus excursions to ensure safety and health procedures are being followed.
Regardless of vaccination status, all family members, including the patient, must self-quarantine in a hotel for seven days and undergo testing for COVID-19 at the Clinical Center on their final day of quarantine.
If the patient and/or family member develops COVID-19-like symptoms at any point during the self-quarantine period, testing should be performed at the NIH Clinical Center.
If the test results are negative and all family members, including the patient, are asymptomatic, the medical team must inform The Inn. This test will qualify as the pre-visit testing requirement.
Upon confirmation of negative results from the medical team, the patient and their family members may proceed to check-in at The Inn.
If you have any additional questions, please email us. Thank you for your continued collaboration in keeping all of our families safe.
Our families' safety is our top priority.
Help The Children's Inn at NIH provide a safe "place like home" to children and young adults with rare diseases whose best hope for a treatment is a NIH clinical research study.
Donate