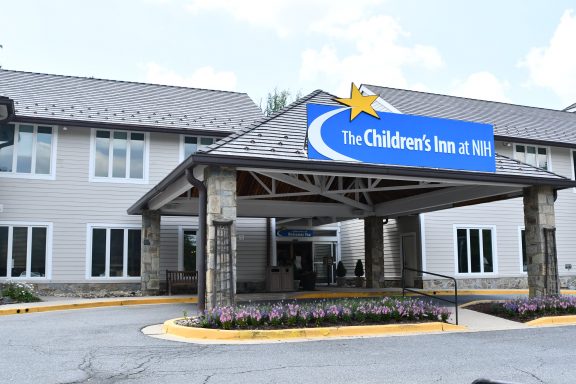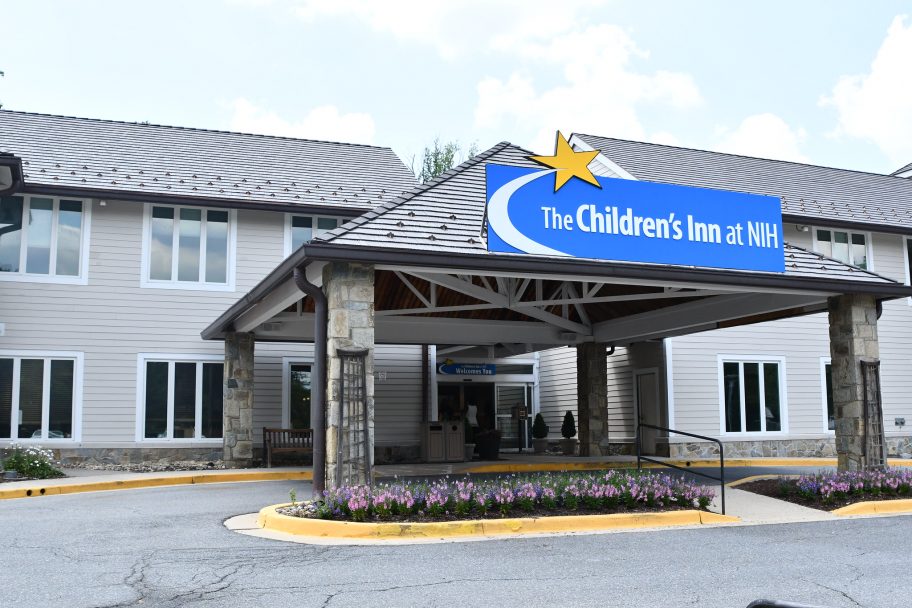 Our History
In the early 1980s, Dr. Philip Pizzo, then Chief of Pediatrics at the National Cancer Institute, noticed that families often congregated in the waiting room of the NIH Clinical Center after treatment instead of returning to the isolation of the hotel rooms where they were staying. He envisioned a supportive residence where families could stay without enduring the hardships and expense of living in a hotel. His vision was to build a convenient place with a home-like environment where families could stay together for free while their children were undergoing treatment at the National Institutes of Health.
The NIH donated 2.5 acres of land, and Merck & Co., Inc. provided $3.7 million to build this "place like home." A dedicated group of congressional spouses formed The Friends of The Children's Inn and raised $2 million to furnish the residence. Dr. Pizzo, the congressional spouses, and several key individuals and organizations worked together to make this dream a reality, and The Children's Inn at NIH opened its doors in June of 1990 with 37 sleeping rooms.
With the establishment of The Children's Inn at NIH as a private, tax-exempt nonprofit corporation, a public-private partnership was born. While The Inn is located on the campus of the federally funded National Institutes of Health, it relies on contributions from many organizations and individuals to meet its annual operating budget.
Between 1999 and 2003, the NIH experienced an increase in funding for pediatric research, which led to more children enrolled in these groundbreaking studies. The result was a higher demand for rooms at The Inn. The number of nights when families had to be turned away from The Inn tripled during this time period. NIH clinicians, Inn staff, and the Board of Directors soon realized they needed more room. In May of 2004, The Inn opened a new wing that doubled the overall square footage and added more amenities and common spaces to create an even more comfortable "place like home" for 22 additional families. The Merck Foundation provided the lead capital gift with other generous donors supporting the expansion.
Since The Children's Inn opened, more than 16,000 seriously ill children, teens, young adults, and their families have made 60,000 visits to this "place like home." The Inn has been in continuous operation—24 hours a day, seven days a week.
To learn more about our crucial milestones, events, and achievements, please explore our timeline.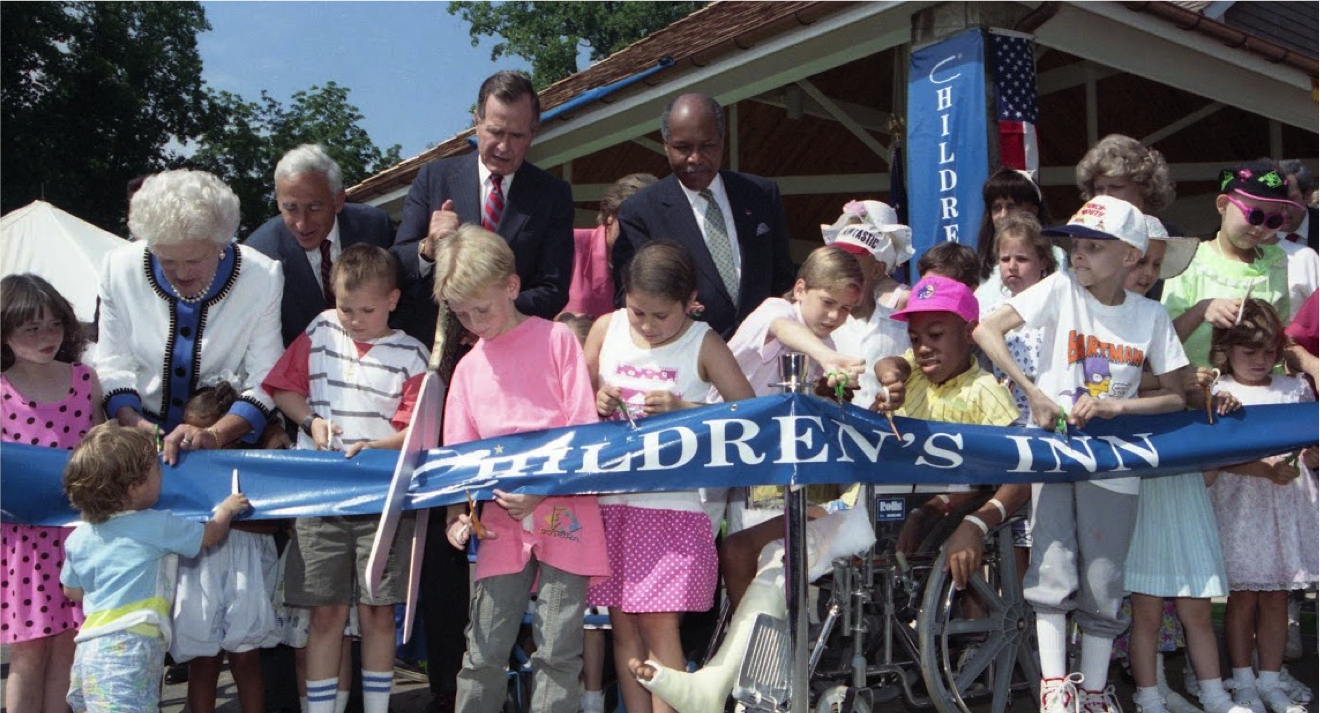 The Children's Inn ribbon cutting with President George H.W. Bush and First Lady Barbara Bush in 1990.