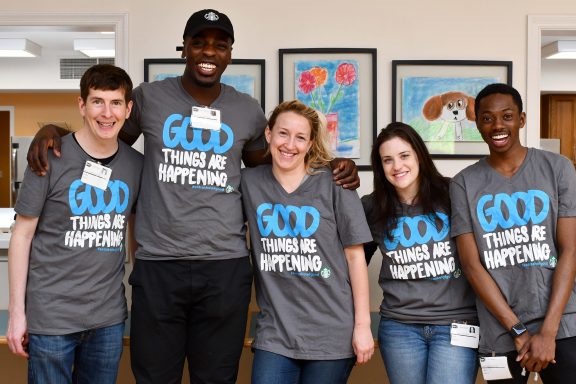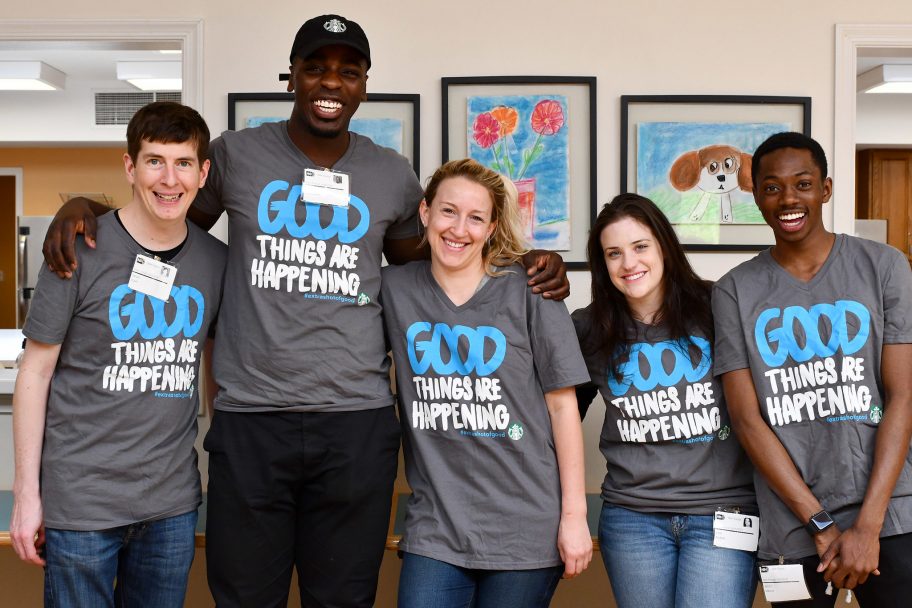 Help Make Childhood Possible by Getting Involved Today!
Corporate support is at the very core of The Children's Inn's ability to provide no-cost lodging and comprehensive support services while children are participating in trailblazing clinical trials at the National Institutes of Health.
By supporting The Inn, you help us make childhood possible for, on average, more than 1,500 brave children and families who seek diagnoses, treatments and cures for very rare and often serious, or even catastrophic, diseases at the NIH each year. Since opening our doors 30 years ago, The Inn has provided comfort for 14,500 families and counting from 104 different countries.
Your support of The Inn also helps make possible the important clinical research at the NIH. By making stays at The Inn free, convenient, comfortable and even fun for children, families are more easily able to meet the often extensive travel and time commitments required to participate in clinical trials that can stretch across many years. When needed, the supportive atmosphere at The Children's Inn also makes it comfortable and affordable for children and families to stay for many months away from home for treatment provided by the National Institutes of Health.
How does supporting The Children's Inn at NIH benefit your company and your employees?
The Inn's corporate engagement program provides:
Mission-centered alignment between your contributions and The Inn's work;
Opportunities for your employees to volunteer, demonstrate leadership, provide expert consulting services, raise funds for The Inn, have fun and feel a renewed sense of mission and camaraderie;
Sponsorship opportunities; and
Recognition of your support for The Inn and your commitment to making childhood possible.
Join us, and a dedicated group of corporate and foundation supporters, as a partner in hope and discovery today!
We thank our dedicated group of corporate and foundation supporters, listed below, as partners in hope and discovery through their support of The Children's Inn at NIH.
A-Tek
Accenture
Allscripts
Amazon Web Services
Aramco Services Company
AstraZeneca
Booz Allen Hamilton
Caremetx LLC
Checkmarx, Inc.
Clark-Winchcole Foundation
CSP Enterprises
CVP
Deloitte Consulting LLP
Diana Davis Spencer Foundation
Dr. Hila Louise Chashin-Simon Foundation, Inc.
Dulles Golf Center & Sports Park
Eagle Bank
GDIT
Gilead Sciences, Inc.
Good Samaritan Mission Services, Inc.
GovernmentCIO
GovPlace, Inc.
Hewlett-Packard Company
Intel Corporation
Iron Bow Technologies LLC
James G. Davis Construction Corporation
Johnson & Johnson Family of Companies
JP Morgan Chase Foundation
Kelly Services
LCG, Inc.
Leidos
Mead Family Foundation
Microsoft Corporation
National Capitol Contracting
NETE an NTT Data Company
NetImpact Strategies
NuAxis Innovations
Onyx Government Services LLC
OptumServe
Otsuka America Pharmaceutical, Inc.
Palladian Partners, Inc.
Perspecta
PhRMA
Platinum Business Services, LLC
Red Hat
Red River
Robert I. Schattner Foundation
Rock and Roll for Children Foundation
RTI International
Sachiko Kuno Foundation, Inc.
SAIC
Sanofi US
Synergy Enterprises, Inc.
T and T Consulting Services, Inc.
TerpSys
The Abe and Kathryn Selsky Foundation
The Children's Cancer Foundation, Inc.
The Dr. Cyrus Katzen Foundation, Inc.
The Fred Bergfors and Margaret Sandberg Foundation
The Front Porch Restaurant, Inc.
The J. Willard & Alice S. Marriott Foundation
The Merck Foundation
Tista Science and Technology Corporation
Unison
Vibrent Health
Washington Area Toyota Dealers
Westat, Inc.
Get Involved
If you are interested in learning more, please email Anne Mandeville, Senior Director, Development Operations and Strategic Partnerships, or call 301-827-6069.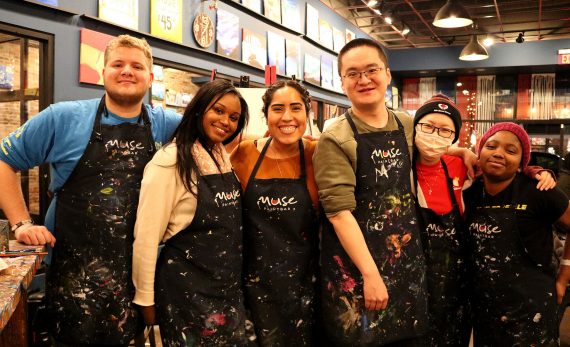 Thank you!
Your support makes childhood possible today, and a cure possible tomorrow.