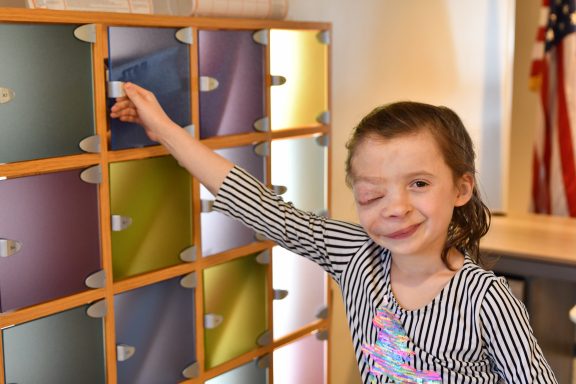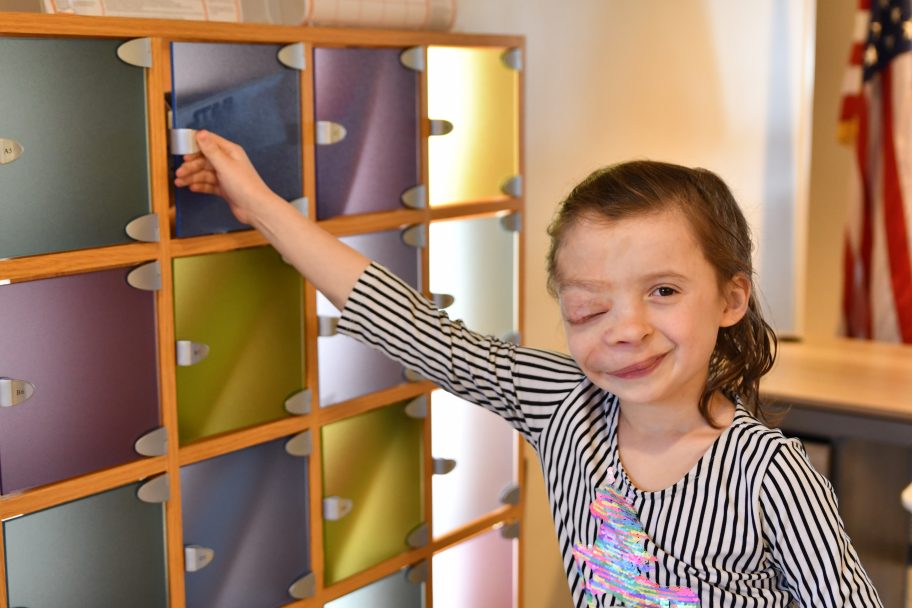 Thoughtful Treasures
Every child, teen, young adult and their sibling(s) who are staying at The Inn are assigned their very own mailboxes. Every morning, our youngest residents race to their mailboxes to see what special treasure is waiting for them. Each treasure brings many moments of happiness, and our children often take their treasures to their medical visits at the NIH Clinical Center to play with them while they wait.
Thoughtful Treasures may be crafted or store-purchased and are donated to us by members of the community who want to make that special difference in a child's day.
Guidelines
50 of the same or similar items
Treasures should not refer to hospitals, or sickness, display a "get-well-soon" messages, or have any religious connotation.
For children's safety, we consider items a choking hazard if they can fit through a toilet paper roll.
For safety reasons, we cannot accept used items, stuffed toys, Silly Putty, Play-Doh, balloons, food or candy, or bottles containing liquid.
Mailbox dimensions: 8 inches by 8 inches
Ideas and Examples
Get inspired by looking at creative ideas on Oriental Trading. Some popular treasures include card games, goody bags, seasonal crafts, and things to keep children entertained during their treatments.
Delivery
You may ship or drop off Thoughtful Treasures directly to us at:
The Children's Inn at NIH
Donation Department
7 West Drive
Bethesda, MD 20814-1509