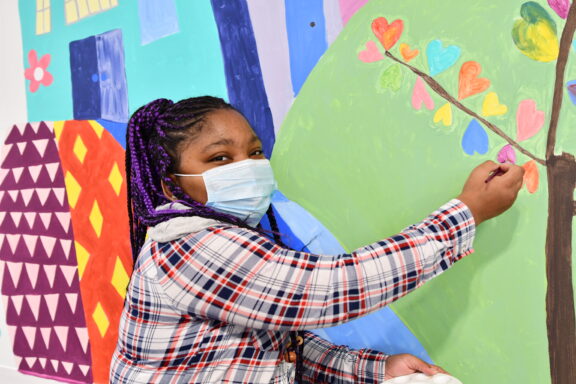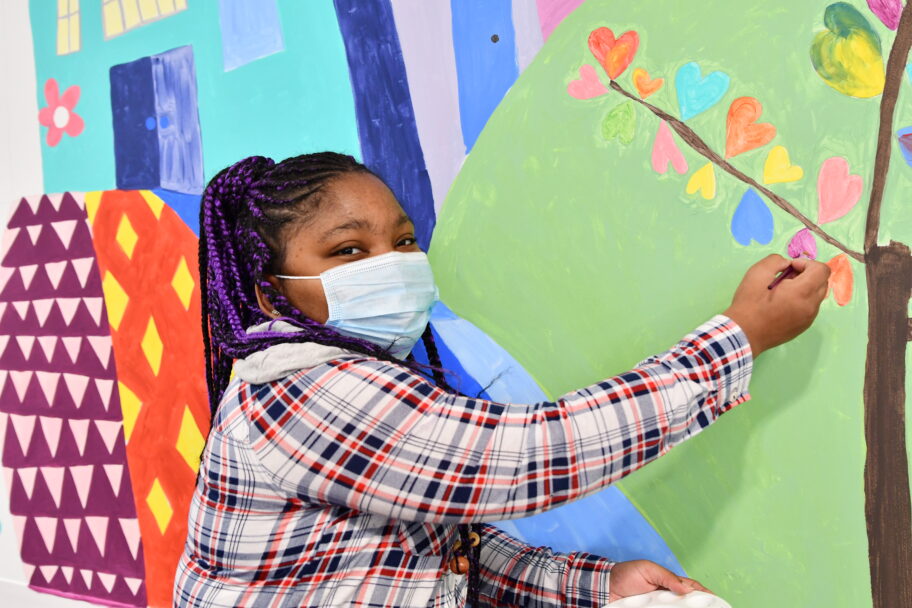 Our Workplace Giving
Workplace Giving makes a significant difference in helping The Children's Inn at NIH fulfill our vital mission of providing a free "place like home" to children, teens, young adults, and their families, with rare and serious diseases, as they seek help and hope in groundbreaking NIH clinical research studies. Your support matters!
Payroll Deduction
The Children's Inn at NIH participates in employee-payroll-deduction giving campaigns at the workplace as a member of Community 1st-America's Charities of Greater Washington, D.C.
For information about starting a workplace giving campaign, please contact America's Charities at 800-458-9505 or visit https://www.charities.org/.
Combined Federal Campaign (#10324)
The mission of the CFC is to promote and support philanthropy that is employee-focused, cost-efficient and effective in providing all federal employees with the opportunity to improve the quality of life for all.
Federal Employees may support The Inn through the CFC, which takes place in the fall. The Inn's CFC number is 10324.
Are you familiar with the CFC's Universal Giving? If you are a federal worker, you may now donate to The Children's Inn at NIH no matter where you live or work. Through "Universal Giving," federal employees may support any national, international or local charity that has been approved for participation in the CFC. This means you may donate to The Inn (using CFC Code #10324) in any CFC campaign throughout the United States and overseas! You may make your pledge electronically in any campaign that provides the option. If your local campaign does not support online giving, you may donate using paper pledge forms.
Our EIN number is 52-1638207.
Maryland Charity Campaign (#7142)
The Children's Inn is proud to participate in the Maryland Charity Campaign (MCC), a workplace charitable giving program that offers state employees the opportunity to contribute to charities using the convenience of payroll deduction. Our MCC "book number" is 7142, and we are listed on their website under "Children's Inn at NIH, Inc."
Commonwealth of Virginia Campaign (CVC #00494)
The Inn is proud to participate in the CVC, which runs Oct. 1-Dec. 21 each year. Virginia State employees may designate their gift to The Inn using code #00494 by giving a one-time donation or by making regular contributions through payroll deduction. For more information, visit http://www.cvc.virginia.gov
Corporate Matching Gifts–Double the Impact of your Donation
Many corporations match employee charitable donations or volunteer hours–and those of their spouse–each year. Please contact your HR department to determine if The Children's Inn at NIH qualifies for a matching gift from your employer.
If so, simply obtain the necessary forms and instructions for receiving the gift and mail them to:
The Children's Inn at NIH
Attn: Development Department
7 West Drive
Bethesda, MD 20814-1509
Matching Gift
and
VolunteerGrant
information provided by

For general questions about workplace giving, contact Fern Stone at [email protected] or 301-451-9453.