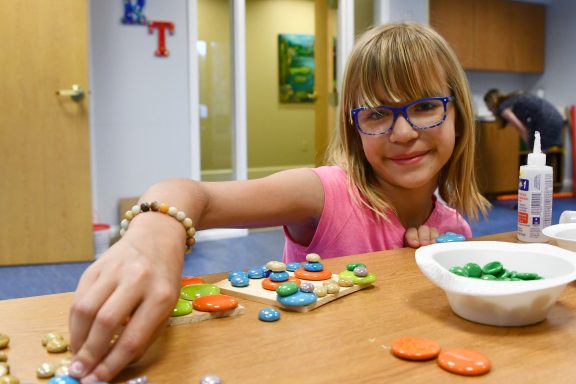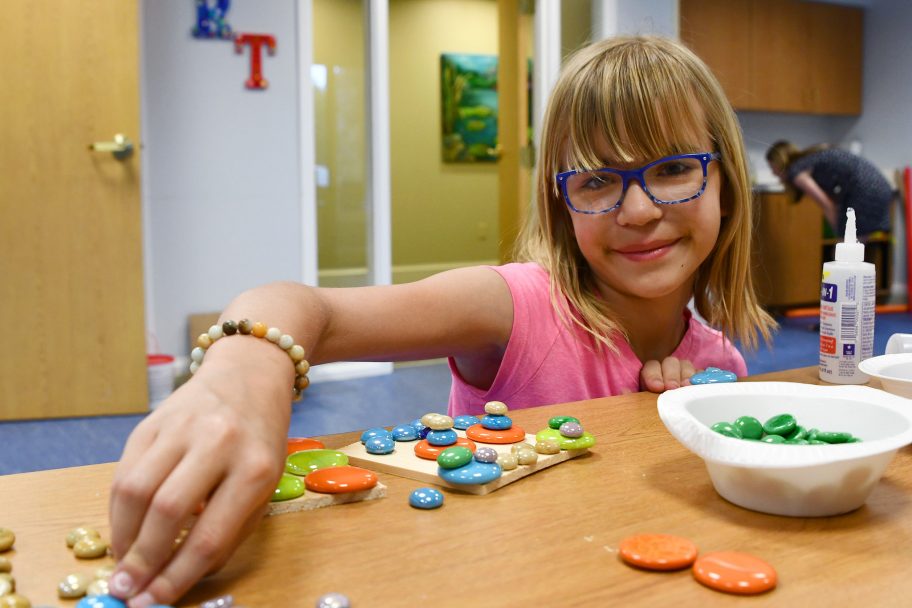 Our Wish List
Our Wish List details the ongoing and most current needs of The Inn. You can use this information to make in-kind donations or organize a special drive to benefit our families. The list includes furnishings, kitchen supplies, non-perishable food, office supplies and equipment, and more. Services such as printing and landscaping may also be needed.
Due to the health conditions of our families, we ask for only new, unused items. Please, no plush toys/stuffed animals.
White rice
Small, individual cereal
Pudding cups
Jello cups
Fruit cups
Jelly or jam
Olive oil
Pasta sauce
Pasta mixes
Canned fruit
Raisins
Shelf-stable milk
Apple sauce (squeeze)
Granola bars
Long-grain white rice in bags
Nutella individual snack packs
Single-serve condiments (such as ketchup, mustard, mustard, mayo)
Peanut Butter in individual serving packs
Ramen – packages or cups
Snacks such as popcorn, granola bars, nuts, trail mix, crackers, chips, and cookies. Individual portions are preferred.
Canned food including tuna, sardines, salmon, beans, soup, vegetables, and fruit.
Macaroni and Cheese – boxed and individual cups.
Single-serving size applesauce, fruit cups, and pudding cups.
Individual-size cereal boxes.
Spices
Cooking Oils, cooking oil spray
Pasta sauce
Please be sure to check the expiration date on the food you donate, as this helps us in stocking the shelves with fresh and safe-to-consume items for our families. Please note that for sanitary reasons and to cut down waste, individually packaged snacks and items with small serving sizes best serve our families' needs.
View our Amazon wish list and simply select the items you would like to donate. Amazon will ship your order directly to us! Enter your name and email (or other contact information) in the text box that reads "Enter your free gift note for this item here." Note: If you choose not to enter your contact information, your donation will be anonymous.
Rubbermaid and Ziploc disposable food storage containers
Cutting boards
Can openers
Aluminum foil, plastic wrap/storage bags
Assorted kitchen knives
Pots and pans
Stamps
Adapters/power converters
Travel-size toiletries
Feminine hygiene products
Sunscreen/bug spray
Umbrellas
Batteries
Small paper gift bags filled with:
Bottled water
Sports drinks
Tea bags
Chewing gum/breath mints
Flavored liquid or drink packets (ex: Crystal Light)
Note cards/pens
Puzzles/Sudoku
Travel-size toiletries
Hair brushes
Hair accessories
Makeup kits
Shaving kits
Nail polish kits
Donation of services for haircuts from salons and barbershops
Theater performances
Washington Commanders Football
Baltimore Ravens Football
Washington Capitals Hockey
D.C. United Soccer
Washington Wizards Basketball
Washington Nationals Baseball
Baltimore Orioles Baseball
Concerts
Movies
Playing cards
Adult coloring books
Word searches
Pool table supplies (cues of all sizes, chalk, bridge, balls)
Journals