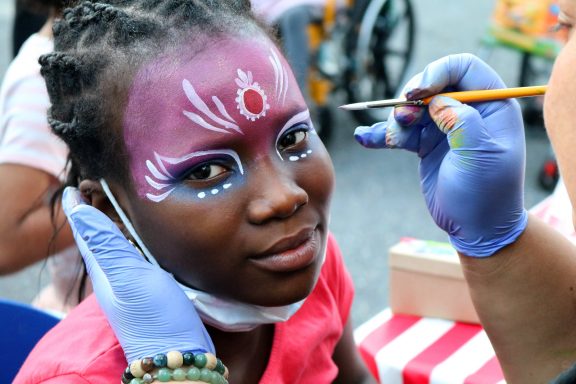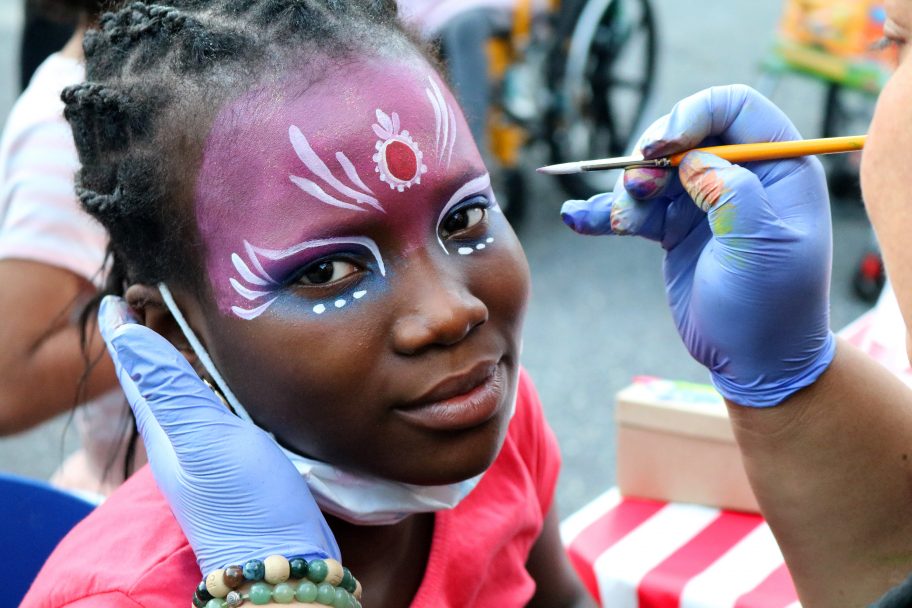 Upcoming Activities
The Inn's family programs provide the chance for families to relax and enjoy the afternoon and evening together. All programs and activities are free for patients and family members and are led by Inn staff, Fun Team volunteers or professional instructors.
Activities
The Children's Inn provides activities for families during their stay and some programs virtually for our families at home. Additionally, excursions to local restaurants, escape rooms, bowling nights, and more are a chance for young adults to mingle, socialize, bond, exchange information, support one another and form lasting friendships.
Sample Monthly Activities
In-person/Virtual Bingo
Families gather online and in the multipurpose room to play BINGO, win great prizes, and meet a local Montgomery
County Police Officer. Fun for the whole family!
Virtual Exercise Classes
Join fitness instructors, Ashley and Stacy, for cardio strength workouts/yoga that you can do from the comfort of your room. All you
need is a yoga mat.
In-person Reading with Zilly
Every Monday sign up for a time slot to read with the Family Programming team and Zilly!
Happily Hungry
Join Family Programming and Danielle in the kitchen and learn how to cook quick, easy, and healthy recipes.
Soccer for the Future
Join Hannah a Soccer instructor out on the Sport Court to learn and play soccer with others! No experience is needed!
Shining Stars
Join the Family programming team in the bistro for fun games, activities, and crafts at least three times a week.
ExperimentINN
Sign up to be a part of a hands-on science experiment and learn something new!
Art Lessons with Dave
Join Dave in the Bistro and learn tips and tricks on how to paint, color, and draw like a professional!
VisArts Field Trip
Families can sign up to attend a field trip to VisArts to create unique fused glass art.
For more information, please see a Resident Services Manager at the front desk or contact us at [email protected].
The INNsider
Read The INNsider, our newsletter for Inn families, to learn more about what is happening at The Inn: