Making Education Possible Despite Serious Illness
For many children with rare diseases, education often has to take a step back so they can focus on their health. But with your help, things are different when children come to The Inn. Here, educational support services make learning possible despite illness and medical treatment, thanks in large part to you.
After spending two years in a hospital in Lima, Peru's capital, Melva was finally referred to the National Institutes of Health for specialized treatment as part of a clinical research study. Spending several months at The Children's Inn to prepare for the only treatment that can help her, Melva is learning to read and write with the help of a Children's Inn tutor. Melva's goal is to use her time at The Children's Inn not only to get healthy but also to catch up with the educational achievements of her peers her age so she can advance to fourth grade.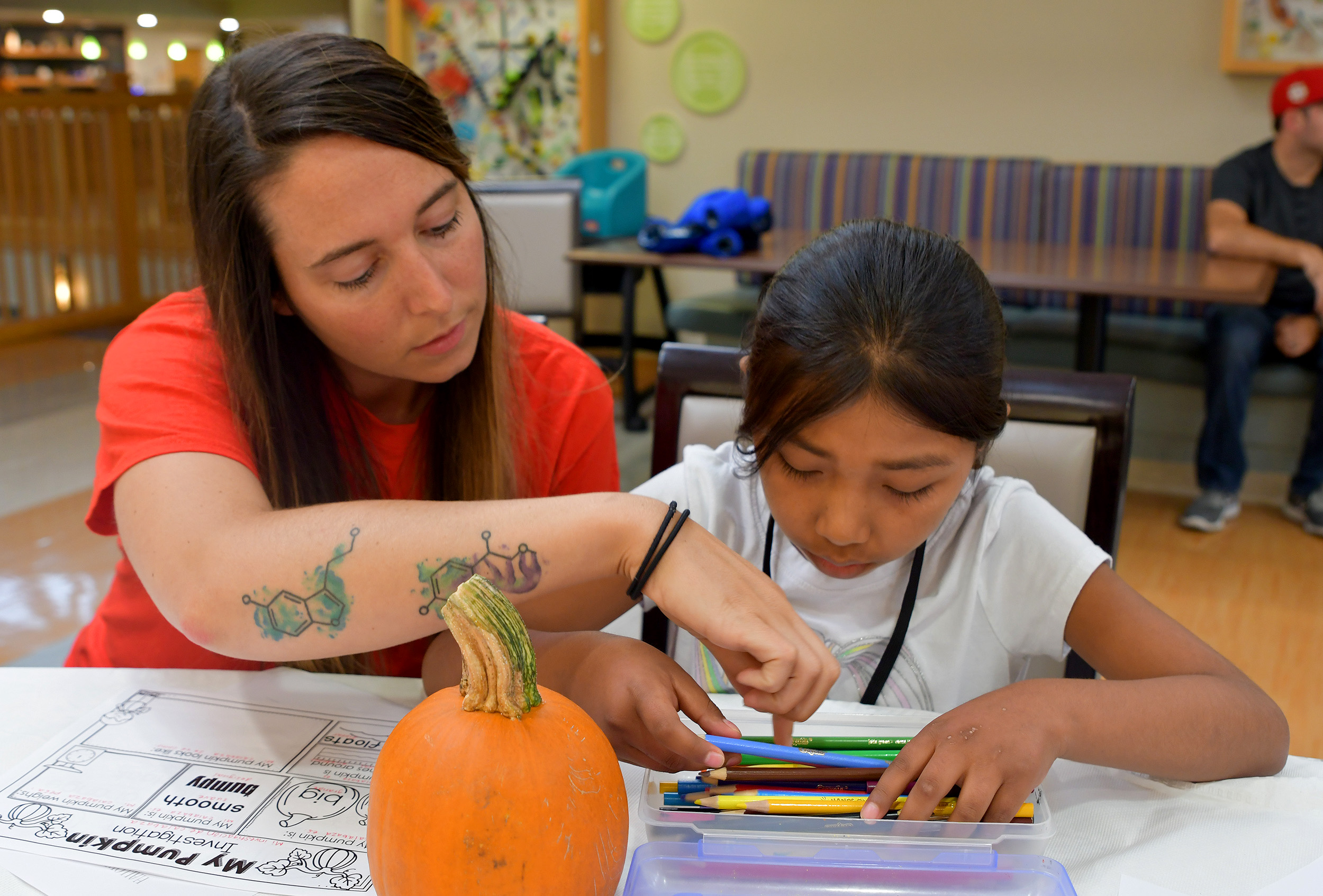 Providing educational support like tutoring is one of the main services – in addition to free lodging, recreational and therapeutic services – The Children's Inn provides to children, young adults and their family members. Tori Shriver, a former Maryland teacher with a master's degree in global and international education, is The Children's Inn's education coordinator. She's responsible for leading The Inn's educational programs and activities for children and adults of all ages from across the United States and the world.
"My goal is to make learning at The Inn individualized and experiential," she says. "This is hard to do in a traditional classroom, but here at The Inn, you can hone in on individual children's interests, abilities and needs, and I can provide that one-on-one support that is so important to help children feel comfortable to explore new topics and learn."
Thanks to her tutor, Melva is making progress in reading and writing, and her English skills are steadily improving as well. The spirited girl also enjoys participating in the various additional educational activities offered at The Inn, focused on six areas:
STEM-based activities for children and young adults of all ages
Tutoring services to help residents learn English or provide specialized support
Life skills lessons for young adults living with chronic, rare and/or serious diseases
INNrichment Fund scholarships to support children's educational and therapeutic needs at home
Children's book author readings and book discussions
Homework help
On a weekly basis, children like Melva have the chance to read with The Inn's therapy dog, Zilly, as part of Zilly's Book Club, participate in science activities as part of the Future INNgineers Club, or learn about budgeting, social media use, meditation skills and other independent living skills through The Inn's Wise Wednesdays series.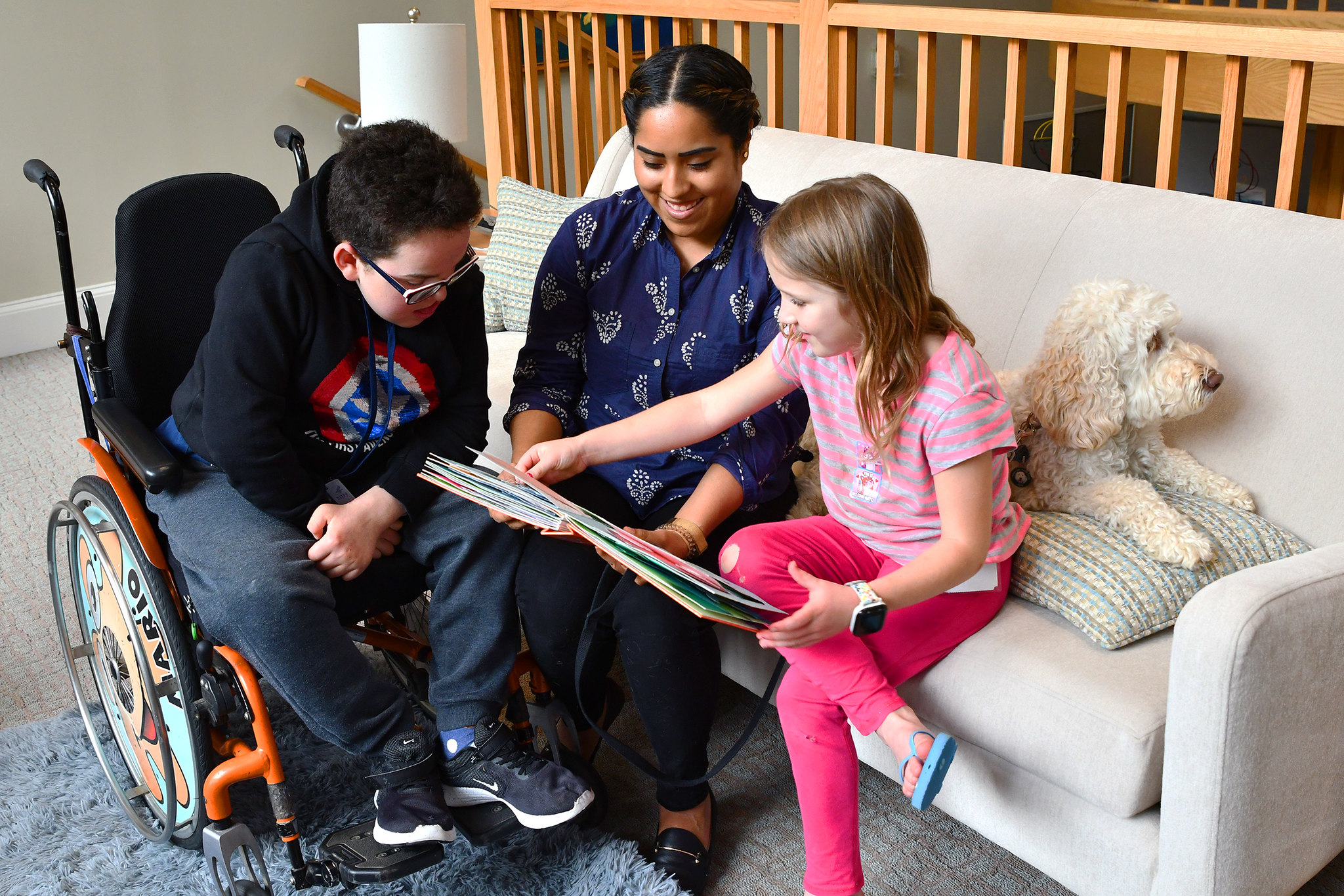 By participating in Success Squad, children and young adults can learn about a variety of topics, write about them and do their own illustrations, participate in spelling bee contests and receive homework help. An environmental science program, also offered weekly, seeks to empower children and young adults in learning about environmental science and finding ways they can make a difference for the planet.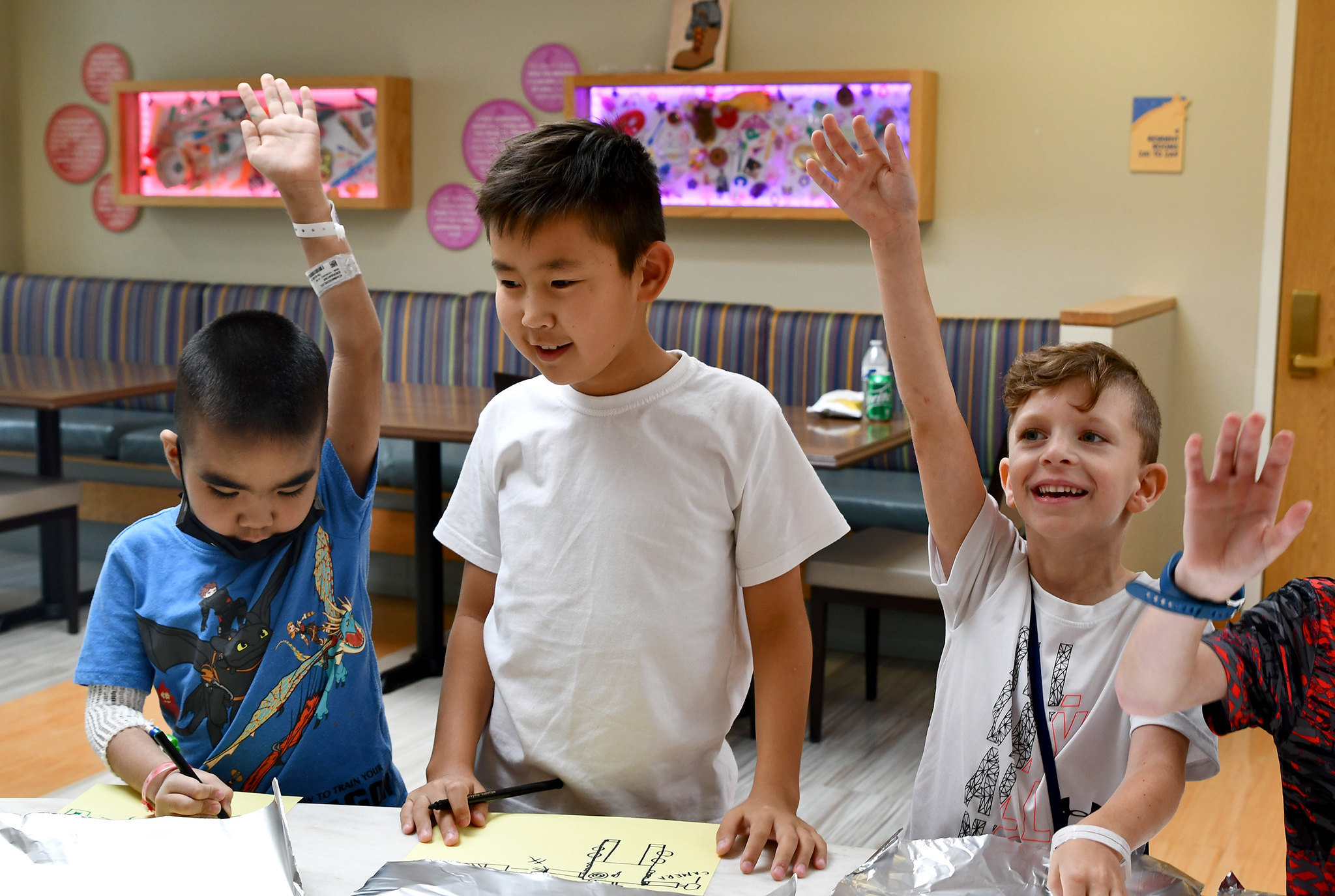 "In our educational programs, we always aim to have fun while learning," Tori explains. "We learn about DNA using candy, hold spelling bee contests, work on elementary coding and advance from there, look at understanding solids and liquids and gases, build the solar system out of cookies, construct a roller coaster, talk to authors about what motivated them to start writing stories and so much more."
However, children who attend school also can receive support from Tori with traditional school projects and homework so they can keep up academically with their classroom work.
"I had a high school teacher who made science so much fun," Tori says. "I want to do what he did for me – I want to teach children things they will learn to love – whether it's science or discovering their passion for reading or writing stories. That's the goal of The Inn's educational program."
A few years ago, The Children's Inn took its educational program a step further by establishing a scholarship fund. The INNrichment Fund provides families with $1,500 in scholarship support to help finance children's academic activities or specialized therapeutic needs once they return home. The fund helps children with neurodegenerative disorders receive physical therapy, supports a child who benefits from equine therapy, sends teens to specialized summer schools, supports college-prep for young adults, and much more – all thanks to caring people like you who support The Inn's INNrichment Fund.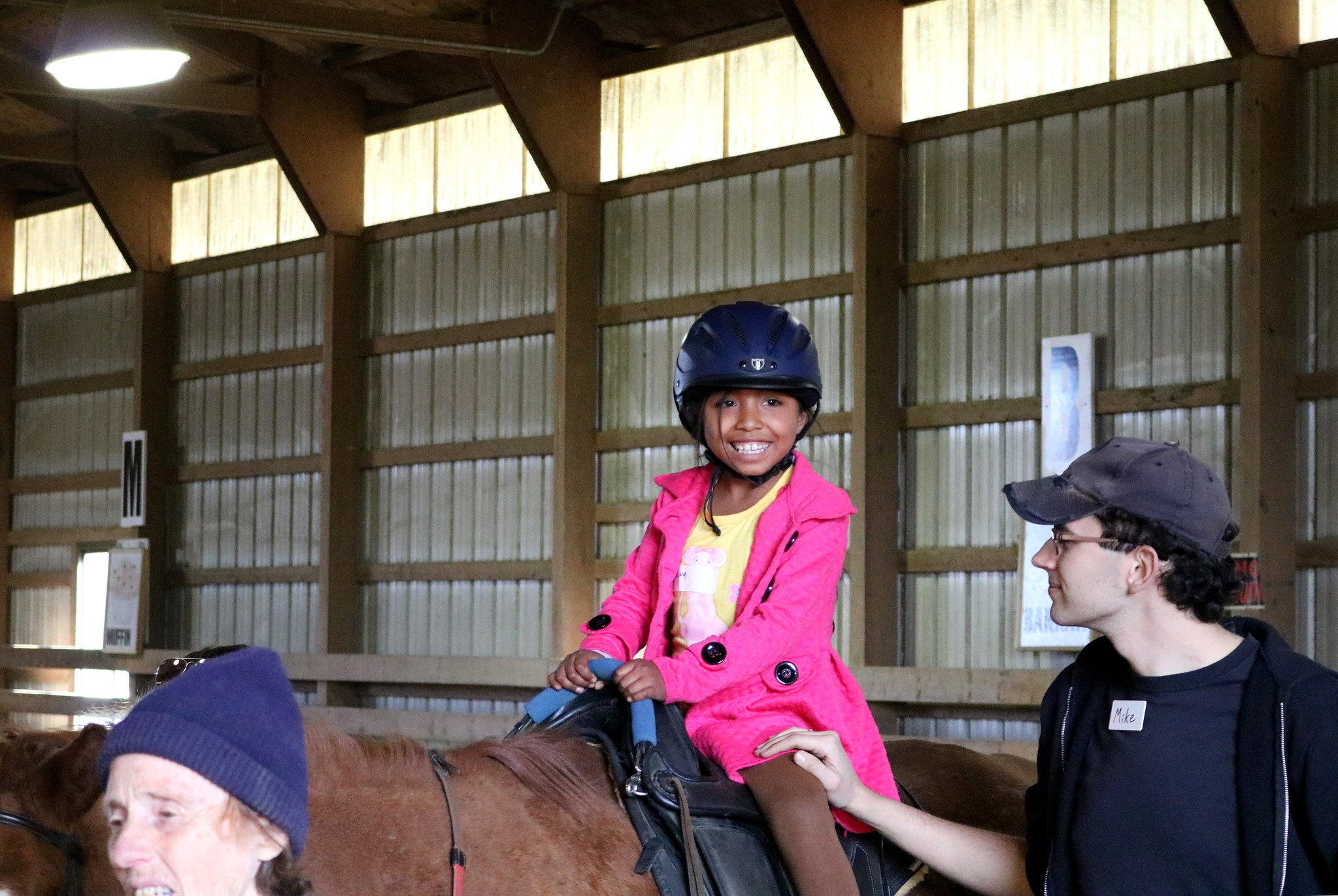 At The Children's Inn, we believe that disease should not stop a child from progressing academically and preparing for the future. Your support of The Children's Inn is instrumental in allowing The Inn to provide a rich educational program that helps children like Melva find joy in learning and reach their academic potential. Thank you for making a difference for Melva! To support more children just like her, please make a donation now.
Stay Up To Date
on how The Children's Inn is creating 'A Place Like Home'