Zilly, a multigenerational Australian labradoodle (a mix between a Labrador retrieverand a poodle) and certified therapy dog, joined The Inn's team in 2015. She's been The Inn's star team member ever since.
Thanks to her friendly nature and perpetually wagging tail, Zilly has charmed her way into the hearts of children and parents alike. She even has her own Instagram account that boasts more than 1,000 followers!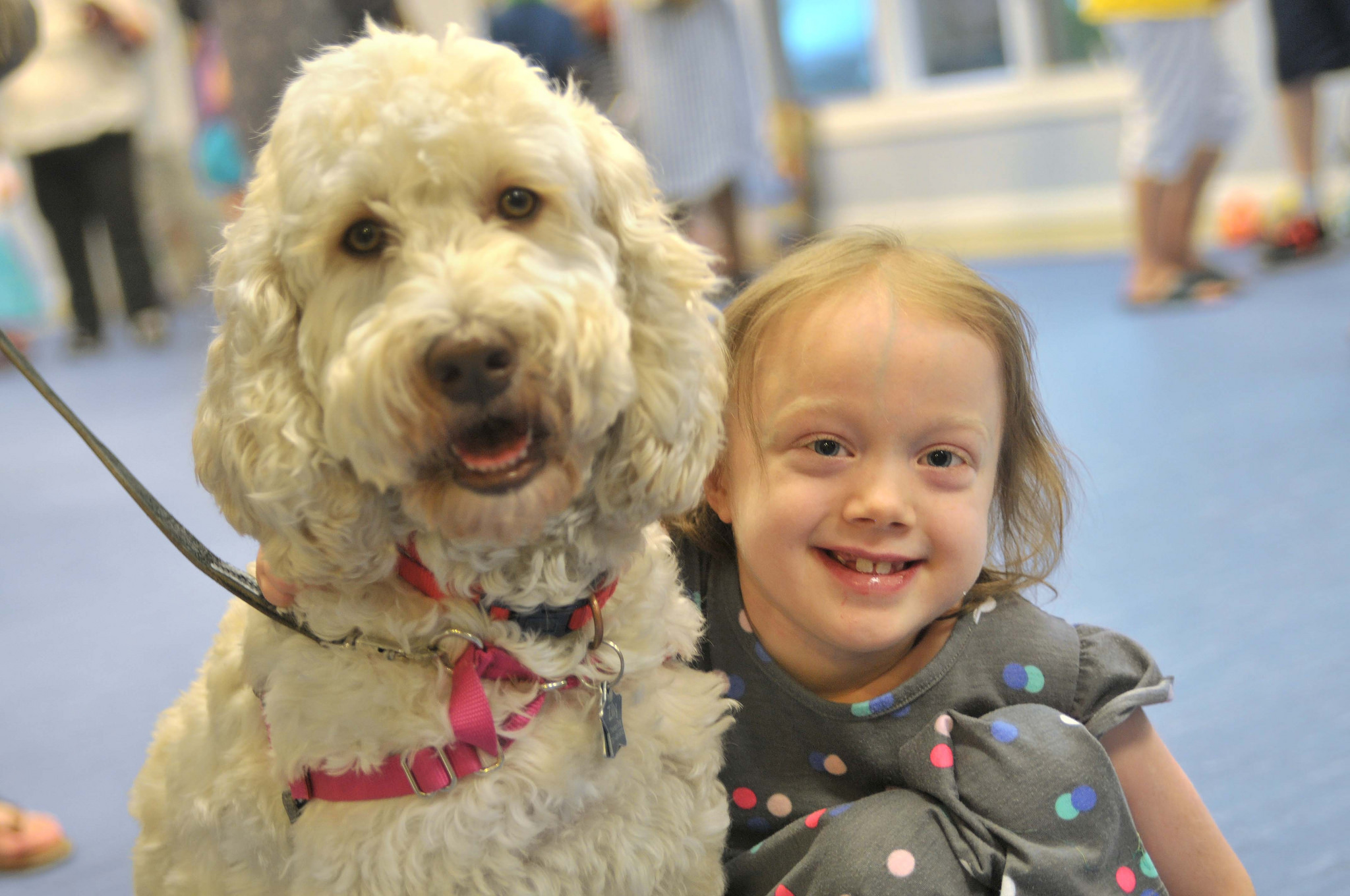 "Zilly really brings tremendous joy to the children and families staying at The Inn," says Melissa Dell'Omo, special assistant to the CEO and Zilly's designated caretaker and certified handler. "No matter what children and families are going through, Zilly brings them joy, makes them smile and helps them experience a sense of calm and relaxation."
One evening at The Inn, Zilly comforted a young boy who was refusing the painful injection he needed as part of his medical treatment. The boy finally relented, but only because he could hug Zilly and be soothed by her warm, peaceful presence while he received his shots.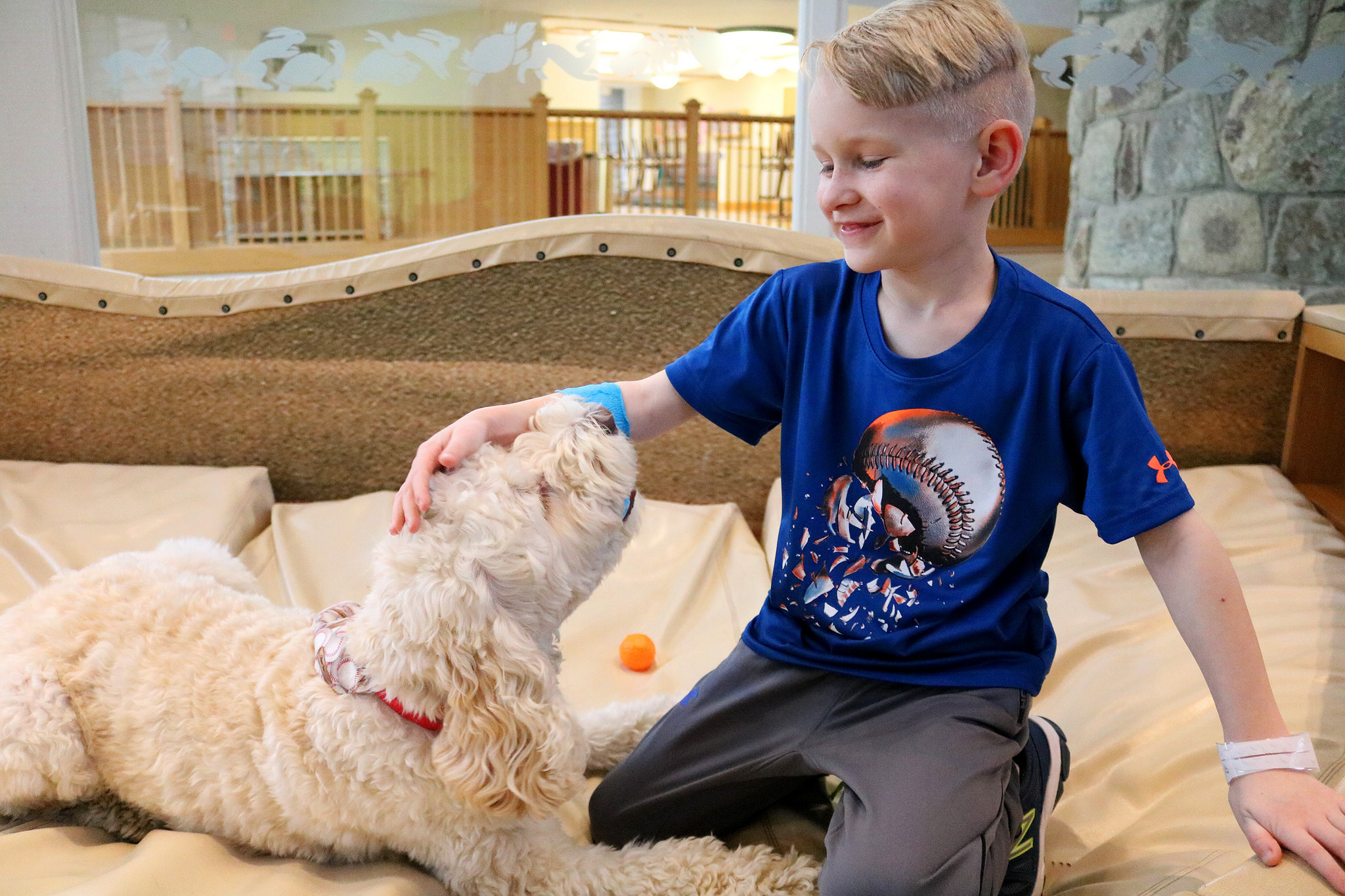 Every month Zilly visits the NIH Clinical Center where her presence delights children in the playroom. She also visits Inn residents who need to stay overnight in the hospital, even snuggling up to them in their beds, providing a sense of normalcy and fun to what can be a stressful time.
The Inn is grateful for Zilly and the caring people who have made The Inn's therapy dog program possible, including the family of Kent and Lynn Davis; Tom and Mimi Nordlinger and the Gwyn and Nancy Ackland Memorial Fund at the Montgomery County Community Foundation through trustees Steve and Louisa Hollman; National Capital Therapy Dogs and Al Marx, owner of Obedience WorksLLC and A Better Pet LLC. To learn more about Zilly, follow her on Instagram at @zilly_the_therapy_dog.