How Women Provide Support to the Seriously Ill at The Children's Inn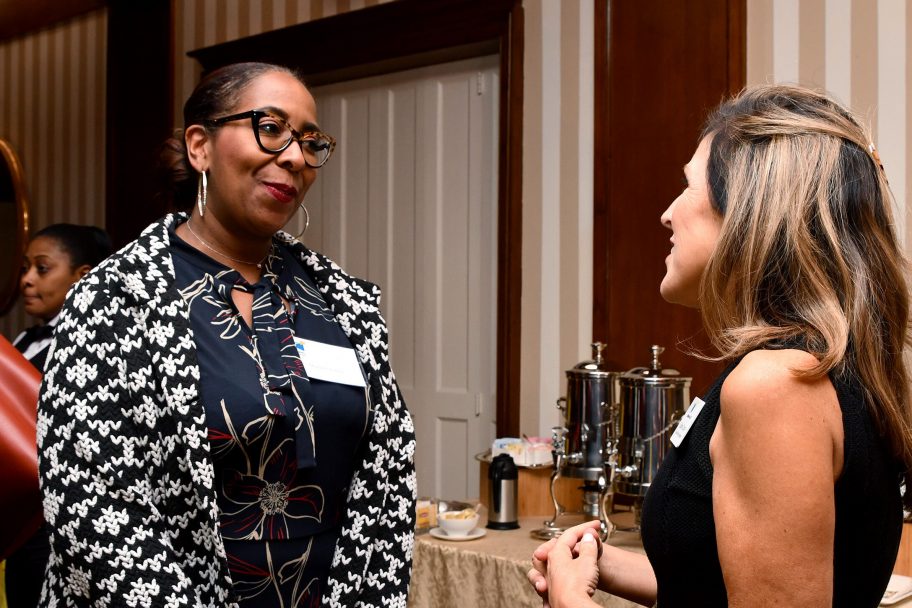 My new boss, Fern, enthusiastically announced, "We just started a great community — and we'd love for you to be involved!"
I remember feeling humbled to be asked to serve as The Inn liaison for the Women for The Inn (WINN) Community. Established the very same week I began my position at The Children's Inn at NIH, in November 2018, this was quite an honor.
From its inception, I understood a few key truths; WINN is an important initiative, carefully planned by Inn leadership to promote diversity and inclusion within the organization, that WINN members share a passion to support Inn families — and its co-chairs, Lois and Julie, are fiercely committed to the success of this exciting and meaningful endeavor.
As I recognized the full scope of the community and witnessed WINN members' dedication, it quickly became apparent that this dynamic group truly cares about the quality of the experience of Inn families while these brave individuals participate in clinical research studies — almost always far away from their own homes. WINN members are keenly interested in the community at large; learning about the partnership that exists between the National Institutes of Health (NIH) and The Children's Inn, including hearing from nationally recognized NIH leaders during quarterly meetings. And, importantly, one of the most exciting benefits of membership is the annual vote to allocate WINN funds to one of The Inn's areas of greatest need.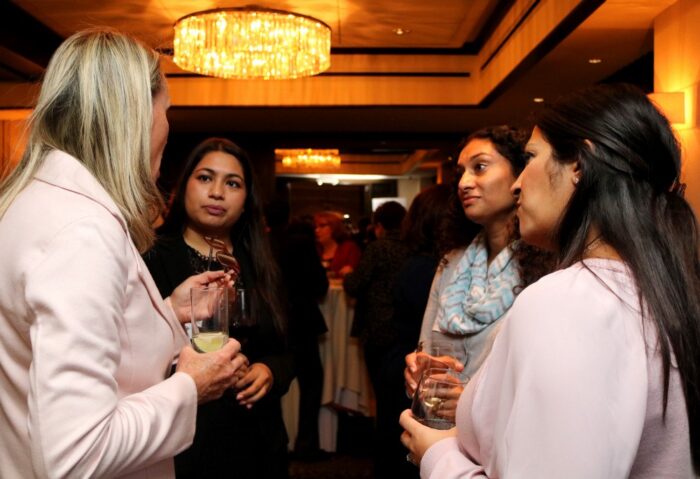 WINN reception with WINN co-chair, Lois Alperstein
While the WINN Community continues to grow, the COVID-19 pandemic has challenged the group to rethink ways to ease the burden of illness for Inn children, teens, young adults and their loved ones. My favorite virtual programs, created in response to the safety protocols and physical distancing surrounding the global crisis, are "Pets and Pajamas," led by WINN readers to educate and entertain The Inn's younger residents, and "Paint and Sip" led by a volunteer artist who encourages Inn families and WINN members alike to take time to have fun using bright colors on canvas.
What I know for sure is the WINN Community is comprised of strong, caring, and bright leaders who work actively to make a significant impact on Inn families during their difficult medical journeys.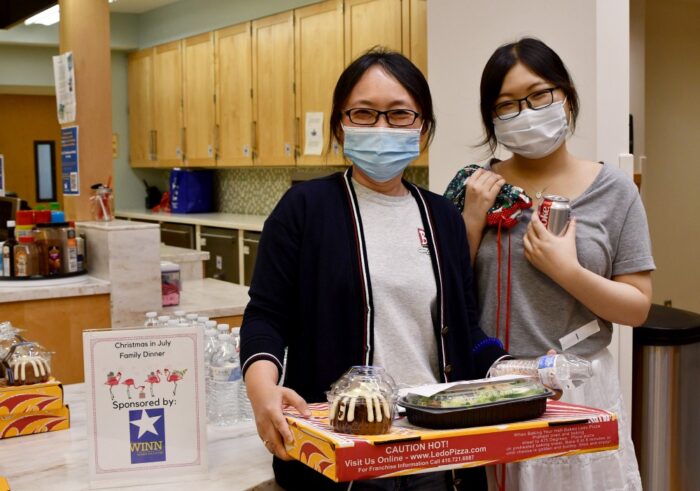 Inn family dinners provided by WINN
I believe a phrase that best encapsulates the WINN Community is the unofficial maxim, "less dinners, more doing." It continues to be an honor to work alongside such a remarkable group of women who have also become dear friends.
For more information regarding Women for The Inn, including ways to join, please click here.
Elaine Currie is the Annual Giving Manager at The Children's Inn at NIH.
Stay Up To Date
on how The Children's Inn is creating 'A Place Like Home'