You Help Abram's Family Find Answers
Abram looked like a healthy baby. But frequent infections and fever spikes of up to 106 degrees frightened his parents and baffled his doctors in St. Louis, Missouri. As Abram grew, the fevers came every four to six weeks, coupled with excruciating joint pain that made it difficult for him to walk or even play. A diagnosis with a rare fever disorder finally brought Abram to the National Institutes of Health. Thanks to your support of The Inn, Abram looks forward to every visit to the NIH where he gets one-of-a-kind medical care.
"A rare disease is just a very weird beast," Abram's mom says. "It's overwhelming and confusing."
"Abram is part of a natural history protocol where we see patients from infants to the elderly with autoinflammatory diseases," says Dr. Amanda Ombrello, an associate research physician, Inflammatory Disease Section at the National Human Genome Research Institute's Metabolic, Cardiovascular and Inflammatory Disease Genomics Branch.
"We do specific genetic testing to see if we can identify the pathways or maybe even the gene that is causing his symptoms. We also work toward finding an effective treatment, so patients can be more active – and Abram can go back to school and get back into the sports that he so loves."
Abram's family hopes genetic testing will help steer doctors toward an effective treatment that one day may not only help Abram but also other children like him.
"The Children's Inn has really helped us through this journey," Jeremy says. "They take care of everything for us, so we don't have to worry about trying to find a place to stay when we get here or trying to find something for him to do outside of his appointments to take his mind off. The staff is always great. Once we walk through the door, it's so relaxing; it takes a lot off our plate. It really feels like home once we get here."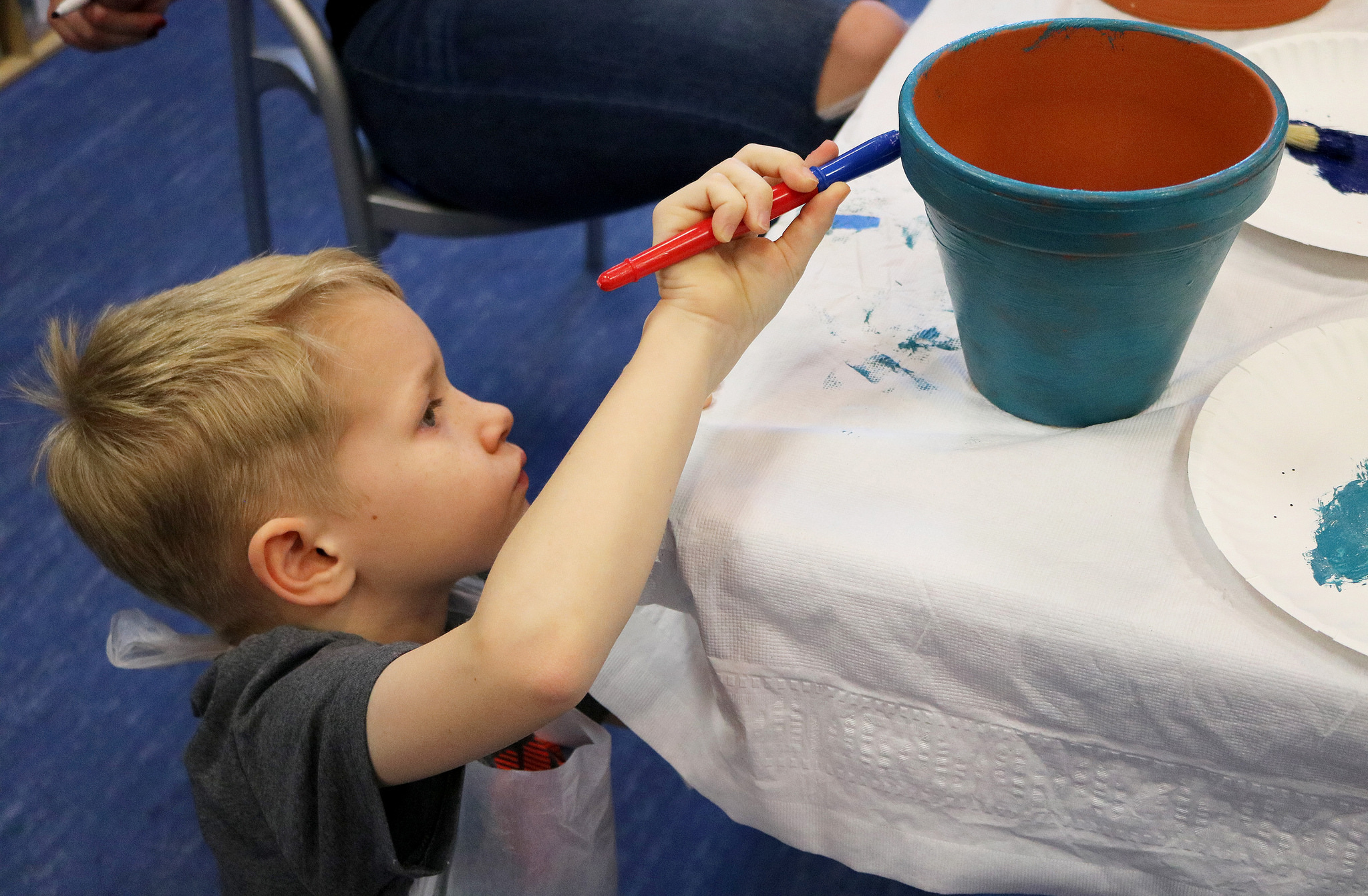 "I don't worry about anything else – from doing laundry to dinner, to keeping Abram's mind off what he is going to deal with the next day," Abram's mom adds. "He doesn't dread anything he is going to face as part of his trial. He looks forward to every visit because he loves coming here so much. I'm forever grateful for that. To have no worries about our arrangements – I'm forever grateful."
Helping others and The Children's Inn is important to Abram. He loves doing arts and crafts at The Inn, especially painting flower pots to be auctioned off at The Inn's fundraising events. "My friends are sick. The Inn makes them happy, even when they're really sick. I want to help," he says.
In 2017, during his first of eight visits to The Inn, Abram refused painful injections administered by his parents — unless Zilly, The Inn's therapy dog, would sit by him. Zilly did, and with her support, Abram finished taking the injections. Impressed by her gentle and supportive nature, Abram's parents reached out to Zilly's breeder. Abram named his own therapy dog Zilly.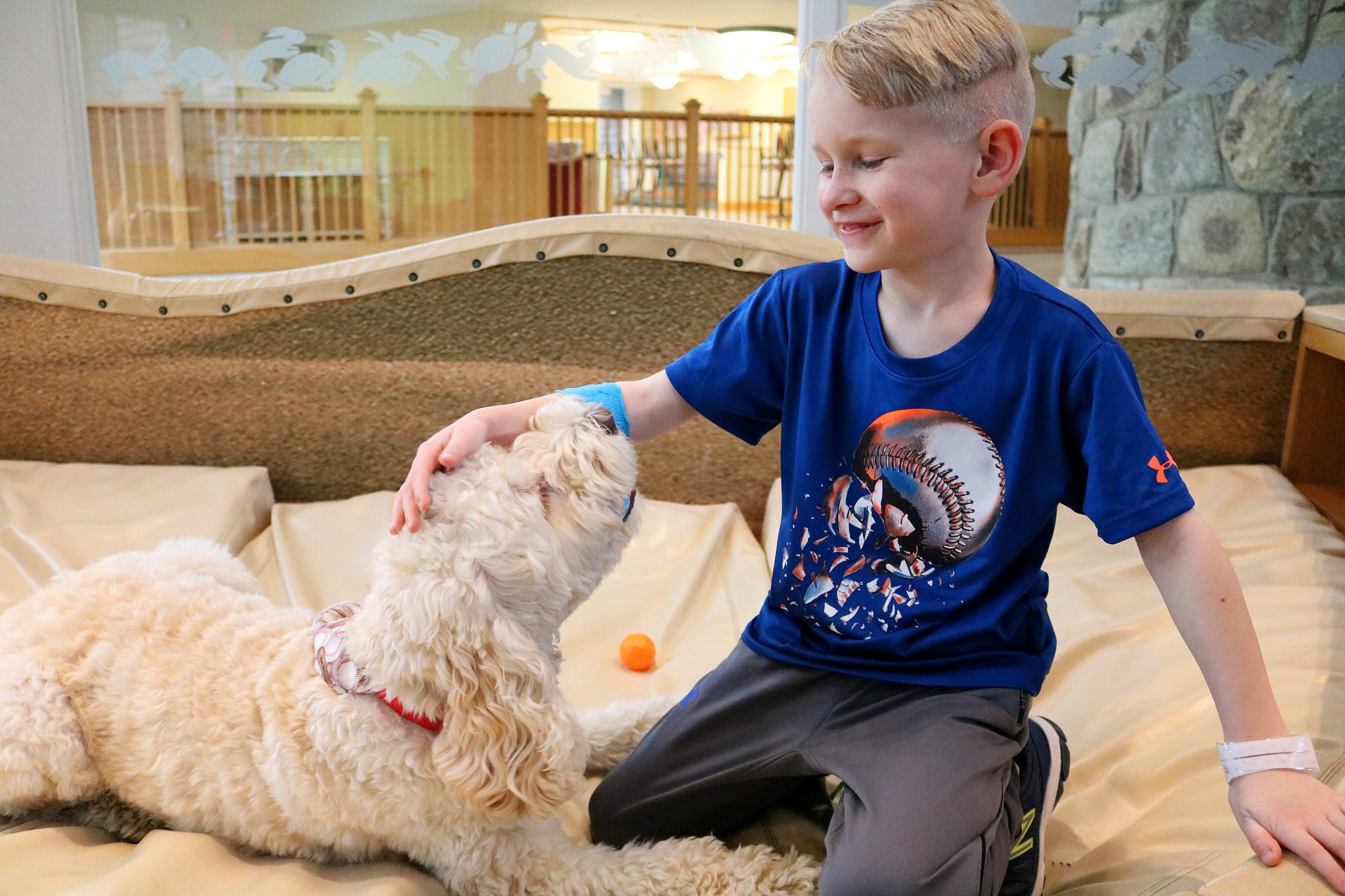 Recently, Abram has had to stop playing ball entirely. But thanks to Washington Area Toyota Dealers, an Inn supporter, Abram got back on the pitcher's mound this summer for the chance of a lifetime: to throw the first pitch at a Washington Nationals game. "It was the best day of my life," Abram beams.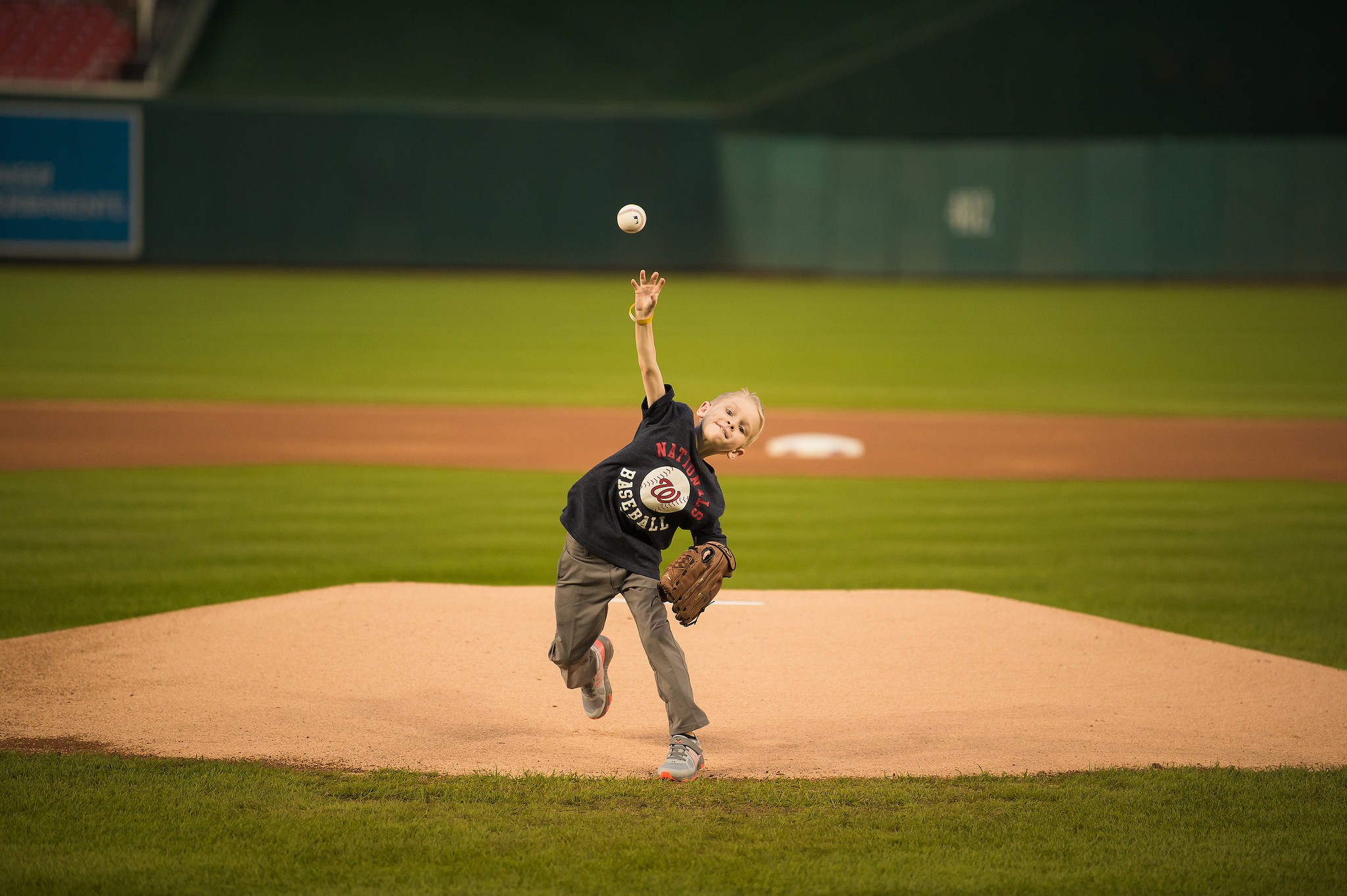 Photo by Paul Kim of the Nationals
Your support allows Abram and families like his to stay comfortably at The Children's Inn, so they can focus on their children's medical care without worrying about lodging, food, their children's education or family activities.
DONATE
Additionally, Abram's story, along with footage of his pitch at the Nationals game, was recently featured on NBC4. Read the story here or watch below:
Stay Up To Date
on how The Children's Inn is creating 'A Place Like Home'