A Great Evening for Hope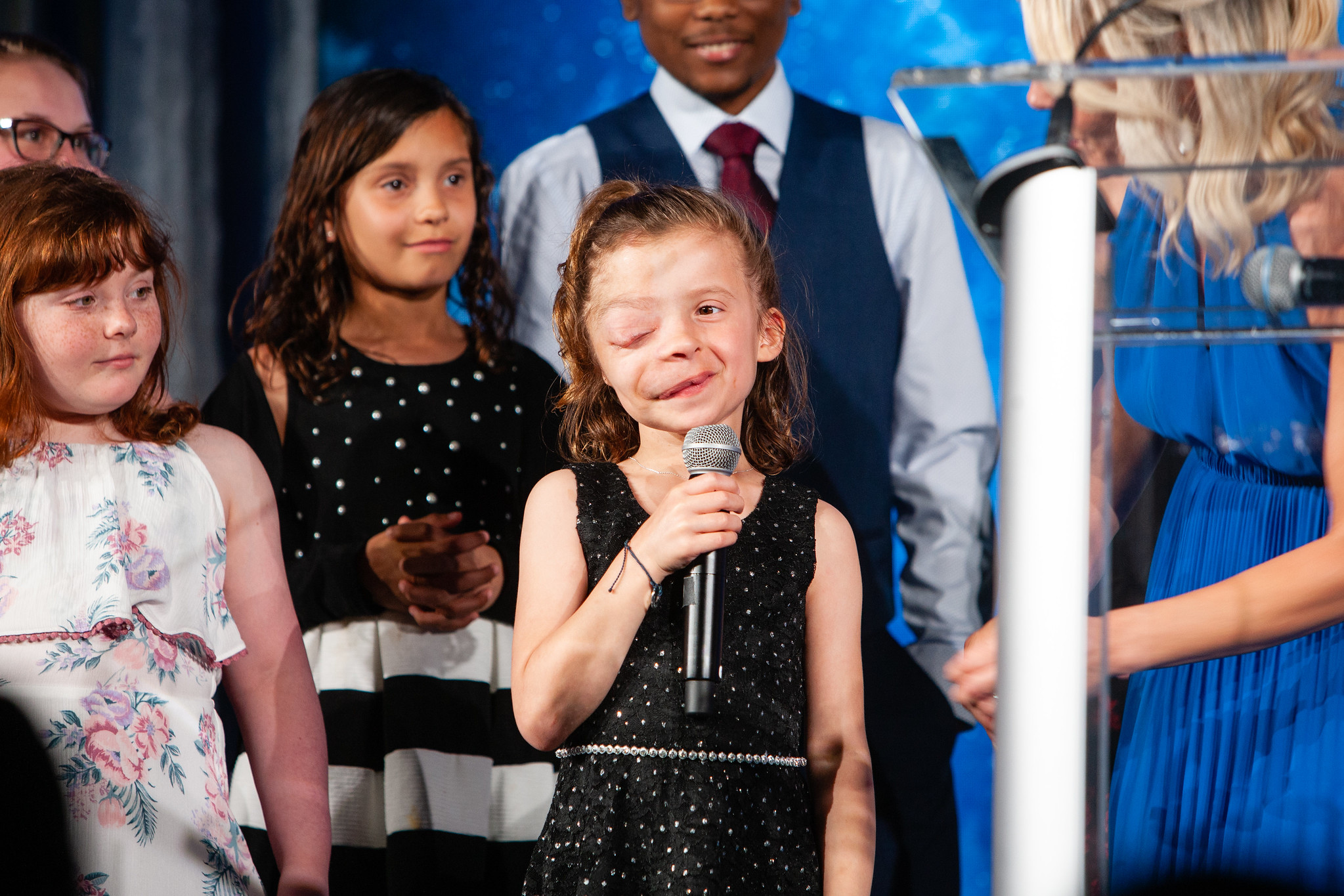 The Children's Inn's recent An Evening for Hope gala was a tremendous success! Thanks to generous supporters like you who helped raise more than $1 million for The Inn, children like Autumn have hope.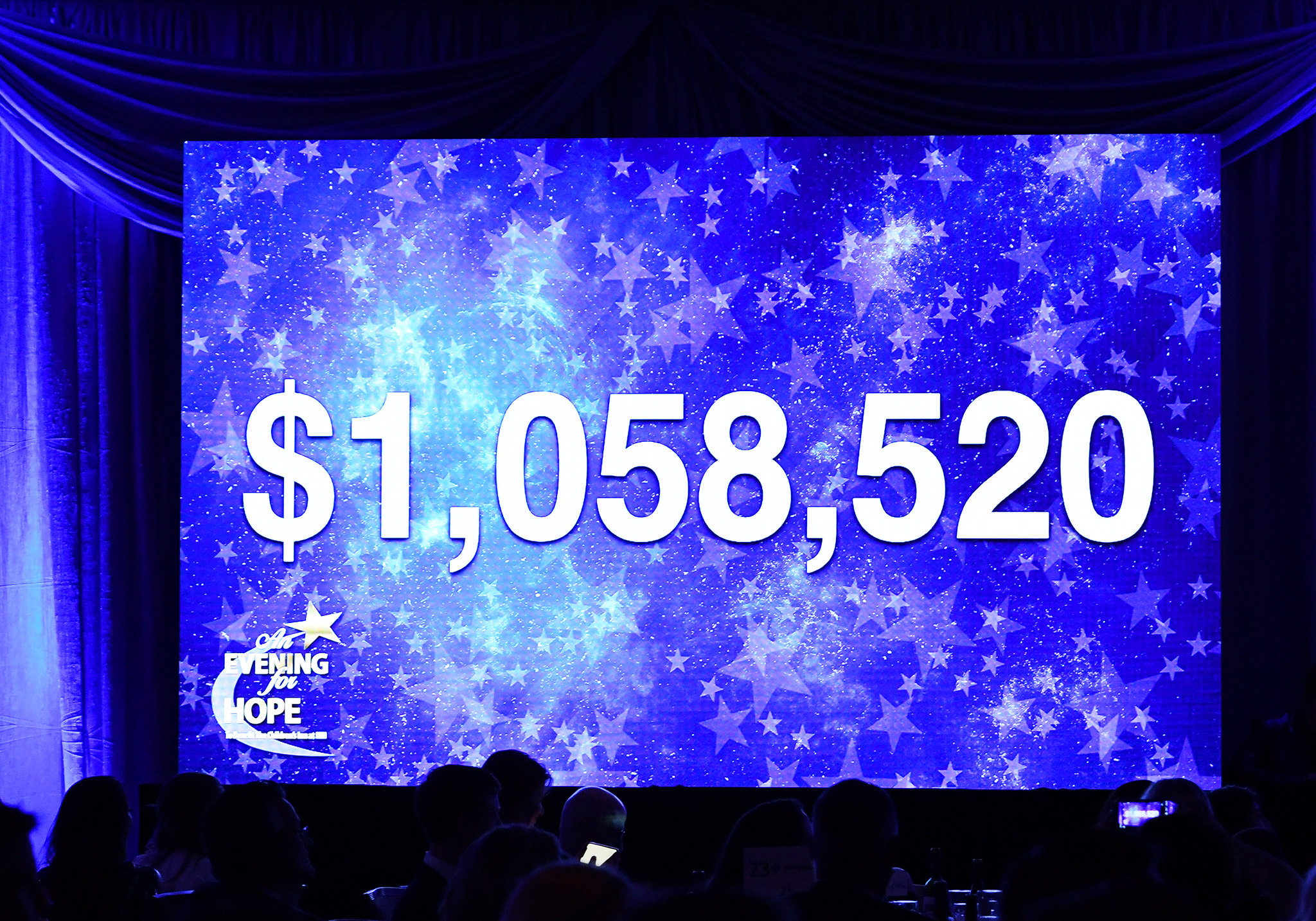 Autumn, 9, of Lawrence, Kansas, and her mom, Lindsay, shared with gala attendees why supporting The Inn is so important. Autumn has neurofibromatosis type 1, a genetic tumor predisposition syndrome. She was born with a large and continually growing tumor that infiltrates parts of her brain, threatens to restrict her right carotid artery, causes glaucoma and vision loss in her right eye, and disfigurement on the right side of her face. Deemed inoperable, a clinical trial at the National Cancer Institute (NCI) was the best chance for Autumn. Participating in a second trial at NCI, Autumn is taking a medication that is successful in shrinking the tumors of some children with NF1, including Autumn's, and that recently was granted breakthrough designation by the Federal Drug Administration.
"When I had Autumn, I had to learn to live day by day," Lindsay says. "I just couldn't plan ahead because I didn't know what tomorrow might bring. The medication gave me hope."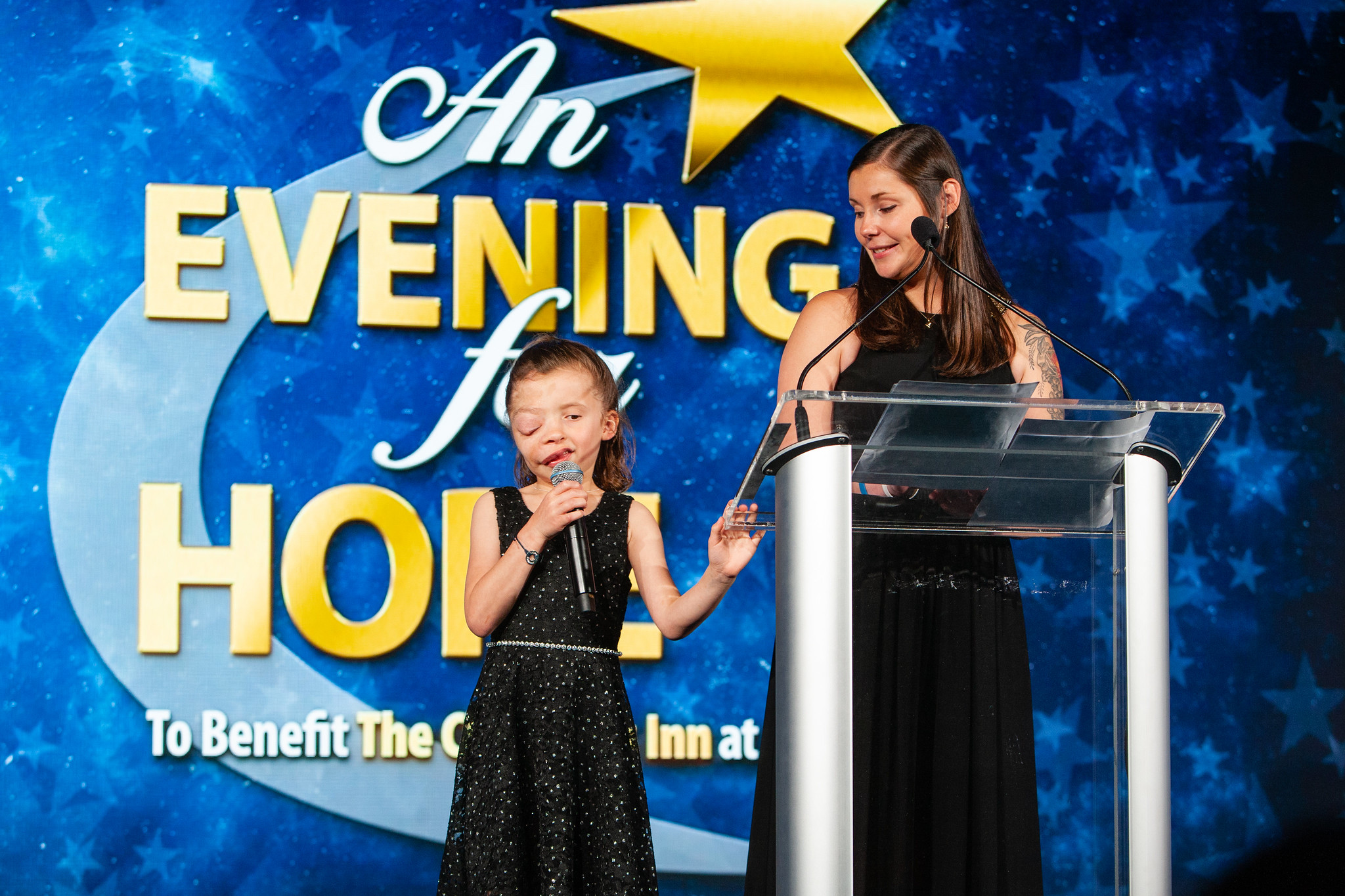 Autumn recently visited The Inn for the 21st time.
"For Autumn, trips to The Children's Inn are like a vacation she looks forward to," her mom explains. "Autumn loves all of The Inn's activities – the arts and crafts and educational games, the outdoor playground and the indoor tree house. She loves Zilly, The Inn's therapy dog, and the other therapy dogs that visit. We've participated in outdoor parties and a luau where the musician let Autumn play his drum set during one of the songs."
While the family loves The Inn for everything it offers – free of charge – what they love most about The Inn is how being here makes Autumn feel.
"For us, what makes The Inn most special is the welcoming, accepting atmosphere," Lindsay says. "At The Inn, Autumn doesn't have to explain her disease or why her face looks different."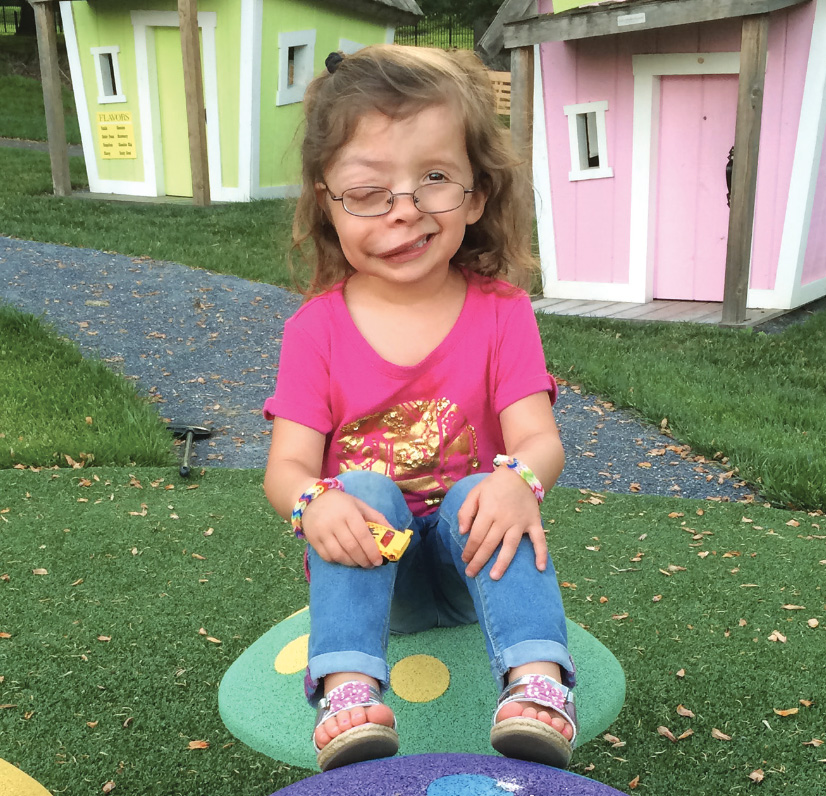 "Thank you for supporting me and The Children's Inn!" Autumn says.
The evening's speakers also included NIH Director Dr. Francis Collins, Inn board chair and President of Palladian Partners Beth Maloney, and Inn CEO Jennie Lucca. The event was hosted by radio personality and long-time Fox5 anchor Tony Perkins. Todd Pantezzi, vice president of health business development at Perspecta, once again served as event chair and led the committee organizing the gala for the fourth year in a row.
View photos from the event below. To learn more about An Evening for Hope, click here.
Stay Up To Date
on how The Children's Inn is creating 'A Place Like Home'