The Children's Inn at NIH "An Evening for Hope Gala Comes Back Strong, Surpasses $1 Million Goal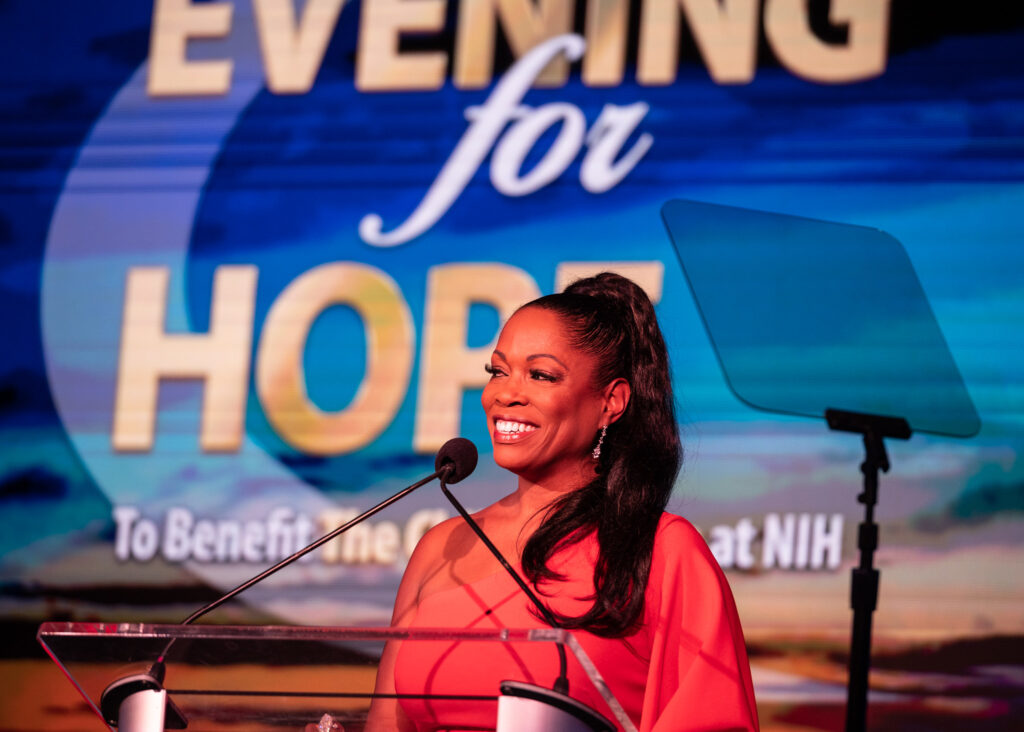 —Inn resident and 13-year old violin prodigy Caesar Sant shares inspiring medical journey—
BETHESDA, Md. — May 9, 2022 —The Children's Inn at NIH raised a new record $1,083,988 in donations at the 2022 An Evening for Hope Gala, after a two year hiatus due to the pandemic. The proceeds will support The Inn's mission to provide free lodging, meals and a wide range of recreational and therapeutic supports to seriously ill children and young adults participating in clinical research studies at the National Institutes of Health. Nearly 400 senior leaders from industry and federal health and civilian agencies came together at the Ritz Carlton, Tysons Corner on April 30, 2022.
"While these past two years have been challenging for all of us, they have been particularly difficult for the children and the families who need our support," said Todd Pantezzi, 2022 Hope Gala Chair, Children's Inn Trustee and Chief Strategy Officer at CVP Corp. "The Children's Inn has been like a beacon in a storm, making it possible for seriously ill children and their families to participate in groundbreaking clinical research studies at the NIH."
Speakers included NIH Acting Director Laurence A. Tabak and NBC News4 anchor Shawn Yancy. Inn resident Caesar, son of Lucas and Aline Sant, shared his medical journey with sickle-cell anemia, a painful red blood cell disorder that affects hemoglobin levels and the protein that carries oxygen throughout the body. Trying to find a cure for their son, Lucas and Aline enrolled Caesar NIH's clinical research study led by Dr. John Tisdale.
During the gala, Dr. Tisdale explained the severity of sickle cell disease and the important partnership between the Inn and NIH. Caesar, a trained classical violinist since the age of two, suffered three strokes which left him unable to walk or, much worse, play the violin. After a tough recovery from a lifesaving bone marrow transplant from Caesar's younger sister, Lucas Sant shared, "The Children's Inn is a heavenly place. Caesar's medical journey would be impossible without The Inn's well thought out accommodations, support, and care."
"I want to thank our supporters for giving generously and from your hearts so that hundreds of children, teens and young adults with rare and life-threatening diseases can stay free of charge at The Children's Inn at NIH while pursuing groundbreaking treatments only available as part of NIH clinical research studies," said Jennie Lucca, CEO of The Children's Inn at NIH. "After a trying two years, it's a wonderful comeback for the gala, and we're excited for The Inn of the future."
Photos from the gala are available at Hope 2022. Follow The Inn and #EveningforHope on Twitter, Instagram and Facebook. Next year's gala is slated for April 29, 2023, at The Ritz Carlton, Tysons Corner.
About The Children's Inn at NIH
The Children's Inn at NIH has served more than 14,500 children, teens, and young adults, and their families from all 50 states and 105 countries since its opening in 1990. Located on the NIH campus, across from the world's largest hospital dedicated entirely to clinical research, The Inn's children, teens, and young adults have participated in 522 clinical research studies, representing advances in treating cancer, bone and growth disorders, mental illness, genetic conditions, and other serious health issues.