Caesar's Concerto: A Story of Music and Healing
An intro, a chorus, and an outro of highs and lows are critical components of composition. Caesar Sant's story holds true to these elements. Caesar's ballad began in Providence, Rhode Island, where he was born thirteen years ago. What started as a high note for his parents, Lucas and Aline, fell when they received the distressing news that their newborn had sickle cell anemia.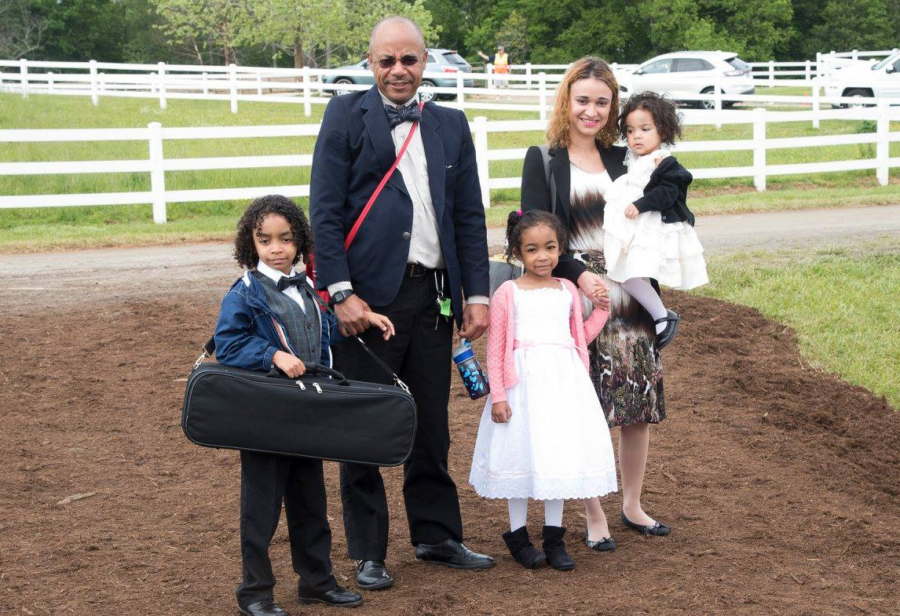 Disheartened, but faithful, Lucas and Aline searched for answers. Medical journals and meaningful conversations with doctors provided remedies. During this time, Lucas and Aline made a conscious decision that Caesar would not be defined by his diagnosis. This prompted a different kind of calling.
Caesar began studying classical music. A violin was soon resting on his shoulder, a bow securely clasped within his small hand, and his chords were suddenly turning rooms into concert halls. He was a natural. By age four, he had mastered the Vivaldi Concerto in A minor. Unfortunately, sickle cell had brought down the curtains. Caesar suffered three strokes that year, leaving him unable to walk or, much worse, play the violin.
The setback was temporary, and he was soon ready for a comeback. After much patience, Caesar's medical journey led him to the National Institutes of Health and The Children's Inn. Accompanied by his father, Lucas, they soon made their way to Bethesda, Maryland. At the same time, Caesar began rehearsing again. In fact, he was given the unique opportunity to play alongside the great violinist Itzhak Perlman.
At the Clinical Center, Caesar was soon scheduled for a bone marrow transplant-a cure for sickle cell. His six-year-old sister, Helen, was his donor. The procedure took place early this fall. Although he had expected side effects and transplant complications, including the need for blood transfusions, Caesar is doing well. "He is stronger, far more colorful and energetic than previous," his father expressed with a lighthearted smile. "He even gained weight," he added with a chuckle.
At The Inn, Caesar's ethereal and piercingly beautiful melodies have filled the hallways and rooms. Staff and Inn families alike have been swept away by his considerable virtuosity. In turn, Caesar and his father have been appreciative of The Inn's commitment.
The Children's Inn is a heavenly place. Caesar's medical journey would be impossible without The Inn's well thought out accommodations, support, and care.

–Lucas Sant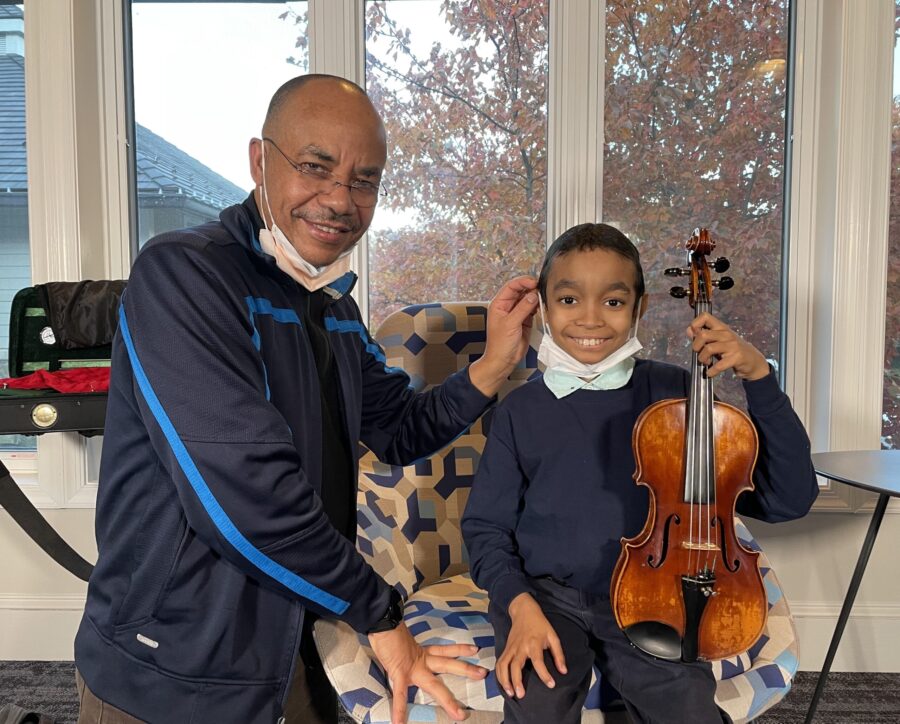 The road to recovery continues for Caesar. He is beyond excited to return home and be reunited with his family days before Christmas. His journey is a true testament to the power of faith, resilience, and music.
Thanks to caring people like you, Caesar and other children, teens and young adults with rare and life-threatening diseases can pursue groundbreaking treatments only available as part of NIH clinical research studies while staying free of charge at The Children's Inn at NIH.
Stay Up To Date
on how The Children's Inn is creating 'A Place Like Home'