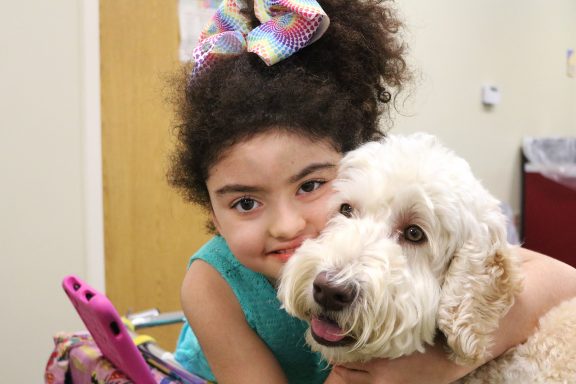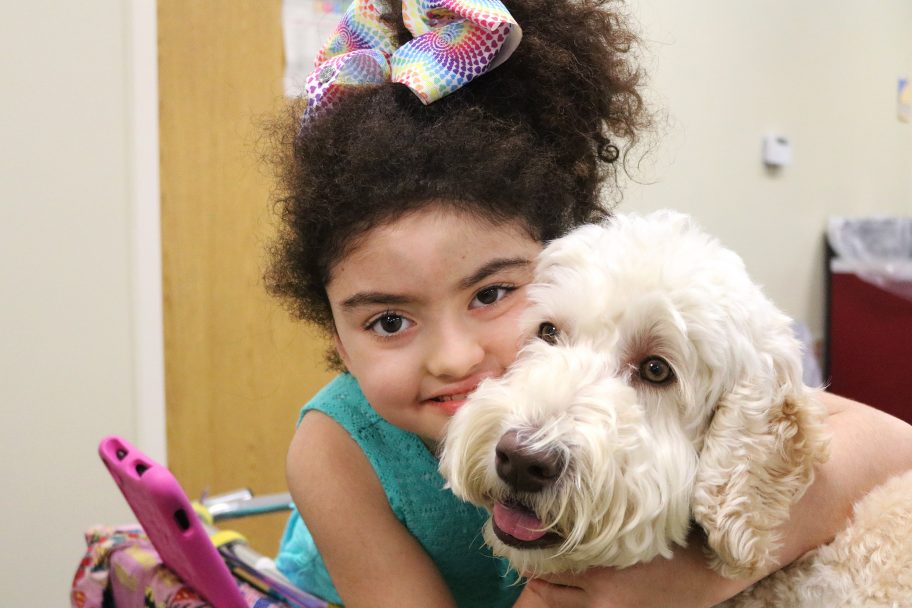 Zilly the Therapy Dog
Zilly, a multigenerational Australian Labradoodle (a mix between a Labrador retriever and a poodle) and certified therapy dog, joined The Inn's team in 2015. She's been The Inn's star team member ever since.
Thanks to her friendly nature and perpetually wagging tail, Zilly has charmed her way into the hearts of children and parents alike. She even has her own Instagram account that boasts more than 1,500 followers!
Zilly visits the NIH Clinical Center, where her presence delights children in the playroom. She also visits Inn residents who need to stay overnight in the hospital, even snuggling up to them in their beds, providing a sense of normalcy and fun during what can be a stressful time.
The Inn is grateful for Zilly and the caring people who have made The Inn's therapy dog program possible.

As a therapy dog, Zilly's job is to help bring comfort and joy to our children, teens, young adults and family members during stressful times.

Her cuddly, friendly nature has made her the most popular staff member.