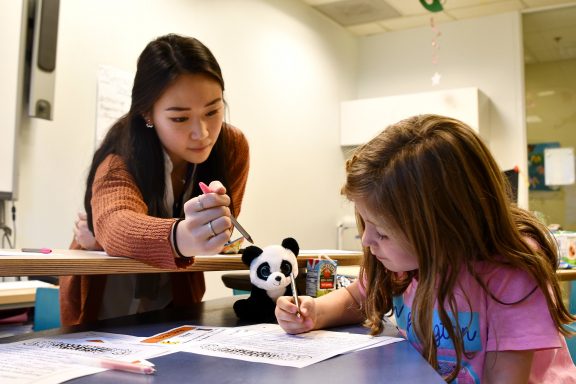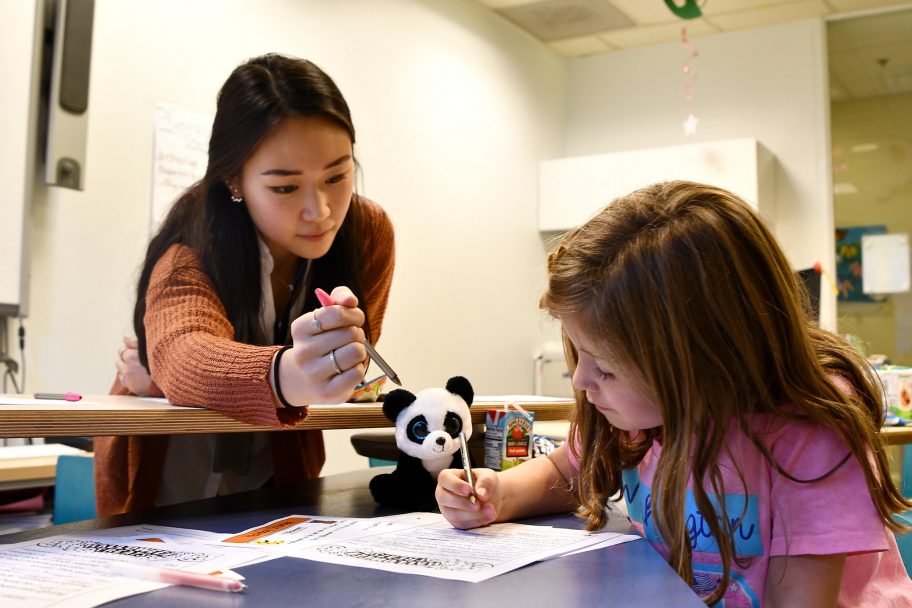 Providing an Educational Environment
The goal of The Children's Inn at NIH's education program is to provide a caring, welcoming, and supportive environment for your entire family to learn. Our education program offers support for children, teens and young adults to keep up with their studies, complements the educational services provided by the NIH School, and provides other opportunities to learn.
Educational Programs
The Inn offers one-on-one tutoring sessions, which can be scheduled prior to your visit or upon arrival by completing a Tutoring Request Form, included below. Tutoring services include, but are not limited to: homework support, reading instruction, English instruction, Spanish instruction, SAT preparation, assistance with the college application process, and much more.
Each week, we provide various educational activities. These programs are a chance to learn new skills, make new friends and motivate one another to learn. View our Activities Calendar to see what educational programs are coming up.
INNrichment Fund
The INNrichment Fund provides financial assistance to children, teens and young adults, which allows them to participate in an experience or activity of their choosing. These experiences include but are not limited to: music, art, tuition, exercise and therapeutic classes.
These experiences should be a supplementary and enriching experience for current and former residents. In addition, the fund may be used to provide financial support to young adult students who are currently enrolled in college to help with their educational expenses, such as books and fees.
Patients currently involved in a pediatric protocol at the NIH who stay or have stayed at The Children's Inn.
The program or activity must take place within the United States.
Currently, we are unable to offer The INNrichment Fund to international families. We hope that more research into best practices will allow us to expand the reach of this program to our international families. Please continue to check this page as we will be updating our eligibility criteria periodically.
The application period will launch on July 1, 2023. Applicants may apply for funds over the course of the fiscal year (July 1, 2023-June 30, 2024). Each quarter, $7,500 will be dispersed. Residents can apply for up to $1,500 in assistance for their program. Applications are being evaluated on a rolling basis.
INNrichment Fund Application
To learn more about our education programs and services or to schedule a tutoring session, contact [email protected].