You Help The Inn Keep Children and Families Safe During Coronavirus Emergency
The Children's Inn continues to welcome families of children and young adults with serious diseases whose best hope for a treatment is a clinical trial at NIH. This is especially important for children with cancer and other progressive diseases that need immediate treatment. The Children's Inn also continues to serve long-term families of children who arrived before the coronavirus outbreak for gene therapy, stem cell transplants, immunotherapy or other life-saving medical procedures. These treatments often require NIH pediatric patients to spend several months at The Inn prior to and post-treatment, with close monitoring by their NIH doctors.
"We have taken a wide range of safety measures to keep our families safe and still operate as normally as possible," says Aisha Campbell, The Children's Inn's associate director of programs and services. "Visitors and volunteers have been suspended, and we administer a rigorous screening to anyone entering the building. Our staff and families practice social distancing in our building, and our family activities are taking place virtually to protect the fragile health of our children and young adults, many of whom are immunocompromised due to genetic diseases or treatments as part of their clinical trials."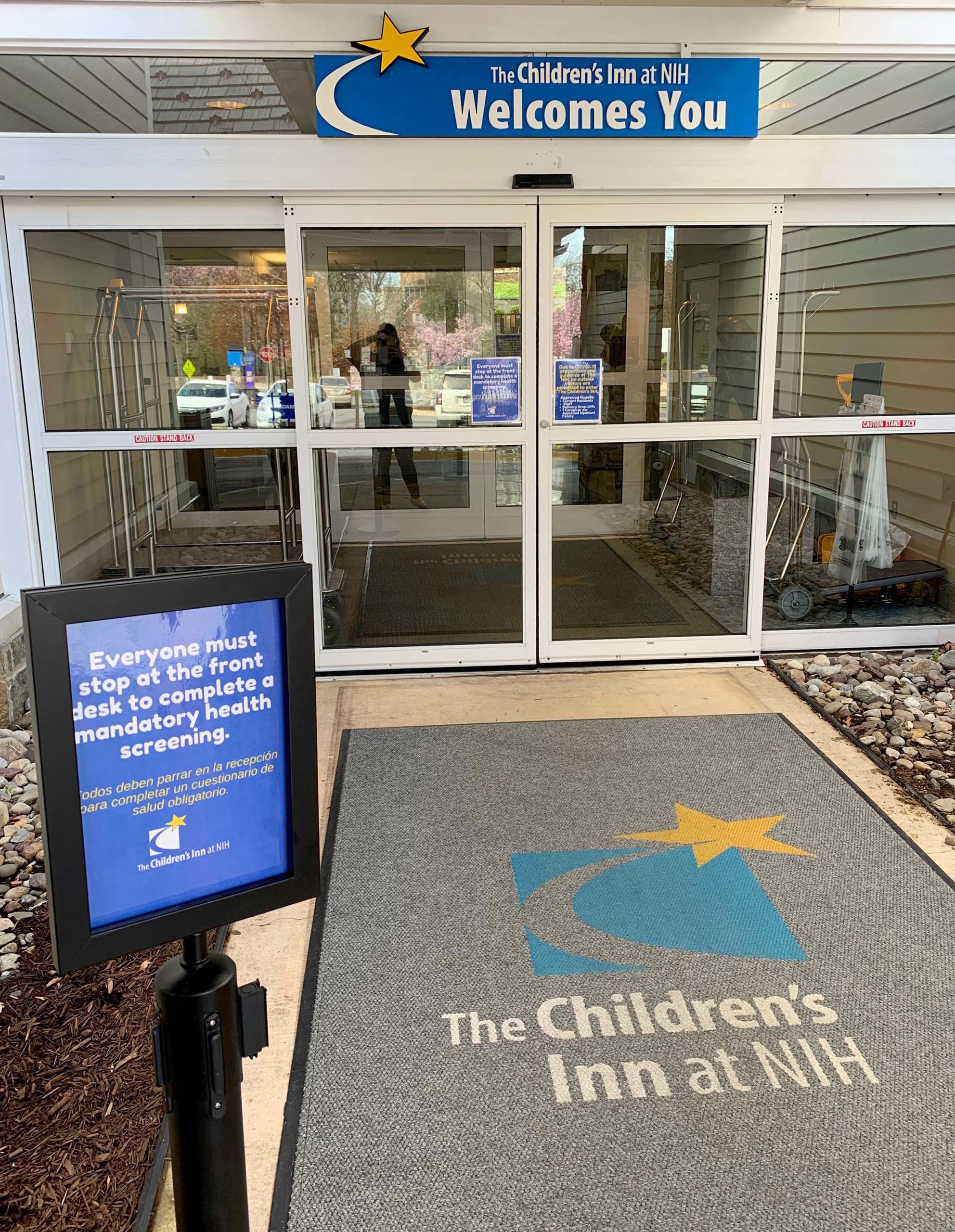 Anyone that enters the building is subject to rigorous screening to protect our residents.
Without volunteers and with Children's Inn administrative staff teleworking to keep Inn families safe, as well as with NIH medical teams canceling appointments that are non-critical, life at The Inn is quieter than normal. Children's Inn family activities now take place virtually, with Children's Inn staff placing supplies for activities in front of families' doors, so their children can participate using iPads, smart phones or laptops. Since dinner volunteers have been suspended, The Children's Inn orders meals from local restaurants to distribute to families to continue its vital meal service.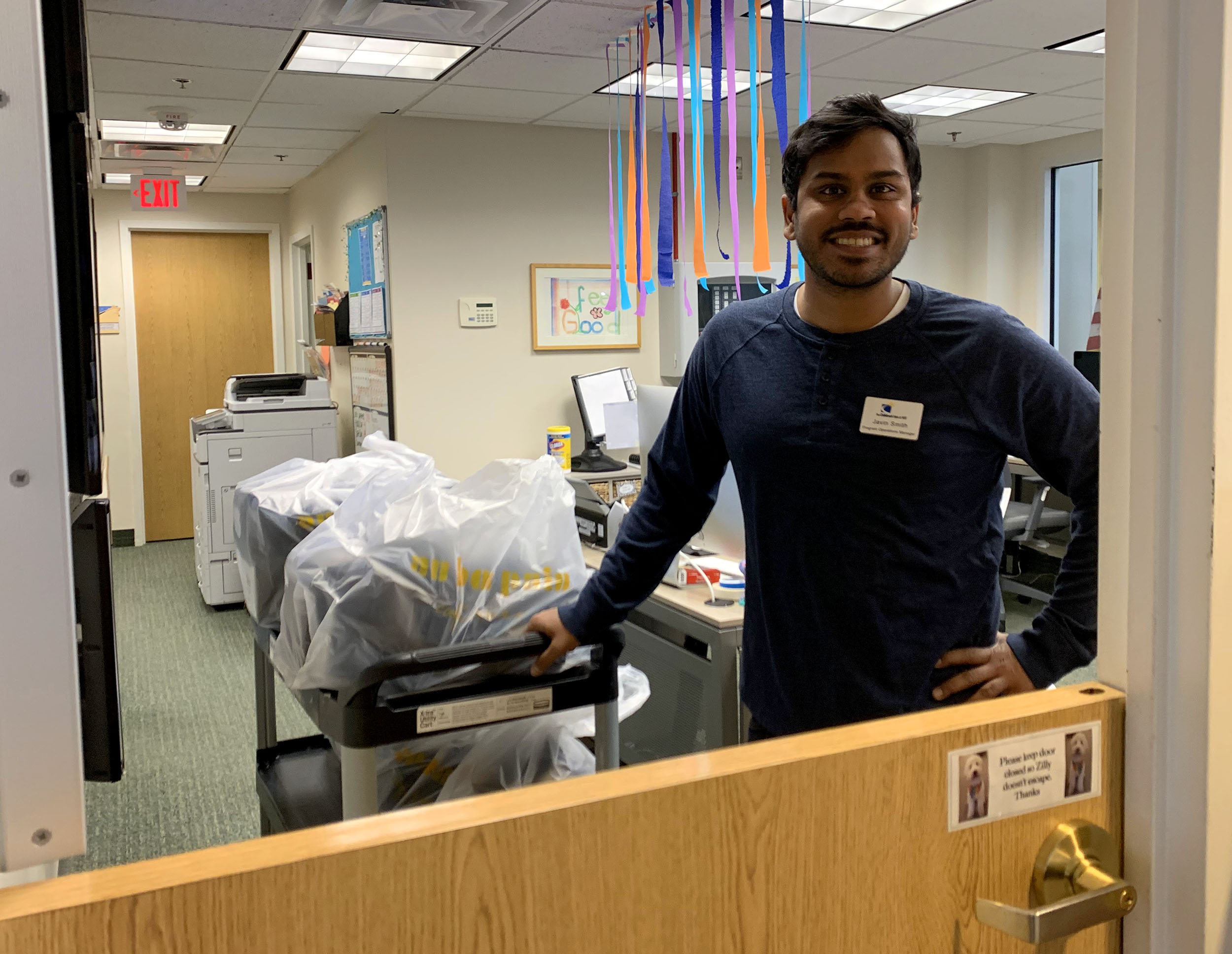 Javin, The Inn's program operations manager, with boxed lunches for Inn families.
"Life at The Children's Inn has noticeably changed," Campbell adds. "But our mission to provide a place like home to those children and young adults whose health depends on treatment as part of NIH clinical trials remains as firm as always. While our families are forced to stay more to themselves, they are in good spirits. Our programming team is working hard to keep children happily engaged in fun, educational projects and maintain a sense of community using web-based tools."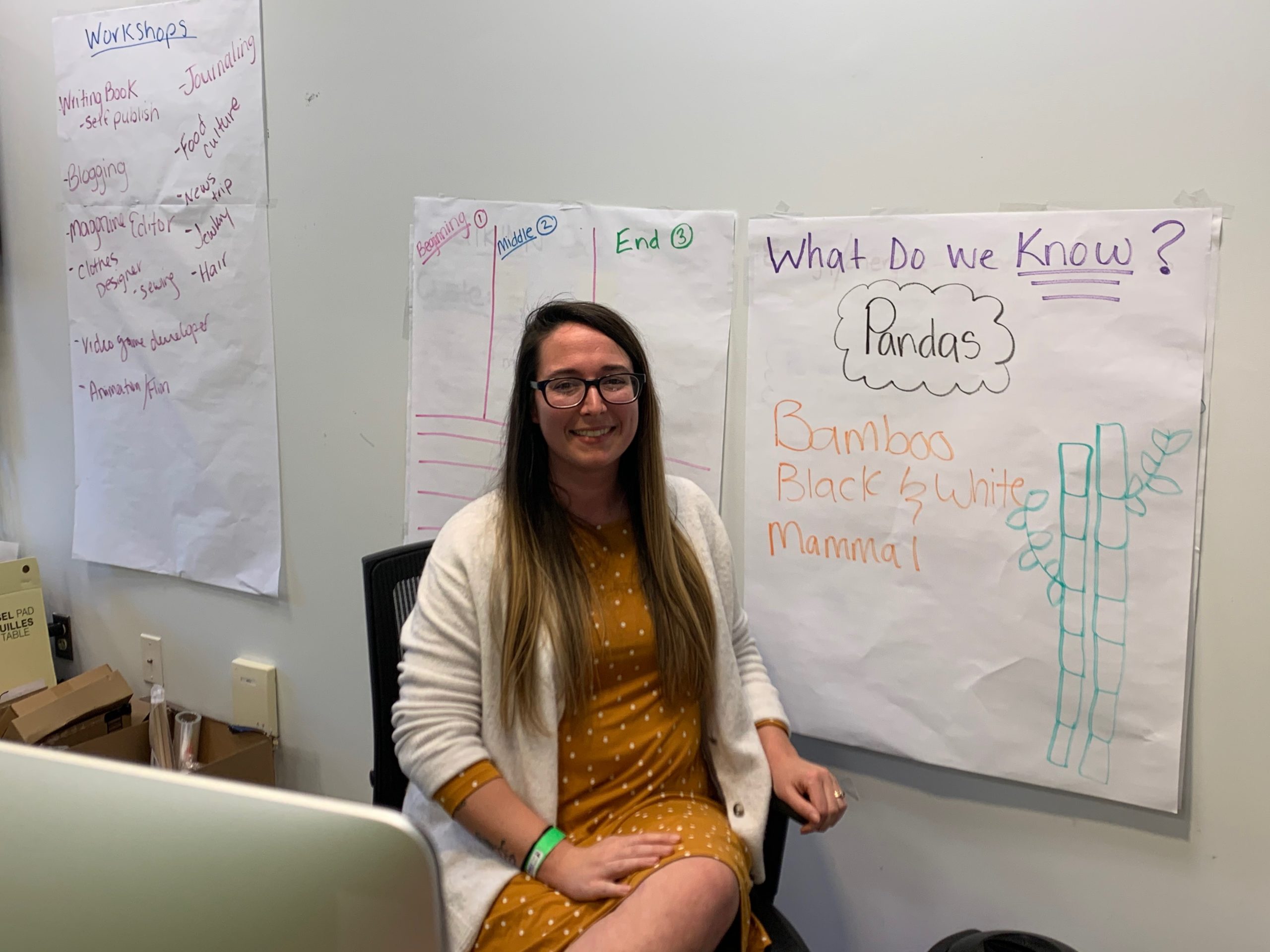 Tori, The Inn's education program coordinator, holds a virtual lesson for Inn residents.
With your support, The Children's Inn team is doing everything we can to keep our children and young adults, and their families, as safe as possible during this unprecedented public health emergency. Your support means we can continue to provide a place like home for those children and young adults whose health depends on their NIH clinical trial participation. And your generous support of The Inn's Feeding Families program helps us provide safe meals to our families while we cannot allow volunteers to cater meals or provide home-cooked meals. On behalf of the children and families staying at The Inn because of your support, thank you. You help save lives!
Stay Up To Date
on how The Children's Inn is creating 'A Place Like Home'