Weekly Walking Club Gets Inn Families Moving
Every week, The Children's Inn at NIH invites its families and staff members to stretch their legs and take in some fresh air with the Walking Club. Organized by Gal Daskal, The Inn's Family Program Coordinator for Health and Wellbeing, the Walking Club aims to get people on their feet and out of the building while creating a sense of camaraderie with other members of the group.
"We go as a group and take a walk around the NIH campus," Daskal said. "It's an opportunity for the families to explore the area a little bit and get some exercise. They can choose to walk or use one of The Inn's bikes, but we always travel as a group."
The Walking Club is one of two exercise programs in place – the other being Tabata – which can earn the children, teens, and young adults staying at The Inn credit towards achieving long-term exercise and fitness goals as they progress along their medical journey at NIH. For some, it is also a place to gather with their friends from The Inn and meet new ones just joining the club.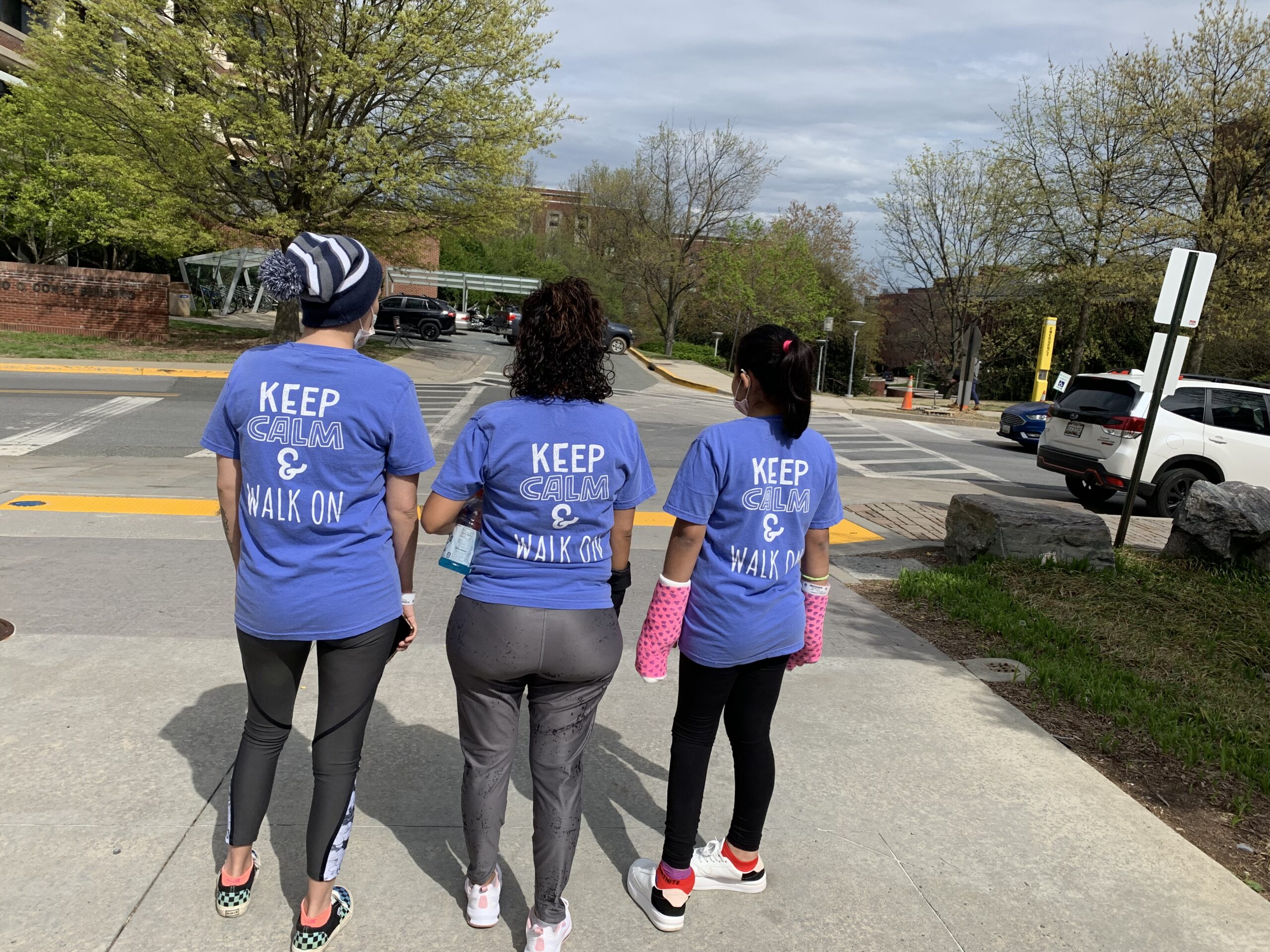 Walking Club members show off their club shirts
Participants in the Walking Club are provided with sun protection, including hats and sunscreen, as well as sports drinks and water. Along their route, they often encounter some of the wildlife that makes its home in and around the NIH campus, ranging from squirrels and rabbits to deer. The club is on its walk for about an hour, always traveling as a group.
"I love the Walking Club, it's one of my favorite things that we do at The Inn," Daskal said. "It's rewarding to see the families interact with one another and forming lasting friendships, and to know that this is a fun way for them to stay active and fit."
To donate to The Inn, please go here.
Stay Up To Date
on how The Children's Inn is creating 'A Place Like Home'