Thanks for Bringing Santa and Gifts – in Summer!
Thanks to you, Santa brought some cool summer fun and plenty of gifts to the children, young people and their family members staying at The Inn.
Wearing masks and standing at least six feet apart on the sweltering afternoon of July 22, children and families eagerly awaited the sound of sirens and the flashing of police lights. When the sirens finally sounded, children were giddy with delight. Santa was on the way!
Led by Santa on a Harley Davidson, a group of about 15 NIH and Montgomery County Police motor elves rushed through the NIH patient entrance to The Children's Inn as children and their families cheered.
A visibly hot Santa, wearing a face mask, greeted the children and families, and wished them a merry Christmas in July.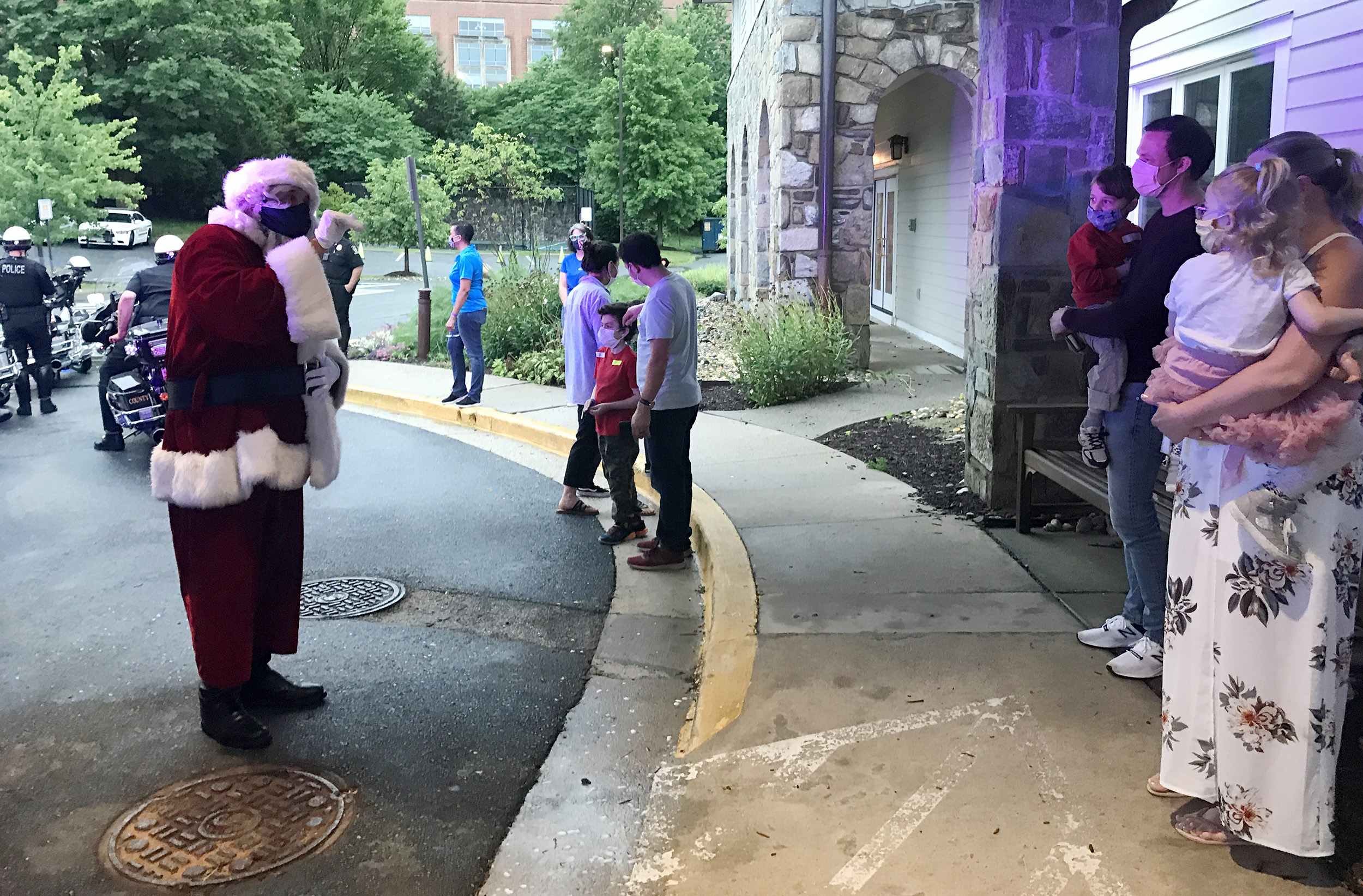 Families boarded NIH shuttles decorated with tree ornaments, glittering candy canes and festive garlands. Sitting at a proper distance to one another, children of all ages enjoyed a police-escorted ride across the NIH campus that mirrored the presidential motorcade.
Once back at The Inn, families received bags of gifts from Santa and police motor elves.
"This year's event was very different from our traditional Christmas in July celebrations," says Javin Smith, Children's Inn program operations manager. "To keep children and families protected, we encourage all of them not to leave the campus, and that meant that we also could not take them shopping to an actual store with Santa and the police officers this year. We also couldn't go to a restaurant for dinner. Instead, we did gifts and pizza here at The Inn. Despite the changes, it was a really fun event that brought joy and excitement to our children and the members of the NIH and Montgomery County Police."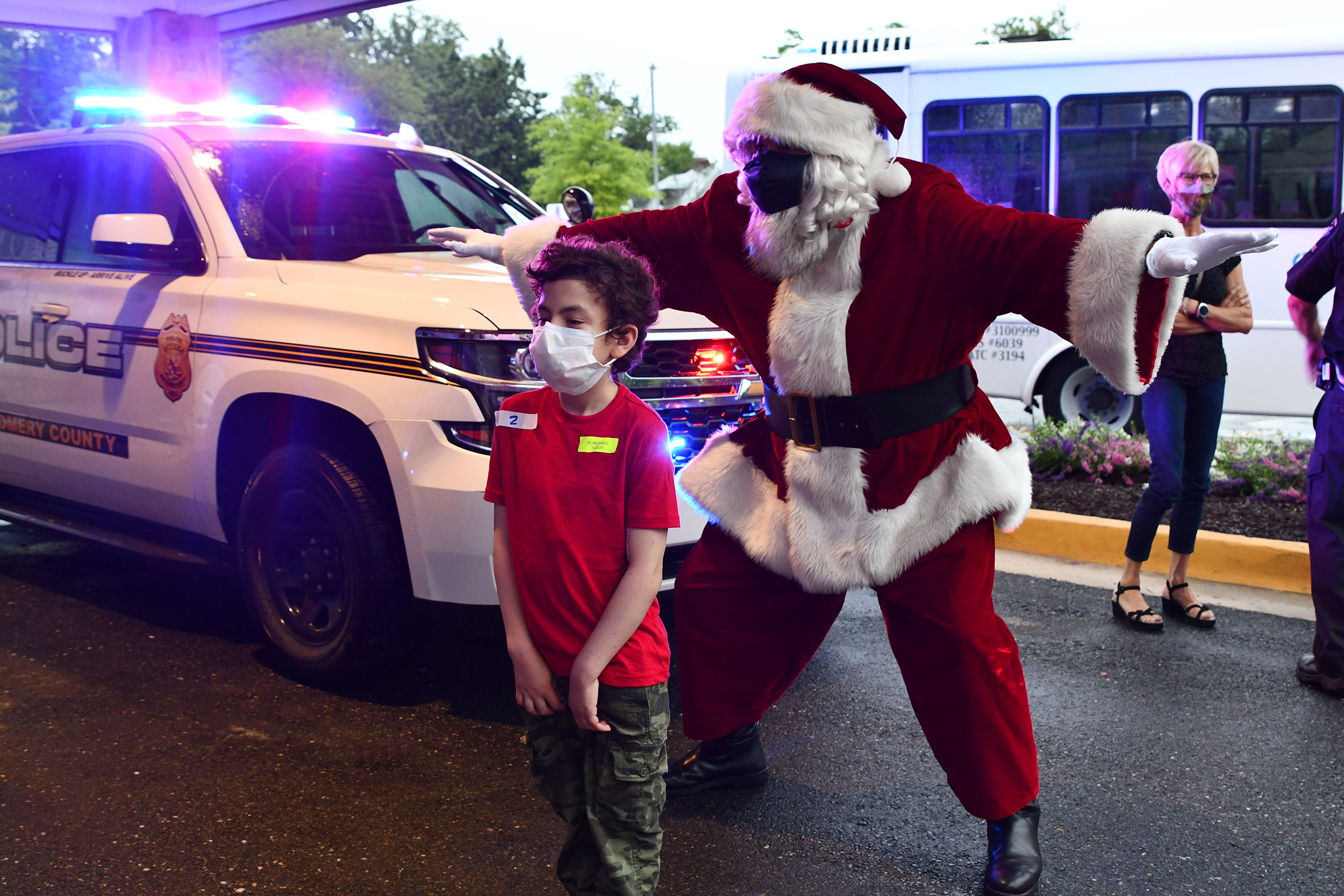 The Children's Inn thanks you for donating to make this year's Christmas in July gifts possible. Gift bags included blankets, phone backup chargers, gift cards, blue tooth speakers, Lego sets and snacks, depending on the age and preferences of the recipients.
Big thanks also go to the NIH Police Department and the Montgomery County Police Department for making our children and families feel valued and appreciated during the most difficult time of their lives. Finally, thanks go to Women for The Inn (WINN) for donating pizzas, salads, drinks and desserts to Santa fans and the police motor elves.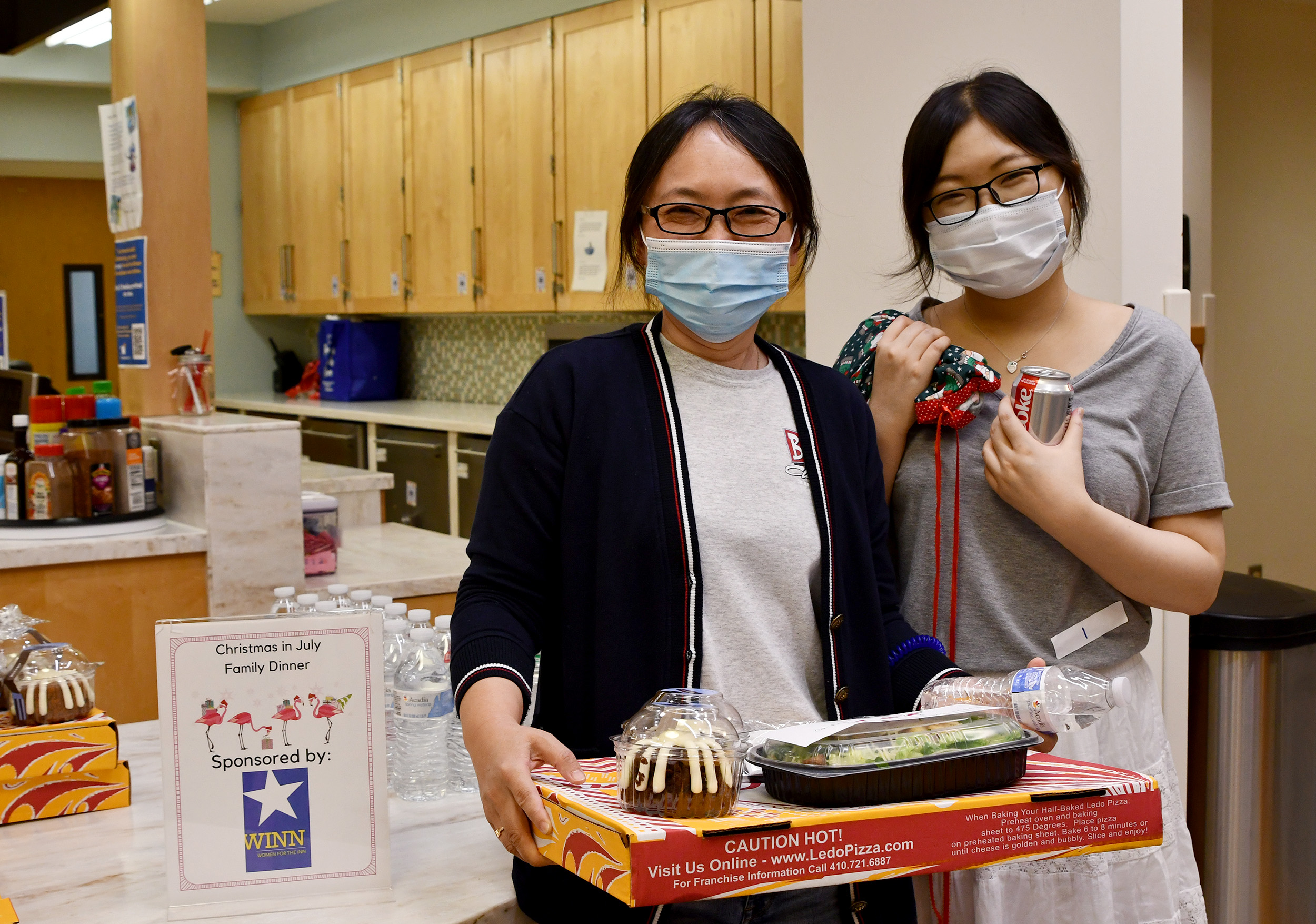 Thank you for being INN it and making childhood possible!
Stay Up To Date
on how The Children's Inn is creating 'A Place Like Home'