Research Helped Diagnose 6-Year-Old's Rare Disease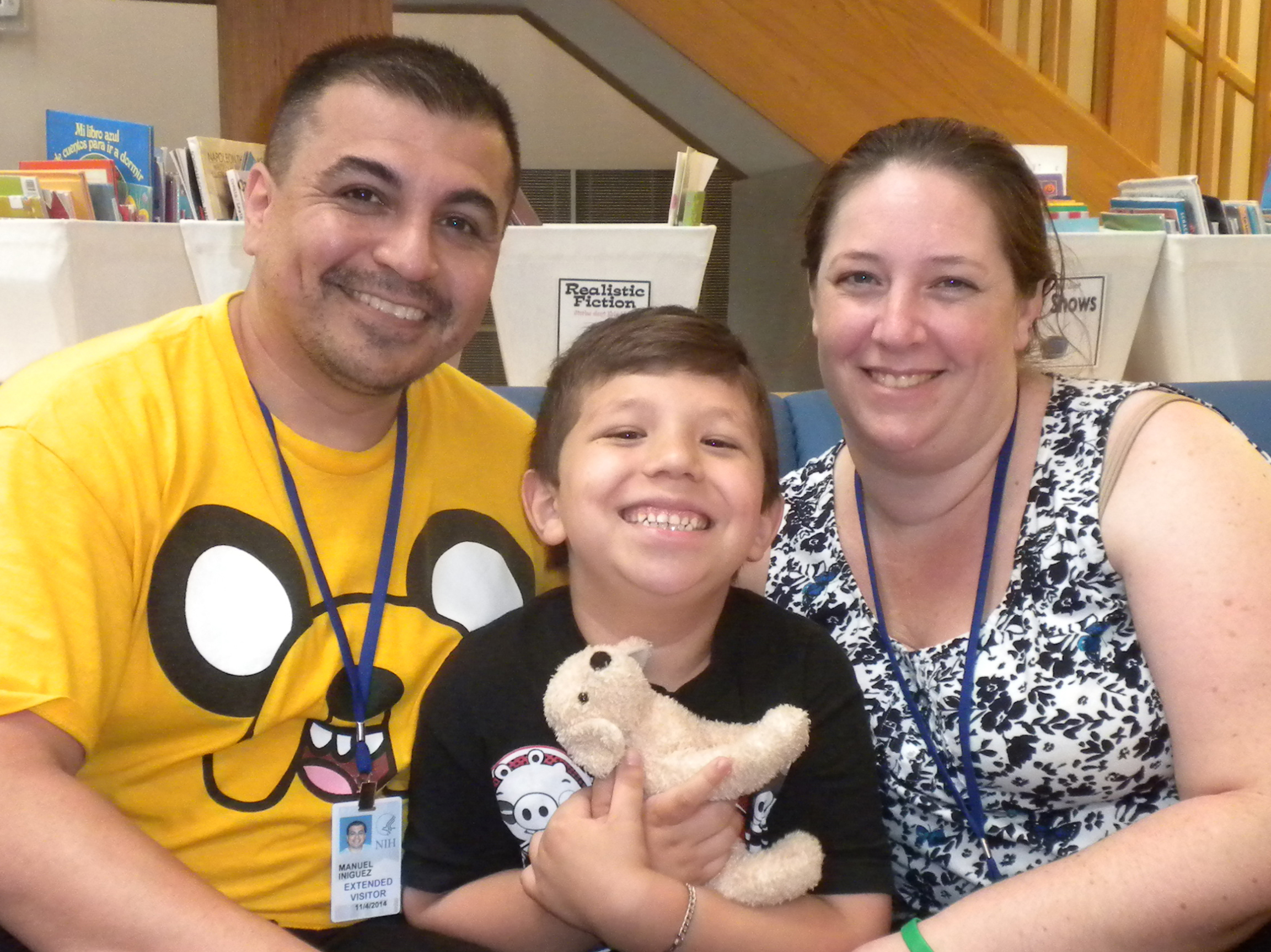 By studying Rare Diseases, researchers often can find clues about common diseases. For example, Neurofibromatosis Type 1 (NF1) is a rare, genetic disorder in which patients are at increased risk of developing tumors (usually non-cancerous) of the nervous system, which affects essentially every organ system.
Six-year-old Daniel Iniguez of Ontario, California has been coming to The Children's Inn twice yearly for the past four years so that researchers can follow him to better understand and treat his disease.
When Daniel was only nine-months old, Dana Iniguez, his mom noticed that he had unusual "cafe-au-lait spots," a symptom of NF1. Doctors in California diagnosed Daniel with a brain tumor and after many more tests and visits to top specialists, the Iniguez's were referred to the NIH.
When Daniel comes to the NIH, his mom reports that he tells people, "I'm taking an airplane to The Children's Inn." Although they leave his two brothers, Joey (age 13), and Anthony (age 4), his sister Natalie (age 11), and two dogs named "Chance" and "Bones" at home, "Daniel is ecstatic about coming to The Inn," says Dana Iniguez. "His absolutely favorite thing is the 'treasure' he finds in the mailbox at The Inn every day, and he absolutely adores the playground. The fact that he loves to come to The Inn is one thing off our plates."
The disorder is causing Daniel to lose some of his eyesight and muscle tone, and he is now in a wheelchair much of the time. He is excited about the possibility of soon getting a service dog.
Dana and her husband, Manuel have a full plate—in addition to Daniel, their older son has autism and their daughter has Tourette's syndrome. They find solace in talking with other parents at The Inn "Our struggles are all the same—it is a different feeling to know someone really understands what you are going through," says Dana. And although Daniel's case is progressing faster than average, his mom says, "I know that Daniel has the best that I can do for him."
Stay Up To Date
on how The Children's Inn is creating 'A Place Like Home'