String Quartet Raises Funds for The Inn
Growing up, Natalie Hsieh, now 15, heard her father, Dr. Matthew Hsieh, a researcher at National Heart, Lung and Blood Institute, tell stories about his patients who traveled to Bethesda to find help for rare or critical illnesses at the NIH. Her father's stories and the family's friendship with long-time Inn board member Mark Raabe and his late wife, Jean, inspired Natalie to help NIH pediatric patients in her own way.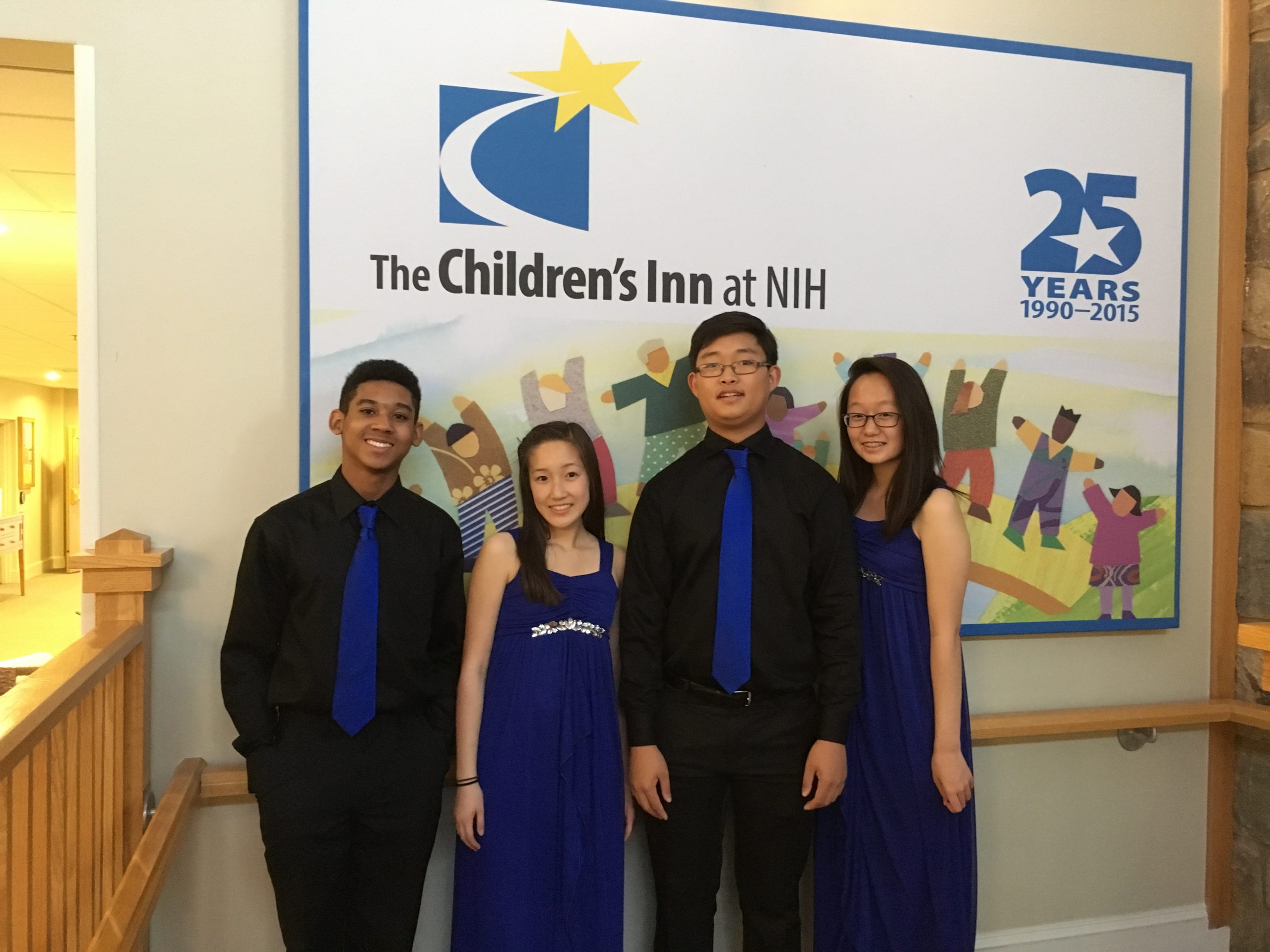 The Quadrivium string quartet played a concert for Children's Inn residents. Pictured here are members Spencer Tate, 17, Natalie Hsieh, 15, Phillip Lee, 15, and Katherine Kim, 15.
In late 2015, Natalie, a talented musician, and some of her friends formed a string quartet named Quadrivium, Latin for crossroads, to help others, especially the children and families of The Children's Inn, by sharing the joy of music with them.
The quartet has entertained Inn families during dinner and recently raised funds for The Inn by playing in downtown Frederick, Maryland, where a local business owner, whose young family member was an Inn resident, welcomed them to set up in front of her shop. To do even more to support The Inn, the quartet launched a fundraiser on crowdrise.com with the goal of raising $1,000.
"It was really nice performing for the families at The Inn," Natalie said. "Everyone was having a great time, even though they were going through various treatments. I loved seeing the children be happy and enjoy themselves as a family." Quadrivium hopes to perform quarterly at The Inn.
Become a monthly donor
Stay Up To Date
on how The Children's Inn is creating 'A Place Like Home'