Washington Toyota Dealers Donate $65,000 Through K's for Kids Program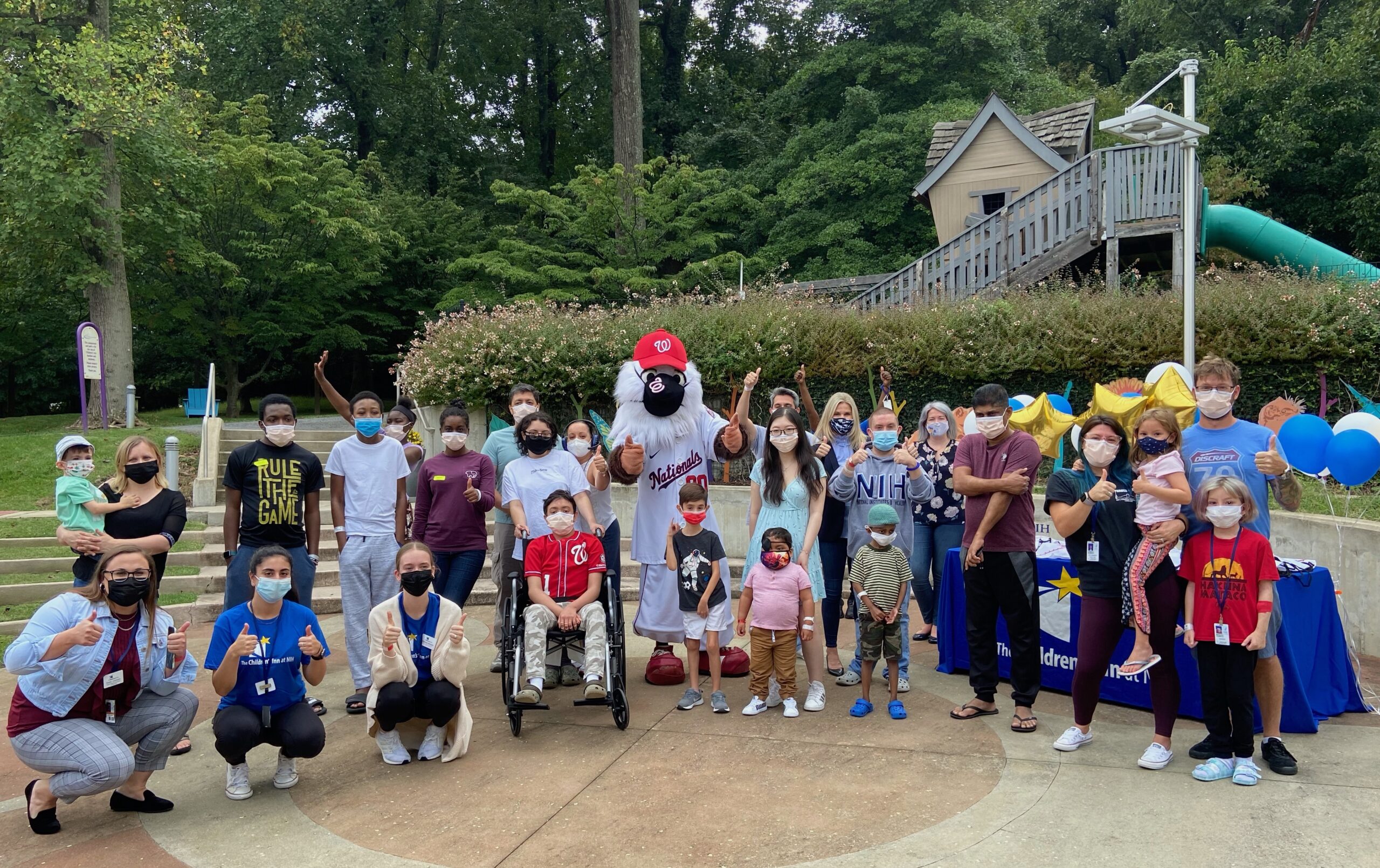 For almost a decade now, the Washington Area Toyota Dealers have been supporting The Children's Inn at NIH through the K's for Kids program. Through this, the dealers donate $50 to The Inn for each strikeout the Nationals make during their season. This year's contribution amounted to $65,000. To date, the Washington Area Toyota Dealers have donated more than $500,000.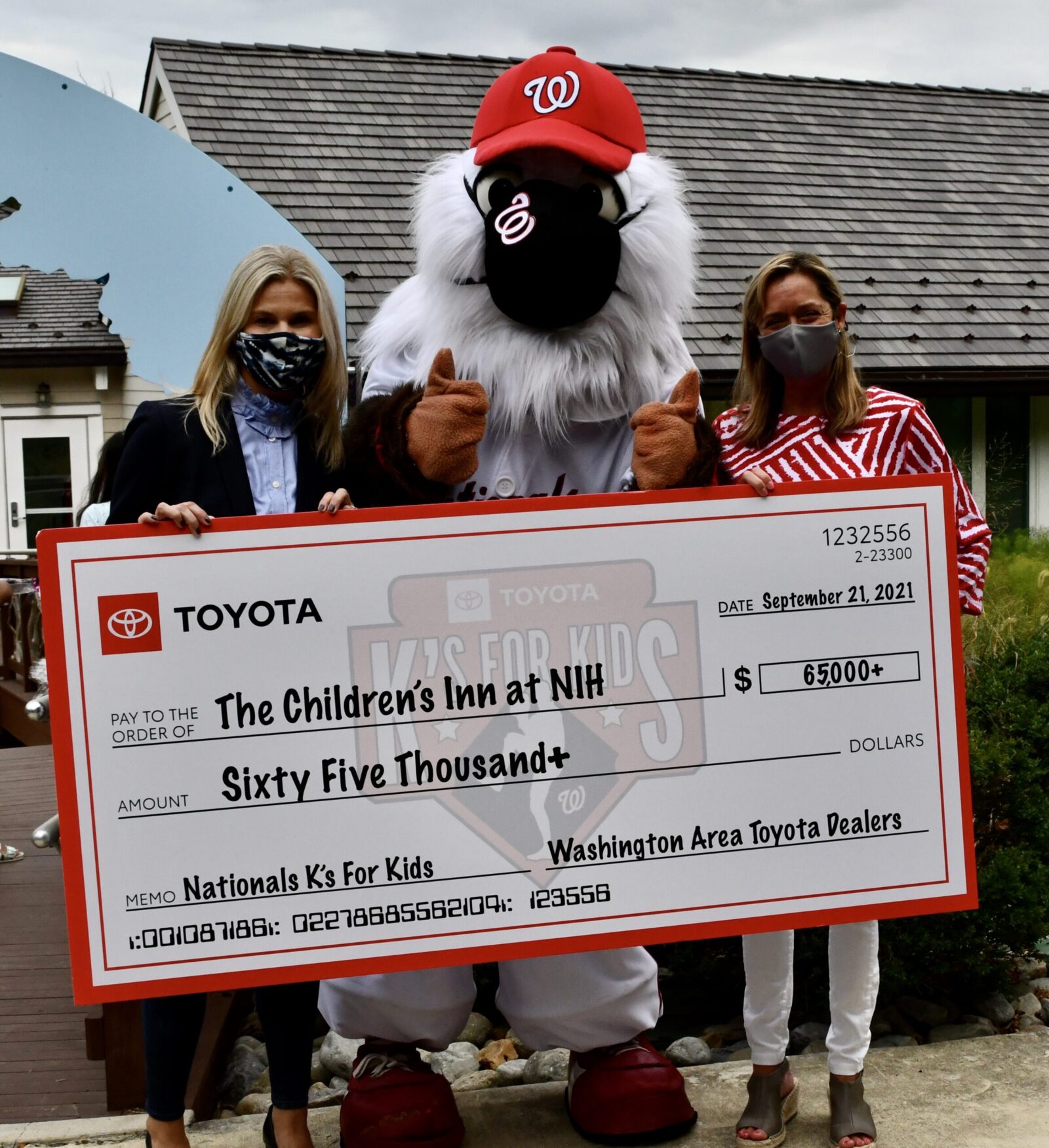 The proceeds support The Inn's mission of providing a free place like home for children, teens, young adults, and their families who stay at The Inn while they participate in clinical research studies at the National Institutes of Health. This includes meals as well as funds for educational, wellness, and recreational activities, and, of course, many more. Contributions like this truly make a difference, especially during these challenging times. Due to the COVID-19 pandemic, The Inn is taking additional precautionary measures to keep families safe and healthy. This has resulted in unanticipated costs.
In addition to this important contribution, we are also grateful to both organizations for providing a once-in-a lifetime experiences for our families at the ballpark and, this year, here at The Inn.

Jennie Lucca, CEO of The Children's Inn
Following COVID-19 guidelines, Inn families had the opportunity to spend time with Screech, the Washington Nationals' mascot. They also enjoyed recreational activities, including hula hoop and outdoor games. It was a memorable experience courtesy of an exceptional partnership.
Stay Up To Date
on how The Children's Inn is creating 'A Place Like Home'