Resilient Mai Shares Her Story and Experience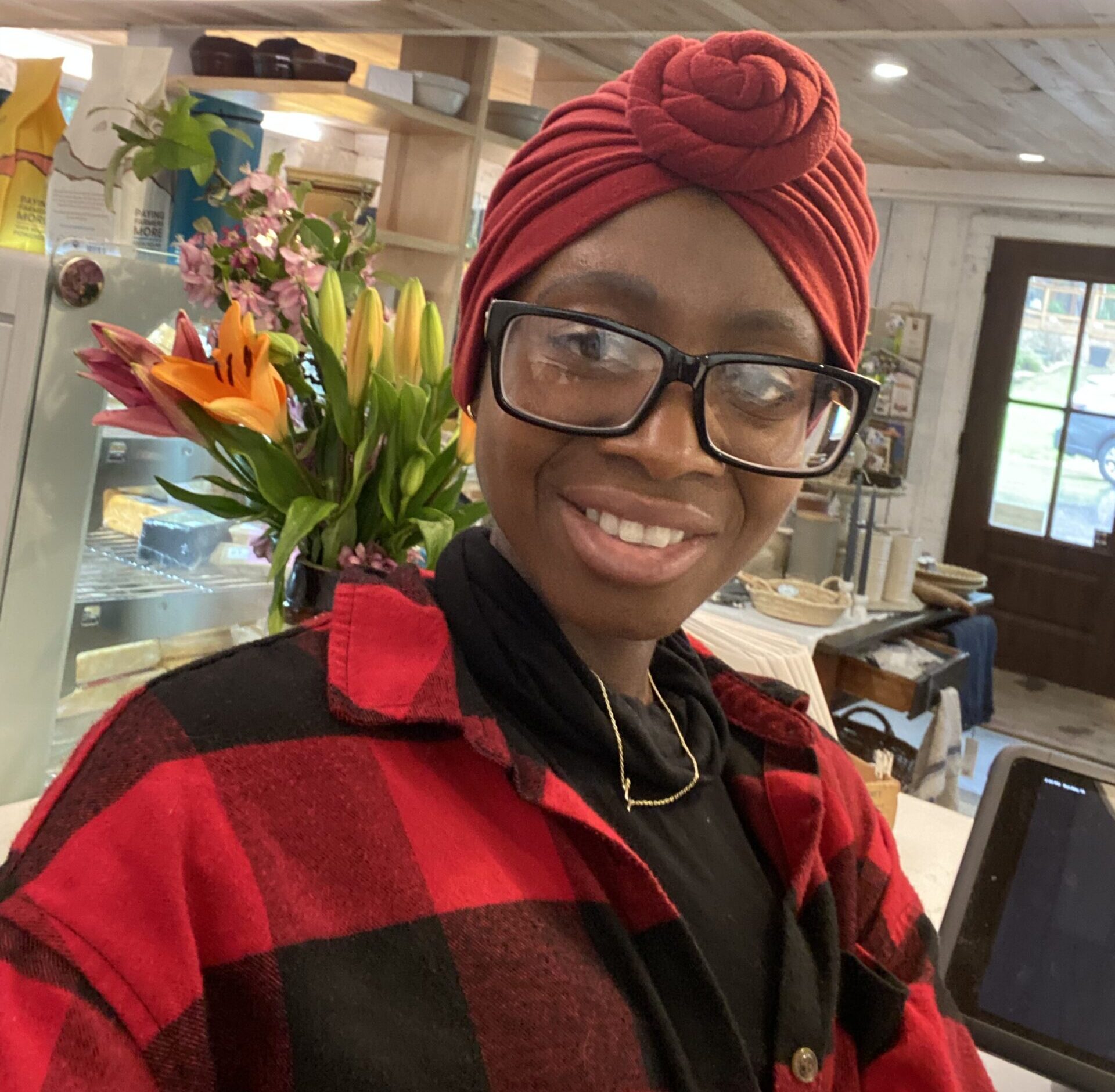 When Mai first arrived at The Children's Inn at NIH in September 2022, it made her uncomfortable. A 29-year-old Liberian woman who was raised by adopted parents in Richland Center, Wisconsin, Mai came to the NIH for a bone marrow transplant after a life-long struggle with GATA2 Deficiency, a rare disorder of the immune system with wide-ranging effects including blood disorders, lung disease, and problems of the vascular/lymphatic system.
"I felt like I didn't deserve to be in this place with kids and their parents," Mai remembered. "I saw a lot of kids that had worse health problems than me, and I was feeling guilty. I could be on my own; why did I need to be here? I used to be hard on myself with all that because I felt like I didn't deserve all these things."
Mai described herself as bold and resilient, traits that have served her well through a trying and, at times, traumatic early life. She was born in Liberia and raised in an orphanage until the age of seven. Her father died right around the time she was born, and her mother was constantly sick and tired and unable to care for the baby alone. Though little was known about the disease then, GATA2 is hereditary and can pass from parent to child or skip a generation.
When she was seven, Mai was adopted by JW and Annie, a couple in Wisconsin. Though she had experienced frequent sickness in the orphanage, the disease got worse after she came to the United States. She had high fevers frequently, and by age 15 got H1N1, pneumonia, and bronchitis. Doctors in her hometown could not pinpoint the issue and referred her to doctors in Madison, the state capital.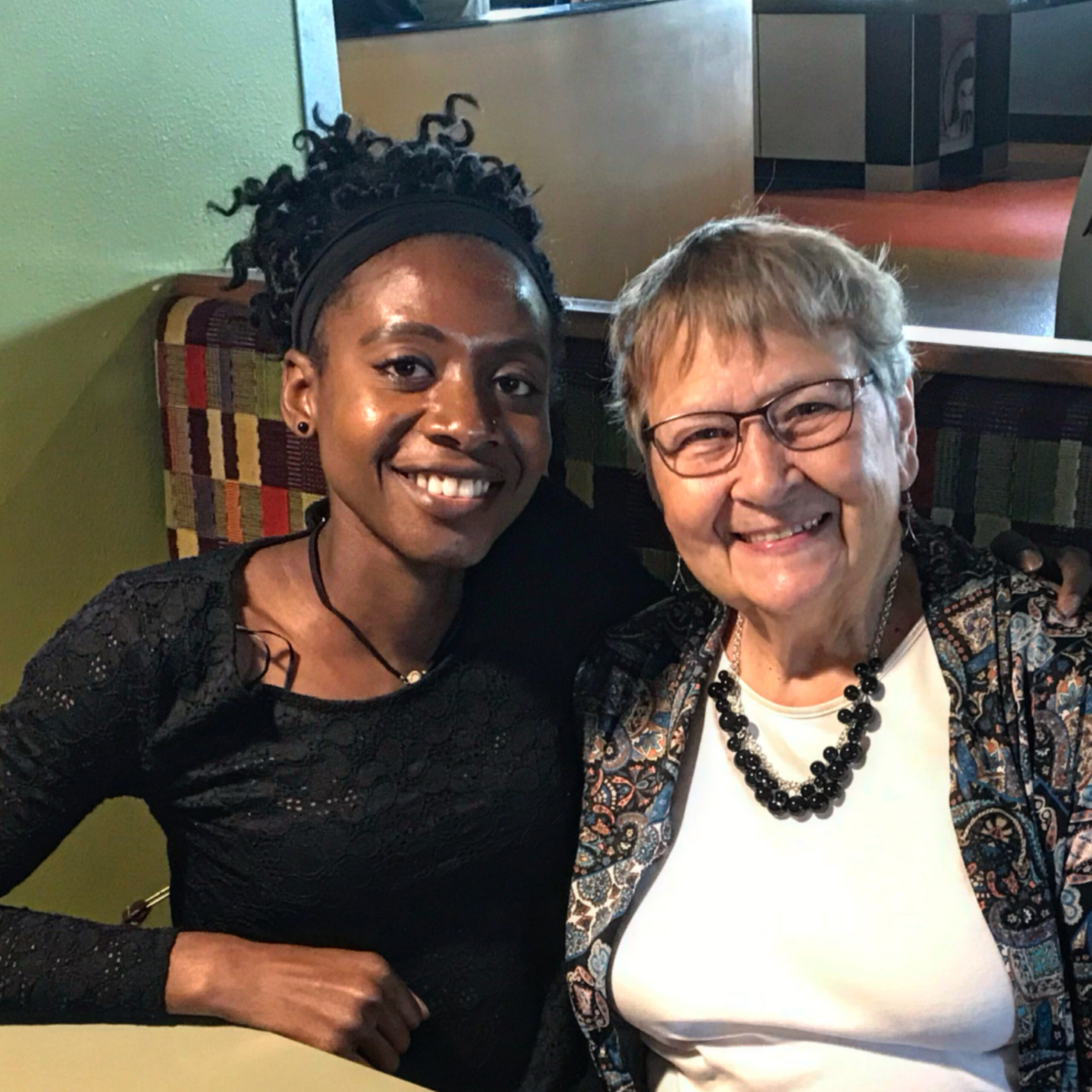 Mai and her grandmother, Jan
For more than 20 years, Mai suffered without knowing what was wrong with her. Doctors focused on treating lesions that cropped up all over her body and swelling in her feet. She developed latent tuberculosis at a young age, which left her lungs scarred.
"They knew something was going on, but they were not sure what it was," Mai explained. "Some of them would do research but just didn't know what to do."
As she searched for answers, Mai relied on family and friends to help her through. In addition to her adopted parents, Mai pointed to her brother Eugene, sister Aimee, and friends Alex, Agnes, Beverlyn, and Hannah as being sources of strength along the way.
Eventually, Mai's doctors recommended she reach out to experts at the National Institutes of Health to see if they could provide some clarity at long last. But at first, Mai wasn't sure that was the right place for her.
"[In 2021] I was recommended by my doctor to speak to various people," she said. "She kept pushing me, saying 'You need to speak with them and get in contact with them.' I kept pushing it aside because I'd be OK for a while, but then I would get sick. In October of 2021, I was having problems. Lots of problems. I became pregnant and I found out in December 2021, and my doctor told me that I really needed to speak with people from NIH. So I reached out, and they responded."
Mai was connected with Cindy Palmer, a case manager on Dr. Steven Holland's team. The Chief of the Immunopathogenesis Section at the National Institute of Allergy and Infectious Disease (NIAID), Dr. Holland is a leading expert in GATA2 Deficiency and has done substantial research to understand the disorder.
Unfortunately, Mai's pregnancy was complicated by her health, and she did not have the baby. But the connection with the NIH had finally been made, and she began coming to Bethesda for testing in the spring of 2022. By July, she was back to prepare for her transplant and has been recovering at The Children's Inn since her successful bone marrow transplant in September 2022.
"I'm doing a lot better," Mai smiled. "I have to take it one day at a time. Some days I'm really tired, and some days I feel like I'm fully myself and could go out and run all day if I wanted. That's how much energy I have. But a day or two later, I can't do much. I have to try to balance things so I don't tire myself and get too fatigued."
Her body was recovering, but after a difficult childhood without a home she could truly call her own, Mai's mind struggled to accept that she was worthy of the comfort and attention paid to her at The Children's Inn. So as she recovered, she resolved to find ways to give back to the younger children sharing this new "place like home" with her.
"I'm teaching some kids how to crochet and knit," Mai said. "It brings me joy to be able to share my talent with other people." Mai also has begun writing a blog, sharing her medical journey with others who may be going down the same road.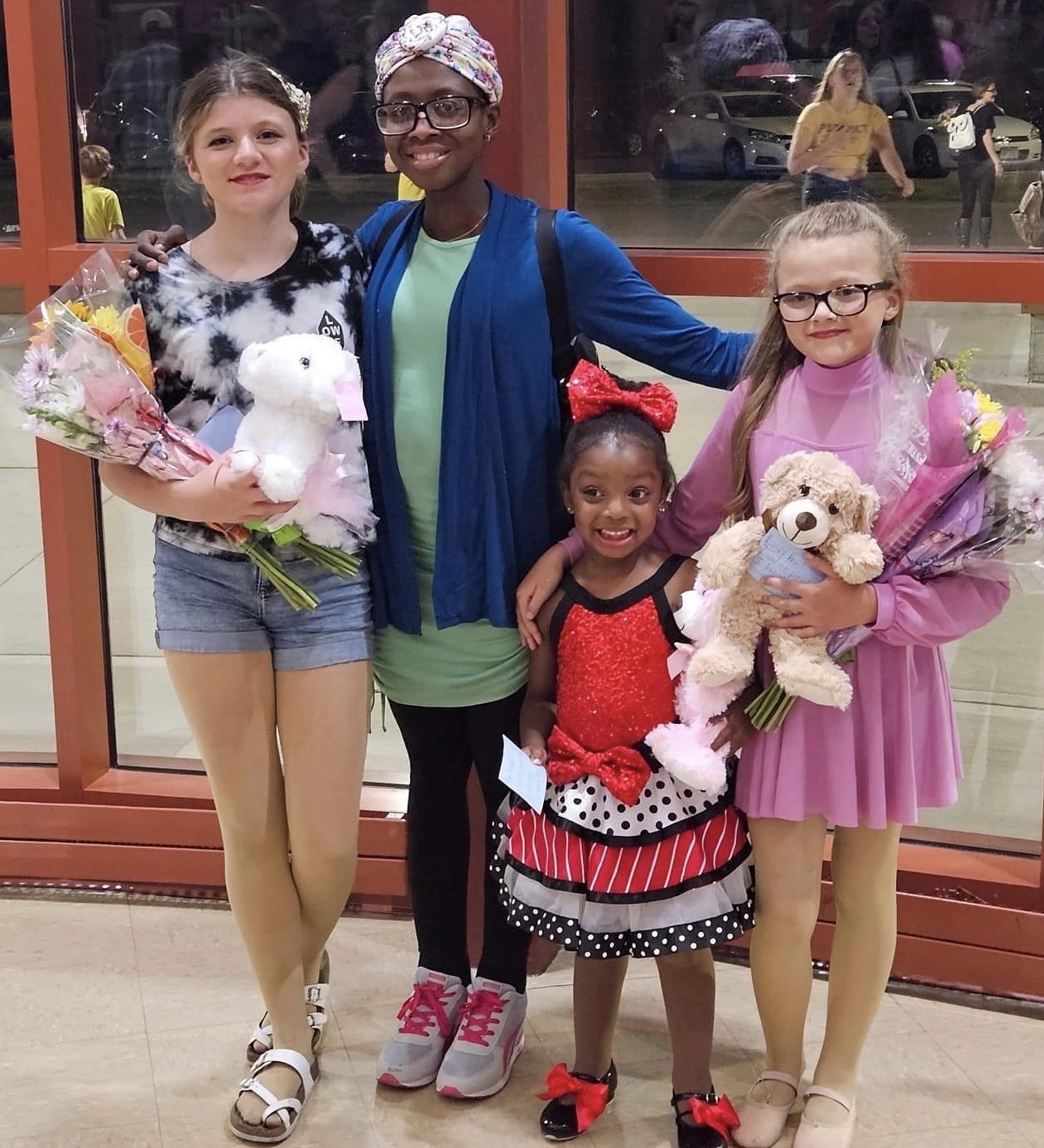 As she took in her new surroundings, Mai found joy of her own in the opportunities presented by The Inn. "I enjoy Bingo and going on field trips. I've never been in Maryland and never been near the Capitol or the White House," she eagerly explained. "Seeing everything, I'm so happy and thankful that I'm able to do this. Everyone here is amazing. The sponsors and programmers, the managers and volunteers. I thank them so much every day because they do such a great job."
Mai expressed gratitude for the encouragement and prayers she has received from friends and family worldwide, some of whom were friends she made while staying at The Children's Inn. It took some time for a young adult like Mai to accept that The Children's Inn at NIH could be "A Place Like Home" for someone like her. But she is resilient, and by giving back to those around her, Mai was able to embrace The Inn and move forward with new hope for a healthy and happy life ahead.
Stay Up To Date
on how The Children's Inn is creating 'A Place Like Home'