A New Beginning For Genesis
'Tenacious,' that is how Genesis described herself in one word. As someone who was named after the first book of the Old Testament, Genesis began her story punctuated with pain. She was born with sickle cell disease.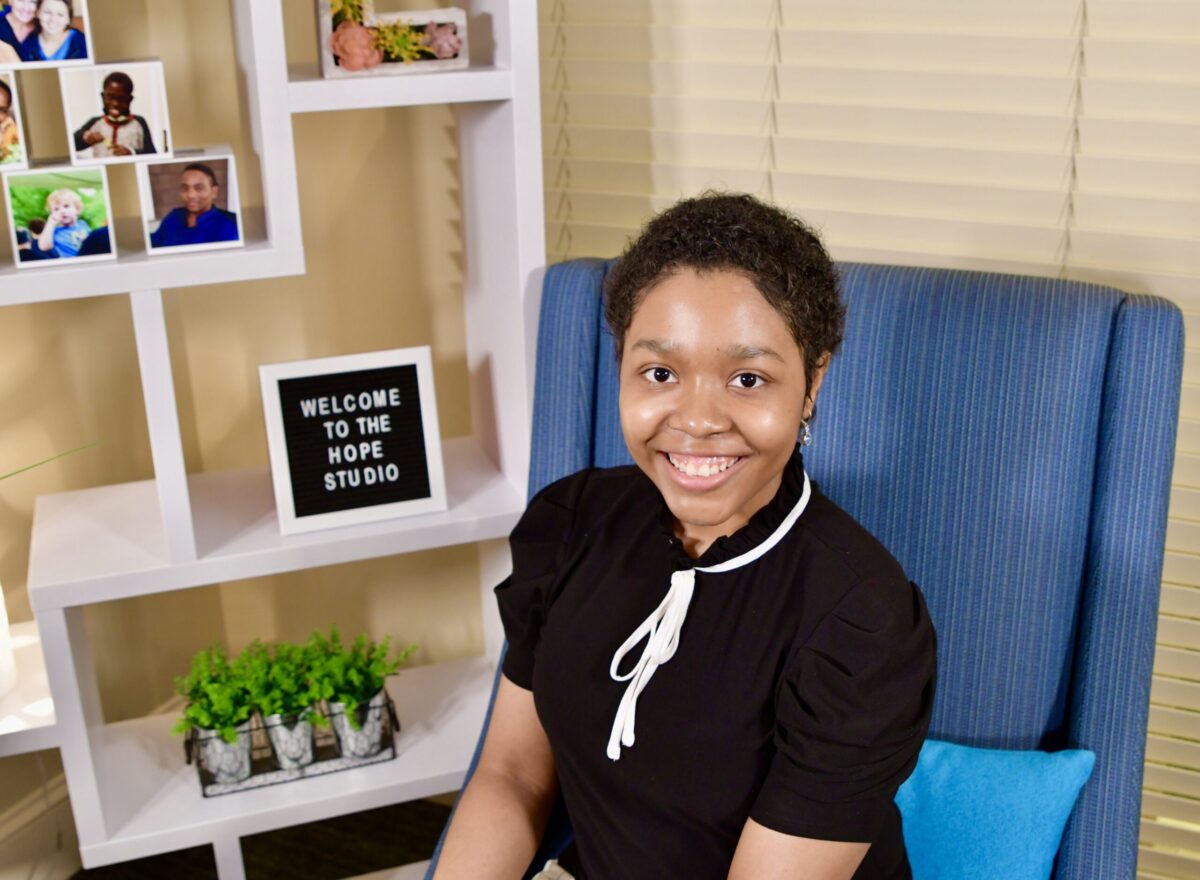 Sickle cell, as defined by the National Heart, Lung and Blood Institute, is a red blood cell disorder affecting our hemoglobin. This is the protein that carries oxygen throughout our body. Normally, red blood cells are disc shaped and are flexible, enabling them to move through blood vessels with ease. The opposite is the case for those who have sickle cell. Their red blood cells are crescent or 'sickle' shaped, blocking blood that then causes infections, strokes, and pain episodes.
At age 5, the pain began to manifest for Genesis. Frequent trips to the hospital became a norm. In fact, hospitals became more commonplace than a classroom. Three years later, Genesis suffered a silent stroke, sending her into the ICU. This seemingly unbearable cycle was temporarily diminished when she was administered a revolutionary pain-reducing drug known as Hydroxyurea. The fix was temporary.
As Genesis turned 20, the chronic pain and the accompanying hospital visits made a resounding comeback. Despite this setback, there was a flash of hope. In 2016, Genesis partnered with Be The Match, a global donor registry program helping patients facing blood disorders. This led her to the National Institutes of Health. Shortly after, Genesis was bound for Bethesda, Maryland. With her suitcase packed, her grandma Dianne by her side, and anticipation for a new beginning, Genesis made it to The Children's Inn in preparation for her bone marrow transplant.
At The Inn, Genesis found a retreat from her long days of medical appointments. She fondly remembered a time when a lady provided knitted sweaters to Inn families. While the checkups remain taxing, she experienced a sense of normalcy. In fact, last year, she led the outdoor lighting of The Inn's holiday décor.
The time finally came for her bone marrow transplant. Her donor: her mother. The process: a success. However, what seemed to be the light at the end of the tunnel was abruptly shrouded in darkness. Days before leaving The Inn, she was told that the transplant led her to develop lymphoma. Multiple rounds of chemotherapy began to fill up her schedule. It didn't stop there. The lymphoma metastasized to her brain, kidneys, and liver. At one point, she received the awful news that the chemo was not working. But Genesis kept her faith. Steady and strong, she traveled to Ohio for another round of treatment. Finally, the lymphoma was, in her own words, 'dispelled.'
Today, a sense of normalcy has returned for Genesis. While this chapter of her life remains in progress, a restart seems to be within reach. When asked about her medical journey, she perfectly summed it up. "Difficult, but possible," she said with a half-hearted smile and a glimmer across her once glassy eyes. For Genesis, it was simply all about a new beginning.
Stay Up To Date
on how The Children's Inn is creating 'A Place Like Home'