Investing In Hope
Every new parent knows their baby will shed some tears. But they also learn quickly when those tears go beyond the norm. So, when Chinedu started crying at random when he was a year old, his parents knew something was not right. They had him tested, and the results showed that their baby had sickle cell anemia.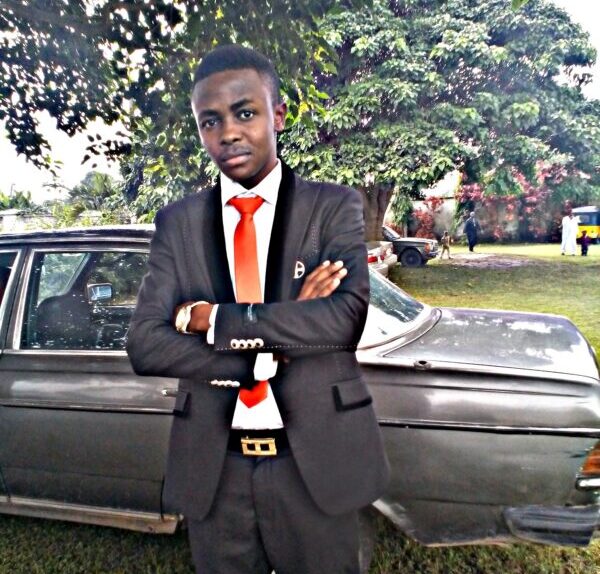 The diagnosis was hard to accept. Neither of Chinedu's older siblings had sickle cell–a red blood cell disorder that affects hemoglobin, the protein that carries oxygen through the body. Initial tests had shown that Chinedu's mother was a carrier, but his father was not. After his diagnosis, though, a further test showed that his father was, indeed, a carrier, and the new reality set in.
By the time he was six, Chinedu started having complications and pain, but he was already determined to take an active role in finding a solution. His doctor became his hero and an inspiration as he dreamed of a career in nursing. In 2016, when he was 19 years old, Chinedu made the decision to come to the United States and study nursing, on a scholarship, at the University of Central Oklahoma. But the choice to move from his home in Nigeria to the heartland of America was also made because he knew sickle cell treatment options were more plentiful in the United States.
Setbacks over the next few years impacted his schooling and culminated in September 2019 with a traumatic episode of agonizing pain. It prompted a move to Boston, where his brother lives, to pursue even better options for treatment. Before moving, his doctor suggested he search out additional clinical trials. An online quest led him to a sickle cell/stem cell transplant trial at the National Institutes of Health through a program led by the National Heart, Lung, and Blood Institute. He immediately cold-called the patient recruiter. "I didn't even know who I was calling," he remembered. "I think I just spoke with an operator initially."
Chinedu was accepted into the trial and came to The Children's Inn at NIH in the summer of 2021, following delays caused by COVID-19. His sister, who would be his donor, lived with him at The Inn all summer and, in September, provided a successful transplant.
Before last autumn, Chinedu could not remember a life without pain from sickle cell. Since the transplant, though, he described the "almost surreal" feeling to wake up and realize he feels normal.
"It's been life-changing," he said with great enthusiasm. "To be able to be cured of sickle cell disease is just amazing. It was a lifelong prayer for me, and to finally believe that prayer answered is just exciting. I can't even express my gratitude and excitement. The Children's Inn has been a wonderful place that has been so conducive to health and healing."
The Children's Inn has been a wonderful place that has been so conducive to health and healing.

–Chinedu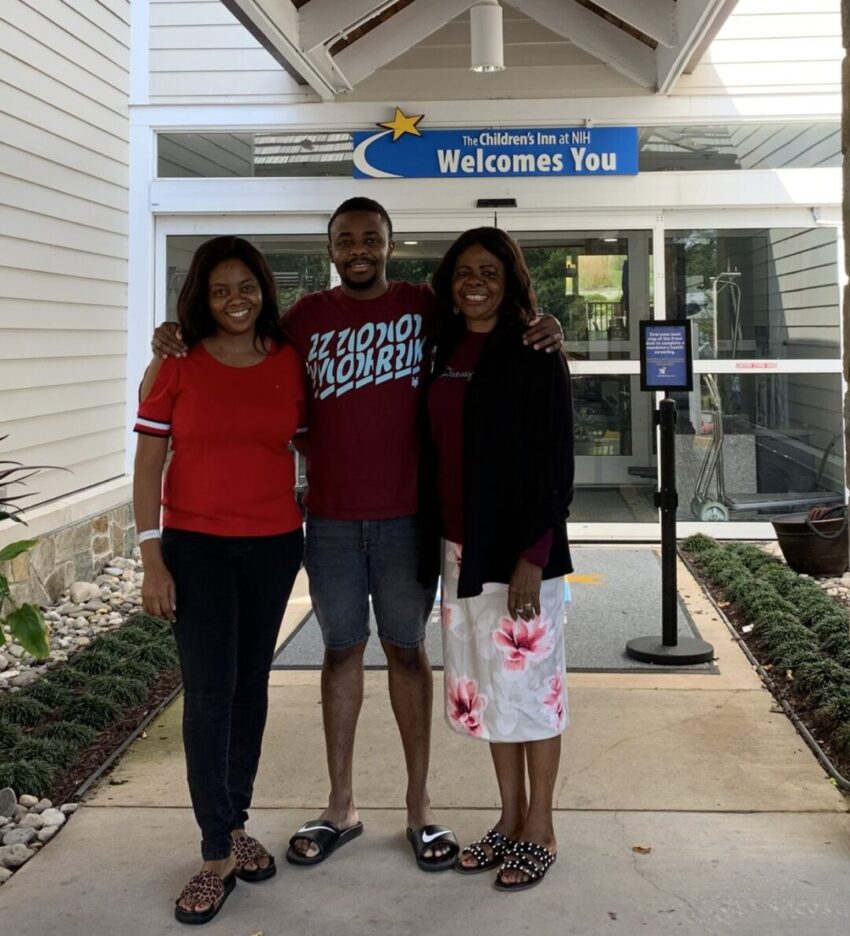 Now, Chinedu looks forward to returning to Boston and getting back to school. His plans include a change in his college major from nursing to finance. In 2020, as he waited for his trial to begin, Chinedu acted on a long-time curiosity and began playing the stock market. Throughout his time at The Inn, he has gradually grown his accounts and read books about trading and investing. He still wants to make an impact on the medical field, but now hopes to be able to do so through philanthropic ventures that can make a wide-ranging impact on the lives of others who, like him, are looking forward to a life without pain.
Thanks to caring people like you, Chinedu and other children, teens and young adults with rare and life-threatening diseases can pursue groundbreaking treatments only available as part of NIH clinical research studies while staying free of charge at The Children's Inn at NIH.
Stay Up To Date
on how The Children's Inn is creating 'A Place Like Home'