Jordan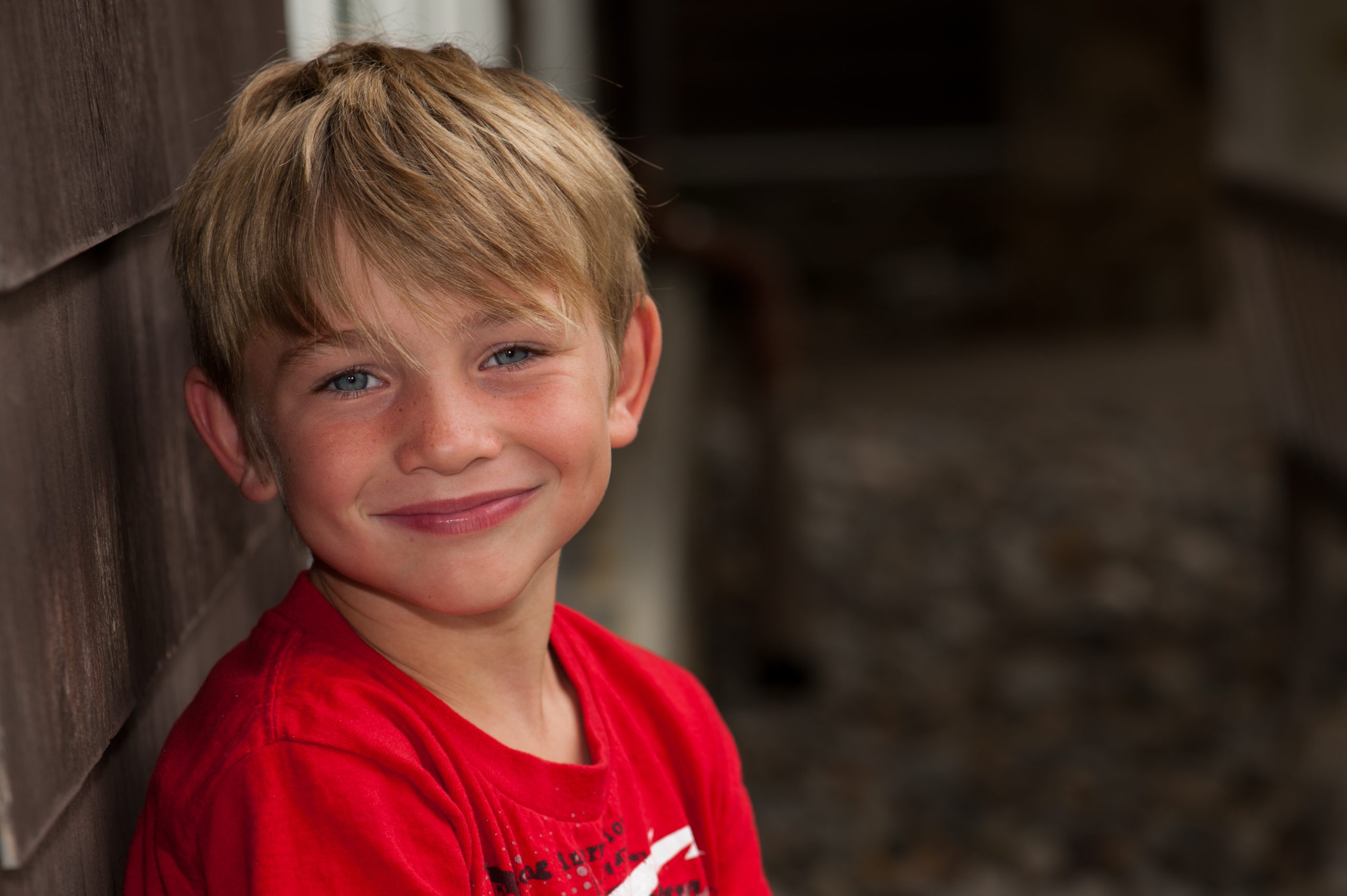 Blonde, bubbly, young Jordan made a quick friend with The Inn's therapy dog, Vi, on a recent visit. Jordan, seven, loves petting Vi and his furry friend is more than happy to oblige by rolling over and giving Jordan her full belly.
When he's not with Vi, the eager, outgoing Jordan is playing in The Inn's Game Room or waiting to hear his number announced at BINGO on Tuesday nights. He's happiest playing with other kids at The Inn and makes friends easily with his chatty, outgoing demeanor. "The Inn is fun stuff," says Jordan, quick to reveal a double- dimpled smile. "This is your vacation spot," agrees his mom, Krissi Healy.
Indeed life for Jordan and his single mom improved dramatically after they started coming to The Inn in September 2007 from their home in California. It was here at the National Institutes of Health (NIH), where Jordan finally was diagnosed with a rare, inherited auto-inflammatory disease. He suffers from CAPS, Cryopyrin Associated Periodic Syndromes, which is marked by excessively high fevers, extreme joint pain and body rashes. His treatments have been successfully curbing his symptoms and, now, episodes of high fevers are rare, lasting less than 72 hours, says Krissi.
Since he was 15-months-old, his mom knew something was gravely wrong with her son's health. After two emergency room trips, more than a half-dozen hospital stays and several misdiagnoses, Krissi found an online support group and a research study being conducted at the National Institute of Arthritis and Musculoskeletal and Skin Diseases.
"Jordan was progressively getting worse," Krissi says. "He wasn't growing. He had fevers of 104 for weeks. It was at a crisis level." When they arrived at the NIH, Jordan began aggressive treatments. Krissi still remembers the first visit to the NIH and The Inn.
"It's hard to see strangers poking and prodding at your child who's crying and not feeling well," says Krissi, a massage therapist. After leaving treatments for the day, mom and son returned to The Inn. "The anxiety melted away," Krissi says. "He was ready to play. This place is magical."
Mom could relax knowing that Jordan was having fun, the memory of treatments, although occurring just a short time earlier, had been pushed aside. "The Children's Inn is worth its weight in gold," Krissi says. "They get it. They give him a chance to be a kid."
Jordan was equally excited about his visit: "I love The Inn to infinity and beyond!"
Stay Up To Date
on how The Children's Inn is creating 'A Place Like Home'