Inn Children Over the Moon to Talk to ISS Astronaut
Their feet planted firmly on the ground, Children's Inn kids were over the moon to speak to American astronaut Nick Hague aboard the International Space Station recently. It's the kind of out-of-this-world experience you help make happen for seriously ill children thanks to your support of The Children's Inn.
One by one, children as young as 4, along with teens and young adults, stepped up to the microphone set up in The Inn's multipurpose room to ask their most pressing questions about space: What's it like to fly in a rocket ship? How does the lack of gravity affect scientific research in space? Do aliens exist? What do you do for fun in space? What do you do when you get sick in space? How does being in space affect your body? What recommendations do you have for kids who want to become astronauts?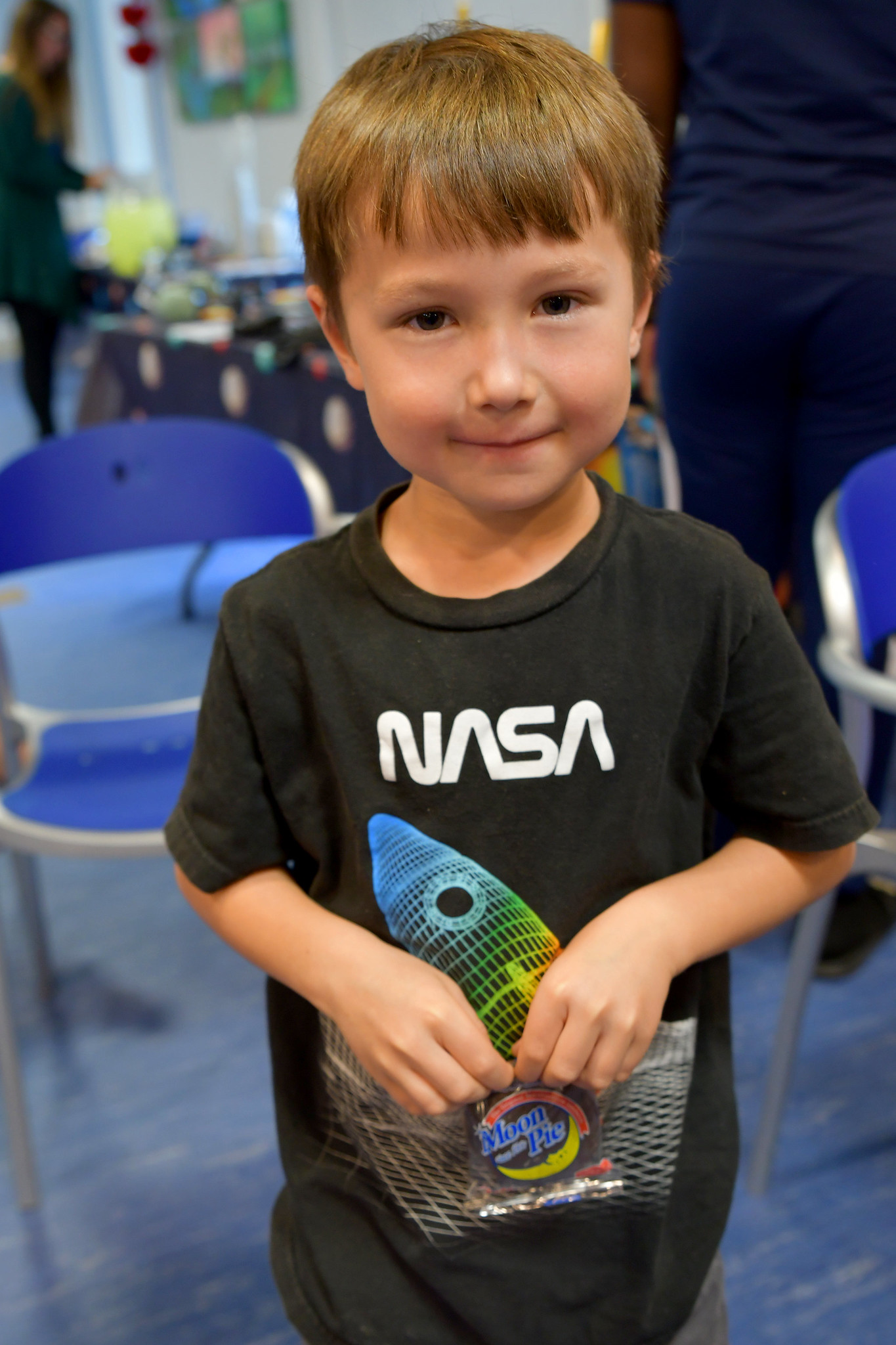 Launching into space, he says, feels like "the best roller coaster ride." He added: "It's a little bumpy. You can see the earth disappear below you. It's a thrilling ride."
Describing the breathtaking view out of the ISS window, he said: "Last night, the moon was behind us and reflecting off the ocean; and you could see the Northern lights and the city lights. And you could see the sun rise over the horizon. It was an amazing sight."
Hague didn't have to think long to tell his earthling friends about the type of fun he has on the space station. "One of the coolest things is just to float around," he said. "Pretending to be a plane and fly around – it never gets old. Or letting the spoon float in front of me and trying to catch it."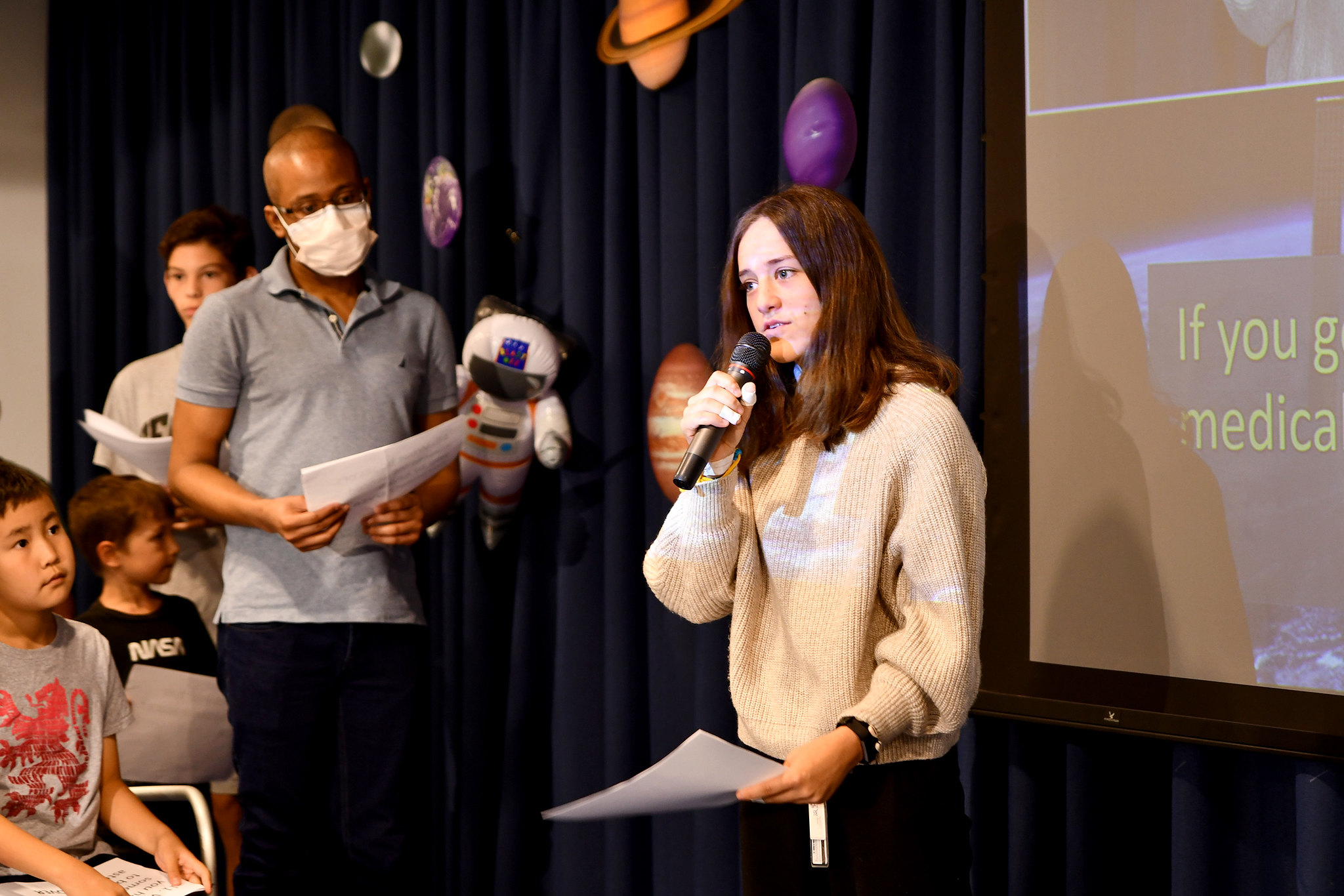 Hague also validated children's interest in aliens. "I sure hope that there is life out here in space," he said. At the same time, he reminded Inn residents what an amazing place earth is. "We live on a splendid planet," he added.
Before he said good-bye and the ham radio signal faded, Hague left children and young adults dreaming of becoming astronauts with a special message: "Find what you have a passion for and apply yourself. Everyone who is an astronaut has done something else first. Build your skills first and become really good at them."
The conversation and the chance to make contact with a human living in space created palpable excitement among Inn residents.
A young adult and her mom from Holland felt ecstatic to talk to Hague and were especially moved by the fact that the International Space Station was flying from Belgium over what looked like the area they call home in the Netherlands during the 10-minute conversation.
Everyone in the room left the conversation elated.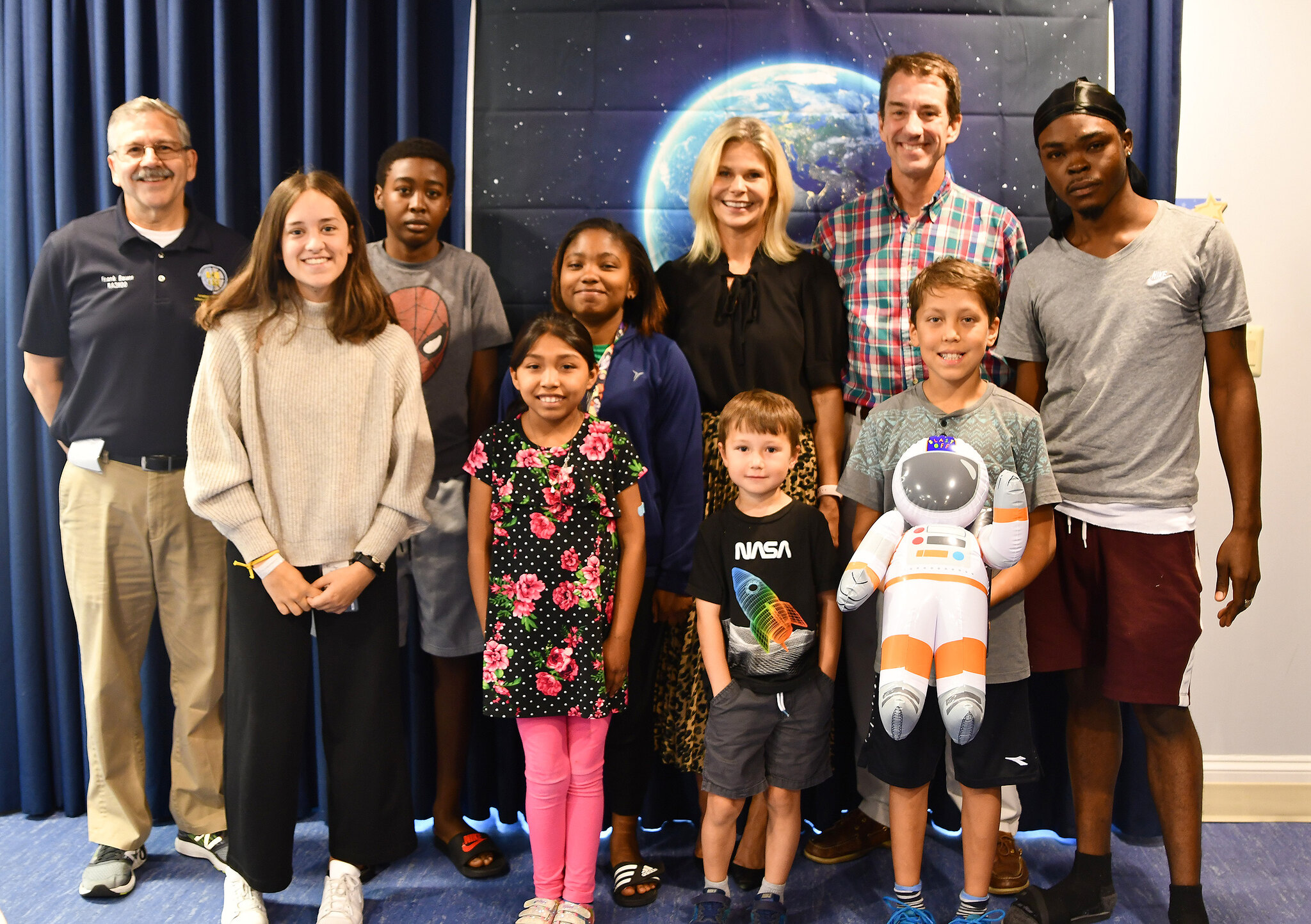 The goal of the event was to help pique the interest in science of children enrolled in NIH studies and to help them understand how, just like the studies they are participating in, the NIH-funded research in space can benefit generations to come by identifying new treatments and therapies.
"We're excited to partner with The Children's Inn in providing this unique opportunity for children to speak with an astronaut orbiting above us in space," NCATS Director Christopher P. Austin, M.D., said. "NCATS-supported research in space is part of our center's efforts to bring new therapies to patients more quickly, and this also includes a commitment to work with patients and families, particularly those affected by rare diseases."
Austin addressed Children's Inn families shortly before contact with the ISS was made. In his remarks, he explained that research in space helps scientists at NCATS better understand how cells work because aging accelerates in space. Pulling a plastic device the size of a credit card out of his pocket, he showed what a kidney tissue chip looks like and how it can be used to do crucial research by astronauts on the space station.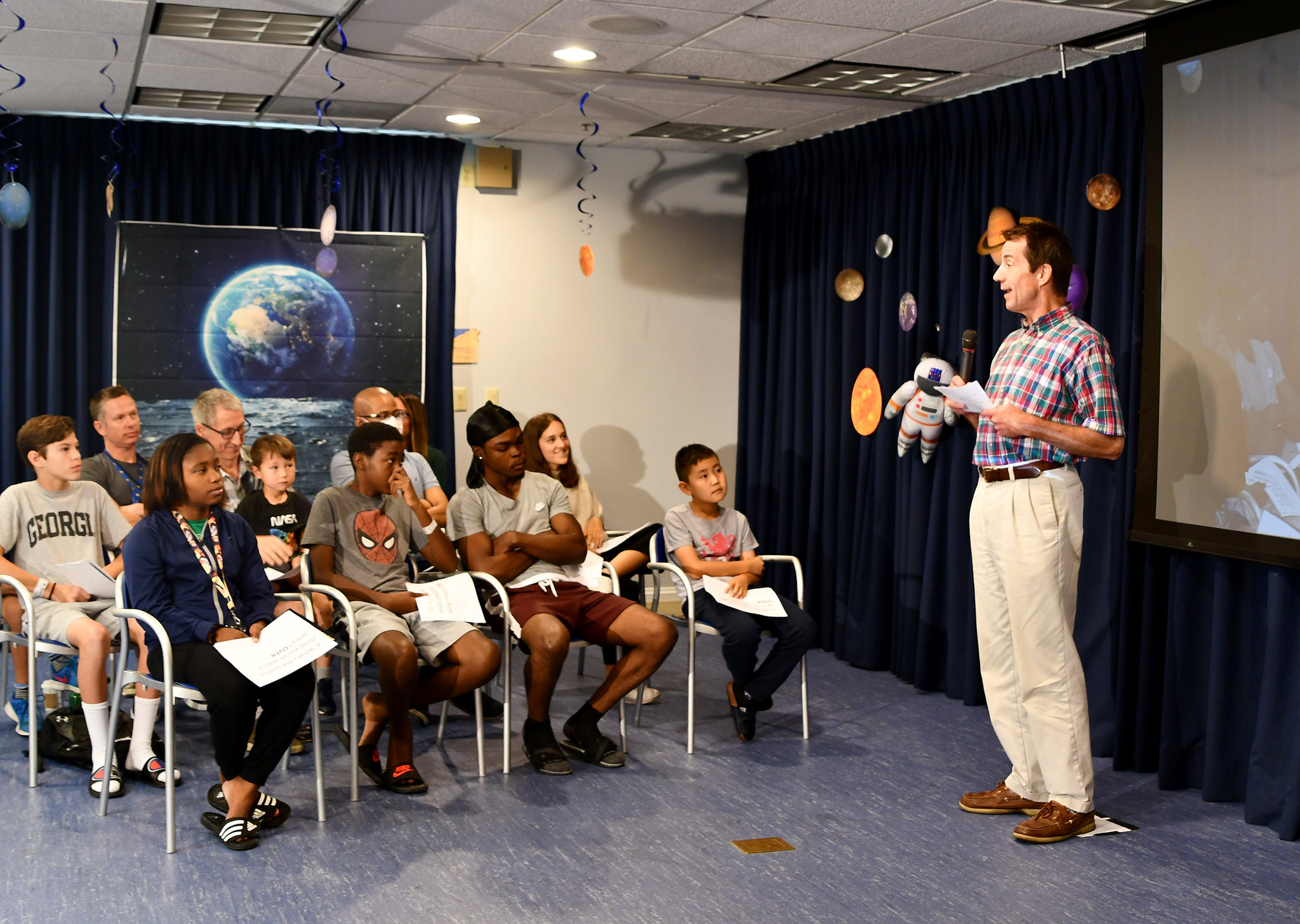 The NCATS-led Tissue Chips in Space program focuses on developing bioengineered devices – tissue chips – that can speed up the development of new drugs and therapies. Tissue chips are designed to mimic how organs and tissues, such as the heart, lungs, kidneys and bone, work. Because microgravity causes rapid changes to human organs and tissues, Tissue Chips in Space will enable studies of organs at the molecular, cellular and tissue levels that are difficult and time-consuming to carry out on earth.
"For the children staying at The Children's Inn, clinical research studies at the NIH often represent their best chance at a treatment or cure," says Jennie Lucca, CEO of the Children's Inn. "Hearing from Dr. Austin and speaking to an ISS crew member was a wonderful chance for the children to learn more about the important research NIH is doing on earth and in space to advance the science of medicine to benefit other seriously ill children like them and all of humanity."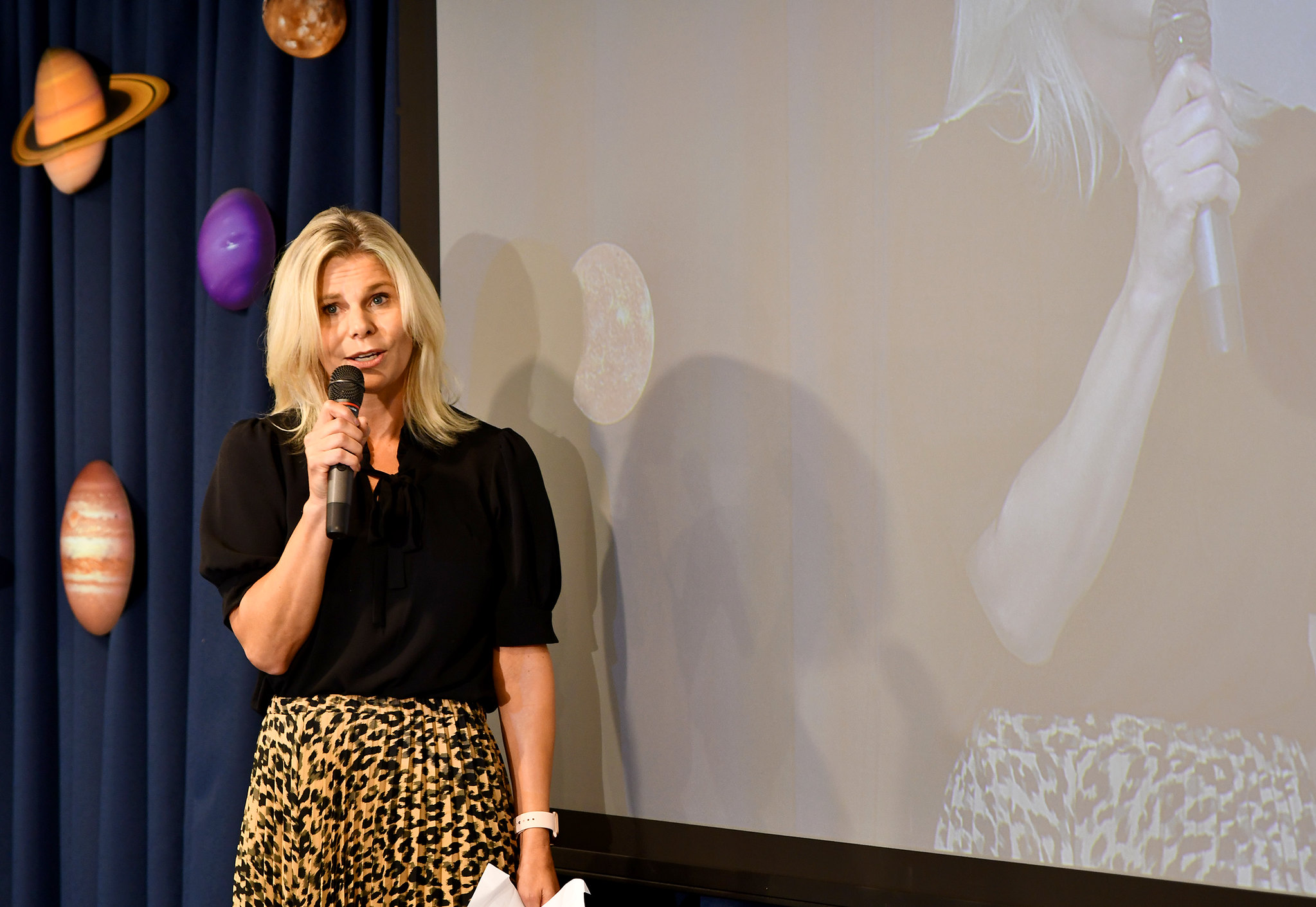 Hague returned to earth in early October after completing his 203-day mission on the ISS that included three space walks totaling nearly 20 hours. During this time, he orbited earth 3,248 times and traveled 86.1 million miles – many of them while working on accelerating medical research that can benefit generations to come.
Your support of The Inn and children and young adults who participate in NIH clinical research is crucial in helping move medical science forward. Thank you for giving children and families "a place like home" while they go through the most difficult time of their lives and for allowing them to experience out-of-this world moments like this one that give them unforgettable moments of joy!
Stay Up To Date
on how The Children's Inn is creating 'A Place Like Home'