Leadership
Jennie Lucca, Chief Executive Officer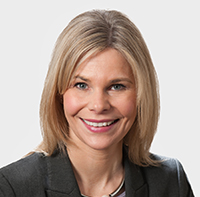 Jennie Lucca is a seasoned human service professional with more than 20 years of experience working in the nonprofit sector. She previously served as The Inn's Chief Program and Services Officer, where she oversaw the daily management of resident services, family programs and facility operations.
Jennie's career began in Anchorage, Alaska working for The Arc of Anchorage, an organization dedicated to serving individuals with disabilities. Since that time her focus has primarily been on developing and managing family support programs in community and health care settings. She is passionate about supporting families during times of significant stress and has been acknowledged for her compassion, dedication and strategic leadership.
Jennie has a Bachelor of Arts in Child Psychology from the University of Minnesota and a Masters in Social Work with a focus on Policy, Planning and Administration from The Catholic University of America. Contact Jennie at [email protected].
Cathy Morales, Chief Programs & Services Officer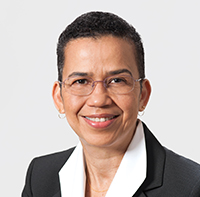 Cathy Morales is a committed public health professional, experienced in non-profit management, stakeholder engagement, and program and project development and management. She previously served as the National Program Director for the National REACH Coalition, where she was responsible for the development and implementation of organizational and programmatic goals.
Cathy earned a Bachelor of Science in Human Services from Lesley College in Cambridge, MA. She also earned a Masters of Business Administration from Northeastern University in Boston and was awarded a Certificate of Recognition from Boston University's School of Public Health. Contact Cathy at [email protected].
Tammy Pinson, Chief Operating Officer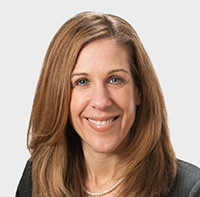 Since joining The Children's Inn at NIH in 2005, Tammy Pinson has played an integral role in the growth of the organization. As the Chief Operating Officer, Tammy is primarily responsible for leading business operations as well as all administrative functions of the organization, including finance, human resources, and information technology.
Tammy earned a Bachelor of Arts in Education, with a minor in Spanish, from The University of Maryland in College Park, and a Masters of Science in Clinical & Community Counseling from The Johns Hopkins University. She is certified as a Senior Professional in Human Resources (SPHR) and served as a board member (Treasurer) for the Montgomery Country Society of Human Resources Management. Contact Tammy at [email protected].
Fern Jennifer Stone, Chief Development & Communications Officer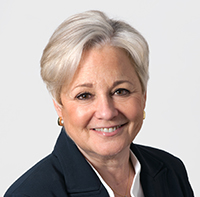 Fern J. Stone is a seasoned development and communications professional with over three decades of experience in fundraising, planned giving, endowment, and major gifts campaigns. Prior to joining The Children's Inn at NIH in 2007, Fern had several leadership roles at Sibley Memorial Hospital in development and communications administration.
Fern is a graduate of the University of Maryland, College Park, where she earned a Bachelor of Science in Psychology and Masters in Social Work. At The Inn, Fern is integral in the growth and development of the organization, overseeing all of the communications, public relations, special events, and fundraising functions. Contact Fern at [email protected].
Jean Buergler, Senior Director of Finance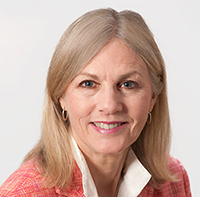 Jean Buergler joined The Children's Inn staff in 1990, shortly after The Inn opened. She has led the finance department through 25 years of growth, from a budget of $500,000 to the current $8.4 million budget. Jean is responsible for finance policy compliance, financial reporting, budgeting, audit, and tax returns.
Jean holds a Bachelor of Arts in Anthropology, with a minor in Accounting and Business Administration, from The University of Michigan. Prior to joining The Inn, she managed a number of accounting offices in Michigan, Florida, and Arkansas. Jean has served as Treasurer and other officer positions on the board of directors for numerous non-profit organizations. Contact Jean at [email protected].
Rick Saunders, Senior Director of Information Systems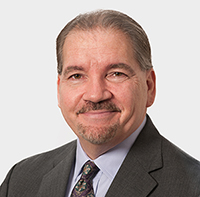 Rick Saunders provides leadership and strategic direction for information systems and technology for The Children's Inn. He is responsible for the overall management of the use of IT to support the needs of staff, volunteers and residents of The Inn.
Rick has worked in the IT field for the past 27 years, first as computer technician, field engineer, network engineer, IT specialist and IT Director. Prior to The Children's Inn, Rick was an IT administrator for the Pediatric Oncology Branch of the National Cancer Institute at NIH, and as a network engineer at the Naval Research Laboratory. He received his training in computer electronics, basic electricity and computer repair from the Temple School in Bailey's Crossroads, Virginia. Contact Rick at [email protected].