Rabbi, Author and Father of 18 Prepares to Run the Marine Corps 10K to Support The Inn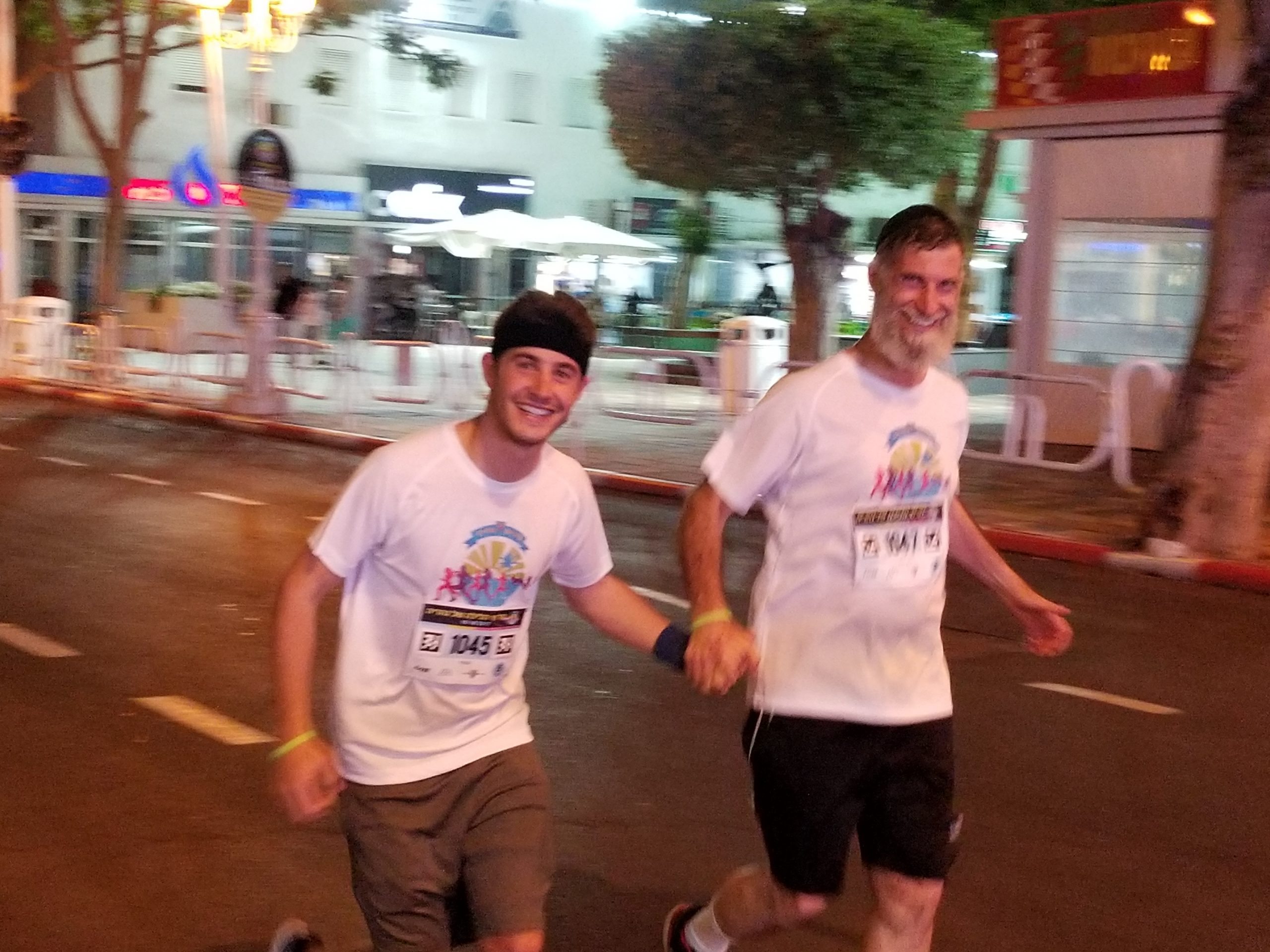 Hanoch Teller and his son
Hanoch Teller is a rabbi, internationally acclaimed author and lecturer living in Israel. When one of his 18 children fell ill, the family found help at the National Institutes of Health (NIH) and The Children's Inn, spending an entire summer at The Inn. Thankful for the help they received, Hanoch and two of his adult sons, Nashi, 35, and JJ, 27, have joined The Children's Inn's Marine Corps Marathon and 10K charity run team. Here's more about what motivates Hanoch to support The Inn, how he's training for the race and a few of his running tips:
Q: Why did you and your sons decide to run the Marine Corps 10K on behalf of The Children's Inn's Team #RunINN4Kids?
I saw this as a fantastic opportunity to raise some funds for The Children's Inn, a cause I believe in so staunchly. I asked my son if he would wish to join, and he said that as long as I cover the finances, he is in. And I'm happy to say that one of my other sons has decided to run the race with us as well. My family is exceptionally and extraordinarily tight. I know that after the race everyone is going to complain that they didn't all run.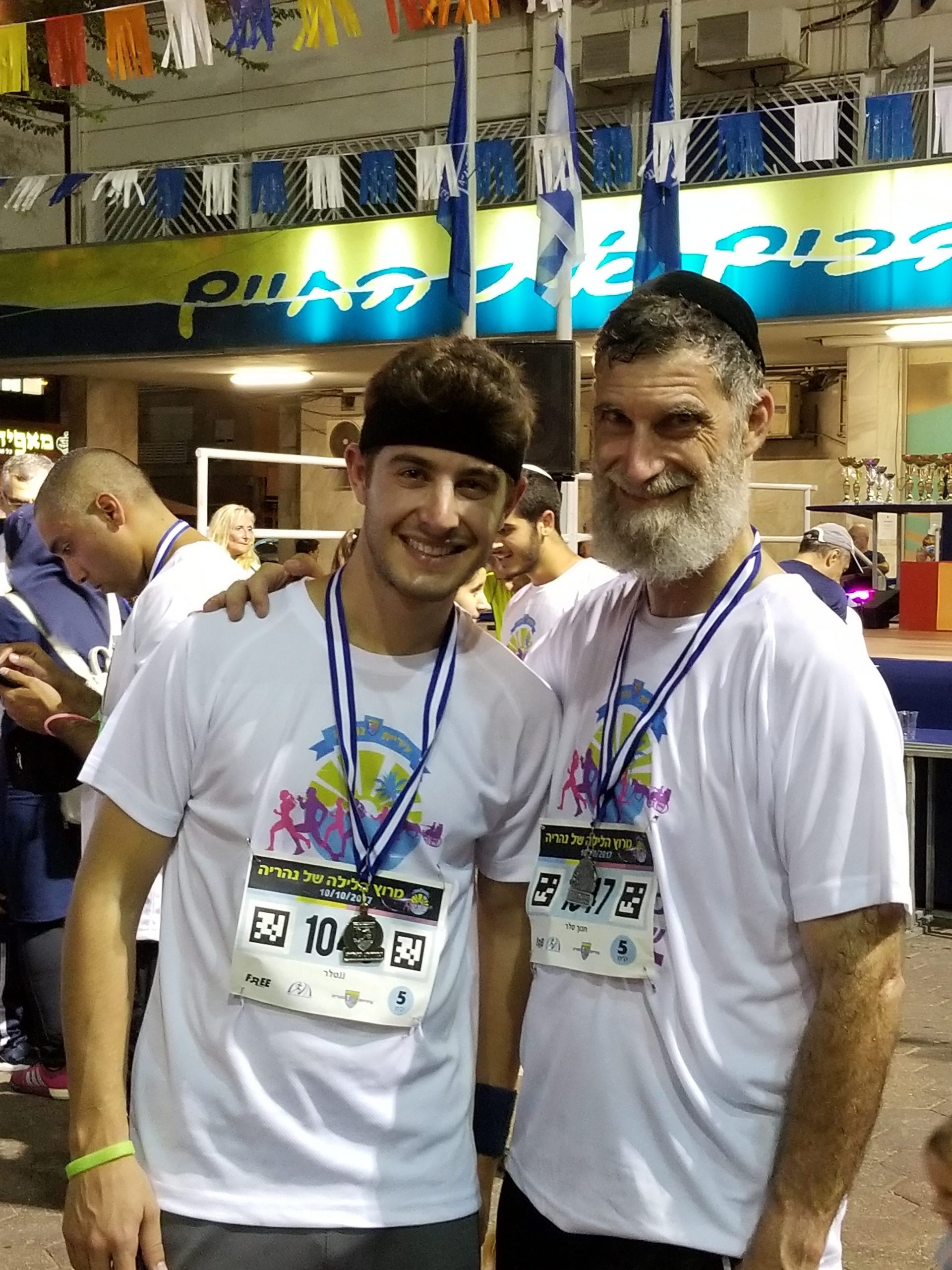 Hanoch Teller and his son
Q: What was it like for you and your family to stay at The Children's Inn?
It could not have been better. I am a world traveler and have stayed at some wonderful hotels. None of them could match the genuine, wholesome, friendliness and sincere concern displayed 24/7 at The Inn. The staff were so nice to us – and absolutely everyone. Jennie Lucca, The Inn's CEO, runs the best ship on earth. She is a cheerful exclamation point in a landscape of very concerned and angst-riddled families.
Q: What Inn activities did your son and your family enjoy?
My son enjoyed the therapeutic dogs that visited The Inn, and I certainly appreciated the well-stocked pantries.
Q: What is the last race you ran?
A 5K night race – ugh. That was two years ago.
Q: Have you and your sons run a race together before?
Only to the fridge… No, seriously, I did run a 5K with one of my sons. While I huffed and puffed, my 20-something son – who had never run before – just put on his sneakers and beat me by 6 seconds! ARRRGGGGH!
Q: How are you and your sons training for the race?
One of my sons is running 10 kilometers and more several times a week. I'm still thinking about lacing up the running shoes…
Q: Do you train when you're traveling internationally?
I'm running about three times a week, but I have yet to surpass the 5K mark. But just you wait; I hope they have speed cameras focused on me! I make a point of taking my running shoes everywhere, so once I stuff them into my carry-on bag, I have to vindicate the effort by at least clocking a few k's.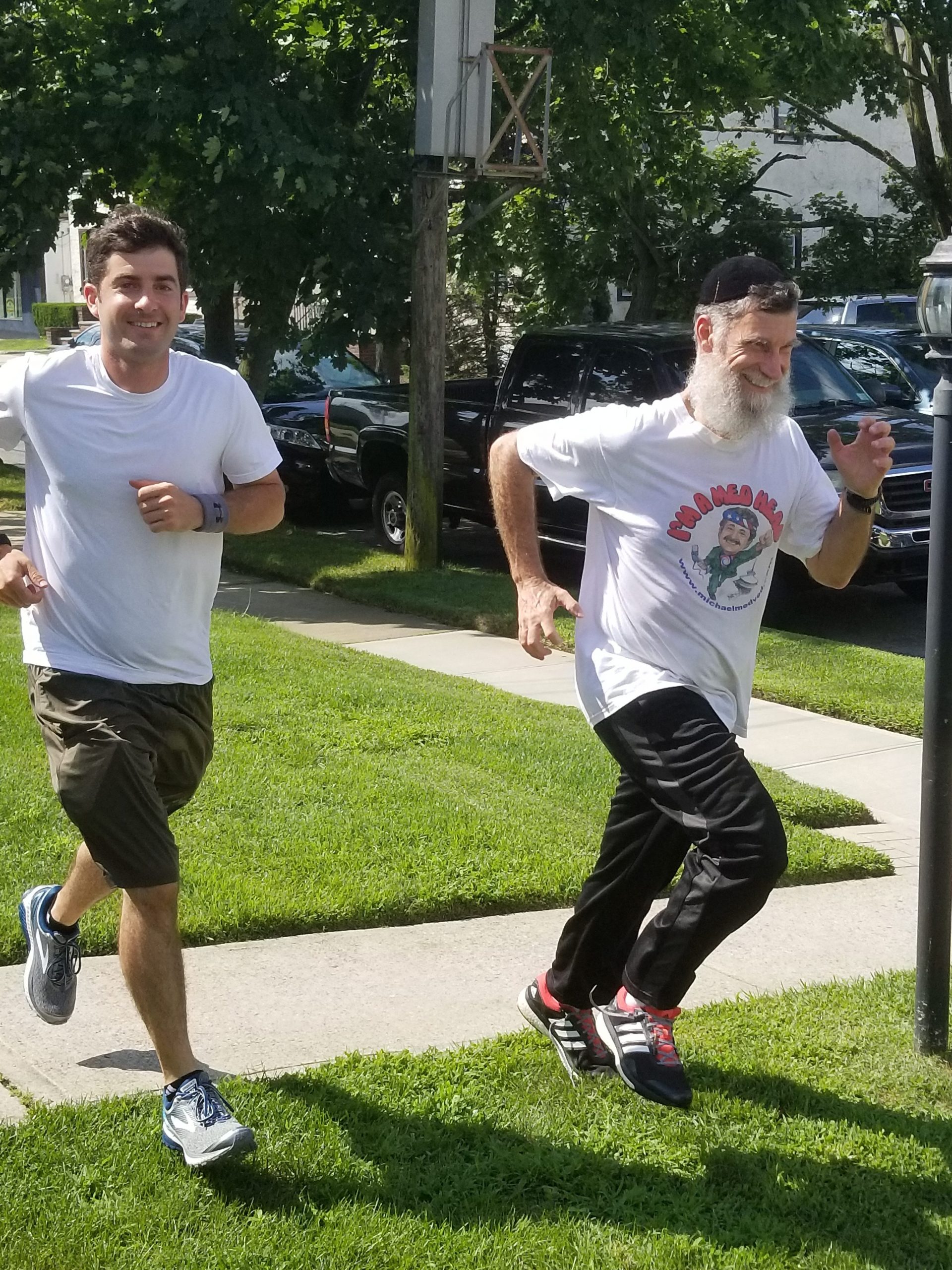 Hanoch Teller and his son training
Q: What do you enjoy about running races?
I like striving toward a goal. With the Almighty's help, we have published 28 books and produced three films, and achieved a few other modest projects. This wouldn't happen without goals. As the aphorism goes, "A goal without a deadline is just a dream."
Q: How much time do you set aside for running and exercising?
Honestly, I am not a big sleeper (criminal levels of understatement). The Lord has entrusted me with a body, and I do not wish to be a neglectful custodian. I am not aware of a better way to maintain cardio-vascular shape other than running. Hats off to Pastor Carl Broggi from Beaufort, S.C., and Dr. David Lang – one of the star pediatricians at NIH – who both inspired me in this direction.
Q: What's the most interesting running experience you've had?
I was running in this park in Montreal on a late Saturday night in the winter – I think the park was closed. GULP. Suddenly, some fierce-sounding animals began to protest my presence, and then I heard sirens, and I think the police were also on my trail. Boy, did I run!
Q: Do you have any training tips to share with other runners?
Three plus years ago, I ran a 10K as part of the Jerusalem Marathon. As I was stepping to the starting line, I met a colleague who is so athletic and muscle-bound that he can barely scratch his nose. He mentioned to me that Mr. Marathon, meaning the Greek who ran the 26.2 miles all the way to Marathon, dropped dead when he got there. I chastised my friend that I do not believe that this was the most opportune time to tell me this. But he replied: "On the contrary. If you finish a race with more energy to keep on running, then you did not run correctly." This anecdote gave me such a kick and burst that I finished before him and all of my 19-20-year-old students! I also couldn't get my head through the door for the next three weeks.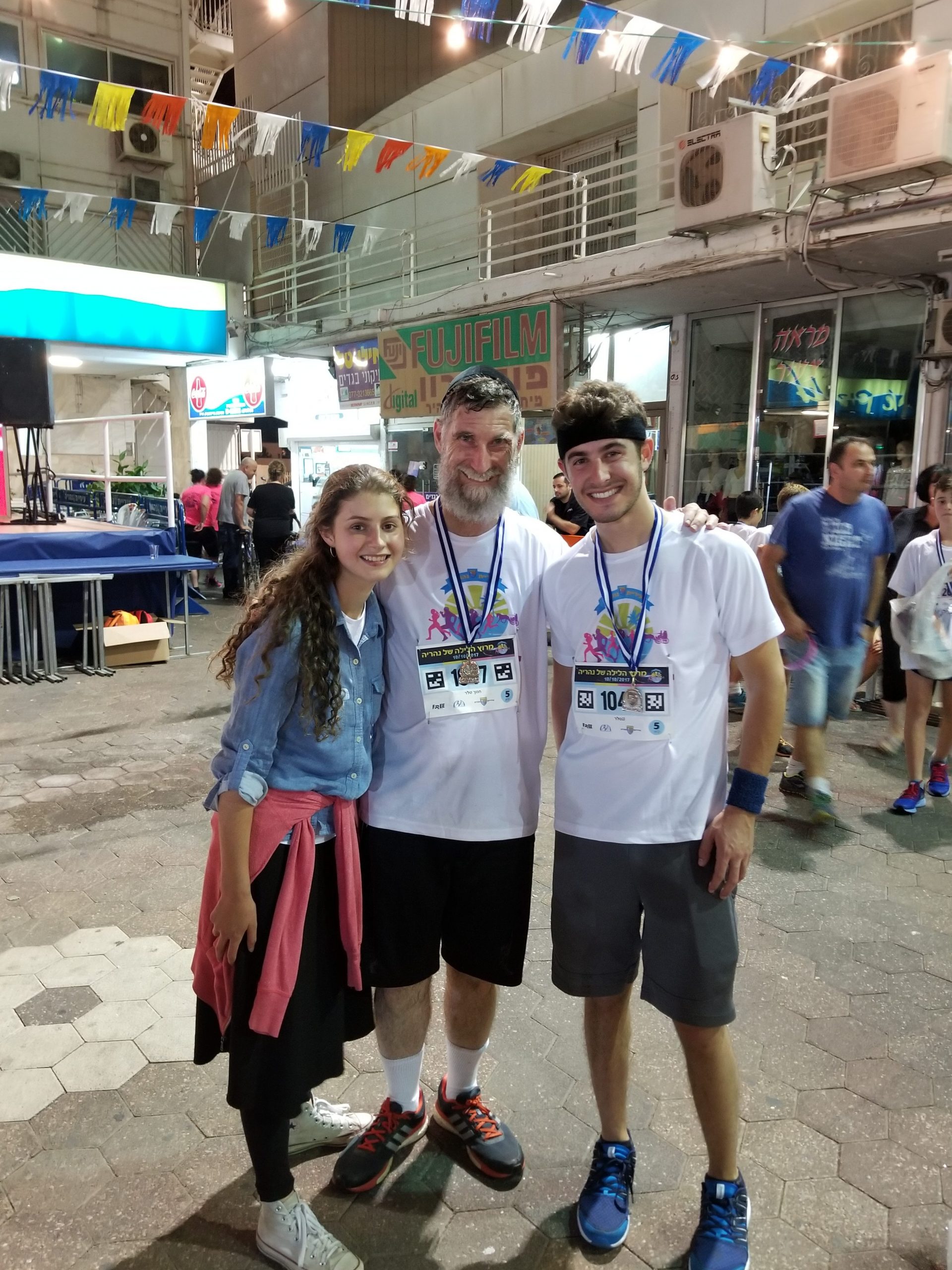 Hanoch Teller and his family
Stay Up To Date
on how The Children's Inn is creating 'A Place Like Home'