Living Life to the Fullest, With or Without Cancer
Twenty-five–year-old Fernando was visiting his aunt in Honduras when, one day, he awoke with a sharp pain near his rib cage. This incident sparked numerous blood tests and doctor visits, when ultimately Fernando was referred to a hospital in New Orleans. Fernando was diagnosed with acute lymphoblastic leukemia (ALL)–the most common cancer diagnosed in children.
He says, "I remember the day as if it were yesterday. March 13, 2013 was my first visit to the NIH." His first visit made him extremely nervous, but felt Fernando was immediately comforted when he walked through the doors of The Children's Inn. "Everyone feels like family, and the staff provides a safe place for you to be you," Fernando explains.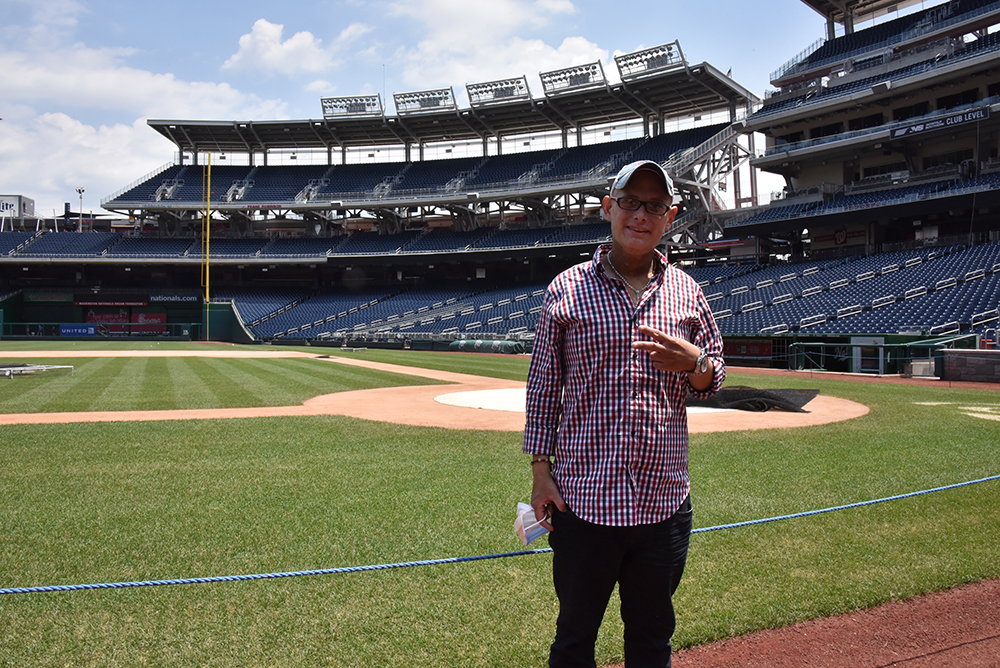 The Inn has been Fernando's second home. In the last two years, he's made a total of 20 visits to The Inn, sometimes by himself, for up to two months at a time. He is by far one of the most popular residents. It's not unusual to see Fernando gathering families for programs, bonding with other patients, engaging with staff, or playing with little ones. Fernando's positive outlook and his motto of living life to the fullest is an inspiration to all.
It can be difficult to spend quality time with family because of the long days at the clinical center, but Fernando says The Inn makes it easy by providing family programs every evening. Some of his favorite Inn activities include Bingo, Young Adult Night Out (YANO), Family Dinners, and most recently, the Respite Weekend in Washington, DC. "The activities allow my family to get to know other families, and I get the opportunity to interact with kids and young adults experiencing the same things as me," Fernando says.
Stay Up To Date
on how The Children's Inn is creating 'A Place Like Home'