Family travels to NIH from Vietnam for daughters rare blood disorder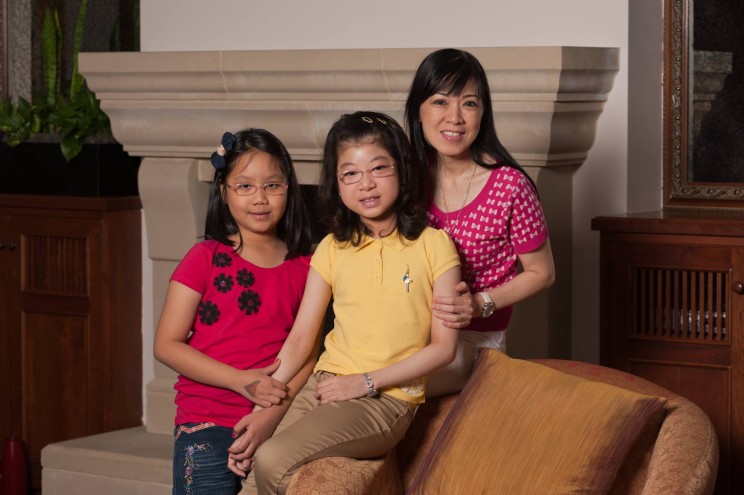 Emma is no stranger to hospitals. Since she was seven-years-old in her home country of Vietnam, Emma has battled a rare blood disorder called Aplastic Anemia. In a country where getting a blood transfusion can be extremely difficult, Emma's mother, Anh Nguyen, says it is a miracle her daughter made it out of the hospital.
In August 2010, Emma and her parents arrived at the National Institutes of Health (NIH), hoping the National Heart, Lung and Blood Institute (NHLBI) would provide successful treatments for Emma's illness. Within a year, Emma was able to receive a bone-marrow transplant. Her dad, Van Khoa, was her donor. In July 2011, doctors gave Emma and her parents some good news: Emma was well enough to move to The Inn's Woodmont House, a transitional home for Inn families whose children are no longer in the acute phase of their illness and do not need to be as close to the NIH Clinical Center, but still aren't cleared to go home.
Although Emma's parents were thrilled with the prospect that Emma's health was improving, they were nervous and hesitant to take Emma away, even a mile away from the hospital. "I panicked," says Anh. "It felt so good to hear that news," she says. "It was like they took a big stone off my shoulders." But, she resisted moving at first. "I was very scared."
The move has proved to be a big boost to Emma's spirits. On July 1, 2012, Emma celebrated her 11th birthday at The Woodmont House with four other Inn families who share the home together. The families surprised Emma with a birthday party. They decorated cupcakes together and Anh, who loves to cook, made a special dinner with Emma's favorite Vietnamese noodles. "I prefer it here now," Anh says. Her extended family from Vietnam, including Emma's cousins, was able to stay with them at Woodmont for several weeks this past summer.
Van Khoa travels back and forth between Vietnam and The Woodmont House when he can get the time off from work. The Inn's Education Program Coordinator, Ronny Kempenich, visits The Woodmont House once a week to tutor Emma, helping her keep up with her schoolwork. Anh enjoys Mother's Circle, a weekly chat with other moms in the house facilitated by Woodmont House Manager, Chiquita Serpas. "There are many things I cannot share with Emma," Anh says. "She's still a kid." The Mother's Circle gives her a chance to speak freely with other adults.
Stay Up To Date
on how The Children's Inn is creating 'A Place Like Home'