In His Own Words: Dr. Donald Kaplan
Volunteers are an integral and quintessential part of The Inn's mission. They provide warmth, care, support, and hope to our children, young adults, and their families during their stay. Here is Dr. Donald Kaplan, a committed Inn volunteer, in his own words.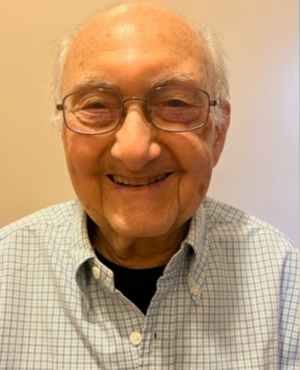 My love of children began with my own and was increased over 47 years of providing care to many through my chosen profession of Orthodontics. When given an opportunity to volunteer at The Inn, I began a nine-year experience that was not only a privilege but also heartwarming. To work with dedicated professionals who were so diligent in their efforts to ensure the success of The Inn's mission, was indeed a highlight of my life.
During my time at The Inn, I saw first-hand the warm and caring atmosphere that was provided for the children who are invited to The Inn from all over the world. The private rooms for each family, the large kitchens for family meals, the play areas, the planned activities and so much more, all at no cost to them. At a time of great stress, these families deserve peace of mind. The Inn, with its entire staff, provides a welcoming, safe and secure place to stay while each child receives special treatment and their entire family is counseled by the doctors at NIH.
For several years, I worked in the finance office and became aware of the many donations that were so necessary to support the work of The Inn. I wanted to participate and made arrangements to begin a monthly donation which has been continuing for many years. I also respond to requests for additional donations occasionally, such as end of year appeals or special requests from the CEO. My reward from giving is the knowledge that I may play a very small part in the life of some child who might respond favorably to a treatment that will enable him to her to live a normal life.
Stay Up To Date
on how The Children's Inn is creating 'A Place Like Home'