Over A Decade of Involvement for Deloitte Consulting
Deloitte Consulting has been supporting The Inn for more than 10 years – and what a difference that support has made! Most recently, Deloitte teams have been helping with two pro bono projects, one focused on program evaluation and another on the family experience, both of which will inform our programming and services for years ahead.
Deloitte's comprehensive support for The Inn touches all facets of our operations: whether advising on governance or diversity and inclusion, initiatives that were led by long-time Inn board member and past board chair Kelvin Womack who leads Deloitte's Federal Human Capital project, or IT services, hosting family dinners, or sponsoring each of our signature events, Deloitte employees are regularly seen in our hallways.
In fact, each summer a large team of Deloitte volunteers converge on The Inn for the firm's annual Impact Day, a firm-wide volunteer service day that celebrates Deloitte's year-round commitment to community organizations.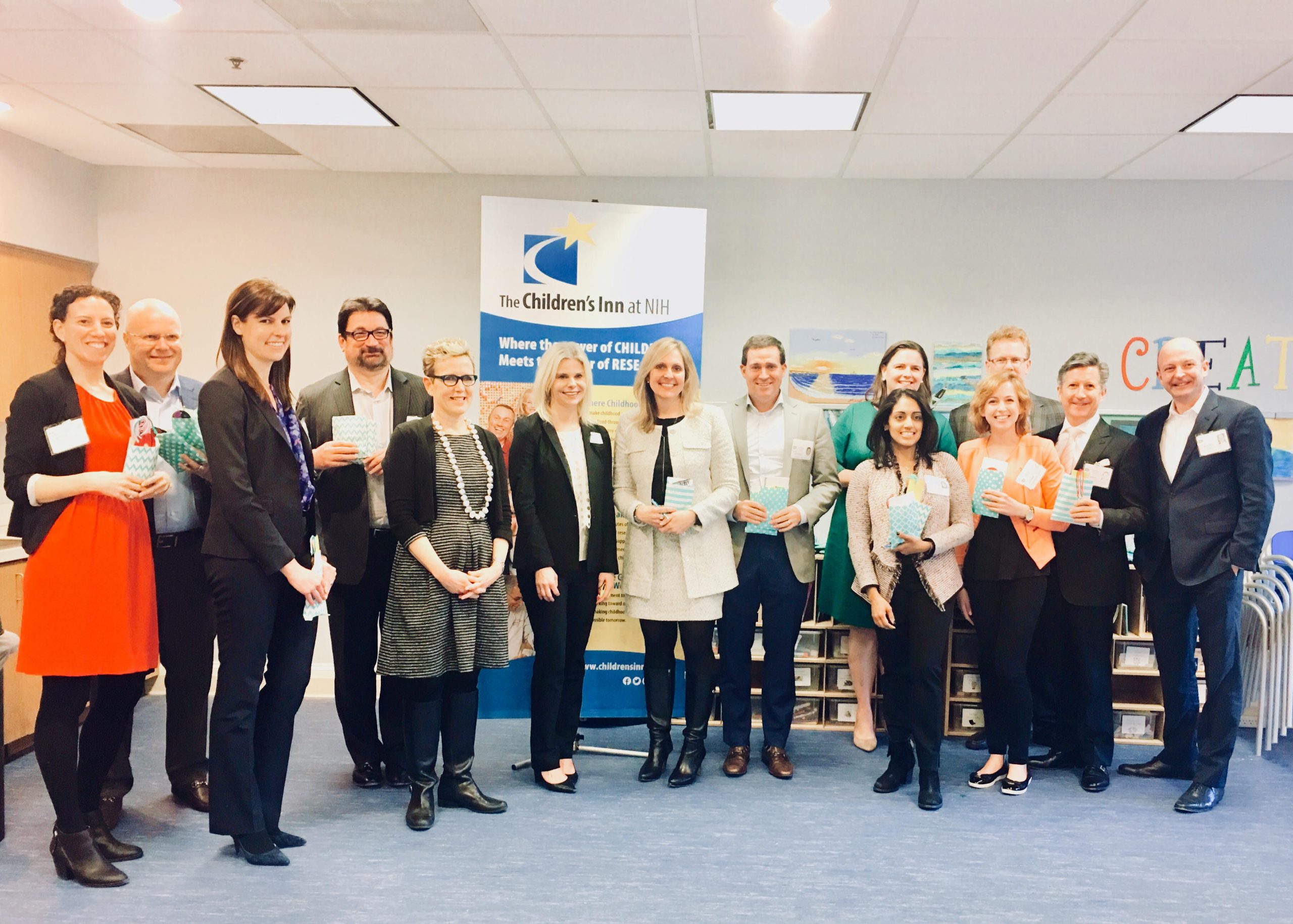 Leaders from Deloitte's federal government services practice pose with Inn CEO Jennie Lucca (left of center) during a day of innovative brainstorming and meetings.
This year, leaders from Deloitte's federal government services practice, including Dan Helfrich, Government and Public Services Leader, visited The Inn for an afternoon of meetings, community service and brainstorming ways The Inn can further its role as a partner in discovery with the NIH—and had more than a little bit of fun.
Beth Meagher, Federal Strategy Leader, explains: "Our relationship with The Children's Inn is so important to Deloitte. We are constantly seeking ways to help them achieve their goals because the work they do is so critically important to families and children getting treatment at NIH.
Stay Up To Date
on how The Children's Inn is creating 'A Place Like Home'