Celebrity Chef José Andrés's Nonprofit Cooks Meals for Children's Inn Families During Coronavirus Crisis
José Andrés made a name for himself as one of the world's best, most creative and innovative chefs. But Google him today and it's his humanitarian work with his nonprofit World Central Kitchen (WCK) that gets the most media attention. As of April 10, his generosity, ingenuity and hands-on drive to help others have also been reaching the children and families staying at The Inn during the coronavirus crisis.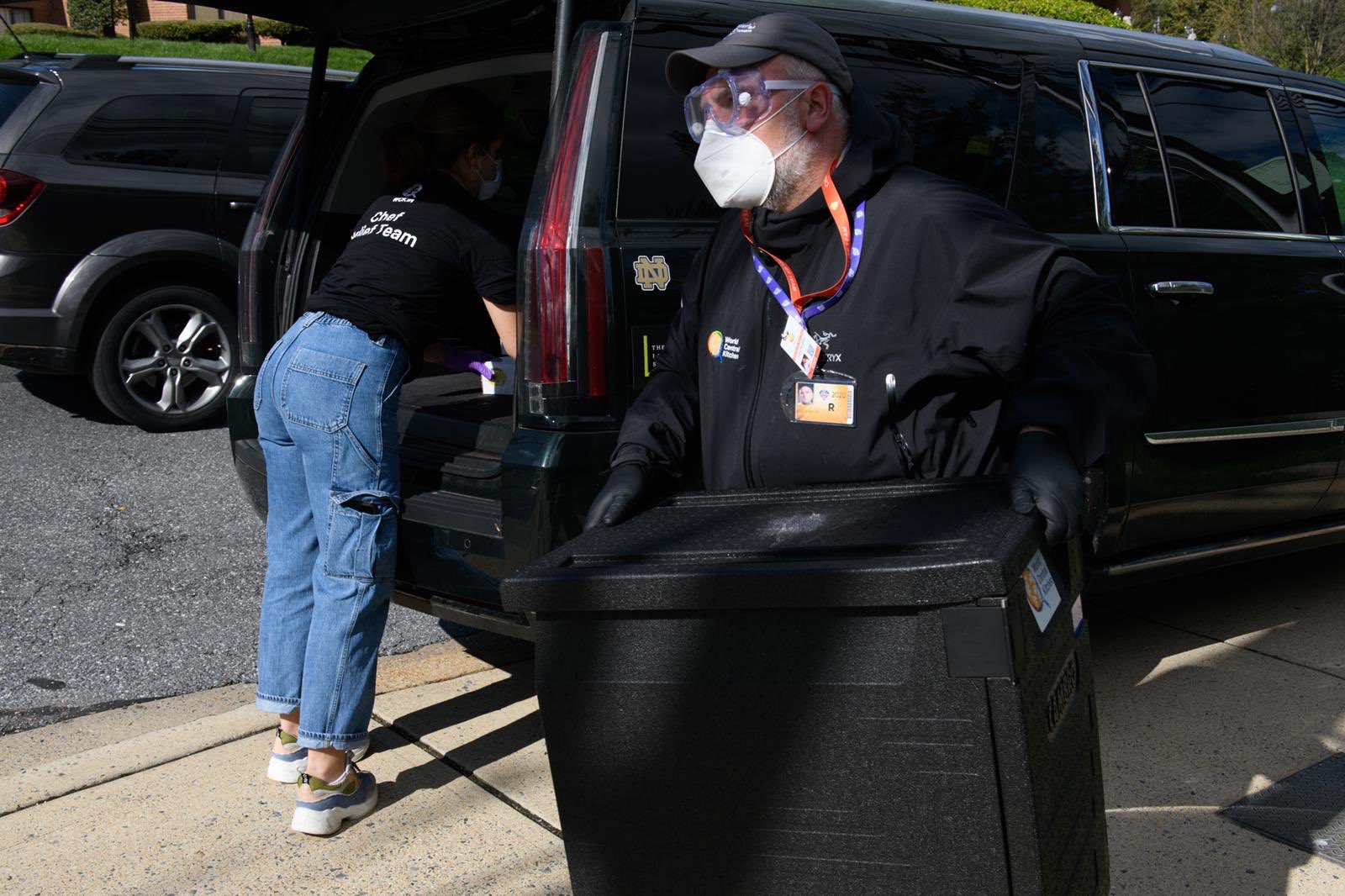 Chef Andrés unloading a van full of hot meals for Inn families
"Our families are grateful for the donation of warm meals," says Javin Smith, The Children's Inn's program operations manager. "The meals are not only well-prepared but also nutritious, and our families don't have to worry about shopping or cooking during this difficult time. WCK also has taken into consideration safety in handling, delivering and preparing the meals and makes sure all meals are individually packaged. It's just wonderful, and we cannot thank them enough for their support!"
On Monday, April 10, the famous chef personally delivered meals to The Children's Inn, wearing protective gear to keep himself and the vulnerable children and young people at The Inn healthy.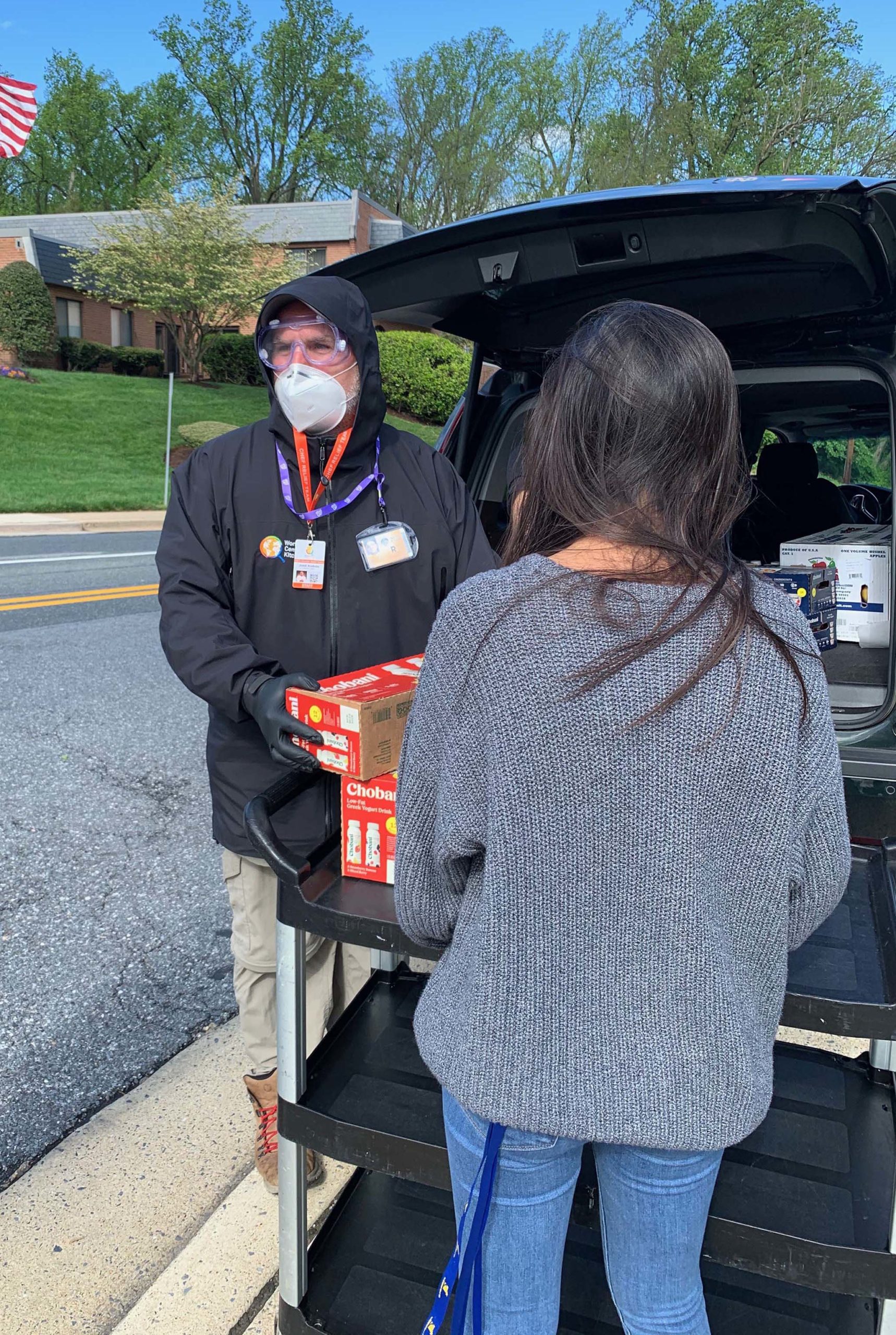 Chef Andrés unloading meals and food items for Inn families from his van
"It was such a treat having José Andrés here in person," Smith says. "Unfortunately, due to the current situation, he could not meet any of our families, but we hope we can make that happen sometime in the future. I know our families would love his personality and passion for food. Everything he does is simply amazing and so precise. I admire him greatly for not just everything he has done but what he is doing now – dedicating hours and hours of work to WCK. This is a massive undertaking with the help of the kitchens at Nationals Park. What sets WCK apart is that it operates with the same pinpoint precision as José Andrés' restaurants."
Andrés, his World Central Kitchen team and an army of volunteers have taken over the kitchens at Nationals Park in Washington's Navy Yard to prepare fresh and nutritious meals for thousands of Washington-area residents daily who are dealing with food insecurity.
The staff at The Inn, our children and young people whose health depends on the medical care they receive as part of NIH clinical trials thank Chef José Andrés for his kind generosity and for thinking of them during this difficult time.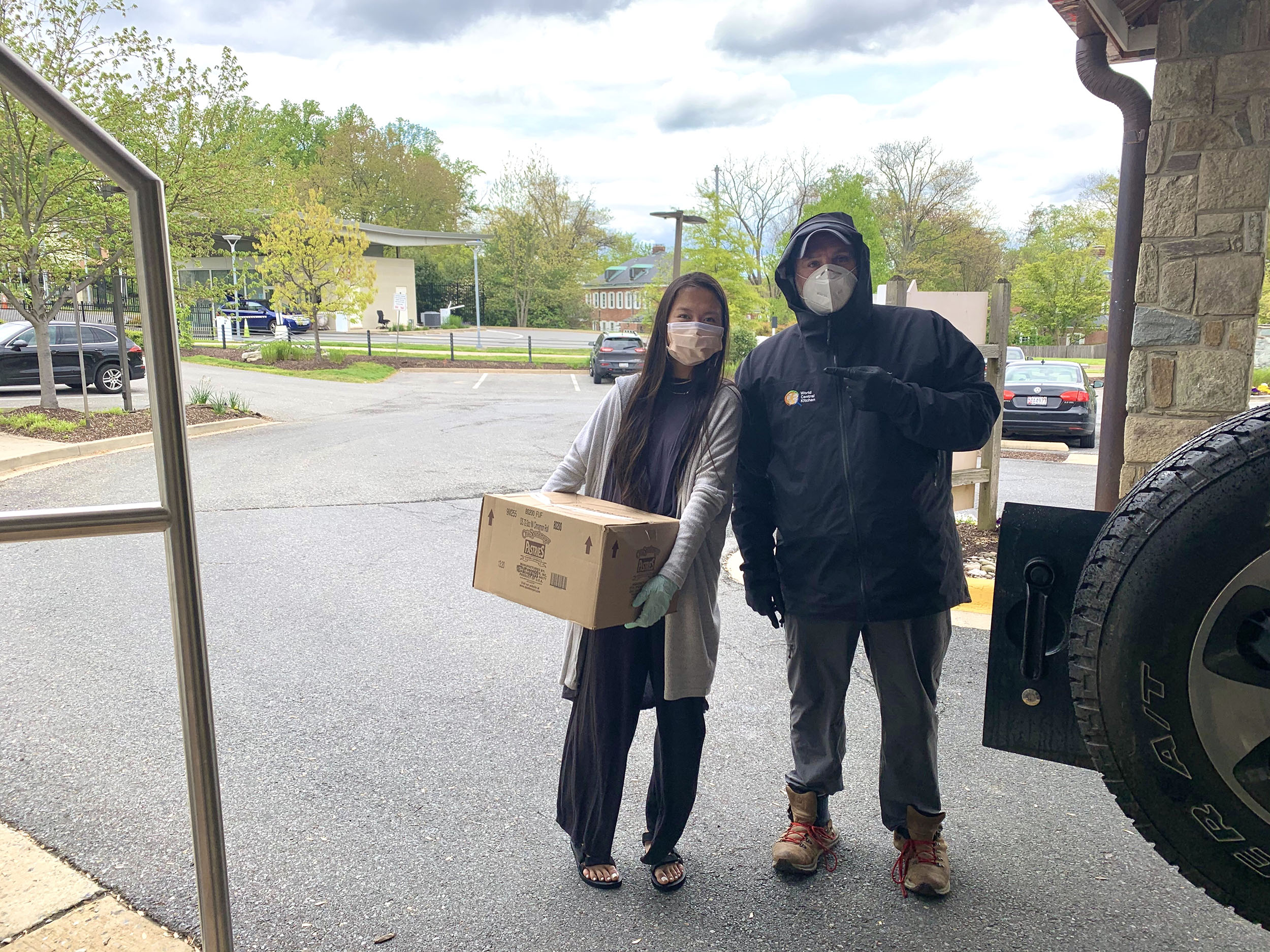 Chef Andrés after another food delivery with Inn staffer Melody Phuong
If you'd like to help make a difference for the children and families at The Inn during this difficult time, please read our emergency website for updates or consider one of these options:
Stay Up To Date
on how The Children's Inn is creating 'A Place Like Home'