The Inn Celebrates National Family Caregiver Month
Caregivers perform a tremendous, selfless service for family or loved ones with rare or serious illnesses who need helping hands to complete everyday tasks. However, providing care for someone else can be stressful and taxing – no matter how much caregivers love those they take care of. To honor caregivers for all they do and show them our appreciation, The Children's Inn is celebrating National Family Caregiver Month by showering caregivers with extra daily treats this week:
Monday – complimentary water bottles
Tuesday – breakfast bar
Wednesday – dessert bar
Thursday – fall essentials giveaway
Friday – coffee bar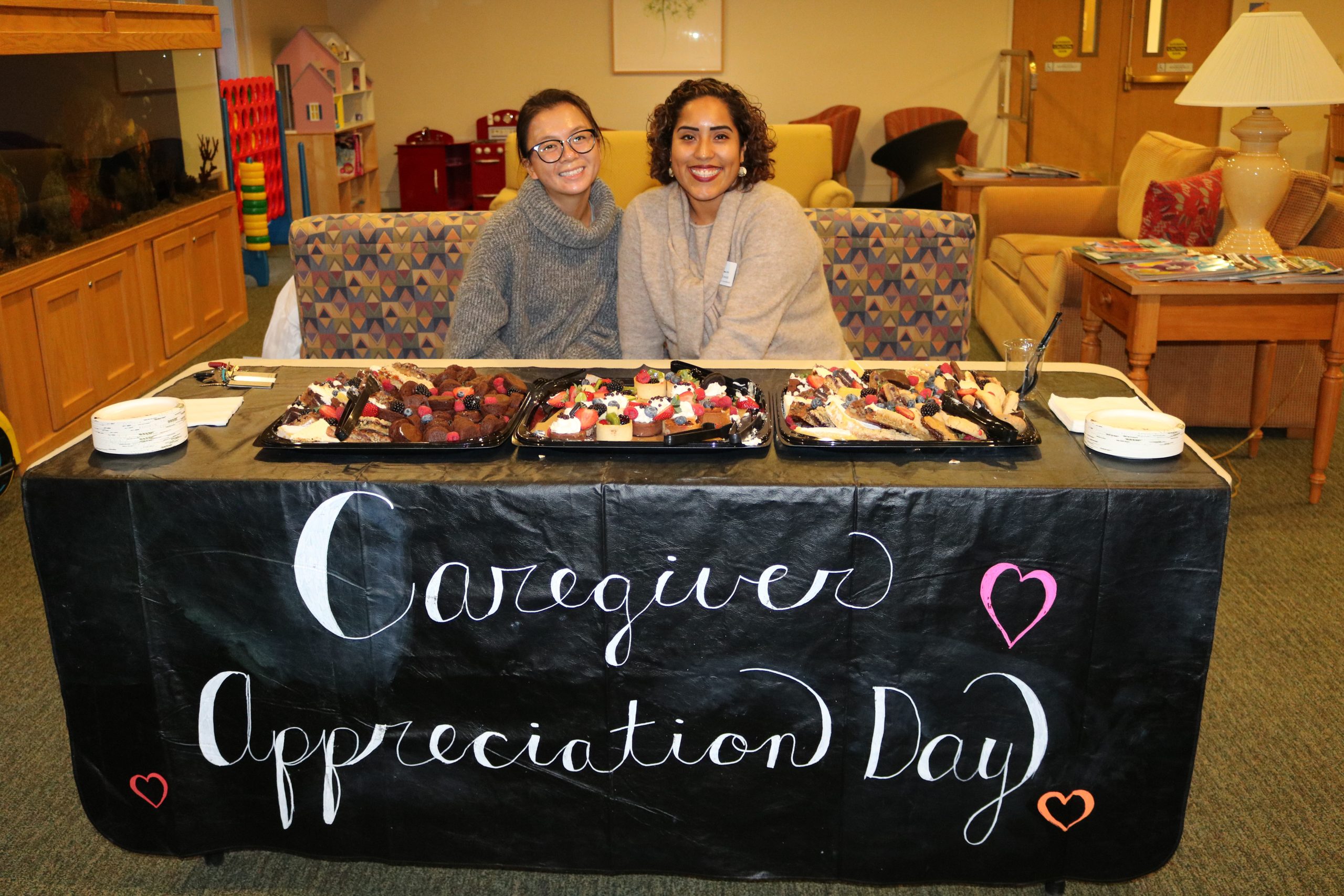 Caregiver Appreciation at The Children's Inn
To support caregivers throughout the year, The Inn features regularly scheduled activities to help relieve caregiver stress including:
Weekly caregiver gathering with the NIH's Cantor Mike for music and conversation
Complimentary massages
Monitored activities for children that allow caregivers to leave them with another adult and take a break
Wellness tips from an expert
Free haircuts provided by a professional stylist
Caregiver nights that provide separate activities and meals for children and caregivers
Free exercise classes offered three times a week, including yoga and Tabata
Homework support for children that allows caregivers to take time for themselves
Spiritual support provided twice a week
Special thank you to Inn trustee Dianne Kay for her ongoing support of the Caregiver Program.
Stay Up To Date
on how The Children's Inn is creating 'A Place Like Home'