Supporting Back-to-School Through Virtual Tutoring
Because of the generous support and continued commitment of donors and volunteers, The Inn is able to offer educational and recreational activities through virtual tutoring. The success of this program, which debuted to ensure the health and safety of the families during the COVID-19 pandemic, is owed to the dedication of Inn volunteers like Laura Chopp and Dr. Monica Granovsky. As part of our back-to-school campaign, we wanted to share their insights, purpose, and what led them to The Children's Inn. 
---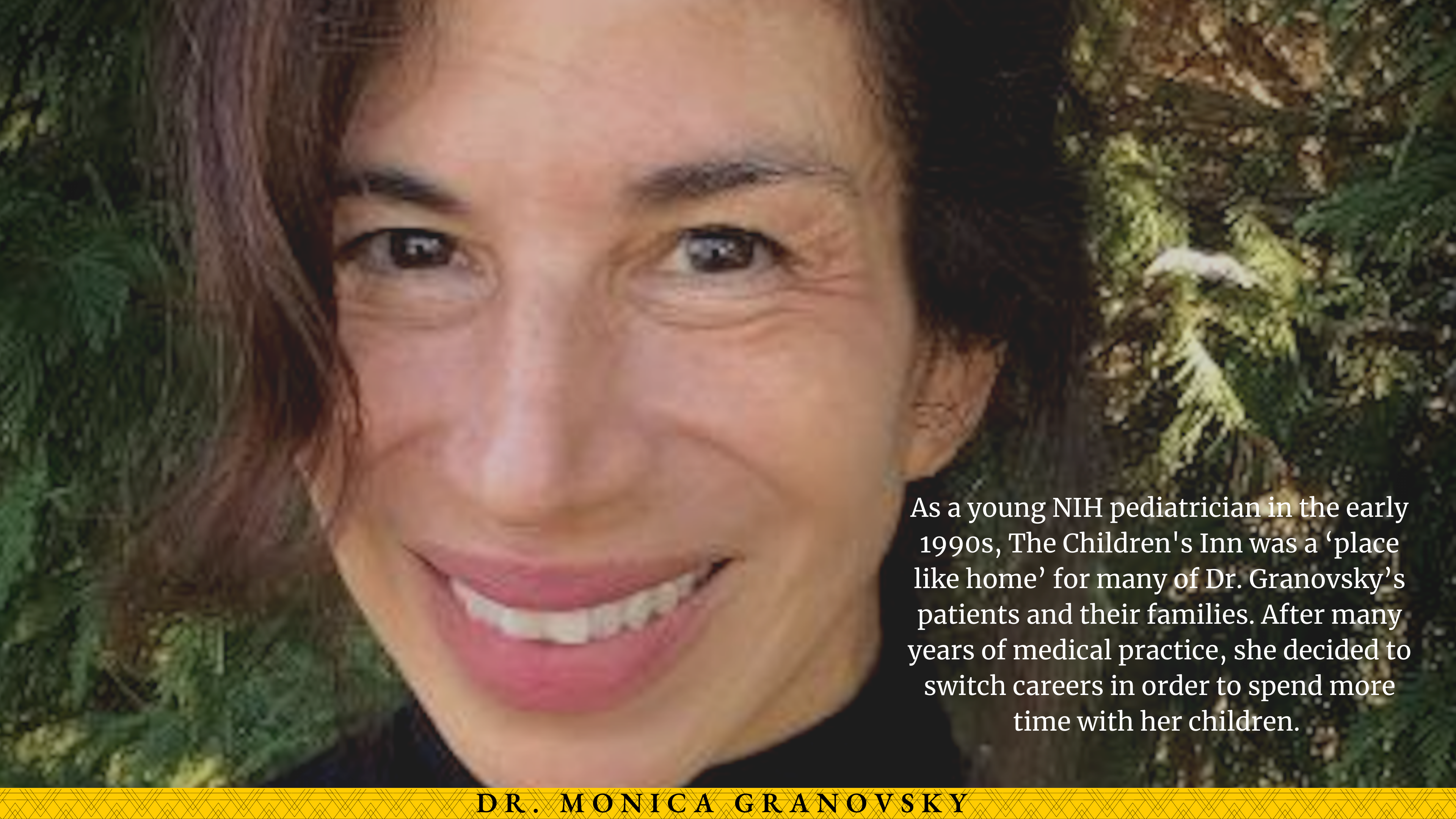 Why is your work as a virtual tutor so important?
Tutoring at The Inn offers forming fantastic, one-on-one relationships with students, where I can focus on the needs and learning style of one child at a time. Children who are enrolled in clinical studies at the NIH may have a hard time keeping up with their traditional school curriculum for various reasons. Tutors can help children stay on top of their subjects and perhaps alleviate some anxiety from school absenteeism.
What educational challenges are families facing because of COVID-19?
The most challenging aspect of teaching during the COVID-19 pandemic has been not being able to teach in person. All teachers know that teaching in a classroom setting, where there are less distractions and typically plenty of resources and materials, is far superior to teaching virtually on a computer screen. Also, a stronger connection between student and teacher can develop more readily in person.
Why do you feel the virtual tutoring program works well?
I feel extremely grateful that my student has a reliable iPad to use for our lessons and The Inn has provided excellent books for us to use. Every week we meet on Zoom with great enthusiasm and a positive attitude. I hope in the near future to meet my student and perhaps teach outside safely.
---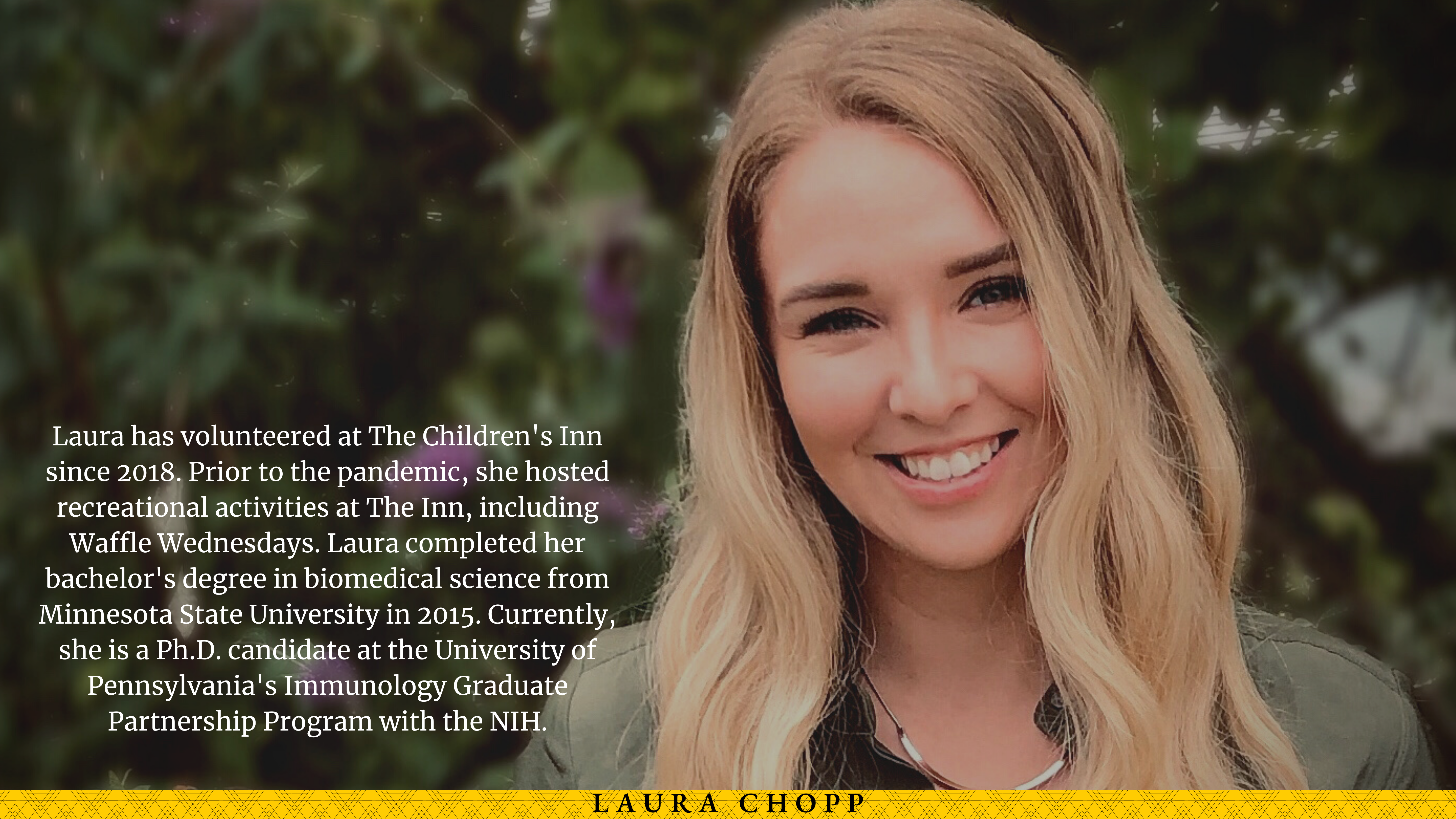 Why do you volunteer to help our families?
The families at The Inn are some of the bravest, kindest, and most inspiring people I have ever met. Many of them have children who are seriously ill, and clinical trials at the NIH are their hope for a treatment. Every single one of these children is also contributing to research that can help save the lives of other patients. Inn families are heroes! I am so thankful for the chance to help support them in any small way that I can, whether through bingo nights, Waffle Wednesdays, or virtual tutoring.
What educational challenges are families facing because of COVID-19?
The student I tutor has always been home-schooled with a virtual component, so my student was well-positioned to handle the educational changes that COVID-19 has brought. I know other families who have struggled with virtual school, especially families with younger children. Another issue families have faced is not having access to the resources a student needs for virtual school, whether that's a quiet place for the student to work, a computer, or high-speed internet.
How did you help them overcome the challenges?
I have tried to help my student by explaining things in a slightly different way than she may have learned from her virtual school. Getting one-on-one help is harder with virtual school, since kids cannot necessarily stay after school to ask for help. They may also not feel as comfortable asking for help in a virtual setting. The great thing about virtual tutoring is that my student and I have established a rapport over multiple sessions, so it is much easier to say when something isn't making sense.
If you would like to support our Back-to-School campaign, please go here.
Stay Up To Date
on how The Children's Inn is creating 'A Place Like Home'