Avery's Health Was Hanging by a Thread
It was supposed to be a fun evening out. Avery, her older sister and her parents were eating spaghetti at a favorite Italian restaurant when Avery suddenly started complaining of neck pain. By the end of the meal, the little girl was in tears, and her family rushed her to the emergency room.
At first, doctors were convinced Avery's pain stemmed from a pulled muscle in her neck. But the next morning, a bump had formed on the side of her neck. Avery soon was diagnosed with an infection in her lymph nodes.
Doctors prescribed various antibiotics, but nothing helped. Avery's lymph nodes eventually grew to the size of baseballs, and the little girl could no longer move her neck.
Unable to cure the infection, her doctors performed surgery to remove the infected lymph nodes. To the family's great relief, Avery did well after the surgery. But just a short while later, the infection struck again, affecting the lymph nodes in her abdomen.
Avery's doctors in the family's home state of Missouri had been consulting with specialists at the National Institute of Allergy and Infectious Diseases (NIAID) in an effort to help the little girl. Dr. Alexandra Freeman, pediatric infectious disease specialist, Laboratory of Clinical Immunology and Microbiology, National Institute of Allergy and Infectious Diseases (NIAID), and her team asked to see Avery in person. Soon, Avery and her family boarded a plane to Washington, D.C., for the chance to get Avery well.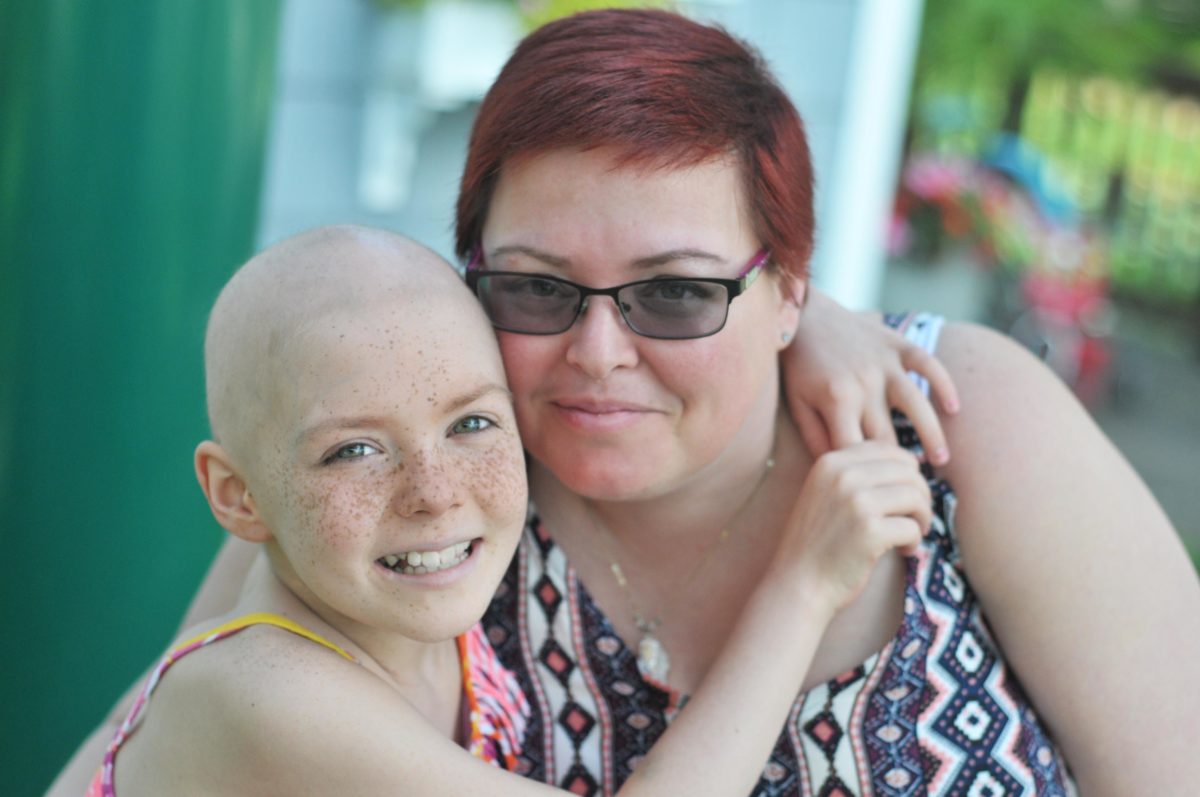 Testing at the NIH showed Avery's compromised immune system was caused by a rare mutation to the NFKB1 gene. As a result, Avery's body couldn't fight off even commonly occurring bacteria like the one affecting her lymph nodes.
The only potential cure for life-threatening immune deficiencies like Avery's is a bone marrow transplant. To find a suitable bone marrow donor, NIAID tested Avery's immediate family members. To everyone's surprise, testing showed Avery's mom had the same immune deficiency as Avery. However, thanks to cells donated by her father, Avery became the first patient with her particular mutation to undergo a transplant, conducted at the National Cancer Institute (NCI).
Avery and her mom spent many months at The Children's Inn to prepare Avery for the transplant and to keep her close to her expert medical team while she recovered.
It typically takes about 100 days for the donor cells to embed and the new immune system to establish itself. But this wasn't happening with Avery.
Her father's donated immune system was not taking hold, and in an effort to save Avery's transplant, she received two additional lymphocyte infusions from her dad.
Sadly, by the fall, it looked like Avery's transplant was unsuccessful and that she would eventually need a second bone marrow transplant.
However, the more time that passed from the transplant date, the better Avery started to do. Her bloodwork wasn't perfect, but it was steadily improving, and Avery's new immune system clearly had fought off the dangerous infection that had plagued the little girl for so long. Ultimately, her medical team decided against a second transplant.
"Avery is a super resilient kid, just like so many of the kids are," Freeman says. "Clinically is she is doing quite well. She hasn't had any serious infections since the bone marrow transplant."
Avery continues to return to the NIH and The Children's Inn regularly with her mom to receive intravenous immunoglobulin infusions – an antibody treatment to support their immune systems. Testing at NIAID unexpectedly showed Avery's mom also has a genetically compromised immune system and needs supportive treatment at the NIH Clinical Center.
"It's stressful at times, but I know that what they're learning is good for future patients and that her having the transplant can help others is the future," her mom says.
Today, at 11 years old, Avery is a strong, happy-go-lucky elementary school student with a full head of red hair and twinkling green eyes. She is happy to be back home in Missouri with her parents and sister, her grandparents and her friends. But The Children's Inn and donors like you will always hold a special place in her heart.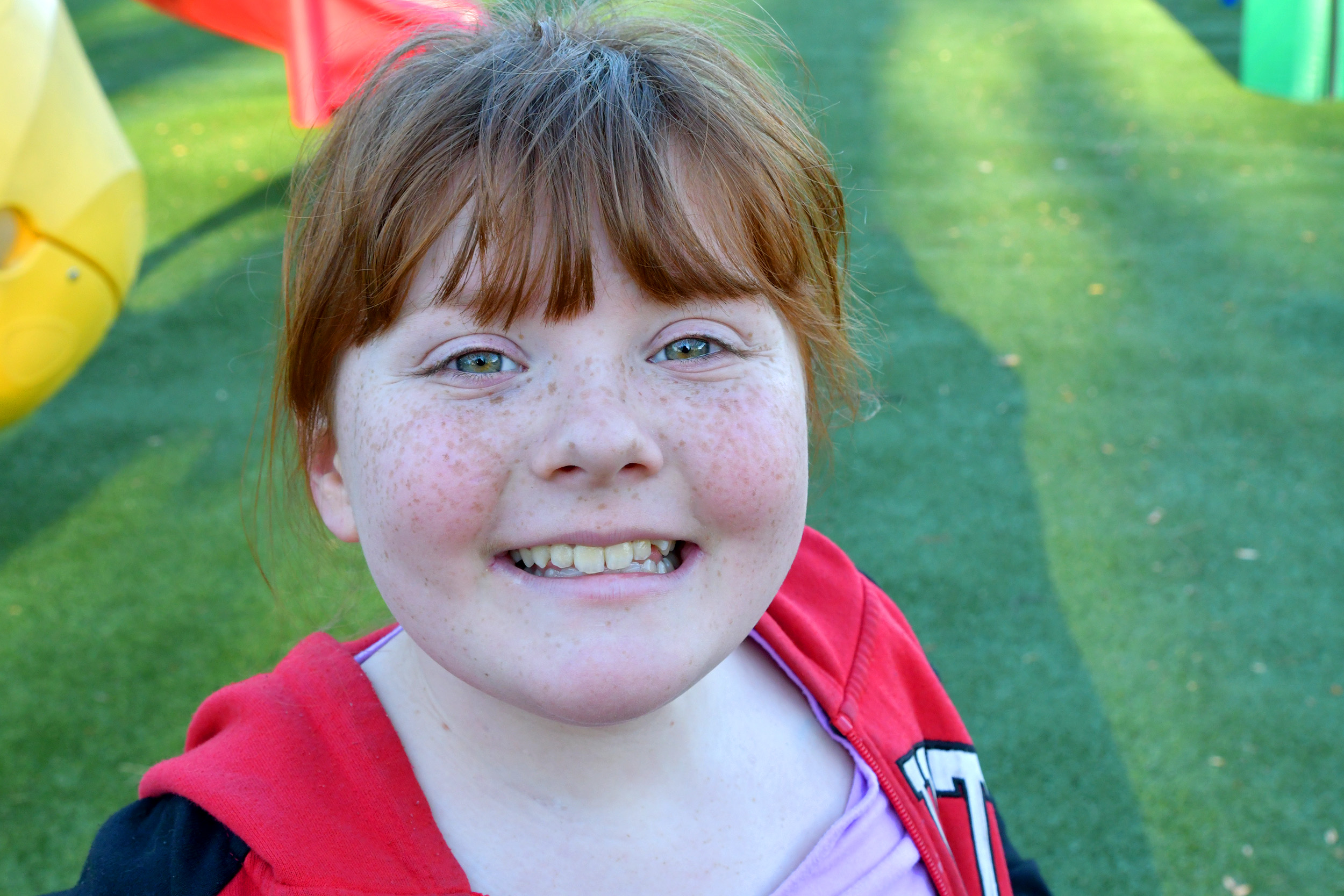 "The Inn is really fun here," Avery says. "There are so many activities to do – playing on the playground, playing outside …"
Avery has loved the many activities your donations make possible, especially dancing, The Inn's summer Camp INNcredible, sailing trips, family dinner nights and musical performances organized by caring volunteers, art and crafts activities, and the chance to catch up on school work with the help of The Inn's educational coordinator.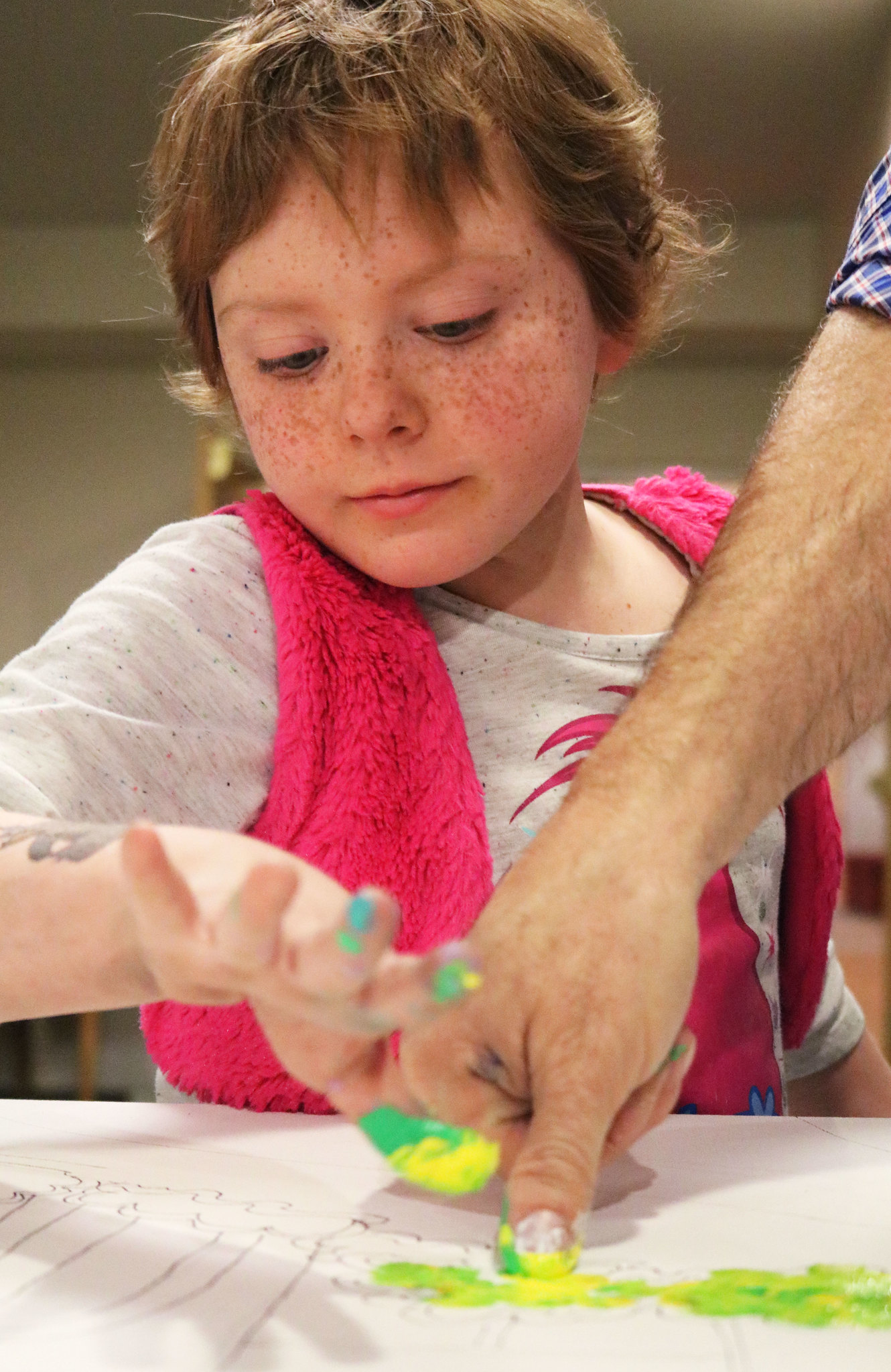 Avery and her family continue to enjoy every stay at The Inn. They are grateful to The Inn's supporters and every activity, meal and free stay you make possible.
"Everybody is so nice here," Avery's mom, Julie, says about The Inn. "We've met several families we've become close to. It's like our own little family here. It's comforting even though we're far from our home. It helps."
Your support allows Avery and families like hers to stay comfortably at The Children's Inn, so they can focus on what matters most – their children's health and the medical care they need. Thanks to caring donors like you, our families never have to worry about paying for lodging, food or finding activities to occupy their time. Your donations to The Children's Inn make childhood possible today and a cure possible tomorrow.
Stay Up To Date
on how The Children's Inn is creating 'A Place Like Home'