Astronaut Answers Children's Questions About Space
Children's Inn resident Cole, 6, of Alabama knew exactly what question he wanted to ask retired astronaut Clay Anderson. When a last-minute medical appointment at the NIH Clinical Center kept him from attending the live video call with Anderson, Cole's little brother, Carson, 3, stepped in to ask his brother's burning question, "Are there aliens in space?"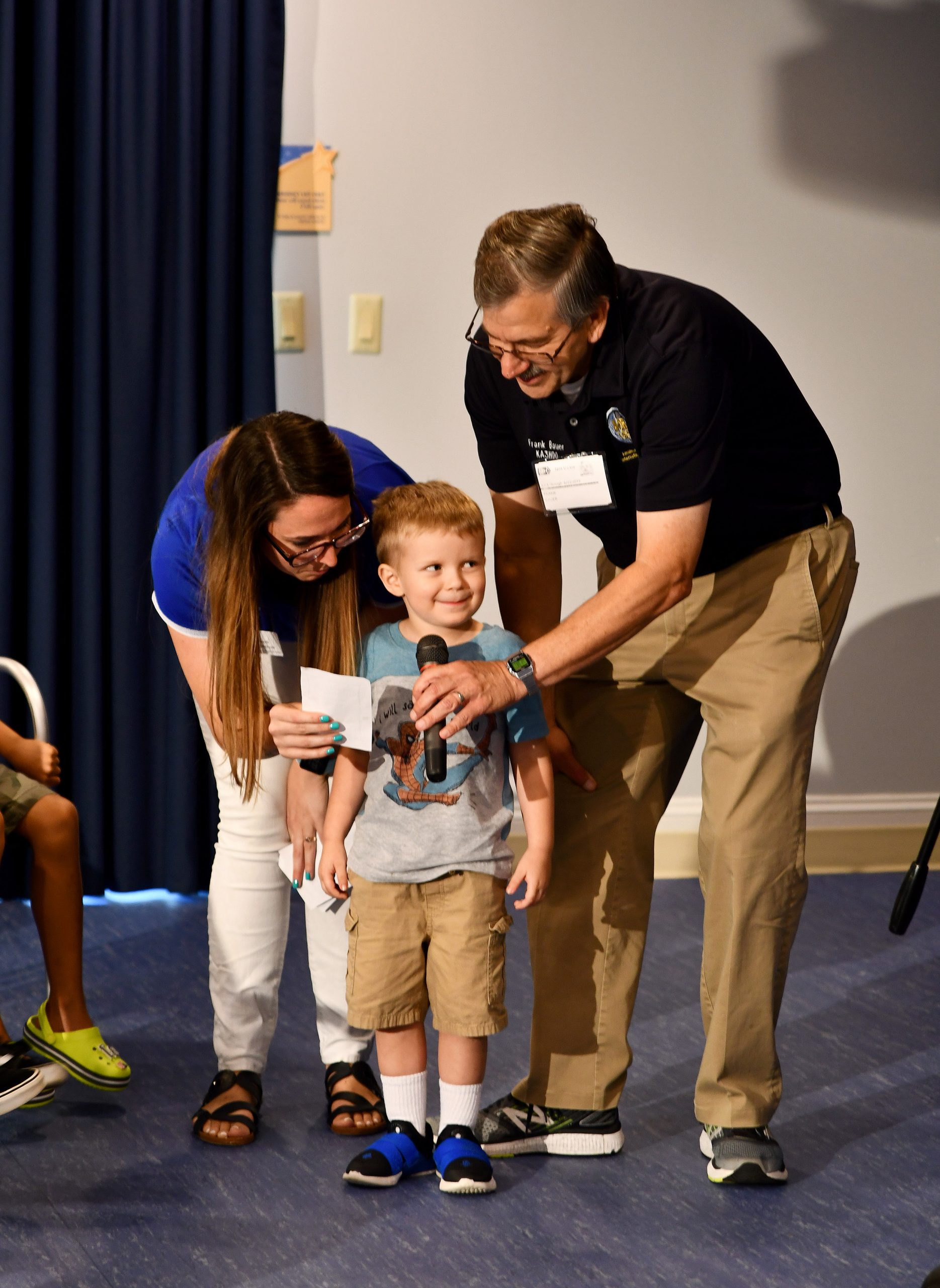 Hearing the question, Anderson's mouth fell open and he threw his hands on his face in a frightful expression, mimicking the angst-ridden face shown in Edvard Munch's iconic "The Scream" painting. The longer he held the pose, the louder the children laughed. When he finally spoke, Anderson replied that he had not seen nor been contacted by aliens while in space. However, he added that he remains open to hearing from them and invites any aliens to call him any time.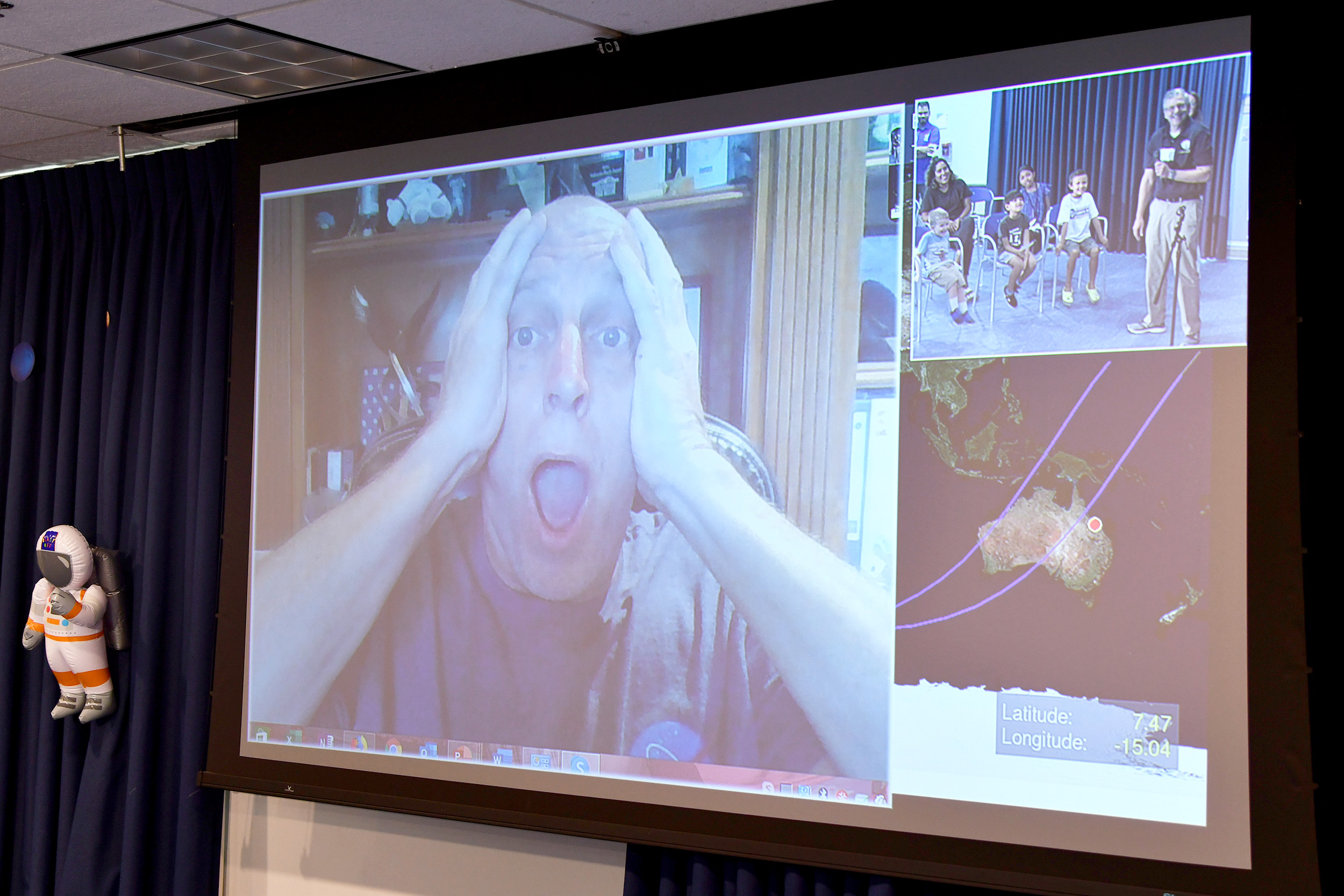 "He was amazing and very funny," says Tori, The Children's Inn's education coordinator. "He made talking about space so much fun for our kids!"
Using a large dose of humor coupled with his vast knowledge of space and experience living on the International Space Station, where Anderson spent 152 days, the former space traveler delighted and amazed children, families and Inn staff as he answered children's long list of questions, including: How do you drink in space? What is the capacity of the International Space Station? What do you do for fun in space? How do you prepare food in space? Does your hair grow faster in space? Does your body change in space? Would you rather live with gravity or without? And more.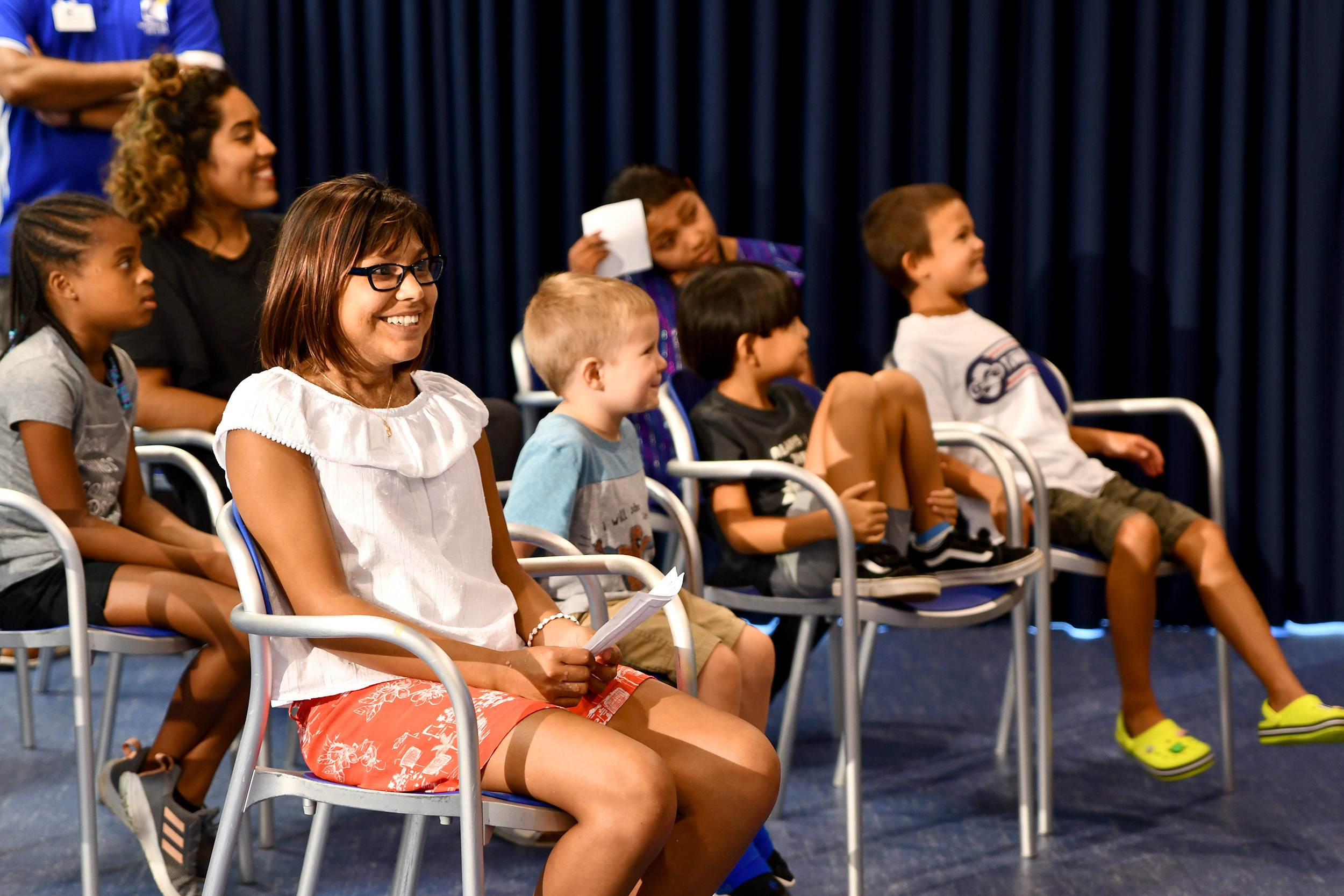 Children learned from Anderson that life in space does cause organs to get squished, but that the effect typically wears off once astronauts return to earth. To keep himself entertained when not working on the ISS, Anderson read books, watched movies, spent lots of time working out, dressed up for Halloween and, once, even wore underwear on his head. He explained that the International Space Station is about the size of a four-bedroom, two-bath house but that astronauts can use all of the space from the floor to the ceiling to float around in. And while that experience was fun, Anderson said he prefers living with gravity because it makes it possible for him to swim in water and play basketball – things he loves doing that are impossible to do in space.
In closing, the astronaut famous for having been rejected 15 times by NASA before finally being accepted, encouraged children to find something that they love doing so that no matter what they'll do, they'll always be doing something they love. He also encouraged them to not give up on their dreams and to keep trying.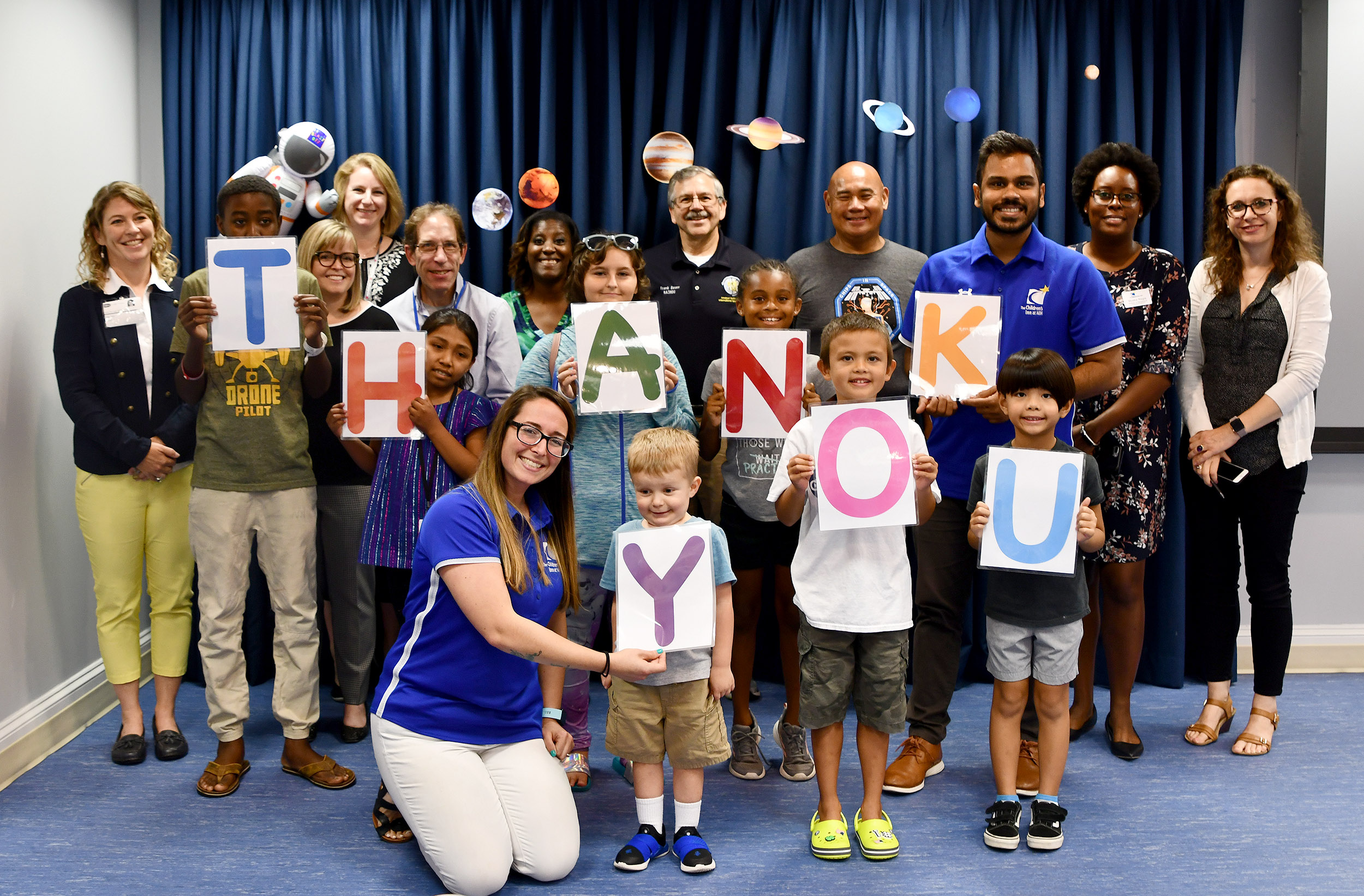 The Children's Inn is grateful to our partnership with NCATS and ARISS as well as amazing supporters like you who make special experiences possible for children staying at The Inn. Interested in the amazing Tissue Chip research NCATS is doing with the help of astronauts on the International Space Station? Click here.
View more photos from the event:
Stay Up To Date
on how The Children's Inn is creating 'A Place Like Home'