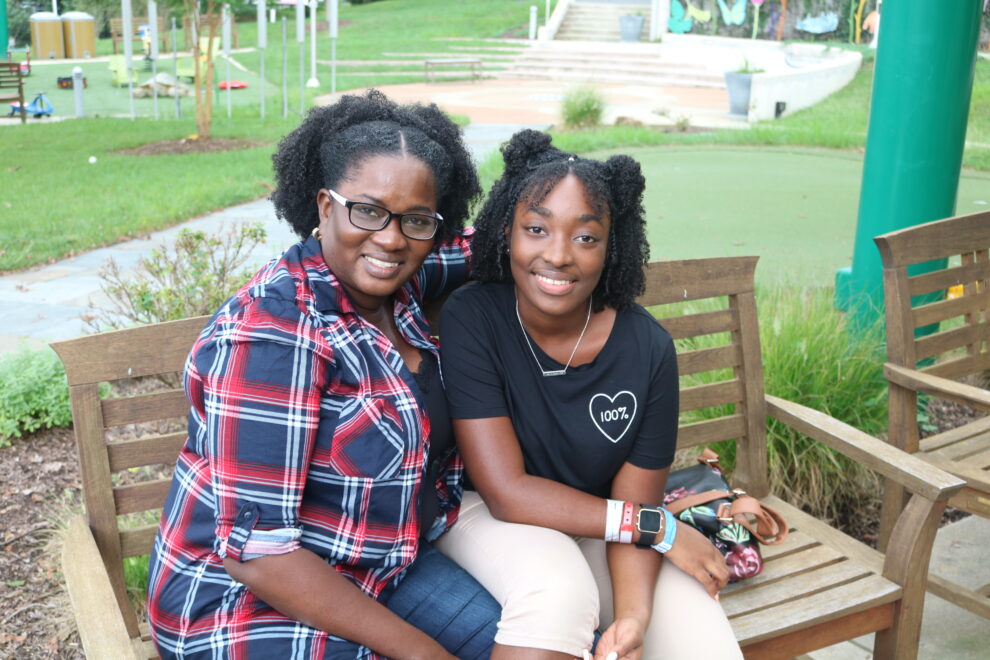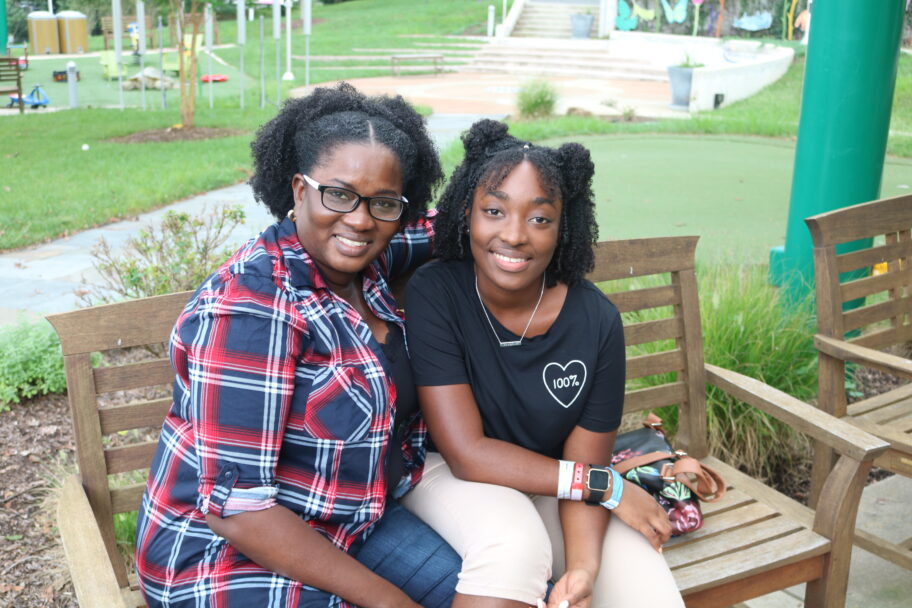 Faithanne Eyes a Future in Global Medicine Thanks to The Children's Inn
The first thing you notice about Faithanne is her smile. The 20-year-old from Trinidad is an outgoing, friendly young woman who splits her time between Trinidad and an aunt's house in Silver Spring, Maryland. She does that in part because she wants to study medicine in the United States but also because it is a convenient place to stay between the treatments she is getting at the National Institutes of Health for a highly rare and difficult-to-treat cancer.
When she was just 10, a growing bump appeared on Faithanne's shoulder, and at first, she and her family assumed it was a bug bite. But an MRI soon revealed that it was one of several cancerous tumors, a cancer called alveolar soft part sarcoma, a rare, slow-growing soft tissue cancer that usually proves difficult to diagnose and treat.
"Because the tumor had metastasized, I was told to take her home and care for her," Faithanne's mom said. "But I don't give up. That's not the kind of person I am." By emailing her daughter's scans to a number of U.S. hospitals, the family was referred to a clinical trial at the National Cancer Institute (NCI).
Faithanne and her parents began making regular trips to NIH, where they would stay at The Children's Inn. She would stay at The Inn for as much as a month at a time while getting treatment at NCI, including a surgery in 2012 to remove tumorous masses from her arm that had impacted her range of motion.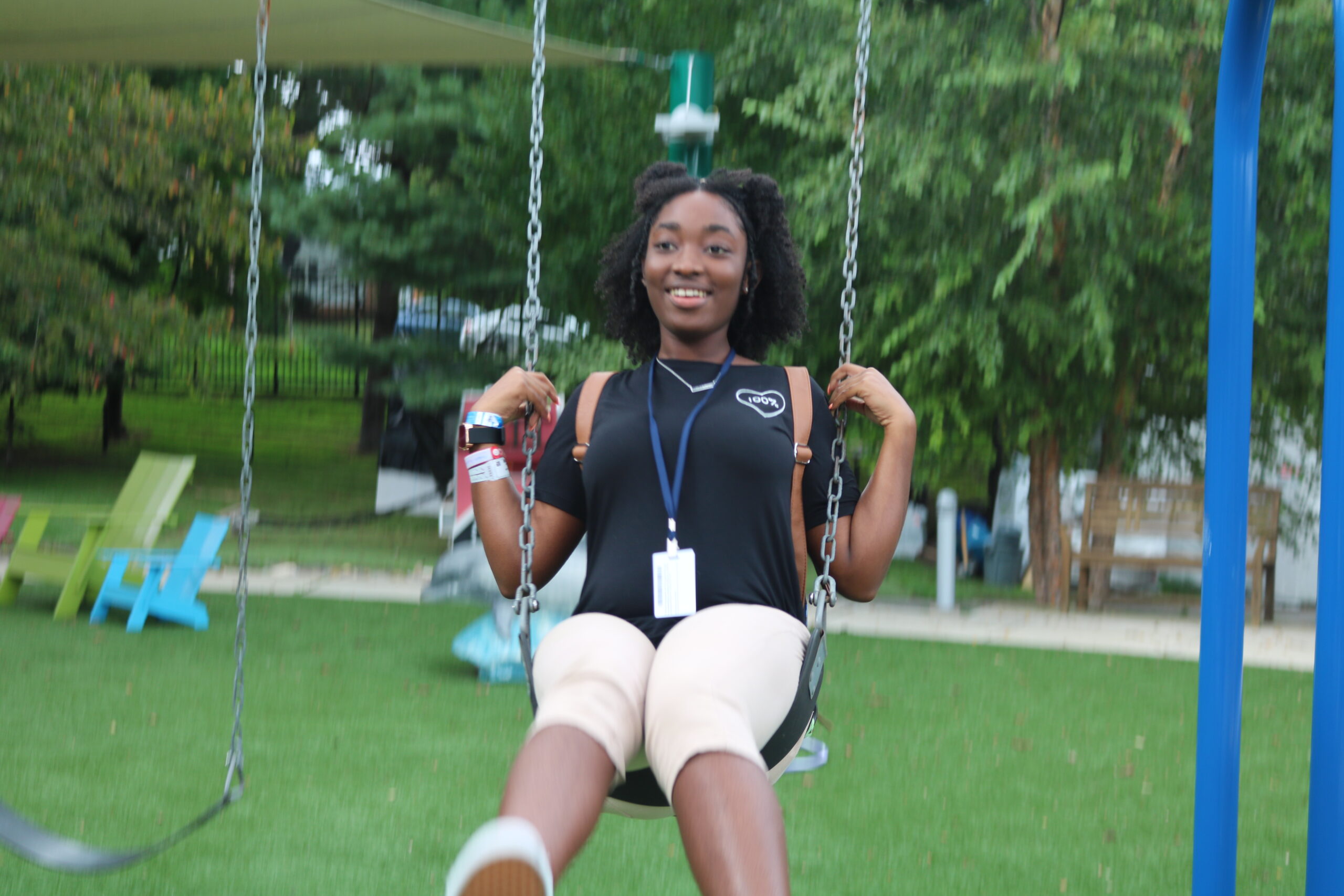 These days, Faithanne's visits to The Inn are not as lengthy, as her treatments usually only take a day or two. But even a decade later, The Inn is still having a profound impact on her future.
While at The Inn, Faithanne recalled meeting other families from all over the world and being captivated by their stories and backgrounds. Now, as a young adult, she has her sights set on a career in medicine or nursing, and she has some specific ideas in mind for what she envisions.
"What made me want to [pursue a career in medicine] was that my mom had challenges having me as a baby," she explained. "I want to give people the opportunity to have kids if they want. I would like to be an obstetrician, or maybe a midwife or a doula, and just be a part of that time in people's lives. And I'd love to be a traveling doctor or nurse who can do this all over the world."
Faithanne wants to travel to Greece in particular. Growing up in Trinidad, she loved the plentiful beaches, and pictures of Greece remind her of home. But travel is still in the future.
"It's been a little bit hard with time, so I haven't started medical school yet," she said. "Right now, I'm just doing the prerequisites of physics, chemistry, and biology."
Her mother's persistence in the face of a life-changing diagnosis brought Faithanne to The Children's Inn, the one place in the world they could get the help they needed thanks to supporters like you. Over time, the hope and warmth she felt at The Inn have inspired her to make the future a brighter one not just at the NIH but all over the world.
Your support allows Faith and her mother to find "a place like home" at The Children's Inn, no matter how often they return to NIH for medical treatment.
You don't have to be a corporate partner to make a difference. Support our families by donating today!
Donate