How Pediatric Clinical Research Can Promote Health Equity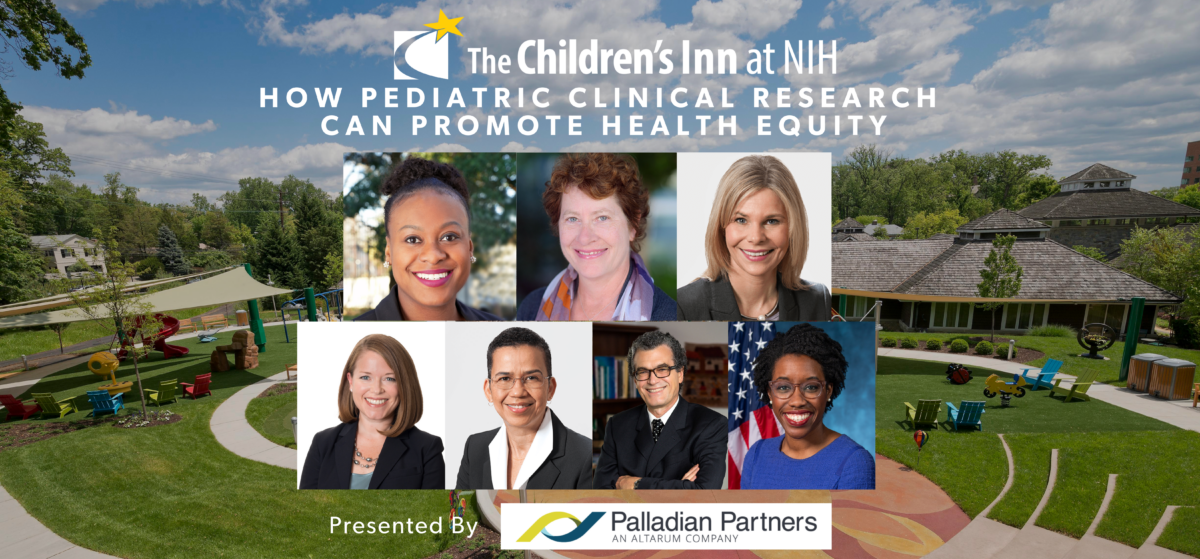 Join leaders from the National Institutes of Health and The Children's Inn at NIH for an insightful conversation about health equity in pediatric clinical research. Learn about why diversifying clinical research can improve health outcomes.
This session will provide a general overview of these topics as well as specific insights into how the NIH and The Children's Inn address health equity in extramural and intramural research as well as in the programs and services provided by The Inn. Throughout the event, participants will hear from NIH leaders and researchers, lawmakers, Inn leaders and families.
Nikita Curry, Supervisor, Office of Patient Recruitment, NIH Clinical Center
Nikita Curry is the supervisor of the Office of Patient Recruitment at the National Institutes of Health (NIH) Clinical Center. The Office of Patient Recruitment serves the NIH Intramural Research Program in identifying and enrolling patients and healthy volunteers. She is responsible for providing resources to patients, healthy volunteers, or referring physicians on how to uncover better ways to treat, prevent, diagnose, and understand human disease. Ms. Curry has more than 7 years of experience in the private sector as a healthcare professional. She is known for driving growth with clinical research, maximizing operational excellence, and delivering financial performance. Nikita is passionate about excellence at home, in her community, and in public service. She received her undergraduate degree in technical and professional studies in allied health from Towson University and her M.H.A in health care administration from the University of Maryland University College.
Michele Kipke, PhD, Professor of Pediatrics, Keck School of Medicine of USC, Co-Director, Southern California Clinical and Translational Science Institute, USC and Vice Chair, Research & Division Chief, Children's Hospital Los Angeles
Dr. Michele Kipke is a Professor of Pediatrics and Population and Public Health Sciences at the Keck School of Medicine at the University of Southern California (USC). In addition, she serves as the Vice Chair of Research and as a Division Chief for the Division of Research on Children, Youth, and Families in the Department of Pediatrics at Children's Hospital Los Angeles, and she co-directs USC's Southern California Clinical and Translational Science Institute. A nationally known public health researcher and policy expert, Dr. Kipke has been intimately involved in the HIV/AIDS epidemic since its onset in the U.S. in the mid-1980's and has made significant scientific contributions to the field of HIV prevention since that time. Early in her career, she studied risk for HIV exposure among injection drug users, developed and conducted the first formal evaluation of an HIV prevention intervention for adolescents in Harlem, and evaluated one of the first needle exchange programs. During the past three decades, Dr. Kipke has conducted NIH-funded behavioral epidemiologic research with at-risk youth populations, as well as health services and health outcomes research to characterize inequities in health in diverse pediatric populations. During the COVID-19 pandemic, Dr. Kipke has led a USC-wide effort, called Vaccinate LA, which includes a digital and multi-media campaign, and community navigation services delivered to residents in low vaccination communities in Los Angeles County, as well as in 34 states throughout the United States. Through this effort, over 400,000 individuals have been vaccinated to date. Targeted public health interventions are also being developed to increase pediatric vaccinations. To date, Dr. Kipke has authored over 100 publications and lectured nationally and internationally.
Dr. Kipke currently serves as the Chair for NIH's HIV/AIDS Intra-and Inter-personal Determinants and Behavioral Interventions Scientific Review Committee. She was elected to the Pediatric Society for Research and the American Pediatric Society, she has served in numerous national leadership roles and professional and advisory boards, and she has received countless awards, including USC's highly esteemed Associates Award for Creativity in Research and Scholarship. In 2021 she was recognized by Los Angeles Business Journal as a Women of Influence in Healthcare.
Dr. Kipke received her doctorate from the Albert Einstein College of Medicine of Yeshiva University and completed her postdoctoral training at Children's Hospital Los Angeles. She served as the Director of the National Academies' Board on Children, Youth and Families, and participated as a Fellow in the prestigious Executive Leadership in Academic Medicine Program for Women (ELAM). Dr. Kipke has been elected to the South Pasadena Unified School District's Governing Board since 2008 and served as President of the Governing Board in 2011, 2015, and 2020. Dr. Kipke has also served on other Boards and served as a Court Appointed Special Advocate (CASA) for children in child protective care.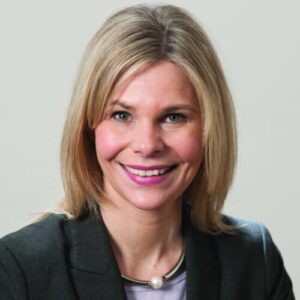 Jennie Lucca, CEO, The Children's Inn at NIH
Jennie Lucca is a seasoned human services professional with more than 20 years of experience working in the nonprofit sector. She previously served as The Inn's Chief Program and Services Officer, where she oversaw the daily management of resident services, family programs and facility operations.
Jennie's career began in Anchorage, Alaska working for The Arc of Anchorage, an organization dedicated to serving individuals with disabilities. Since that time her focus has primarily been on developing and managing family support programs in community and health care settings. She is passionate about supporting families during times of significant stress and has been acknowledged for her compassion, dedication and strategic leadership.
Jennie has a Bachelor of Arts in Child Psychology from the University of Minnesota and a Masters in Social Work with a focus on Policy, Planning and Administration from The Catholic University of America.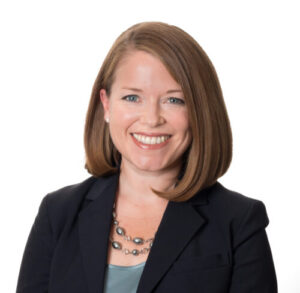 Beth Maloney, Children's Inn Board Member
Named a Rising Star by Federal Computer Week, Beth Maloney has more than 20 years of experience focused on digital solutions for government and private-sector clients. After starting her career with Andersen Consulting, Ms. Maloney was a key contributor to the growth of two Internet start-up companies in the late 1990's and early 2000's. Ms. Maloney translated her Internet start-up experience to leadership roles in online publishing and now health communications. She considers her current role as an ideal combination of her passion for business, technology, communications, health, and contributing to the well-being of others.

Ms. Maloney remains active in the communications and technology network within Washington, DC, serving as a past executive officer of the board of the Armed Forces Communications and Electronics Association Bethesda Chapter and as the first and founding president of The Children's Inn at the NIH Young Ambassadors Council from 2011 to 2015. She joined the board of directors of The Children's Inn at NIH in 2012 and currently serves as the immediate past chair of the board. She co-founded the local DC Health 2.0 Meetup in 2009 and served as event moderator for four years before the pandemic disrupted events. She is also an active member of the Washington D.C./Baltimore Chapter of the Young Presidents Organization. Ms. Maloney graduated from American University with a bachelor's degree in international business and marketing with a minor in Spanish. She enjoys life in DC with her husband and three children.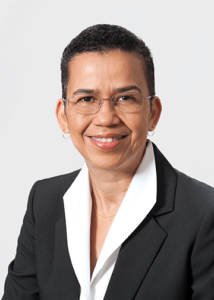 Cathy Morales, Chief Programs and Services Officer
Cathy Morales is a committed public health professional, experienced in non-profit management, stakeholder engagement, and program and project development and management. She previously served as the National Program Director for the National REACH Coalition, where she was responsible for the development and implementation of organizational and programmatic goals.
Cathy earned a Bachelor of Science in Human Services from Lesley College in Cambridge, MA. She also earned a Masters of Business Administration from Northeastern University in Boston and was awarded a Certificate of Recognition from Boston University's School of Public Health.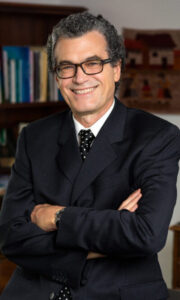 Eliseo J. Pérez-Stable, M.D., Director, National Institute on Minority Health and Health Disparities, NIH
Eliseo J. Pérez-Stable, M.D. is Director of the National Institutes of Health's National Institute on Minority Health and Health Disparities (NIMHD), which seeks to advance the science of minority health and health disparities research through research, training, research capacity development, public education, and information dissemination. Before coming to NIH in 2015, Dr. Pérez-Stable was at the University of California, San Francisco (UCSF), where he was professor of medicine, practiced general internal medicine, and was chief of the Division of General Internal Medicine. His research interests include improving the health of racial and ethnic minorities and underserved populations, advancing patient-centered care, improving cross-cultural communication skills among clinicians, and promoting diversity in the biomedical research workforce.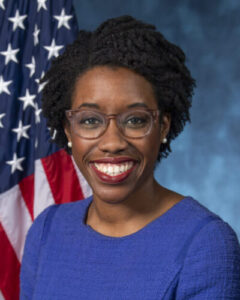 Rep. Lauren Underwood (IL-14), United States House of Representatives
Congresswoman Lauren Underwood serves Illinois' 14th Congressional District and was sworn into the 116th U.S. Congress on January 3, 2019. Congresswoman Underwood is the first woman, the first person of color, and the first millennial to represent her community in Congress. She is also the youngest African American woman to serve in the United States House of Representatives.
Congresswoman Underwood serves on the House Committee on Veterans' Affairs, and the House Committee on Appropriations. Congresswoman Underwood co-founded and co-chairs the Black Maternal Health Caucus, which elevates the Black maternal health crisis within Congress and advances policy solutions to improve maternal health outcomes and end disparities. She also serves on the House Democratic Steering and Policy Committee. Rep. Underwood is a member of the Future Forum, a group of young Democratic Members of Congress committed to listening to and standing up for the next generation of Americans, the Congressional Black Caucus (CBC), and the LGBT Equality Caucus. As a strong supporter of addressing the gun violence epidemic, Congresswoman Underwood is a member of the Gun Violence Prevention Task Force.
Prior to her election to Congress, Congresswoman Underwood worked with a Medicaid plan in Chicago to ensure that it provided high-quality, cost-efficient care. She served as a Senior Advisor at the U.S. Department of Health and Human Services (HHS), helping communities across the country prevent, prepare for, and respond to disasters, bioterror threats, and public health emergencies. As a career public servant at HHS, she helped implement the Affordable Care Act — broadening access for those on Medicare, improving health care quality, and reforming private insurance. Congresswoman Underwood also taught future nurse practitioners through Georgetown University's online master's program. Congresswoman Underwood is a graduate of the University of Michigan and Johns Hopkins University. She graduated from Neuqua Valley High School and is a lifelong Girl Scout. She resides in Naperville, Illinois.
Presented By

Contributing Sponsors