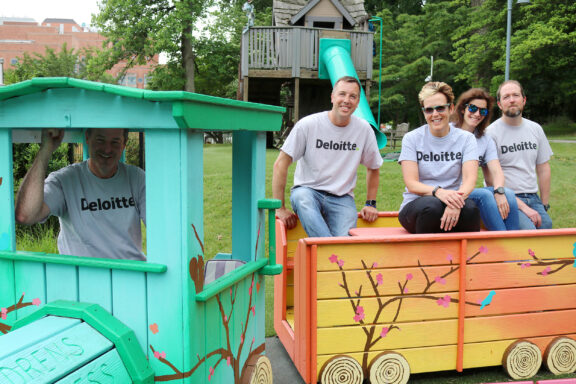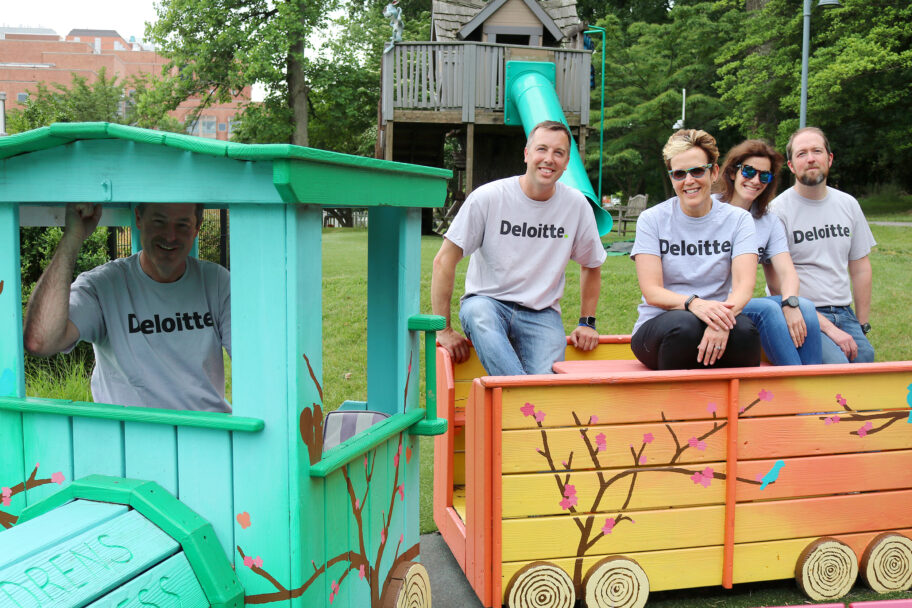 Deloitte Makes a Difference
For the past 20 years, Deloitte Consulting LLP has demonstrated an unwavering commitment to the mission of The Children's Inn – in particular, by responding to evolving family support needs for pediatric research and clinical care. As one of our longest-standing and most loyal supporters, Deloitte has contributed financial services, regularly volunteered to serve meals at The Inn, provided IT assistance, and championed our individual and collective Diversity, Equity, and Inclusion (DEI) journey. In 2019, Deloitte also donated pro-bono services to create an NIH patient journey map so that we can better support Inn children and families.
We are proud to recognize Deloitte's dedication to The Inn community. Deloitte's Beth Meagher, Vice Chair – US Federal Health Sector Leader, has been an active member of The Children's Inn Board of Directors since 2019. "It was a complete honor to join the Board, and then to join the efforts around Diversity, Equity, and Inclusion. It's clear that the community The Inn fosters is such an important part of the medical journey for so many."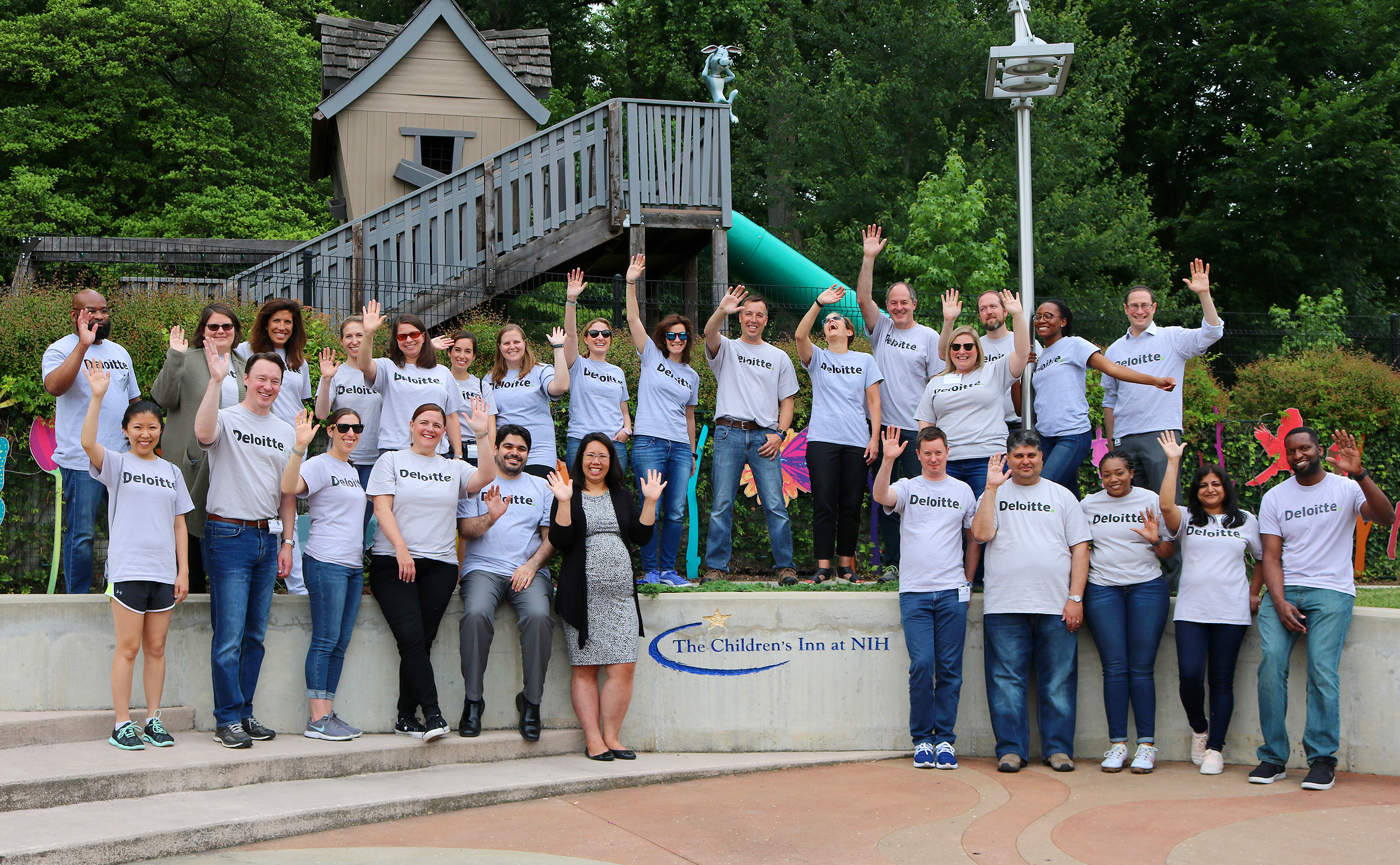 Working with The Inn's Board of Directors, Deloitte established a goal that individual and collective commitment to DEI should be tangible, actionable, and designed with Inn families as the focus. Through continuous engagement, education, and immersion into core DEI topics, as well as developing critical strategic and tactical priorities, our Board has made substantial progress toward this goal.
Additionally, as part of our organization-wide focus on racial justice and equity, allyship, and diversity, The Inn partnered with Deloitte to conduct staff conversations on critical DEI topics like Unconscious Bias, Allyship, and Approaching Difficult Conversations. Each engagement session aimed to provide opportunities to deepen engagement and help empower our staff to affect change both personally and professionally. These conversations allowed Inn staff members to reflect on the events of the last year, process changes, and re-commit to their ongoing DEI journey.
We are sincerely grateful for Deloitte's guidance, leadership, and support on our Diversity, Equity, and Inclusion journey and their ongoing commitment to supporting The Inn's mission.
You don't have to be a corporate partner to make a difference. Support our families by donating today!
Donate