Excitement for The Children's Inn's annual Christmas in July event had been building for days. About 50 children of all ages eagerly awaited the moment they would meet Santa and about 20 Montgomery County Police Department officers to assist them in shopping for toys and more at the Target store at RIO Washingtonian Center in Gaithersburg, Maryland, using gift cards donated by caring Children's Inn supporters like you.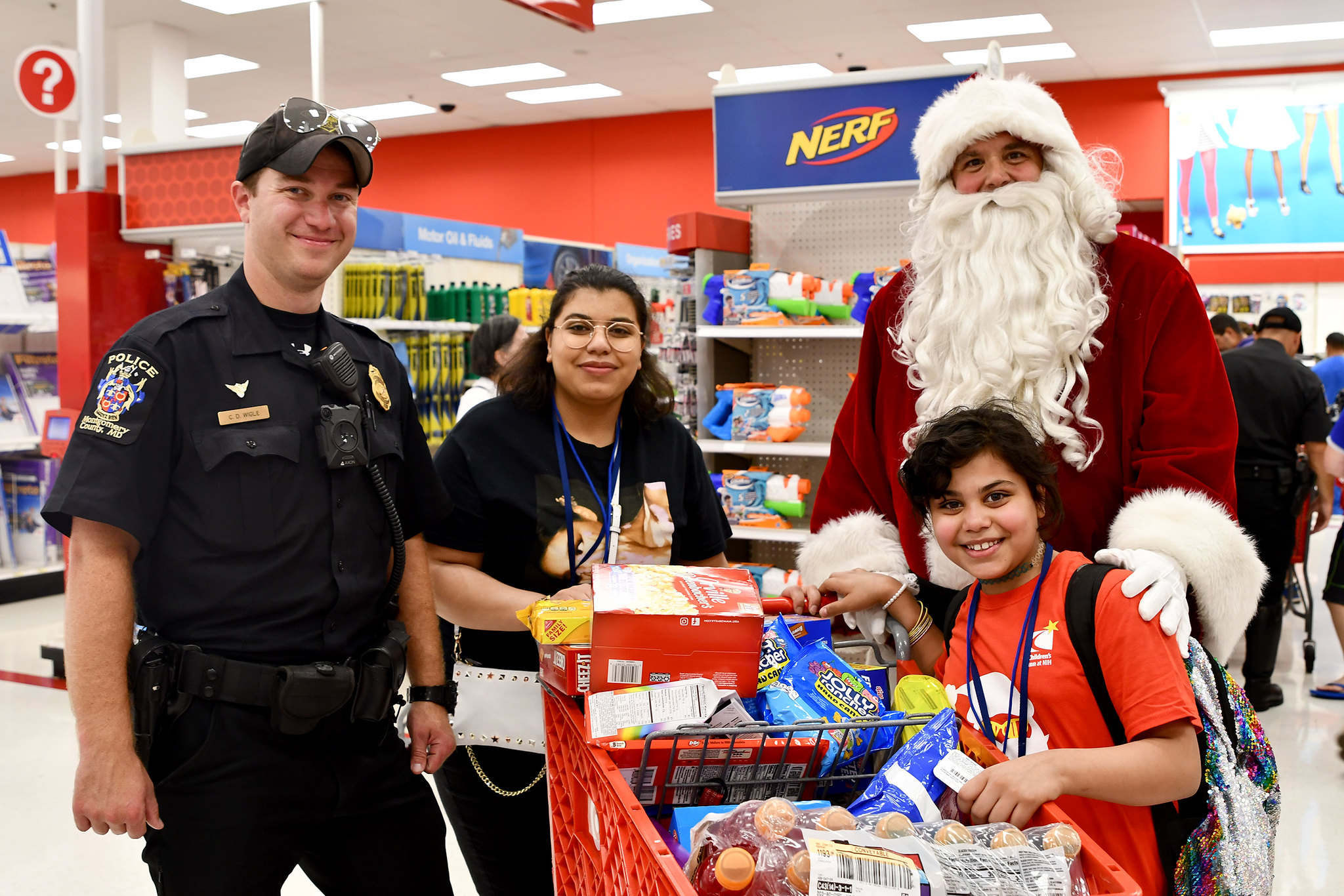 When Christmas in July finally came, children and family members boarded two large buses decorated for the seasonal event and sped through the Washington area's notoriously thick rush hour traffic as motor officers stopped cars to guide the motorcade through clogged roads and busy intersections.
"It's awesome to make this special event for our kids – to lift them up," the father of Mooni, 16, of Saudi Arabia, says. "It's exciting, honestly. This is the first time to be in a motorcade. I was surprised, honestly, where everybody looked behind at us stopped so we could pass. It's amazing – amazing."
Arriving in record time at their destination, individual children paired up with the MCPD officers, including Lieutenant David McBain Jr., to storm through Target's toy section in search of the perfect mid-summer Christmas gift.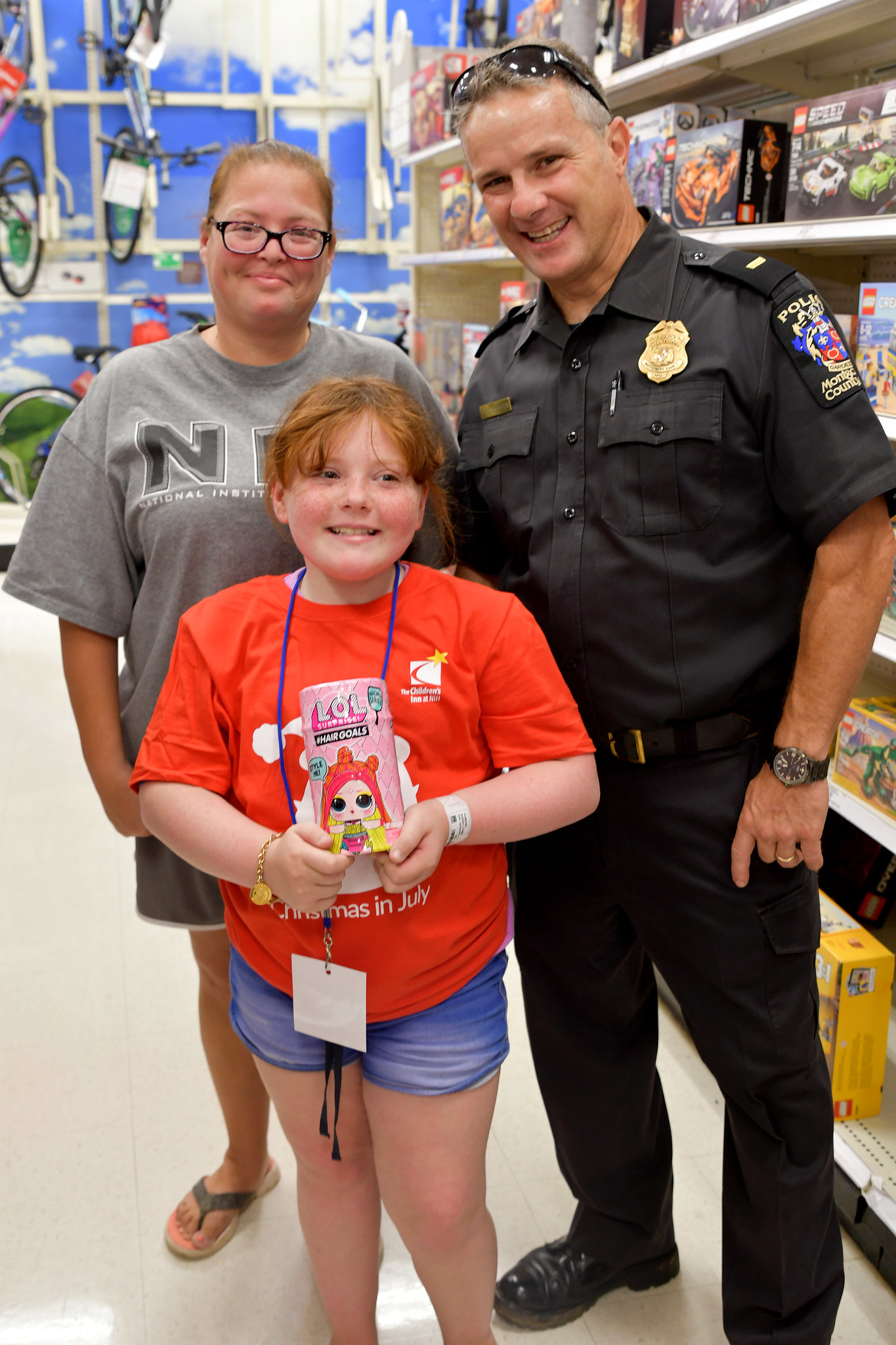 Dean, 6, from Connecticut, enjoyed the Christmas in July celebrations, including the activities leading up to the special event: "I liked making the gingerbread house and the marshmallow snowmen," he says. He and his mom plan on making gingerbread houses when they get back home, regardless of the season.
Target at RIO Washingtonian Center also treated Children's Inn kids to free slushies and additional gift cards for more toy shopping.
After the shopping spree, police officers escorted the kids and their families to a local restaurant for a pizza dinner.
"Volunteers and donors are the ones who make childhood possible for seriously ill children who participate in clinical trials at the NIH," says Laura King, senior director of community engagement, The Children's Inn. "We are so grateful to all those caring people who donated gift cards, to Target in Gaithersburg for adding additional gift cards and to the Montgomery County Police Department for giving of their time to make our children and parents feel so very special and showing them how much they care about children with serious medical conditions – thank you!"
Thank you for giving seriously ill children special moments of joy that they and their families will treasure forever. To make more moments of joy possible, please make a gift now or become a monthly donor. Until Sept. 10, your gift will go even further thanks to a matching gift grant provided Merck Company Foundation that will double your donation, dollar for dollar.
View more photos from the event below: