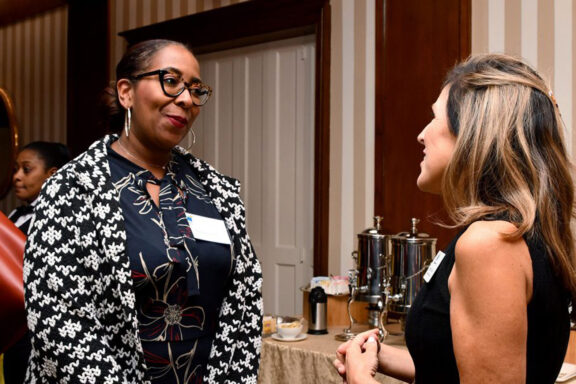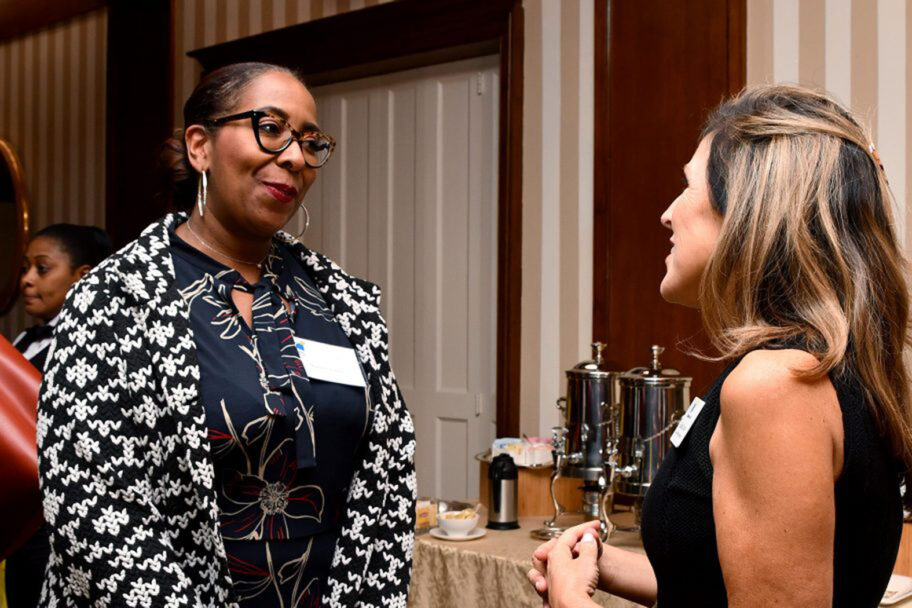 Women for The Inn
Established in October 2018, the Women for The Inn (WINN) Community is a dynamic group dedicated to supporting The Children's Inn, especially during the pandemic when there is such a great need for additional resources to keep Inn families safe and healthy. Joining this group provides members with the opportunity to connect with healthcare luminaries, volunteer their time, donate (and direct) funds towards Inn projects, and network with like-hearted women.
Under the leadership of co-chairs Lois Alperstein and Julie McPherson, WINN brings together women who embrace The Inn's mission and want to maximize their ingenuity, personal philanthropy, and professional networks to provide meaningful support to Inn families.
The impressive FY21 WINN Quarterly Meeting keynote speakers included the following nationally recognized NIH female leaders:
Christine Grady, M.S.N, Ph.D., Senior Investigator, Chief of the Department of Bioethics, NIH Clinical Center
Janine Austin Clayton, M.O., FARVO, Associate Director for Research on Women's Health, NIH Office of Research on Women's Health
Julie Ledgerwood, D.O., Deputy Director, National Institute of Allergy and Infectious Diseases
Shelli Avenevoli, Ph.D., Deputy Director, National Institute of Mental Health
In addition to informative and interactive WINN Quarterly Meetings, the community hosted a wide variety of programs to educate and entertain Inn families. FY21 WINN virtual events included a Paint and Sip Night, a gardening/landscaping activity, a cooking demonstration, and more.
Additionally, members asked for ways to engage their children and grandchildren in supporting The Inn's mission. Special virtual engagement opportunities were created, such as making Thoughtful Treasures for Inn children's mailboxes and reading during our WINN-sponsored Pets & Pajamas program with stories for children residing at The Inn and home.
Each September, in consultation with Inn leadership, WINN members decide how the combined membership donations will be allocated for the coming year. In FY21, members voted to fund The Inn's Feeding Families program, which provided approximately two months of individually wrapped catered meals from local restaurants to keep Inn residents as safe as possible during the pandemic. WINN members also voted to fund components of The Inn's newly remodeled E Kitchen, including small appliances, baking items, cookware, and more.
To learn more about the WINN Community, including ways to join, please visit WINN.
Show your gratitude for The Inn by donating today!
Donate