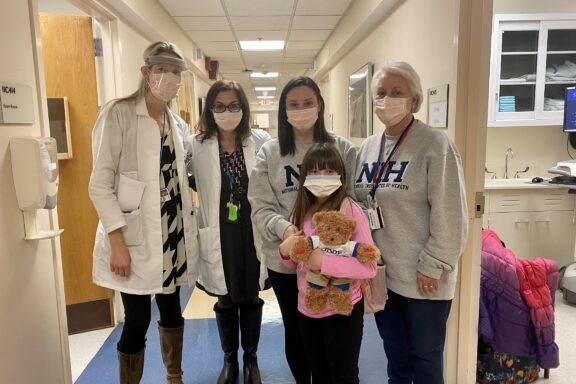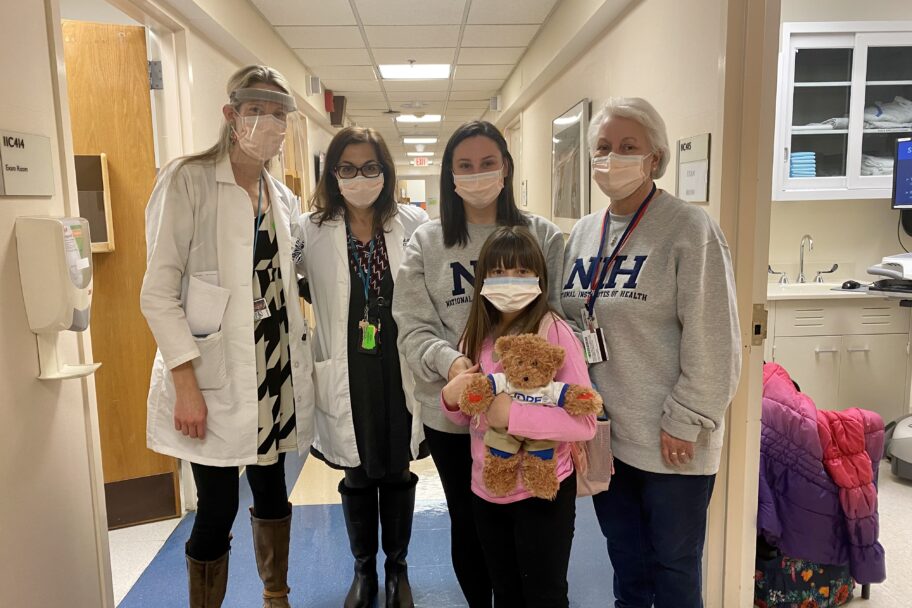 A Family's Battle Against CTLA-4 Deficiency
Vivianne's uncle suffered debilitating medical symptoms for years until he was finally referred to the NIH. His NIH medical team diagnosed him with CTLA-4 deficiency, a rare disorder that severely impairs the normal regulation of the immune system, resulting in intestinal disease, respiratory infections, and other autoimmune issues that affect the thyroid, blood, skin, and joints. The following year, several other family members tested positive, including Vivianne and her mother, Monique.
In 2017, Vivianne, accompanied by Monique, traveled from Texas to the NIH and The Children's Inn to begin her medical journey. A year later, she was diagnosed with hypothyroidism. Otherwise known as underactive thyroid disease, hypothyroidism is a condition in which the thyroid gland does not produce sufficient hormones that the body needs to function. An NIH study notes that nearly 5 out of 100 Americans ages 12 years and older have hypothyroidism.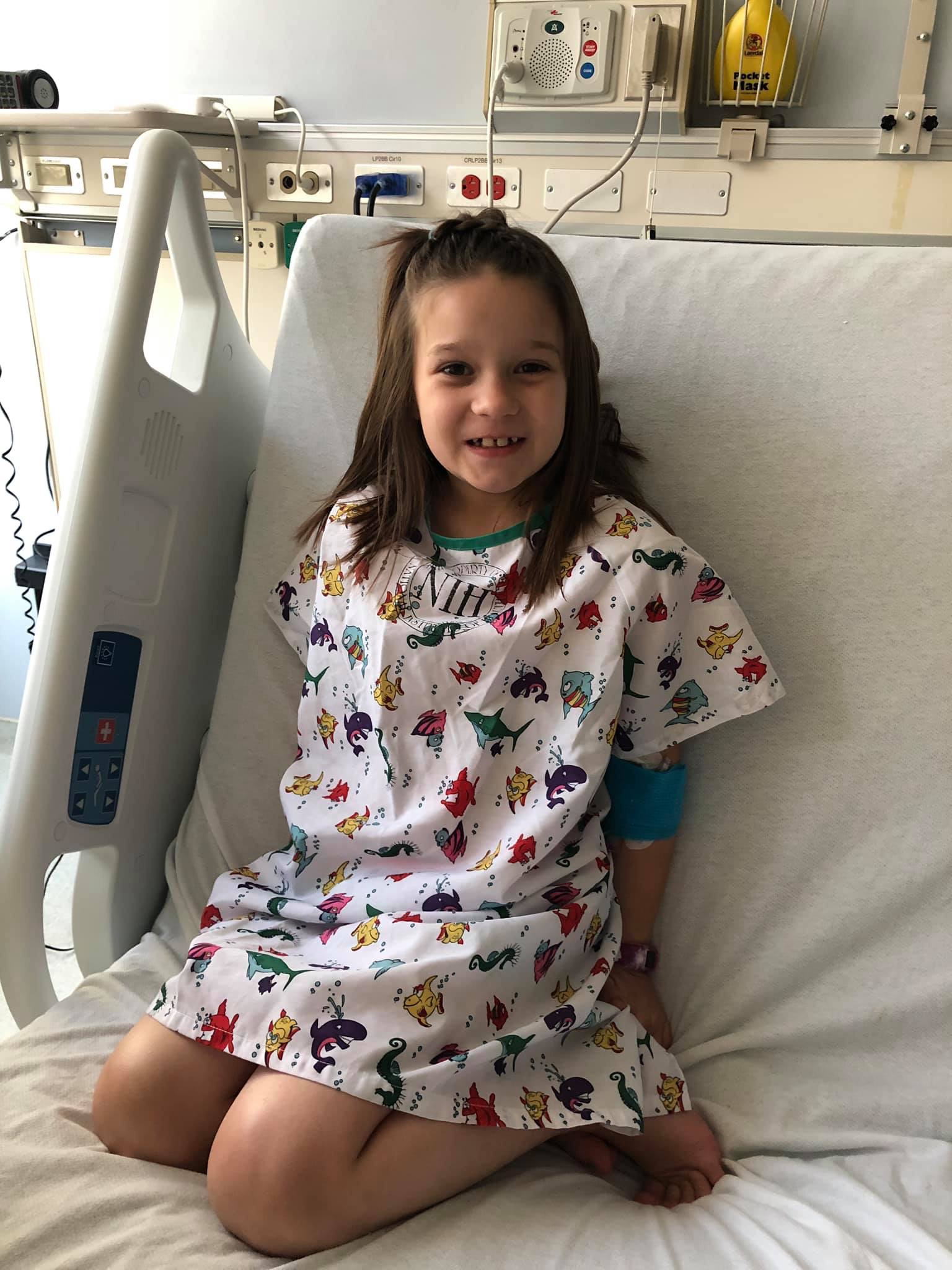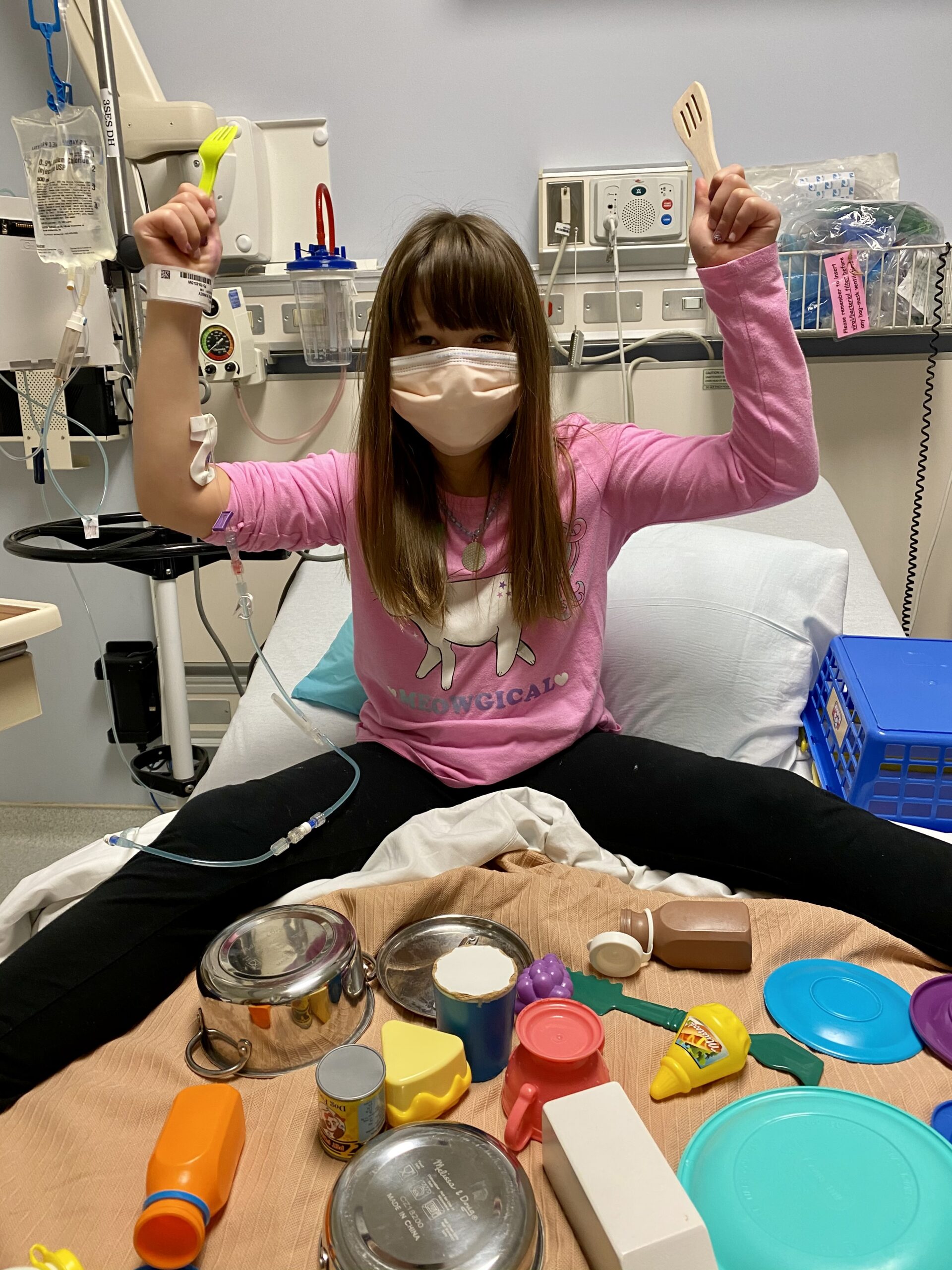 The young girl's health would take a turn for the worse when Dr. Uzel from the National Institute of Allergy and Infectious Diseases (NIAID) detected Type 1 diabetes. As a result of her deteriorating health, Vivianne had to return to the NIH, and The Inn, for medical treatment every two weeks, disrupting her school schedule. Vivianne is currently taking seven medications to manage her CTLA-4 deficiency and has a continuous glucose monitor that's helping control her diabetes. Despite these challenging circumstances, Vivianne stays focused on her schoolwork and remains a straight-A student.
After more than 20 visits during the last four years, The Inn has truly become Vivianne's "place like home." Before receiving her IV infusions, Vivianne, now age 10, will race to her mailbox in the lobby of The Inn to discover what Thoughtful Treasure surprise is waiting for her. Spending time with Zilly, The Inn's therapy dog, makes her miss her British Labrador at home a little less. "She's fluffy just like Bree Bree," exclaimed Vivianne. One of the family's most recent experiences at The Inn was a Christmas in July event, when members of the local Montgomery County Police Department visited in a motorcade, led by Santa, to greet the children and distribute special gifts.
During their recent monthly checkup, the family received encouraging news regarding Vivianne's Type 1 diabetes. "As parents, our message of hope for Viv has always been to look at what you have, not what you don't have. You have the best doctors in the United States taking care of you. You get to go to the NIH," Monique shared. This brave mother has lost five family members after they failed to get an early diagnosis of their CTLA-4 deficiency, and she thanks God Vivianne is in the best hands as NIH doctors continue to treat her rare disease.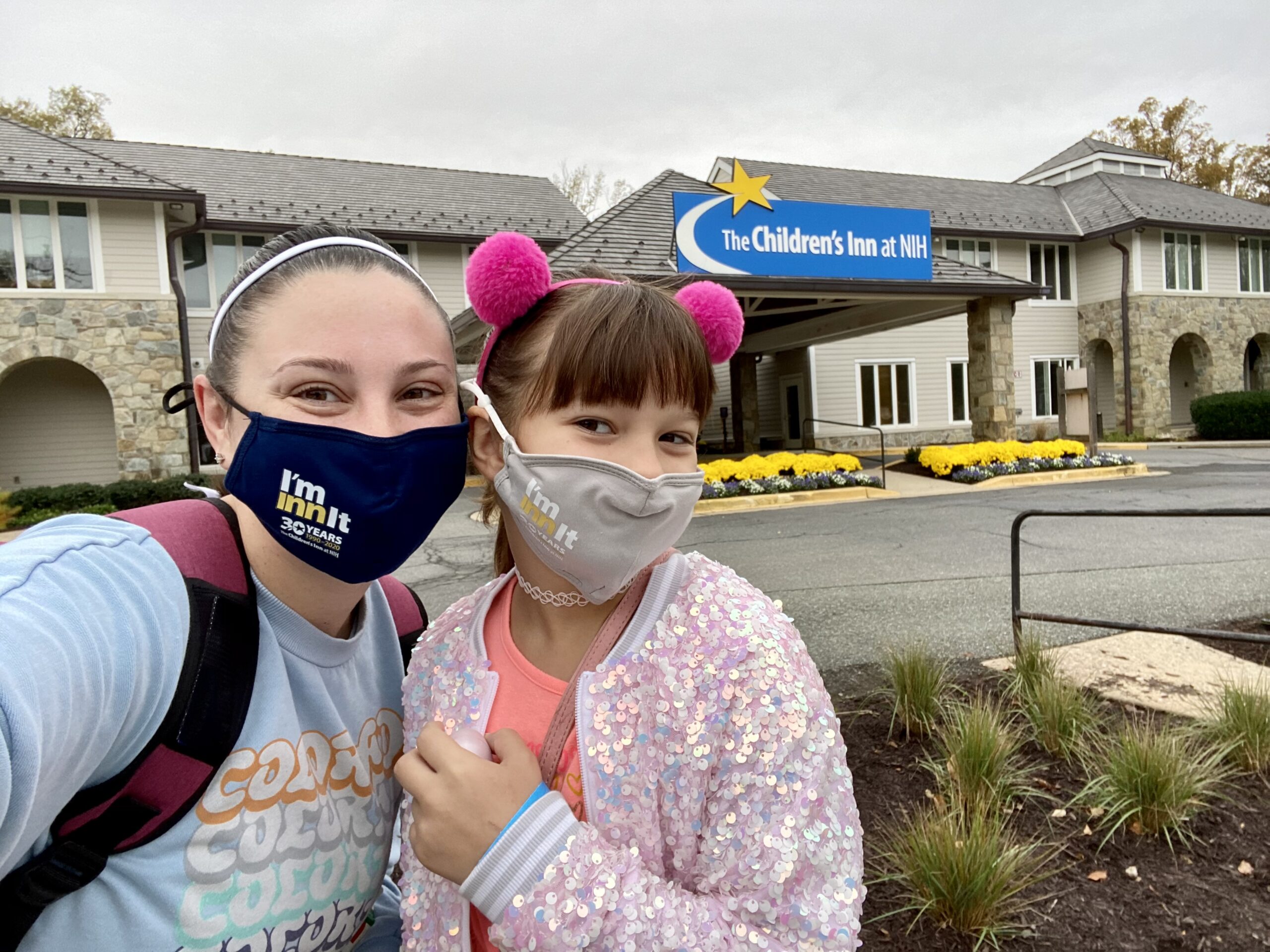 Support the families of The Children's Inn by donating today.
Donate