Your Gifts Bring Joy, No Matter the Size
Carson standing next to his child size Tesla
Spring is officially here – the perfect time for Carson, 3, and other children at The Inn to zip around our beautiful outdoor park in our brand-new Tesla Model S for Kids.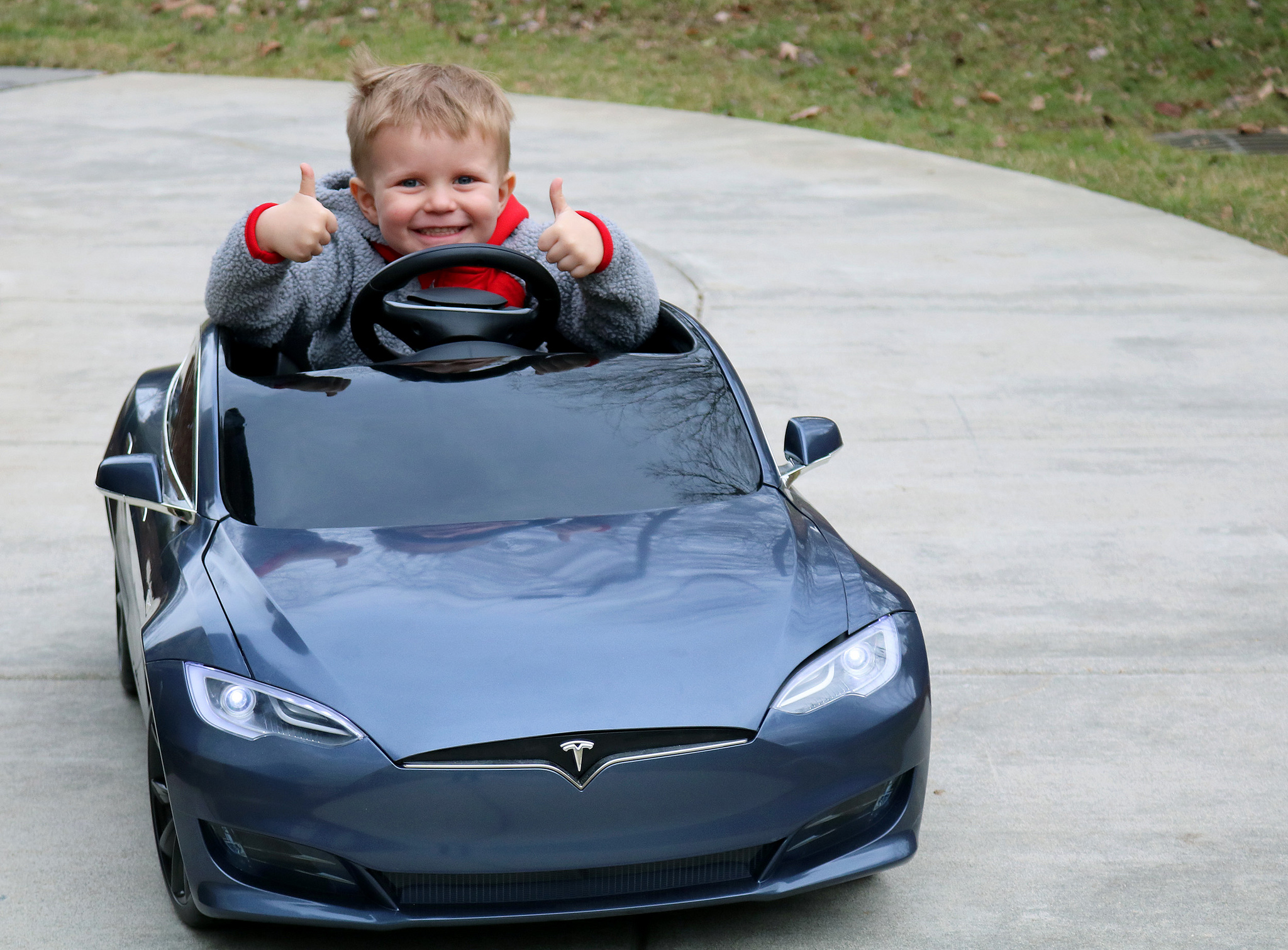 Carson driving a mini Tesla at The Inn
The children's version of the battery-powered car is a gift from Alli Marmon and her fiancé, Matt Sherman, who learned about The Children's Inn through Alli's dad, Lou Marmon.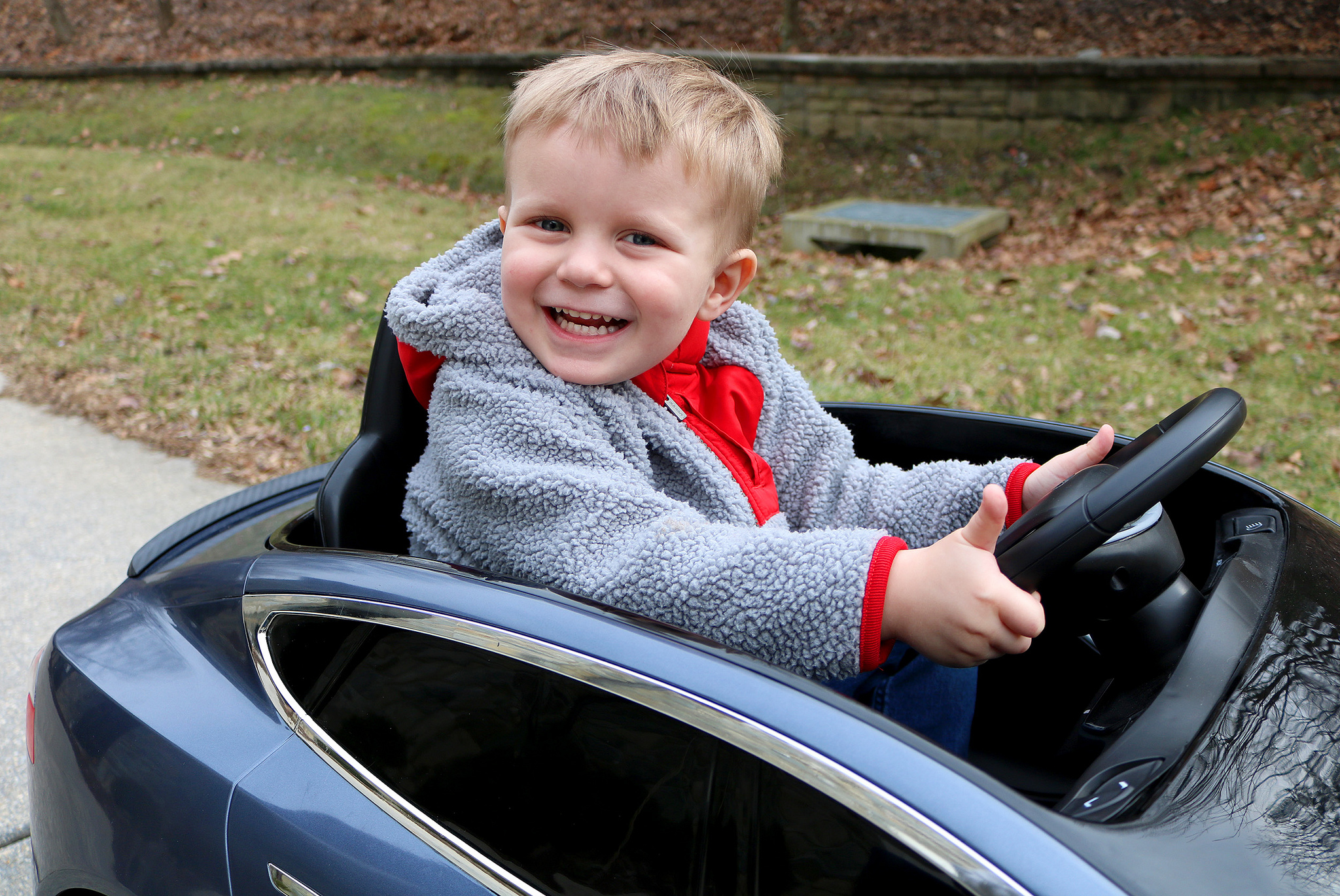 Carson happily drives around a new mini Tesla for The Inn
As co-founder of the Rock and Roll for Children Foundation, which organizes an annual concert that benefits The Children's Inn, Lou and Jon Belinkie's charity has raised more than $200,000 for The Inn over the course of four years. They are looking to increase their support of The Inn with this weekend's Martina McBride concert set for Sat., March 23, at 7 p.m. at The Fillmore in Silver Spring.
Did you know you can support The Children's Inn through a simple text message? Simply text 501501.
Stay Up To Date
on how The Children's Inn is creating 'A Place Like Home'