Halloween at The Inn Means Costumes, Candy and Tons of Fun
Thanks for making Halloween at The Inn fun! Even though our children and young people had to spend Halloween away from home to get medical treatment at the NIH, you made sure they had the chance to pick out costumes and go trick-or-treating. View these photos to see the joy you brought!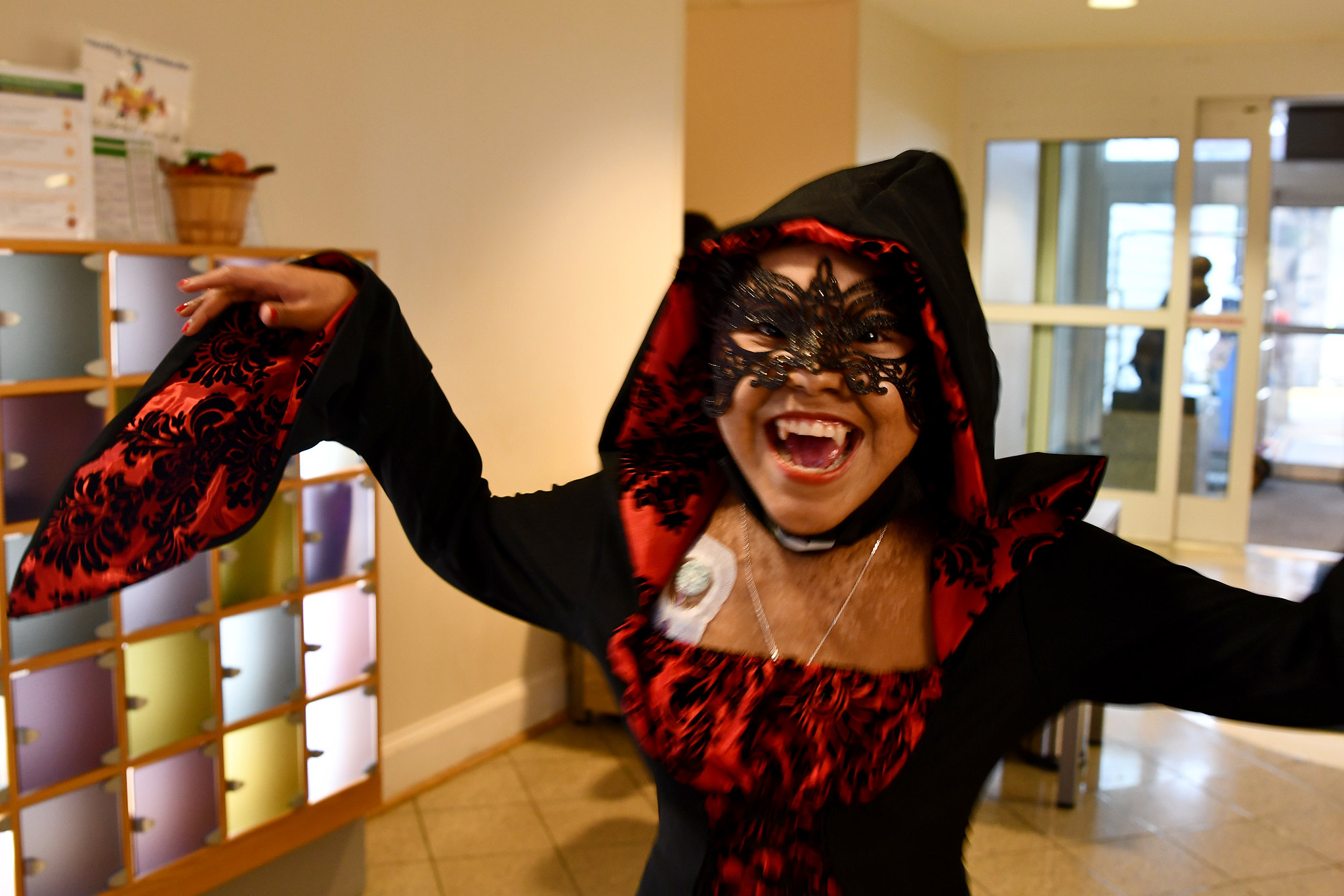 After undergoing a bone marrow transplant for a rare immune deficiency, Emi is celebrating her newfound health as a vibrant vampires. Can you see her eyes sparkle?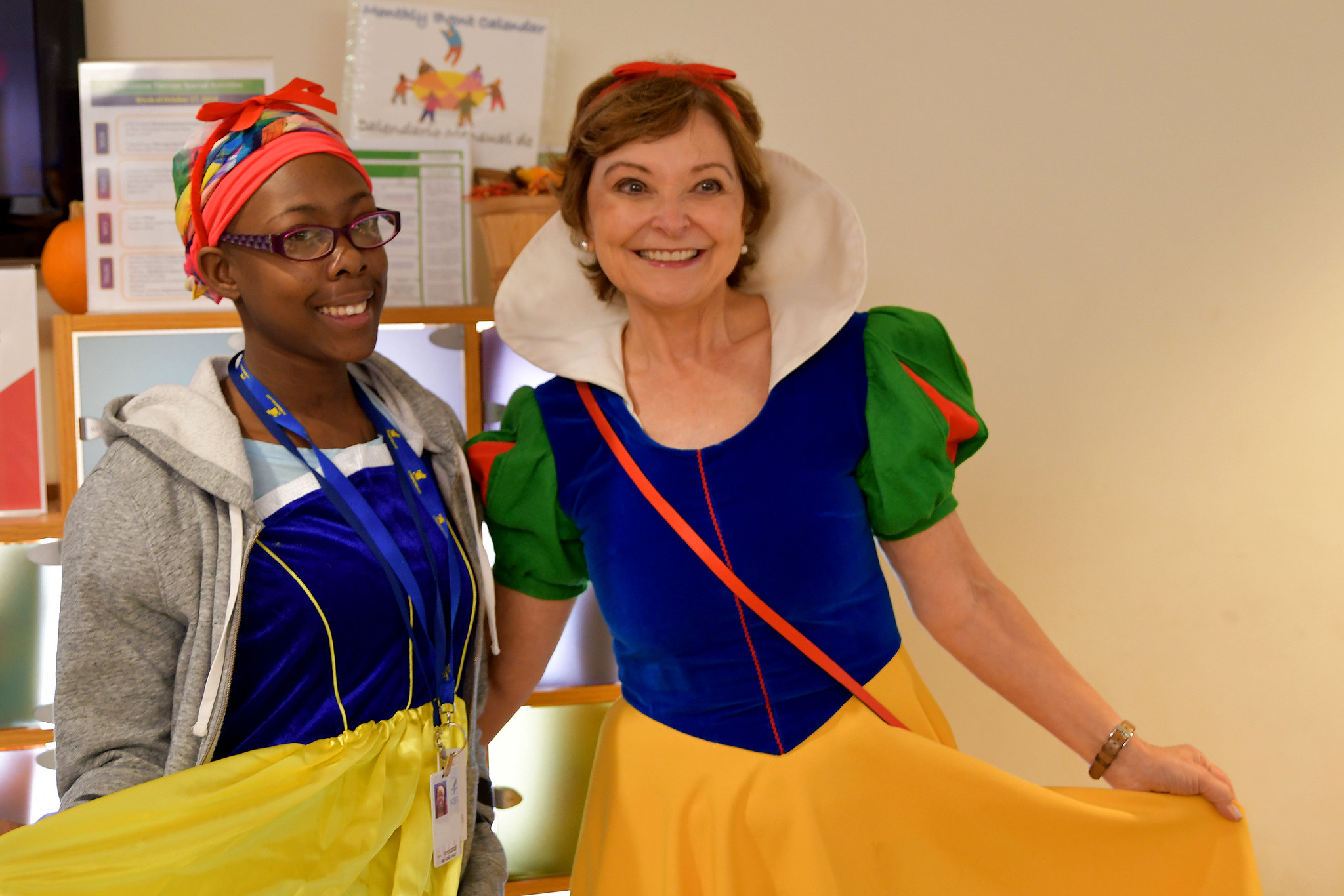 Two beautiful Snow Whites came to our Halloween celebration. Where are the 14 dwarves, you wonder?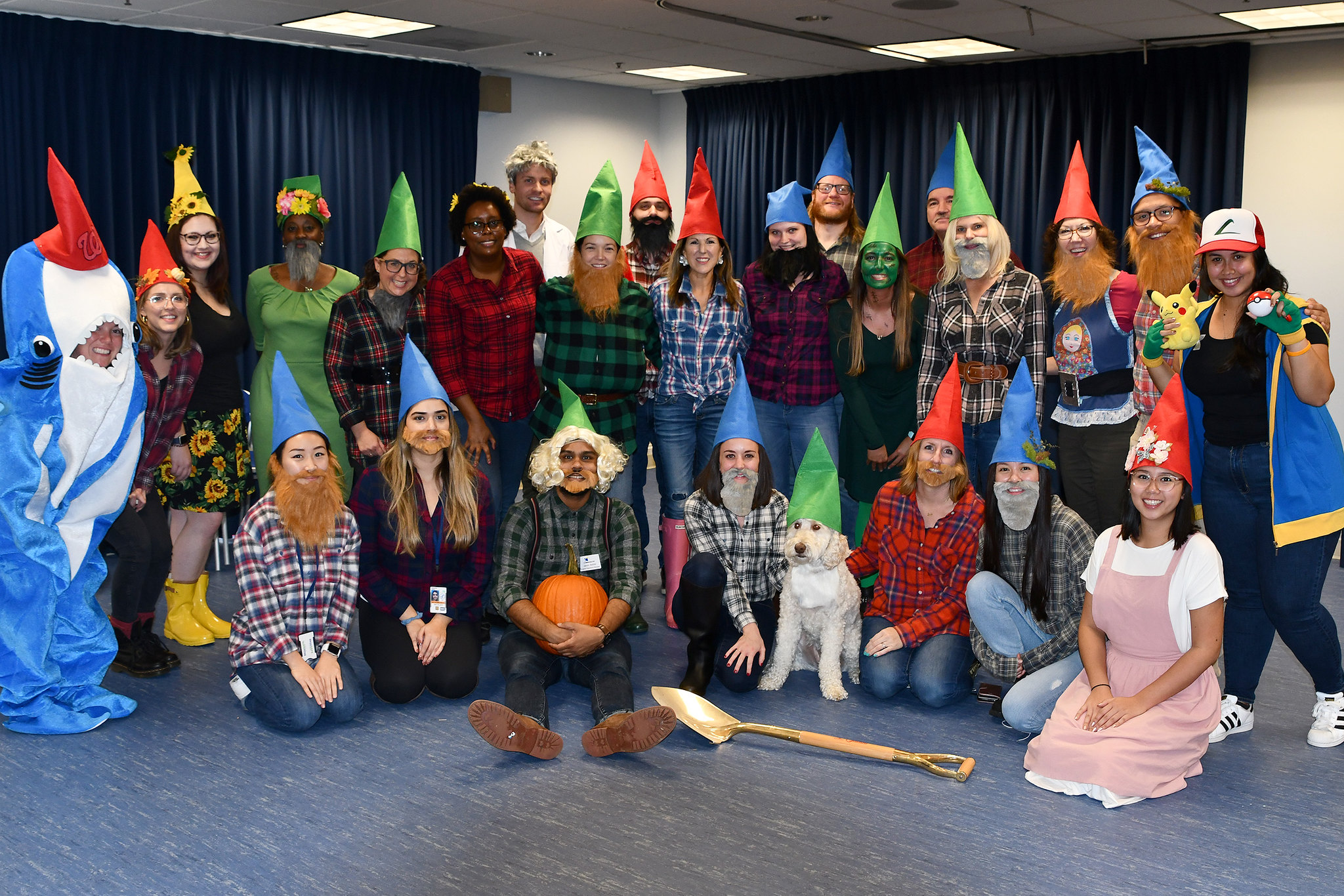 Inn staff dressed as garden gnomes. Or are they our Snow Whites' 23 dwarves, plus a shark, a Japanese anime character and a mad scientist? Your call!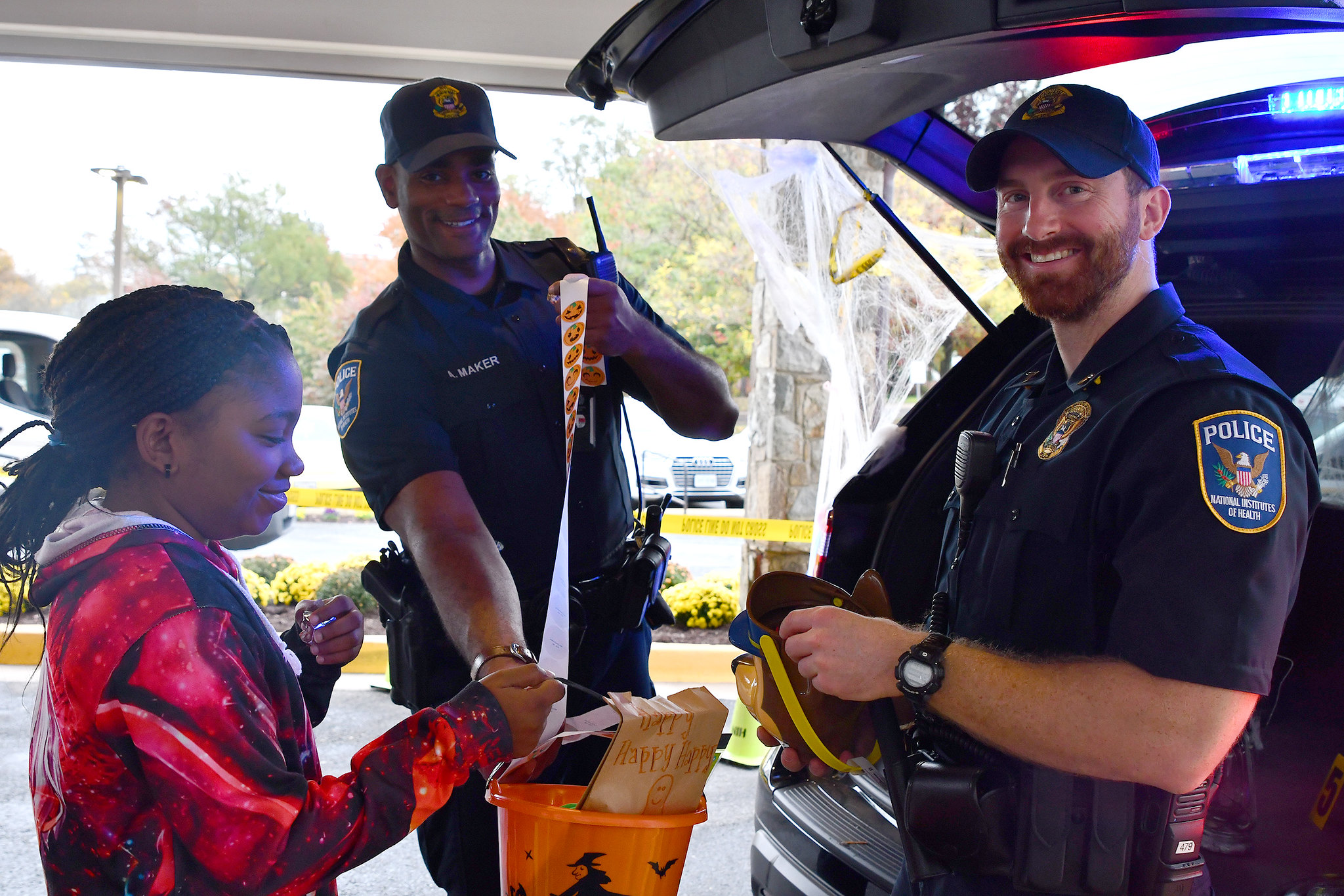 Danielle enjoyed trick-or-treating thanks to your support and the help of NIH police.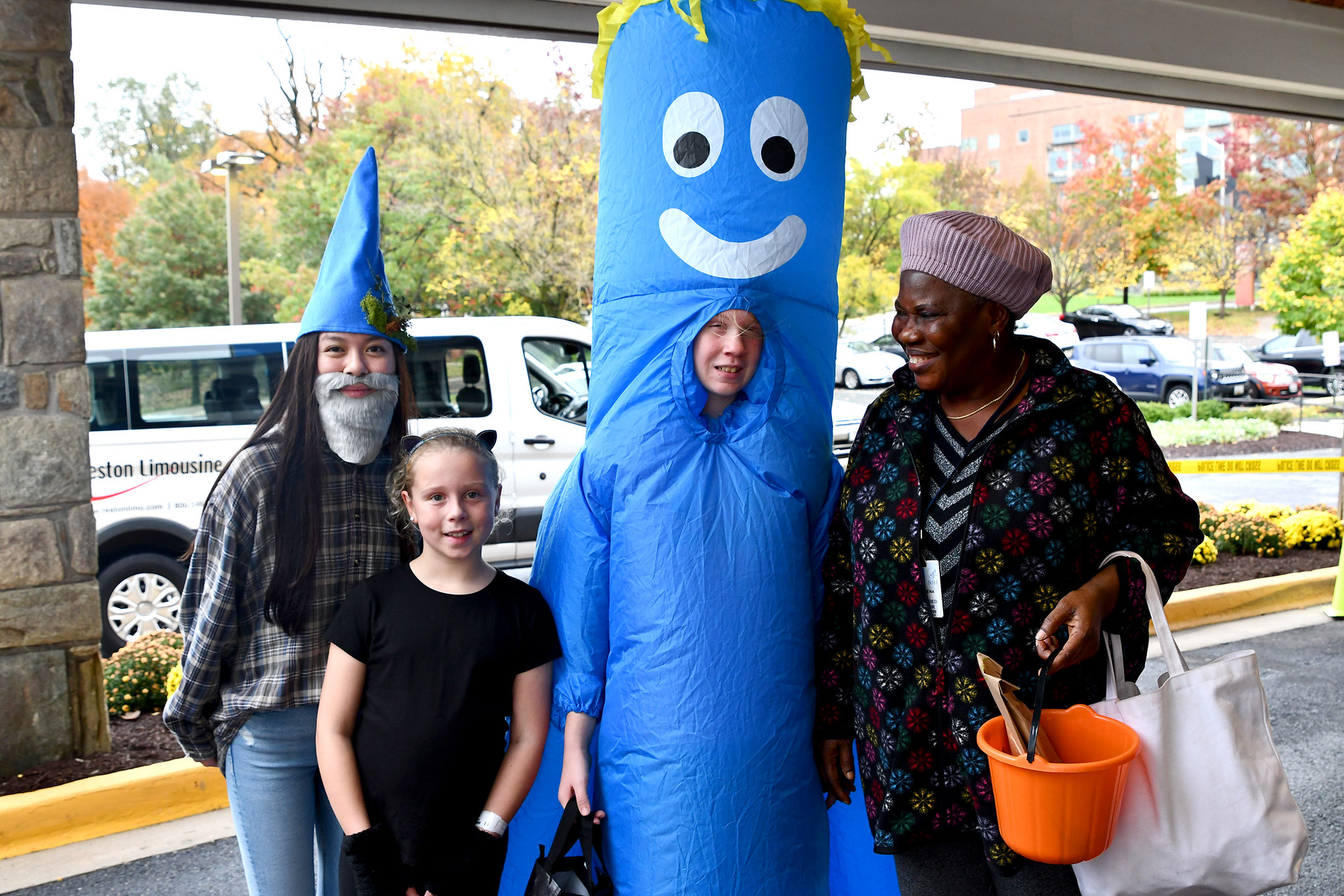 While one resident sported a minimalist costume, her sister went maximalist. Thanks for making small and big Halloween costume dreams come true!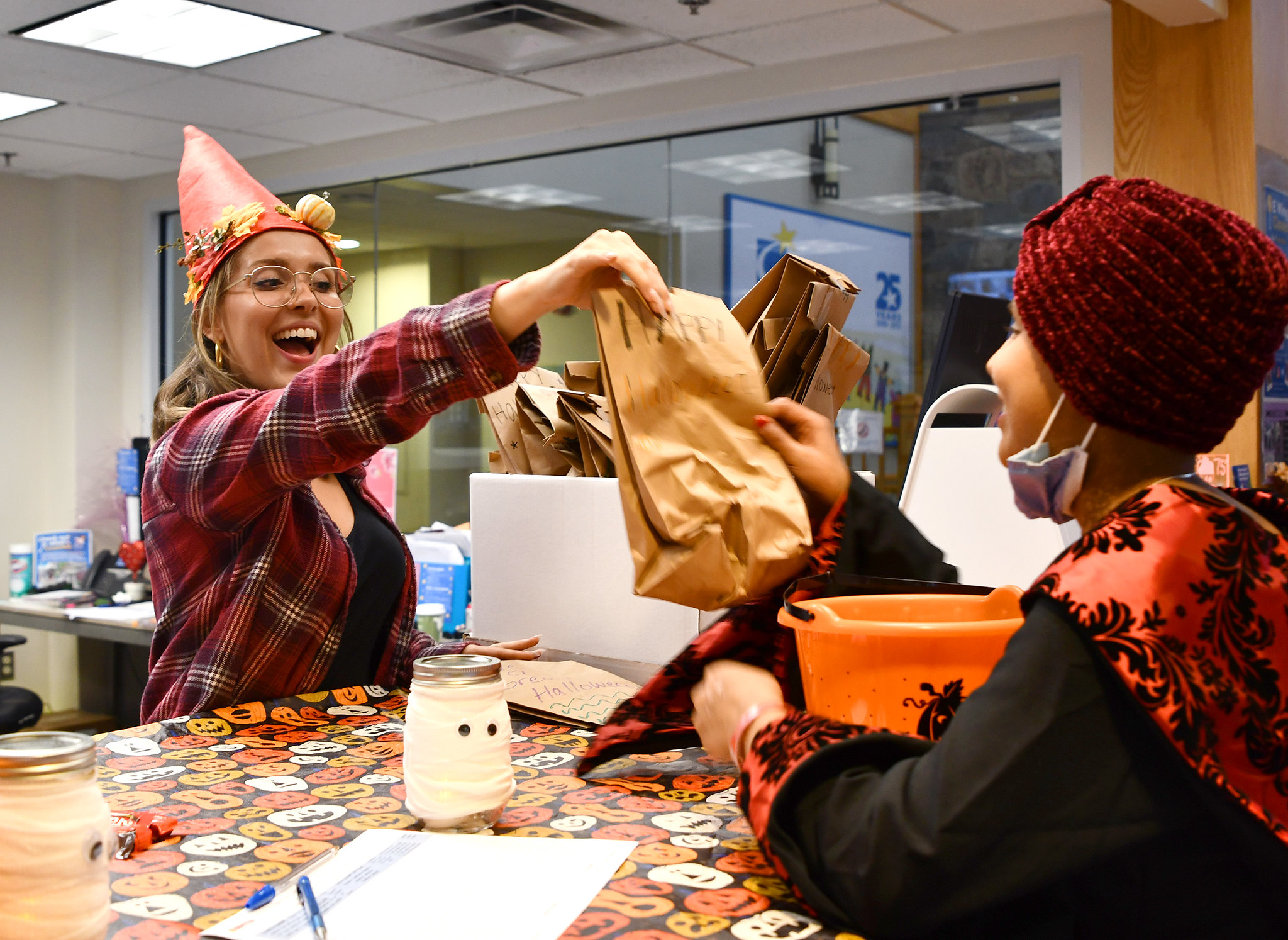 Everyone enjoyed the goodies and the decorations. You're giving children going through difficult medical treatments wonderful childhood memories. Thank you for caring!
Stay Up To Date
on how The Children's Inn is creating 'A Place Like Home'