Trial Shrinks Xavier's Tumors
Xavier was born with an incompletely formed leg bone and a large number of dark spots all over his body.
"I called him my little leopard," his mom, Seddra, remembers.
But even though her son's pediatrician had noticed his spots and knew about his malformed, bowed leg, he never mentioned they could be signs of a serious disease.
When Xavier broke his weak leg at only 11 months of age, it took the treating ER physician one look to diagnose Xavier with neurofibromatosis type 1 (NF1).
"I had never even heard of neurofibromatosis 1, and I am a neurosurgical nurse," Seddra says. "I don't remember learning about it in school."
Neurofibromatosis (NF1) occurs in about one in 3,000 people and can have a genetic link or, as in Xavier's case, occur due to a spontaneous mutation. The disease can cause tumors to grow on the lining of nerves on the skin or anywhere in the body. Darker-colored patches of skin – and incompletely formed leg bones, scoliosis or other skeletal abnormalities, pain, certain eye conditions as well as learning disabilities often lead to a diagnosis. Genetic testing and scans to reveal tumors hidden inside the body can confirm the diagnosis.
Xavier's MRI scans showed tumors throughout his body, including some that were encroaching on the spine in his neck. Continual growth could eventually lead to the tumors' infiltrating Xavier's sensitive spinal cord, resulting in nerve functioning problems including paralysis.
"This is a genetic tumor predisposition syndrome, which has a lot of different manifestations. But one of the most common are these tumors, the plexiform neurofibromas, that can occur on any nerve in the body," says Dr. Andrea Gross, an assistant research physician in the Pediatric Oncology Branch of the National Cancer Institute's (NCI's) Center for Cancer Research. "While these are tumors, they're not cancerous because they don't break off parts of themselves and spread to other parts of the body. But they can cause lots and lots of problems."
Initially, preserving and healing Xavier's leg was of greatest concern for Seddra. Due his underdeveloped leg bone, Xavier needed a supportive metal rod inserted to strengthen his leg and allow him to put weight on it again. It took time and several surgeries for Xavier to walk comfortably again.
Regular scans showed his tumors were continually growing.
"The tumors can hurt when pressure is applied," Xavier says. "It restricts me from things that normal children can do such as running as fast as a normal child can and other things that normal 11-year-old boys should be able to do."
While surgery is the only approved treatment for plexiform neurofibromas, it was deemed too risky for Xavier.
"In 2013, a nurse practitioner familiar with the NIH suggested we join a clinical research study there," Seddra says. "While Xavier was not yet showing any neurological symptoms, the fear was that the growing tumors would infringe upon his spinal cord, causing paralysis."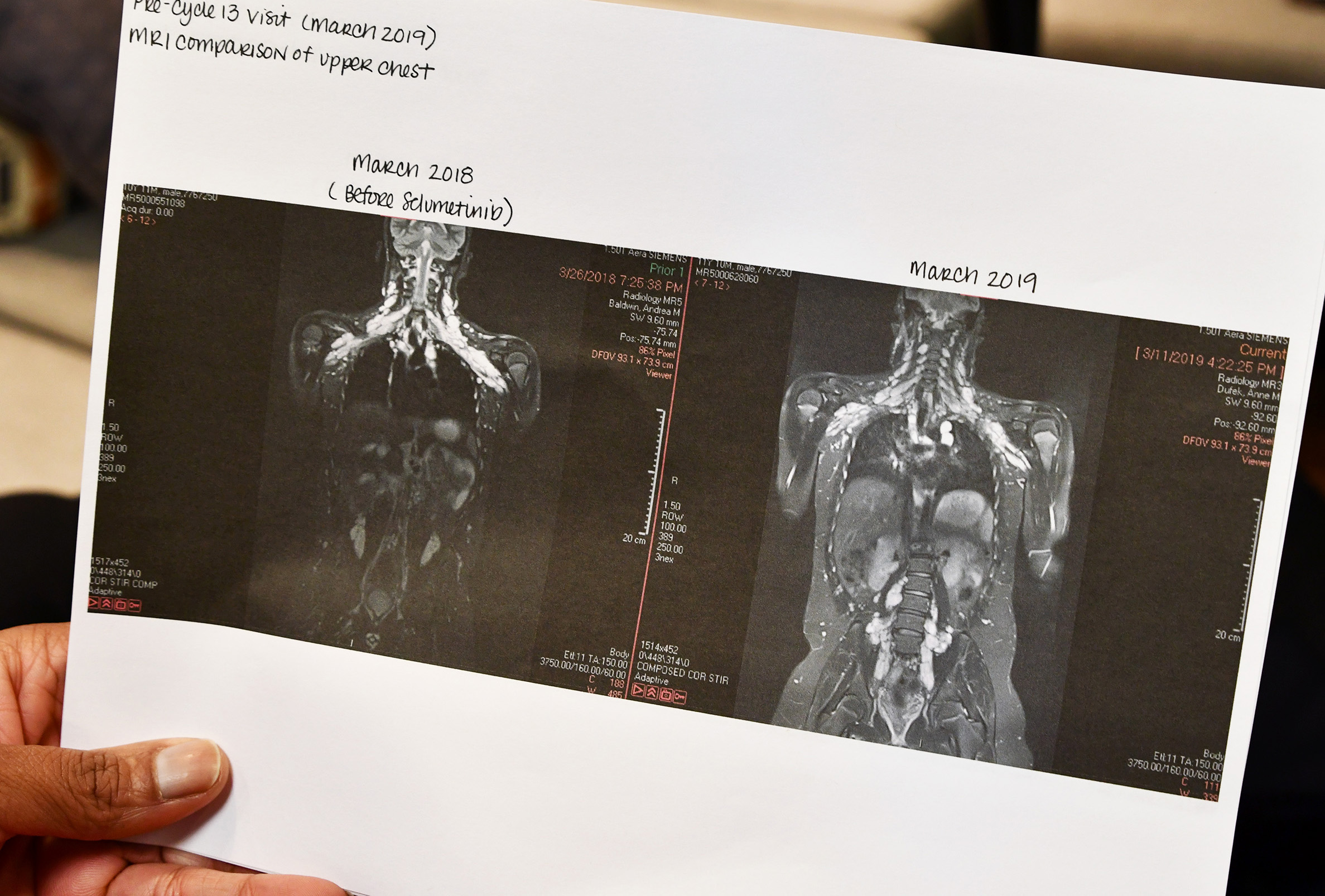 Still, Seddra had reservations about putting her son on a medication initially developed for cancer patients.
"I was skeptical at first," she admits. "What pushed me to say, 'yes,' to enrollment was the assurance that if he started on the study and we decided not to continue, they would follow him for seven years to make sure he wasn't having side effects."
Before they traveled from their home in Pittsburgh, Pennsylvania, to the NIH, they went online to look up their accommodations at The Children's Inn at NIH.
"He got to see what The Inn looked like, and he got excited," his mom recounts and laughs. "He saw the game room, and he thought this was a chance to make new friends. When we got there, he was even more excited – he just wishes The Inn had a pool."
Since January 2018, the family has stayed at The Inn four times.
"I love the fact that The Inn has kitchens where you can prepare your own meals if you want," Seddra says. "Everyone is so accommodating and nice. They take us to the stores to shop if there's something your child wants, and they offer different trips to the mall and activities to keep them occupied and take their mind off their illness and just be kids."
Xavier's easygoing, friendly nature makes it easy for him to bond with children of all ages he meets in The Inn's game room, on the outdoor playground or over dinner.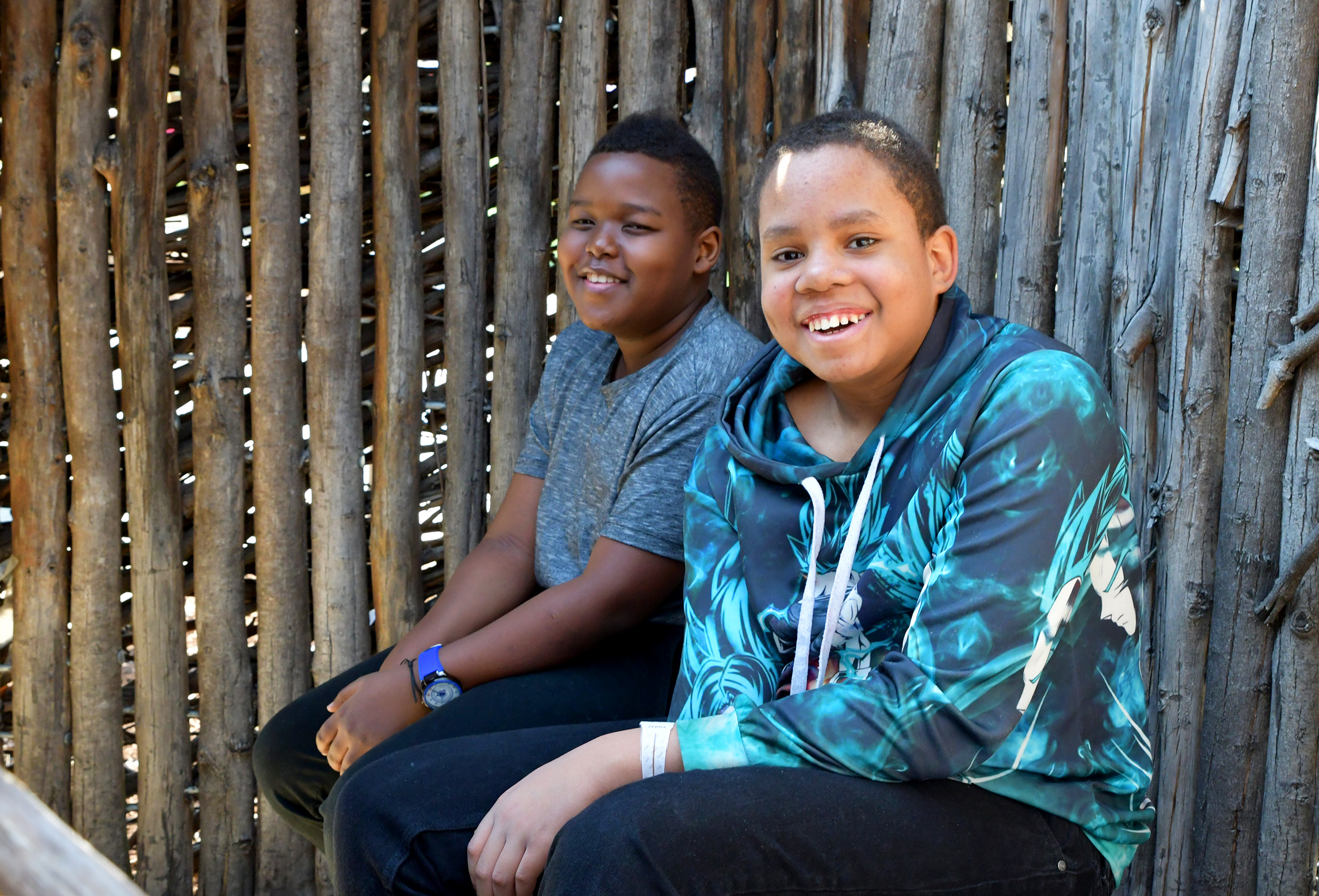 Xavier and Seddra will continue to come to The Inn for regular checkups at NCI. Planning future visits to the NIH and The Children's Inn, he and his mom hope to join Inn families on trips to Nationals games this summer, concerts and possibly participate in some arts and crafts activities.
But for them, the best part about their visits is the positive results the successful NCI clinical trial is having on Xavier. Recent scans of Xavier's tumors show they have shrunk by more than 20 percent!
"One year on the meds has had such an impact," Seddra says. "I knew the tumors were in his cervical spine, but I didn't know how close they were to his spine. From the x-rays, you can see that and the tumor shrinkage. I can truly say it's been a lifesaver. I don't know what would have happened to my son had we not gotten introduced [to NIH]. I just feel blessed."
The trial's success has led the FDA to recently award Selumetinib "breakthrough designation," accelerating the path to possible FDA approval. This would not be possible without you. Your support of The Inn allows Xavier and other children just like him to participate in the groundbreaking NIH research that leads to new treatments that benefit generations to come.
"Doctors at the National Institutes of Health are really nice … Dr. Gross – best doctors you'll ever meet," Xavier says. "And here at The Children's Inn, it's a really, really nice place to be. Thank you, Children's Inn, for providing us with a shelter and for making for a good visit."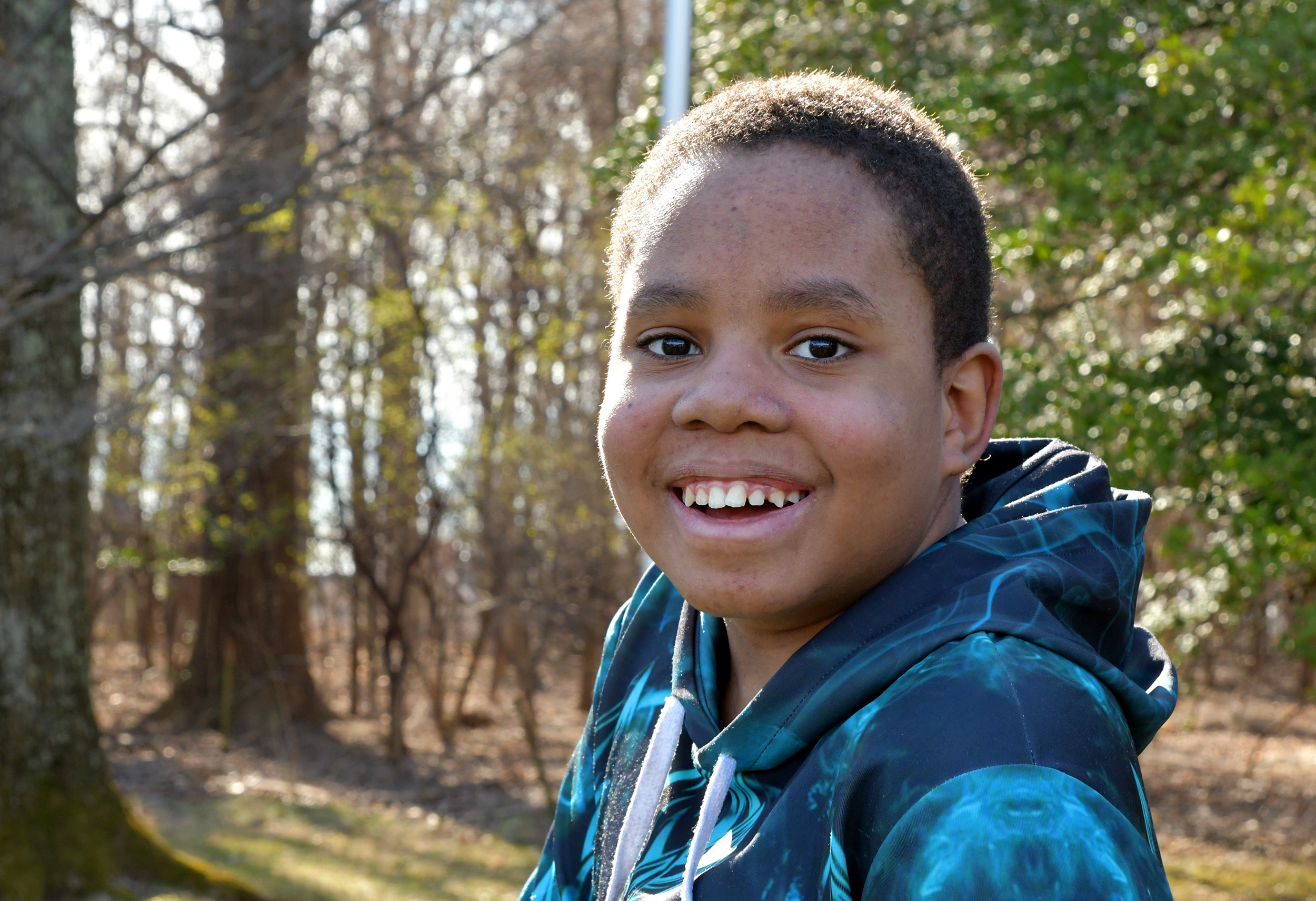 Your support allows Xavier and families like his to stay comfortably at The Children's Inn, so they can focus on what matters most – their children's health and the medical care they need. Thanks to caring donors like you, our families never have to worry about paying for lodging, food or finding activities to occupy their time. Your donations to The Children's Inn make childhood possible despite serious illness.
Stay Up To Date
on how The Children's Inn is creating 'A Place Like Home'