Families from The Inn Take Part in the Annual White House Easter Egg Roll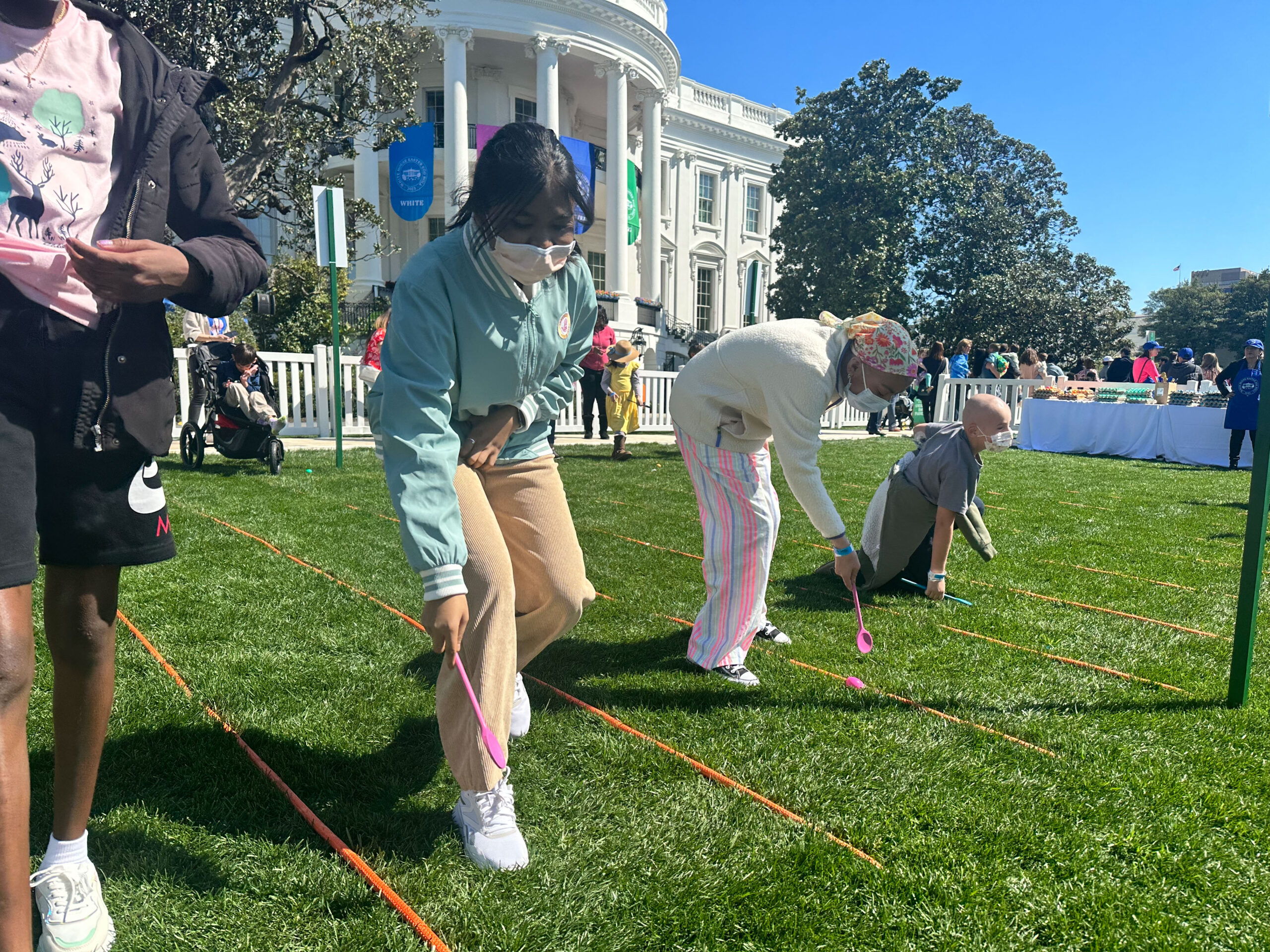 Families from The Children's Inn at NIH were treated to a once-in-a-lifetime experience on Monday, April 10, as they joined visitors from around the country at the annual White House Easter Egg Roll. Two busloads of Inn families made their way to the South Lawn of the White House, where they took part in the egg roll, took pictures with costumed characters mingling with the crowd, and heard from President Joe Biden and First Lady Dr. Jill Biden.
Tickets to the event, which are available to the general public via a lottery system, were provided to The Inn by the National Cancer Institute, which received its tickets directly from the Office of the First Lady.
Each child in attendance got a souvenir bag to put goodies in, including a decorative White House wooden egg, crayons with the Seal of the President on the box, and plenty of Easter candy. For two hours, the families were able to wander through the "Eggucation"-themed event. A teacher for more than 30 years, Dr. Biden had the South Lawn and Ellipse transformed into a school community, full of fun educational activities for children of all ages.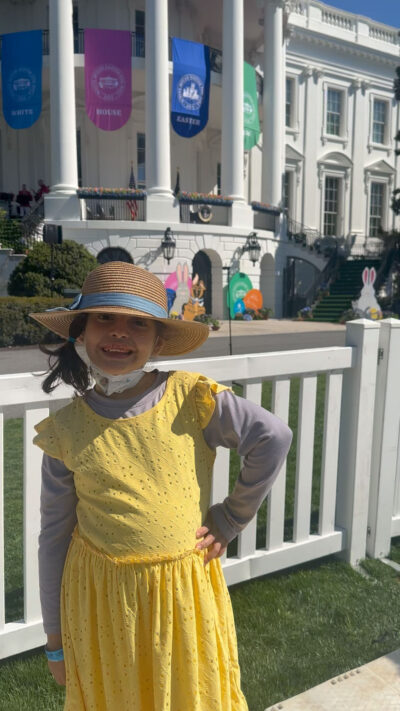 President and Dr. Biden welcomed the crowd at the start of the event, then were joined by Vice President Kamala Harris and her husband, Second Gentleman Doug Emhoff, to cheer on the throngs of children rolling eggs. Other members of the Biden Administration were also present, as were popular costumed characters such as Elmo, Winnie the Pooh and Tigger, Bluey and Bingo, Daniel Tiger, the Minions, several mascots from Washington and Baltimore pro sports teams, and of course, the Easter Bunny.
"Attending the White House Easter Egg Roll provided a fun and unique Easter experience for our families," said Family Programming Recreation Coordinator Kristin Arabian. "It was special to take families to an event where people from all over travel to experience the holiday. They enjoyed being part of a tradition and we hope to attend again in the years to come!"
The event was the latest excursion into the Nation's Capital for Inn families, who recently trekked to the top of the Washington Monument and strolled around the Tidal Basin to admire the cherry blossoms in bloom. Later this month, the programming team will kick off its annual spring Camp INNcredible week, with a longer camp program set for the summer.
Stay Up To Date
on how The Children's Inn is creating 'A Place Like Home'