Volunteers Are the Heart of The Children's Inn at NIH
A year and a half and counting. That's how COVID-19 continues to drastically alter our lives. While many things have changed for us at The Children's Inn at NIH, the absence of our committed volunteers and their impact has been the most notable.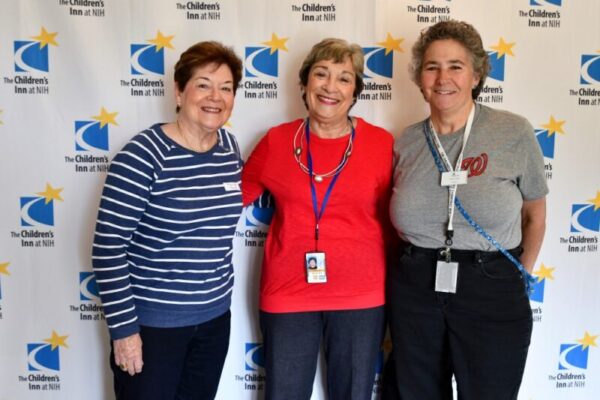 Inn Volunteers During the Volunteer Appreciation Brunch in 2019
When I started working as The Inn's community outreach and volunteer coordinator in the fall of 2016, I was thrilled to begin a new chapter in my professional career. I didn't realize just how special my new role would be because of the amazing people I work with at The Inn. I had worked with volunteers in the past, but I had never seen volunteers so passionate about an organization's mission that they would commit to volunteering for more than 25 years. They staff our welcome desk, stock our pantries, assist with important administrative work, help with family activities and so much more. They volunteer at The Inn because they care about seriously ill children, teens, and young adults, and because they understand the importance of NIH research.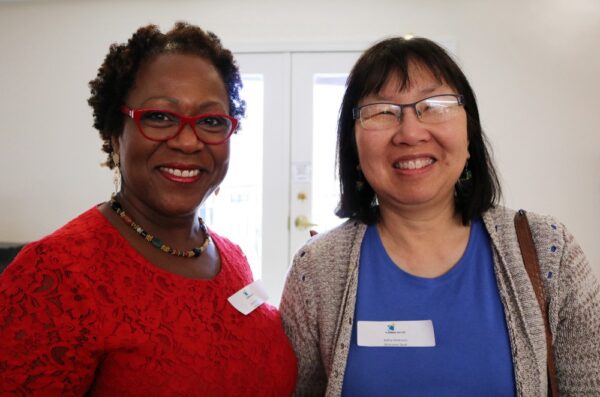 Inn volunteers Cathy Troutman and Kathy Peterson
Inn volunteers are passionate about our work and show up with a sense of pride and purpose. They go above and beyond to make sure our families feel at home. They bring laughter, lightheartedness, valuable perspectives, and endless kindness. That is the true impact of our volunteers. And this is why their absence has profoundly affected us.
While our volunteers have been physically away, their hearts have remained at The Inn. I have received more e-mails than I can count, inquiring how they can help and asking what we need. Whenever called upon, they have been eager to help. From creating handmade masks, virtually tutoring our residents, and dropping off gifts for our Thoughtful Treasures, their impact continues to make a difference in the lives of our families.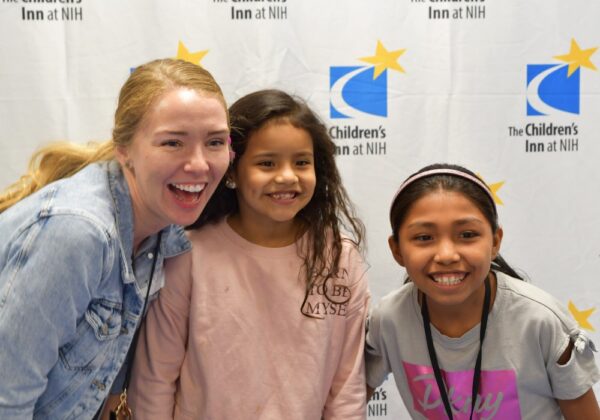 Virtual Inn tutor Laura Chopp with Inn children, Thais and Melva
It is an honor to work alongside our remarkable volunteers. While we have brought a small contingent of volunteers back, we hope that we can gradually bring more on-site soon.
Meghan Arbegast Smith is the Volunteer Engagement Manager at The Children's Inn. She manages all volunteers, in-kind donations, and The Teen Ambassador Program.
Stay Up To Date
on how The Children's Inn is creating 'A Place Like Home'